Of all the machines motoring about the good earth, there's something special about units that have been tweaked specifically for the big screen.  Maybe it's the freedom that designers have with creating concepts, maybe it's the way the beasties fit the aesthetic of their chosen character, inspiring thousands to head to the shops at Halloween and suit up for the occasion.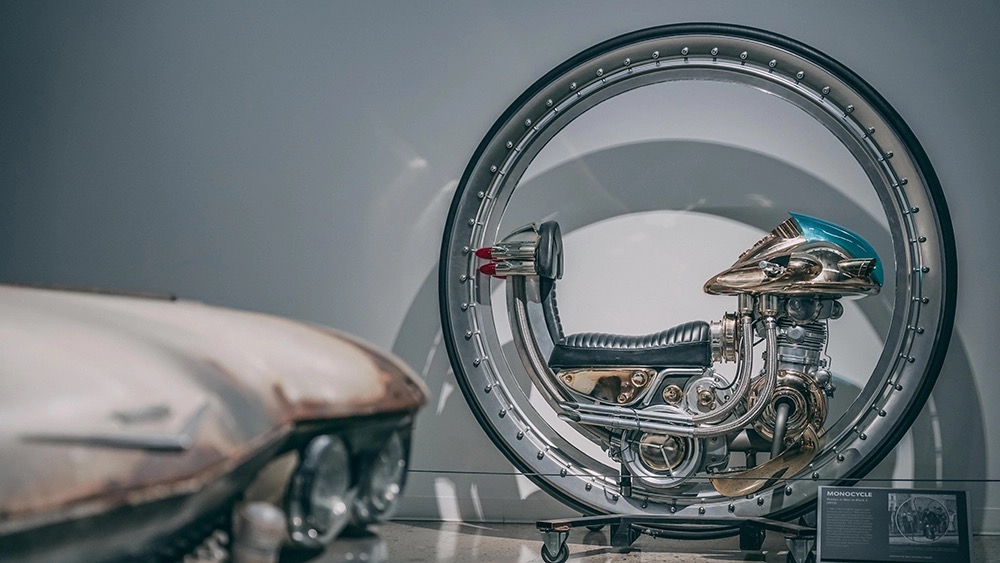 Regardless, it's eye candy for all-around; and with the opening of the Peterson Museum's new exhibit dedicated to pretty machines from Hollywood's archives, we decided to give you a gander at what's been under the spotlight since March 12.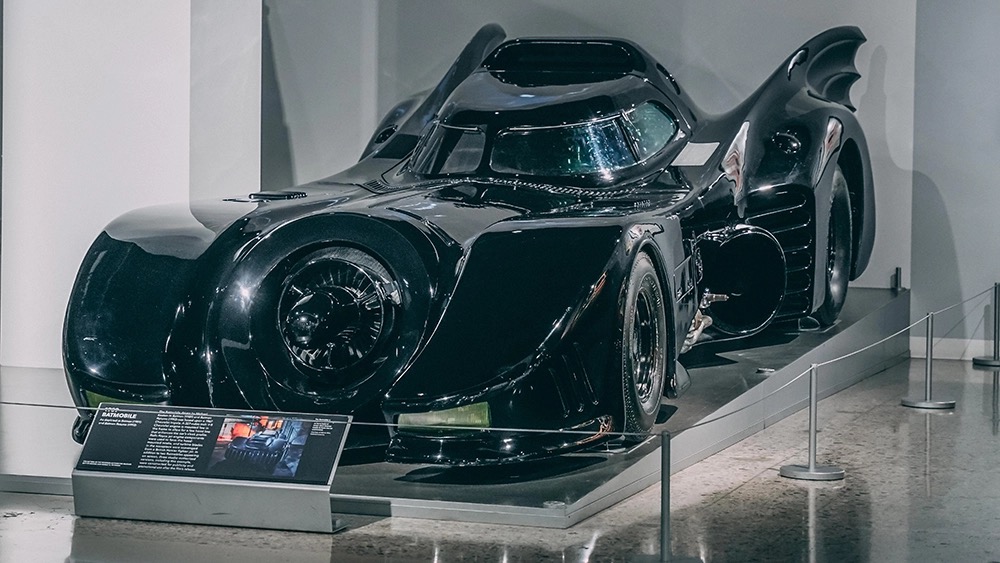 According to an article from Robb Report, the exhibition – located in the Omaze Hollywood Gallery on the museum's third floor – showcases vehicles from all walks of the past century's cinematography, with a special focus on cult faves such as Batman, MIB, Ghostbusters and The Great Gatsby.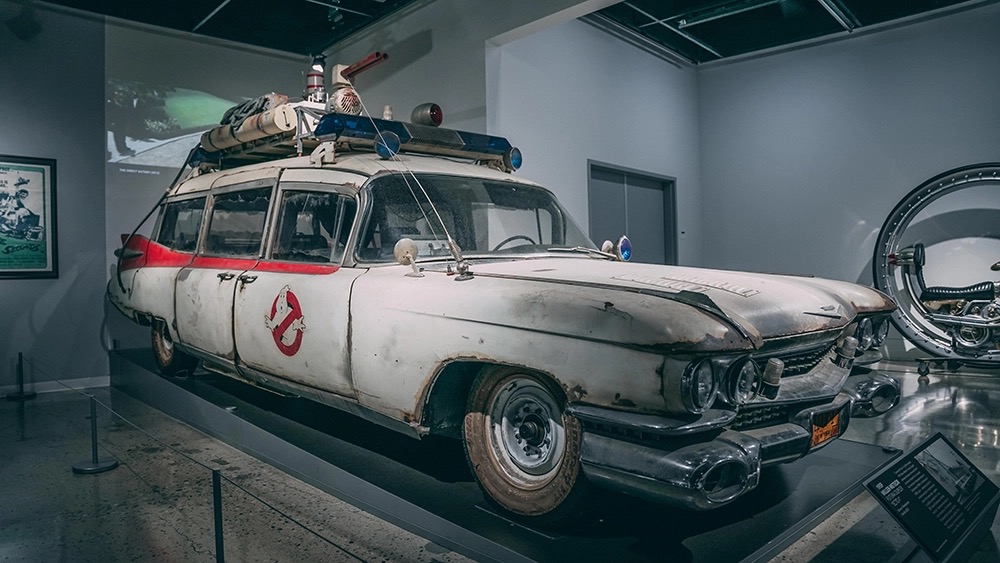 Take this 'Moto-Terminator' from the hit flick 'Terminator: Salvation' (2009), for instance. 
Built over the frame of a 2009 Ducati Monster 1100 S, it's a real working machine that included the donor bike's original tires and 1078cc, 90 bhp, L-twin engine – though 'real working' obviously excludes the comfort of your keester.
If you're not into killer robot apocalypses, maybe you'd be more predisposed toward the neoteric, futuristic backscape of the Men in Black series where an Agent J (Will Smith) and a young Agent K (Josh Brolin) chase down Boris the Animal (Jemaine Clement) in 'Men in Black 3' (2012).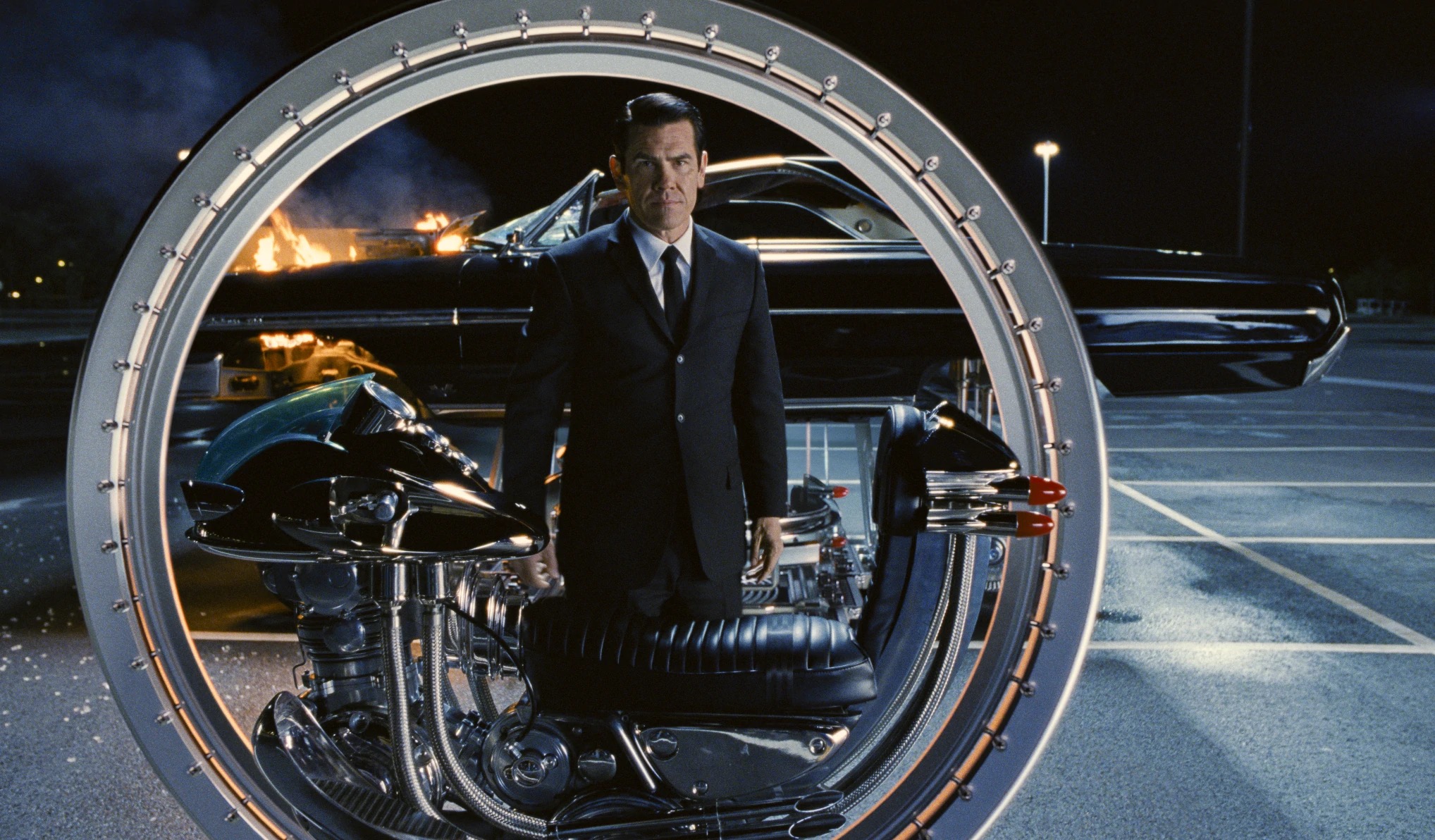 Other offerings of the exhibit include the Batmobile from Michael Keaton's 'Batman' (1989) and 'Batman Returns' (1992), as well as the 1959 Cadillac Miller-Meteor christened the "Ecto-1" from the 'Ghostbusters' films, the iconic 1933 Auburn Speedster Replica used in 'The Great Gatsby' (2013) and the 1981 DeLorean Time Machine featured in the 'Back to the Future' trilogy.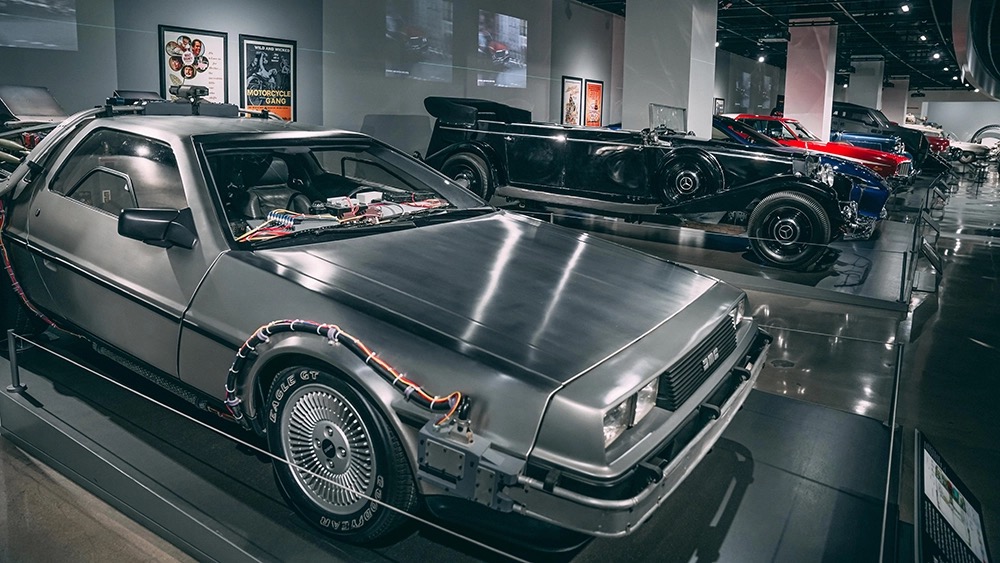 "We are excited to display what are genuinely some of the most iconic vehicles from Hollywood's long and storied history of film and television series production," Petersen's executive director Terry L. Karges says in a statement.
"The unique collection is sure to appeal to fans of movies and television along with any automotive enthusiasts."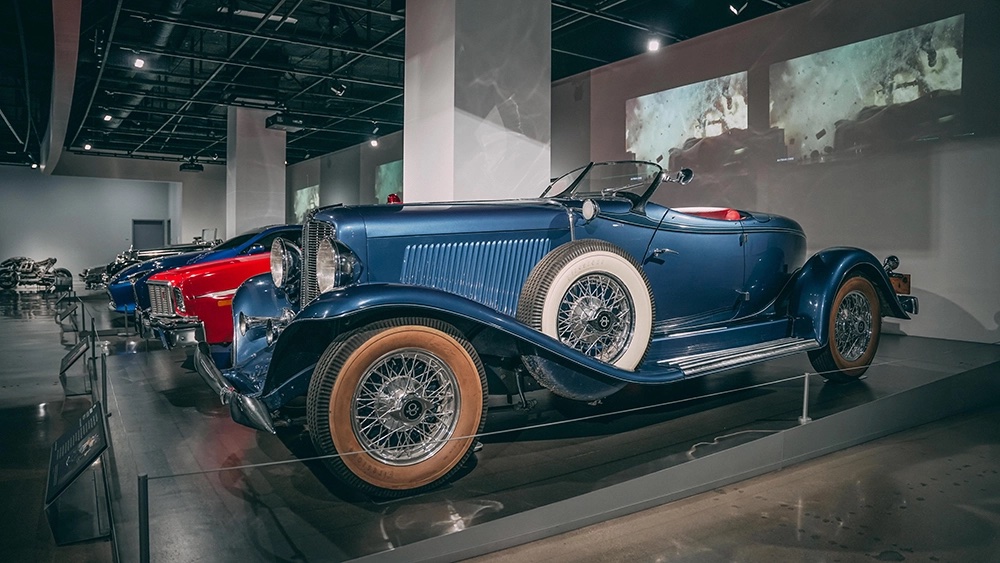 For more stories like this, be sure to check back at our shiny new webpage here at wBW. If you're a busybody, sign up for the newsletter and we'll do the skimming for you, hand-delivering a list of the latest twice a week to your inbox. 
Drop a comment below letting us know what you think, and as always – stay safe on the twisties.