If there's one thing that gets me down and nerdy about bikes, it's a kickass concept – and judging by what was put on the pavement for this year's rejuvination of the Batman franchise, the caped crusader's two-wheeled scoot of choice was quite the chimera.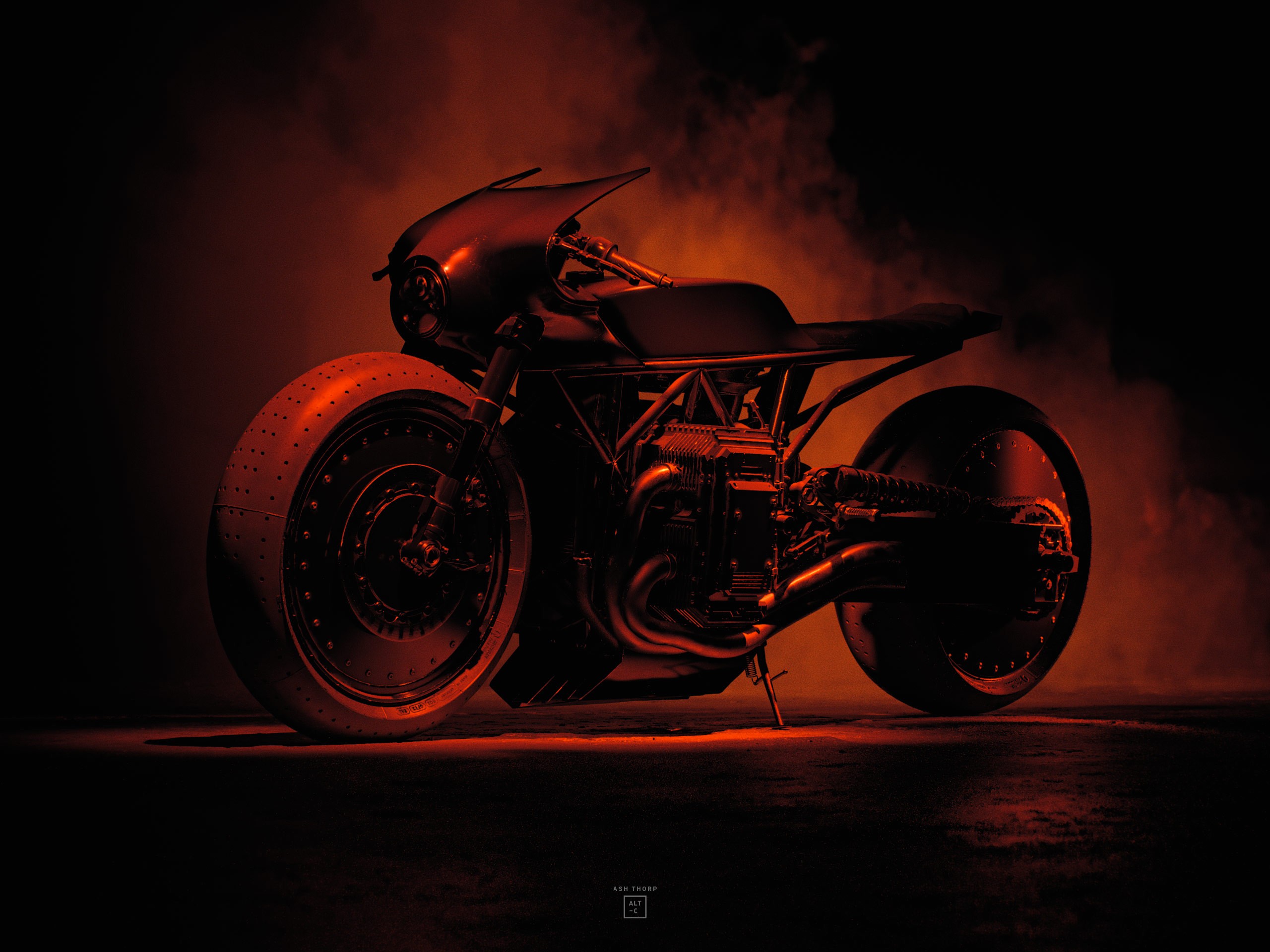 Described by @ashthorpe on Instagram as "a two-wheeled version of the Batmobile," the Batcycle was designed as a machine that "Bruce could have made and developed himself in his workshop at the same time as the Batmobile."
The demands on the docket? "A large visible power plant, hand-built, raw, menacing, exposed and brutal."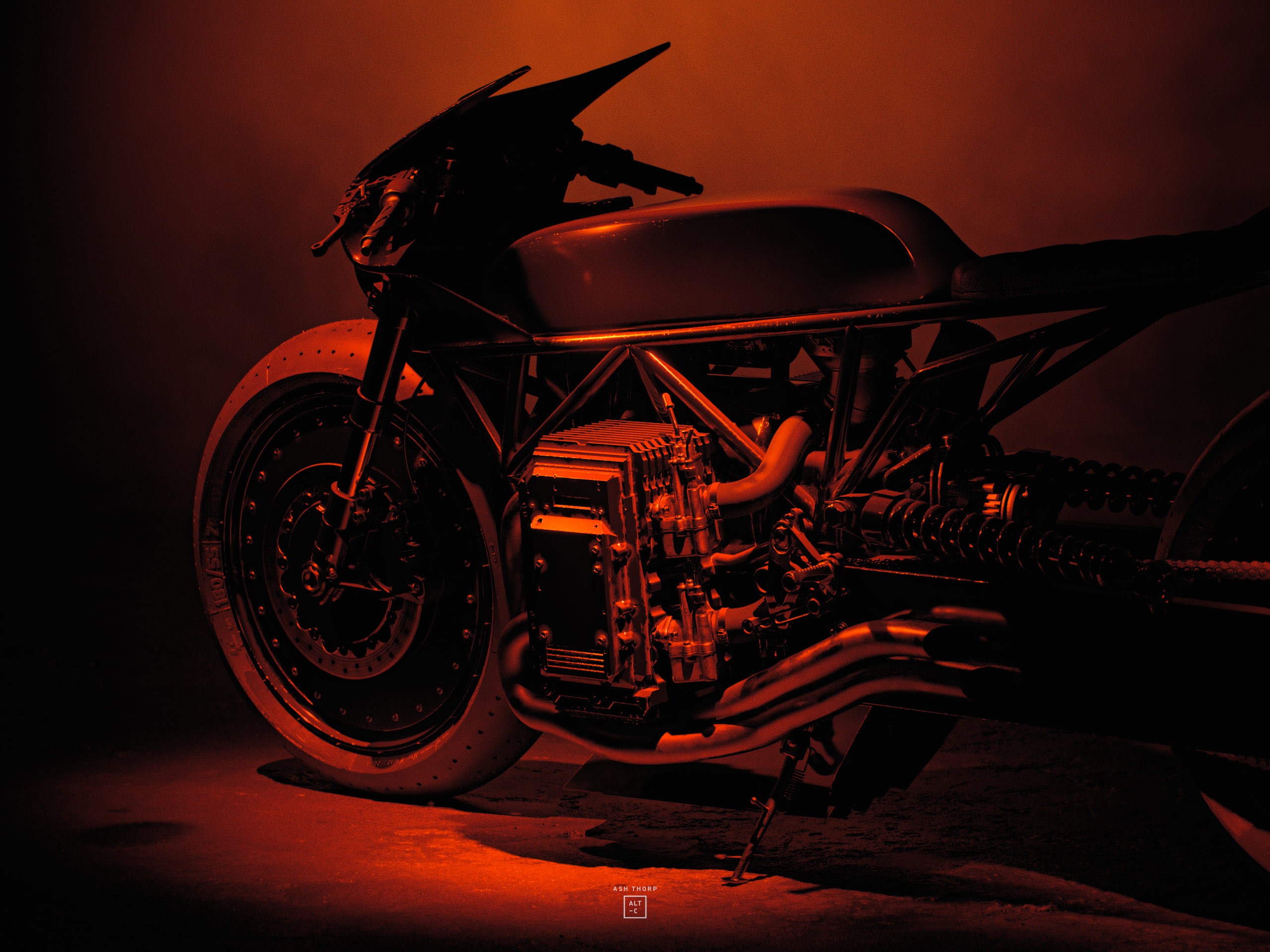 "I chose a lengthened wheelbase similar to the style of modified Hayabusa bikes so that the Batman could track down anyone at high speed," continues the designer from ALT-C Inc.
"I also wanted to match the brutal and blunt designs from the Batmobile with a solid rear swingarm that would then connect to an exposed lattice-type frame found in some of my favorite Ducati bikes. All of these design cues are intentional in an effort to support the character, story, and give the world a grounded and real feel."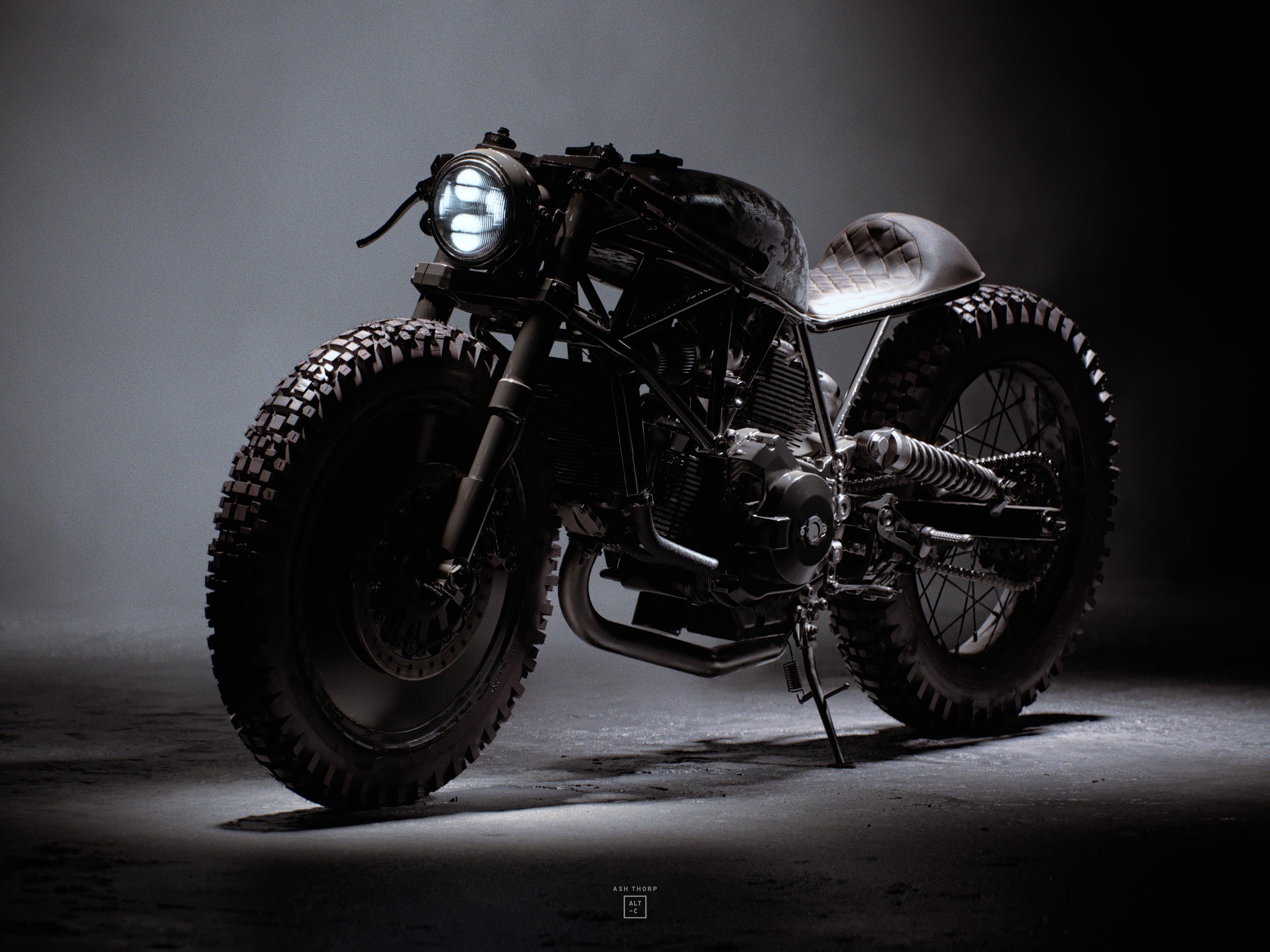 When Batman wasn't on his high-profile Batcycle chasing baddies down pockmarked pavement, he was using another machine Ash Thorpe is calling 'The Drifter' – an amalgamation of his fave Cafe Racer designs mixed in a cauldron with a hot rod parts kit and "bashed together into a working prototype," according to the designer's website.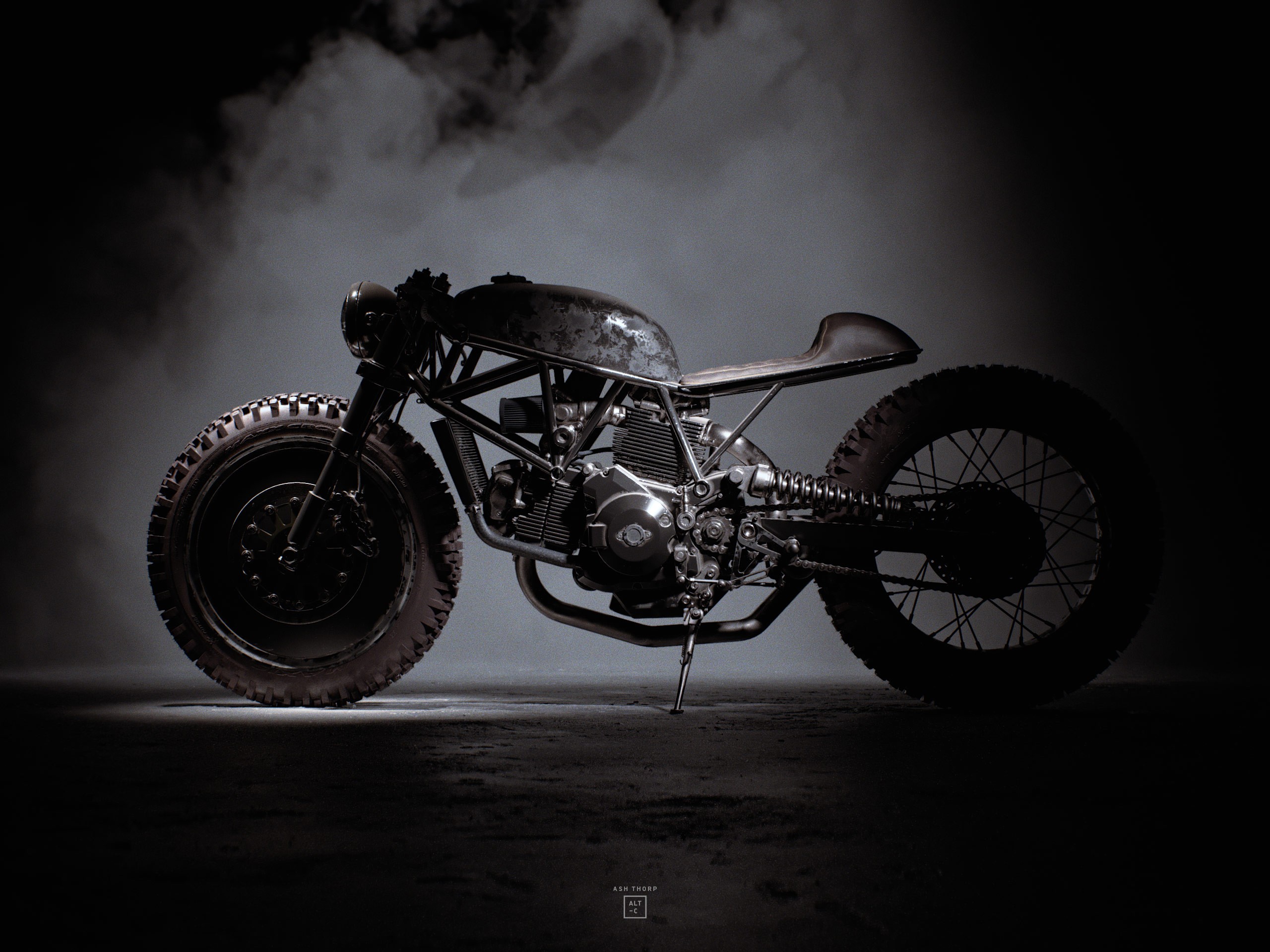 What do you think? Comment down below – we love hearing from you. 
Be sure to also subscribe to our newsletter where our main man Cameron Martel curates the best of the latest and hand-delivers it to your inbox, and as always – stay safe on the twisties.
*Media sourced from altcinc*