MV Agusta has launched its fourth limited-edition model, the Brutale 800 RR LH44, in collaboration with five-time Formula 1 champion Lewis Hamilton.
Only 144 bikes will be made, each with Hamilton's race number "44".
They will cost $A38,880 ride away, which is about $14,00 more than the RR version and $10,000 more than the RR America.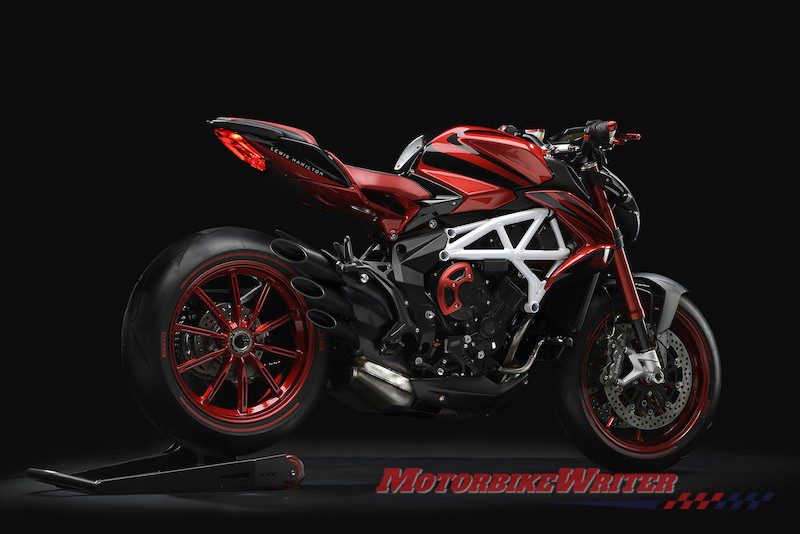 Lewis Hamilton collaboration
The Brutale 800 RR LH44 is distinguished by a blacked-out ceramic exhaust, LH44 rim design, pearl shock red lever sets, and carbonfibre highlighted side covers, fuel tank trim, front and rear fenders and dashboard cover.
It also has a compact and lightweight two-channel ABS 9 Plus that features Rear Wheel Lift-up Mitigation to control the pressure on the front brake and avoid rear wheel lift-up.
MV Agusta says the Euro 4 inline-three cylinder engine has "undergone extensive technical updating".
However, they don't say what that is, but horsepower remains at 140hp with a top speed of 244km/h.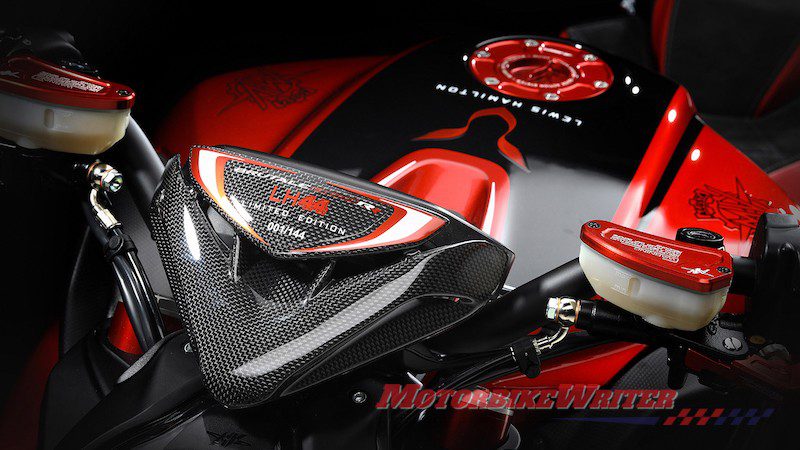 Limited editions
MV Agusta has launched a host of limited edition models in the past few years as they have struggled under financial constraints to produce new models.
While we've lost count of the number of "limited-edition models" they have released in recent years, we do know this is the fourth in collaboration with Lewis Hamilton.
It sort of makes a mockery of the term "limited edition" when they produce so many.
Top of the range of limited-edition models was last year's $A125,012 Claudio F4 which pays homage to former company president Claudio Castiglioni.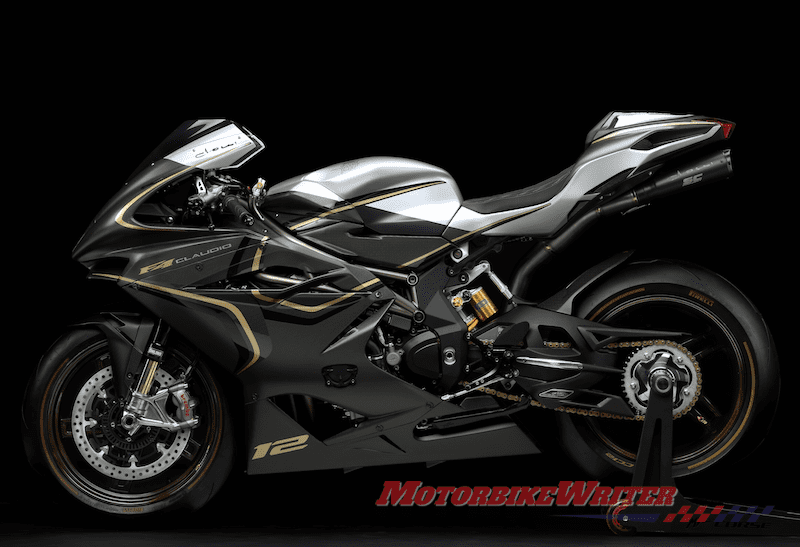 Meanwhile, MV Agusta have produced only a couple of new models since 2013 and suffered from a frustratingly slow supply chain. We know of one rider who waited six months for a sump plug!
Instead of fixing supply, updating their bikes or launching new models, MV continued to churn out limited-edition models with a lick of paint, some extra farkle and a hefty price tag.
Last year, the Italian company promised to fix those problems.
Since then they launched the "all-new" 2019 MV Agusta Brutale 1000 Serie Oro.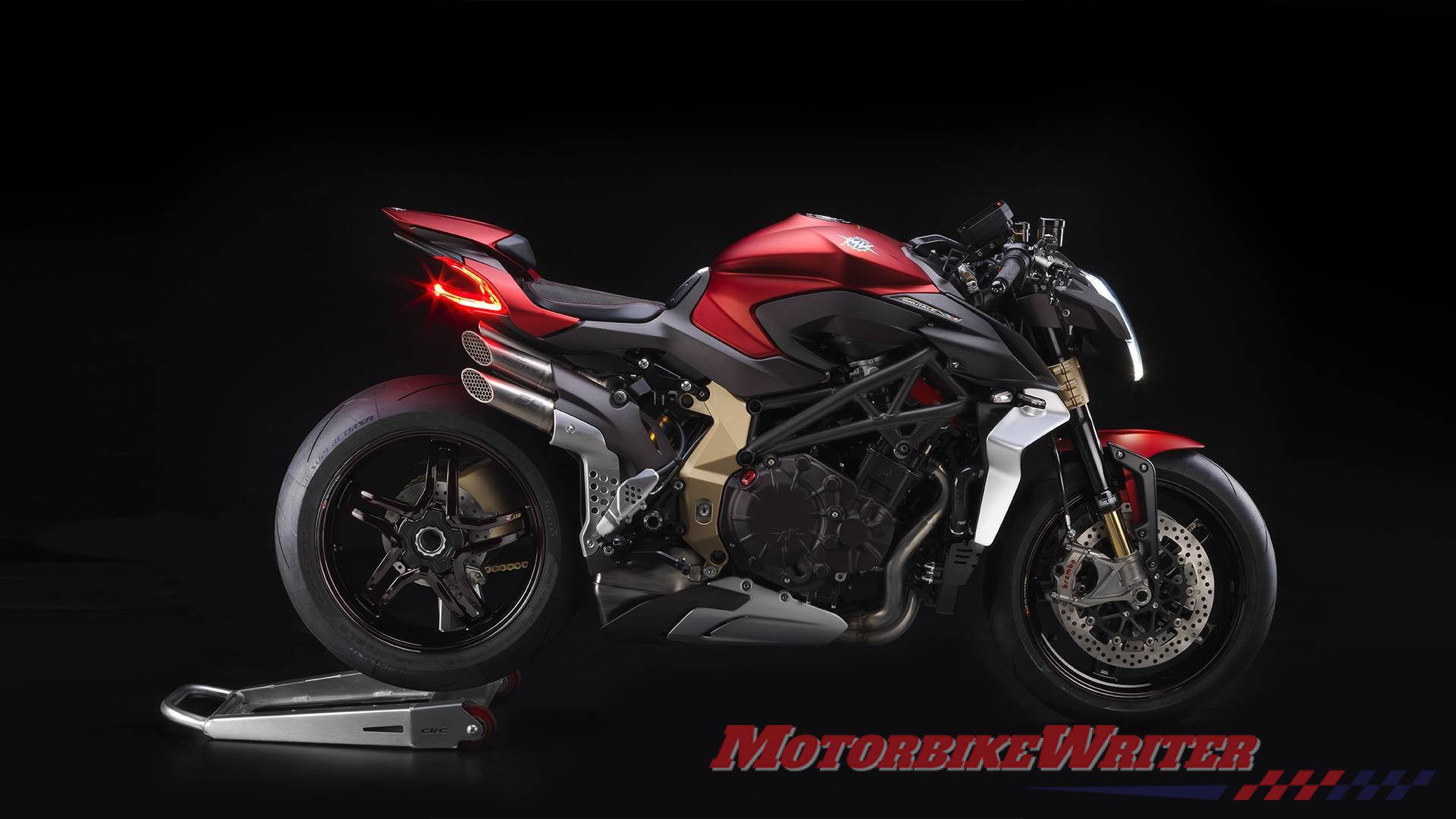 The hyper-naked has a record top speed of 312km/h with 158kW (212hp) of power (probably with an optional track ECU kit).
There is no word on when it will arrive in Australia, or pricing.