Taiwanese scooter company Kymco looks set to move into the superbike category with a loud electric model if this teaser video is any guide.
It was filmed at the French round of World Superbikes at Magny-Cours. The video simply asks spectators "What's speed?", "What's energy?", "What's the motorbike of the future?" and "What's the sound of the future's motorbike?"
Loud electric?
Their answers seem to indicate that Kymco will produce a loud, fast and electric superbike.
But how do you make a near-silent electric bike loud?
Harley tried it by meshing the driving gear on their LiveWire, but it's not exactly loud. It makes a medium-level "whoosh" sound like a turbine.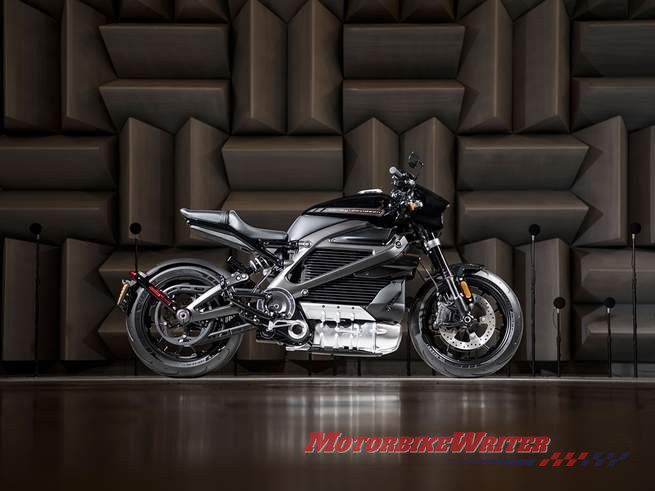 The noise answer will be unveiled next week during the EICMA motorcycle show in Milan.
There are bound to be many more electrics on show, including Ducati's first electric mountain bike.
Kymco currently makes scooters, side-by-sides and ATVs, so a move into superbikes would be interesting.
It would be a competitor to Italian company Energica which will power the 2019 MotoE World Cup series to be run at select MotoGP rounds.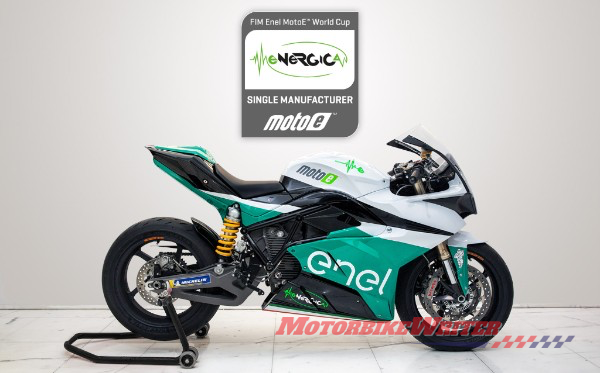 Battery swap
Kymco's electric superbike may also have an interchangeable battery.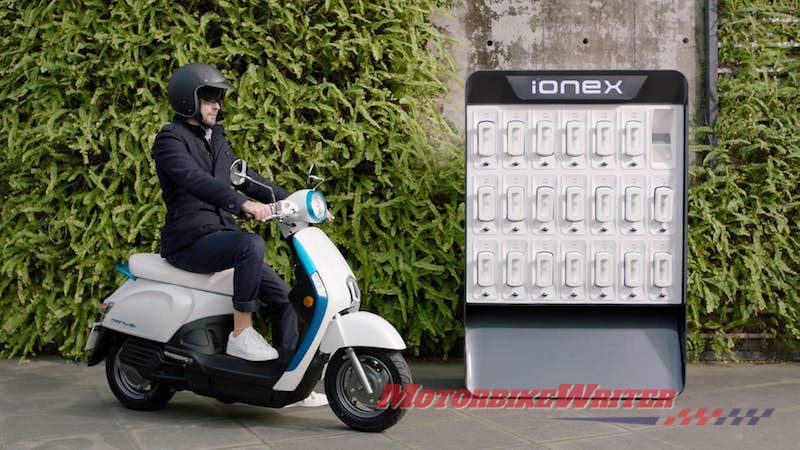 Kymco has advocated battery swap vending machines so riders can quickly replace their flat battery with a charge battery and be on their way.
The idea is not new. British company Battery Traction Ltd came up with the idea in 1938, but it was sidelined by World War II.
Better Place also suggested the idea in 2008 and went broke in 2013.

Car companies dabbled with the idea, but have largely canned it because their batteries are too big.
However, Tesla has patented a robot that can charge an electric car's battery in 15 minutes and some small electric city cars can swap batteries in under a minute.
Electric motorcycles and scooters need far smaller batteries, so a quick battery swap system for two-wheelers could still be likely.
The biggest hurdle is that the entire motorcycle industry would need to agree on one standard size and type of battery.
Since battery technology is developing at a rapid pace, especially decreasing in size, a standardise battery size would become obsolete in just a few years.
This doesn't perturb Kymco which launched their Ionex electric scooter at the 2018 Tokyo Motorcycle Show with two swappable batteries.