Whatever you think of Keanu Reeves as an actor, you have to admire his passion for motorcycles in this latest video to promote his own brand Arch Motorcycles.
Keanu and his bikes
The video not only talks about his motorcycle company which began in 2015 with a muscle cruiser and more recently added a sports bike, but also his cool collection of motorcycles.
The 54-year-old Canadian star of The Matrix, Speed and the John Wick movies has long loved motorcycles and only ever owned two cars.
His first motorcycle was a Kawasaki 600 Enduro, followed by the beginning of his Norton affair and the first of many he'd own over the years.
Shooting often takes him away from home and his Nortons, so he got into the habit of buying a bike when filming on location and selling when the shoot was done.
He's owned a Suzuki GS1100E, Suzuki GSX-R750, 1974 BMW 750, a Kawasaki KZ 900, an '84 Harley Shovelhead, and a Moto Guzzi among others.
Arch Motorcycles
Arch Motorcycles is a partnership between Keanu and bike designer/builder Gard Hollinger.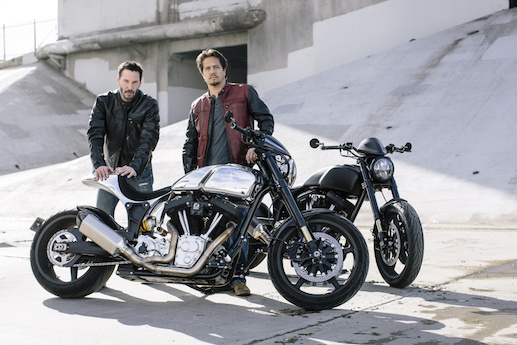 They met in 2007 when Keanu asked Gard to make him a custom bike.
Keanu loved the result and they started making custom bikes for his Hollywood mates.
In 2015 they formed Arch Motorcycles and began making the KRGT-1 in their LA workshop. "KRGT" is the initials of the partners.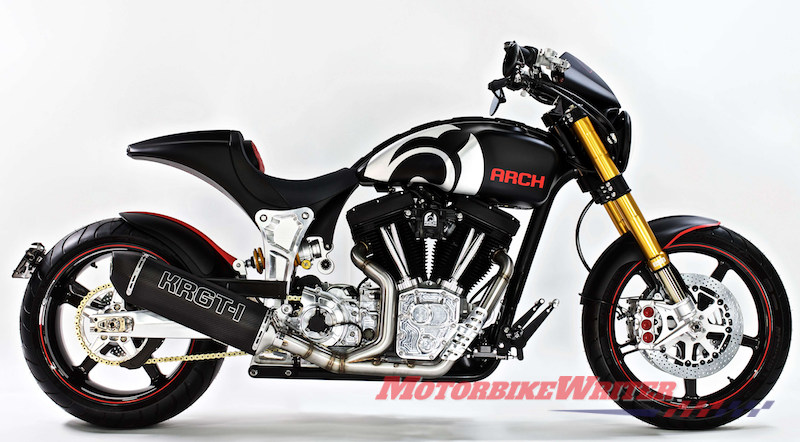 It is powered by a 2032cc S&S V-Twin and comes with Ohlins forks, Race Tech shock, Blackstone Tek (BST) carbonfibre wheels.
Arch 1s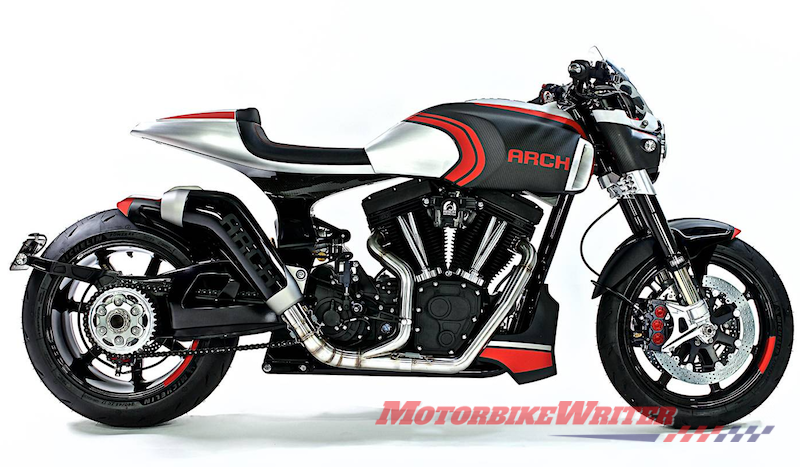 They expanded the line-up with the Arch 1s which is also powered by an S&S V-twin.
However, the bike has a more sporty orientation like the now-defunct Harley-Davidson V-Rod.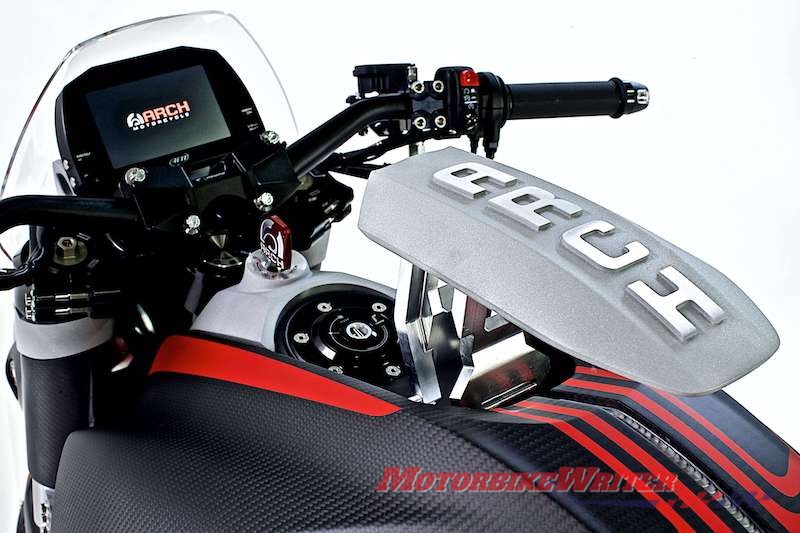 The Arch 1s features a CNC-machined aluminium frame, carbon-fibre seven-spoke BST wheels and optional ABS.
Check out the Wired video below about the development of Arch Motorcycles.