Kawasaki has hinted at a sports tourer version of its supercharged H2 with this 30-second video called "Supercharge Your Journey".
It doesn't show a motorcycle, but it is expected that the balanced supercharger technology from the H2 and H2R will be included in a more touring-oriented motorcycle.
The supercharger could be used in a larger or smaller engine than the 998cc four-cylinder motor in the H2.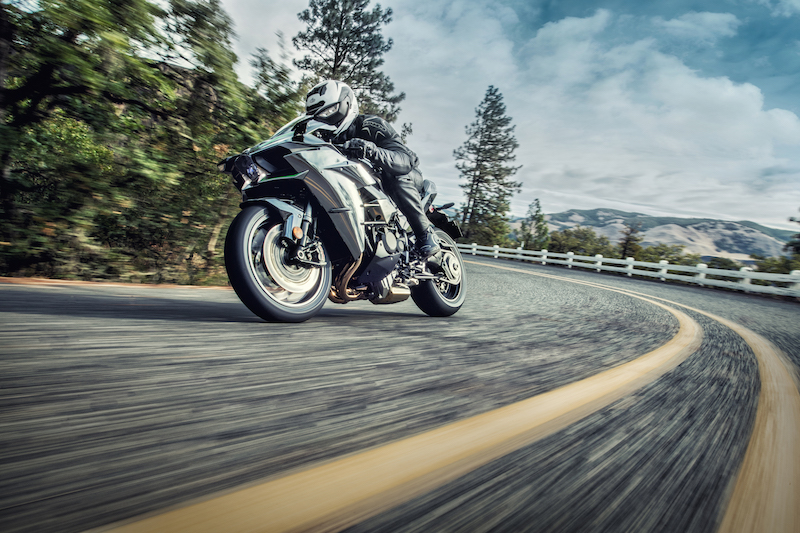 We would love to see Kawasaki add a supercharger to the ageing Ninja ZX-14R to blow away the Suzuki Hayabusa which could also get forced induction at some stage.
But it is more likely to be added to a smaller capacity engine to ensure next-level Euro5 emissions compliance to future-proof the bike.
A Japanese magazine has published this artist's impression of what a supercharged Kawasaki sports tourer could look like.
Kawasaki is playing its cards close to its chest, including the name. Hopefully it's something more catchy than H2 Tourer or H2 GT.
While most Japanese companies unveil new models at the Tokyo Motor Sow in October, Kawasaki is holding off until the EICMA Motorcycle Show in Milan in November.
The European launch could indicate that the bike will be a bigger capacity engine for charging down the high-speed autobahns and autostrada of Europe.