My keyboard has barely cooled down from announcing the pricing for Team Green's 2024 Ninja e-1 and Z e-1, and we've already got a second debut from Kawasaki, this one being a world-first hybrid engine.
Folks, we're getting all of this before EICMA 2023. 
This slideshow requires JavaScript.
As stated in the relevant press release, the 2024 Ninja 7 Hybrid Electric Vehicle (HEV) is officially the "world's first mass-produced Strong Hybrid."
The title backs up answered prayers in the power department. Apparently, this Ninja 7 Hybrid carries a happy "650cc to 700cc-class overall performance with the instant acceleration to rival that of a 1,000cc-class supersport model from a standing start."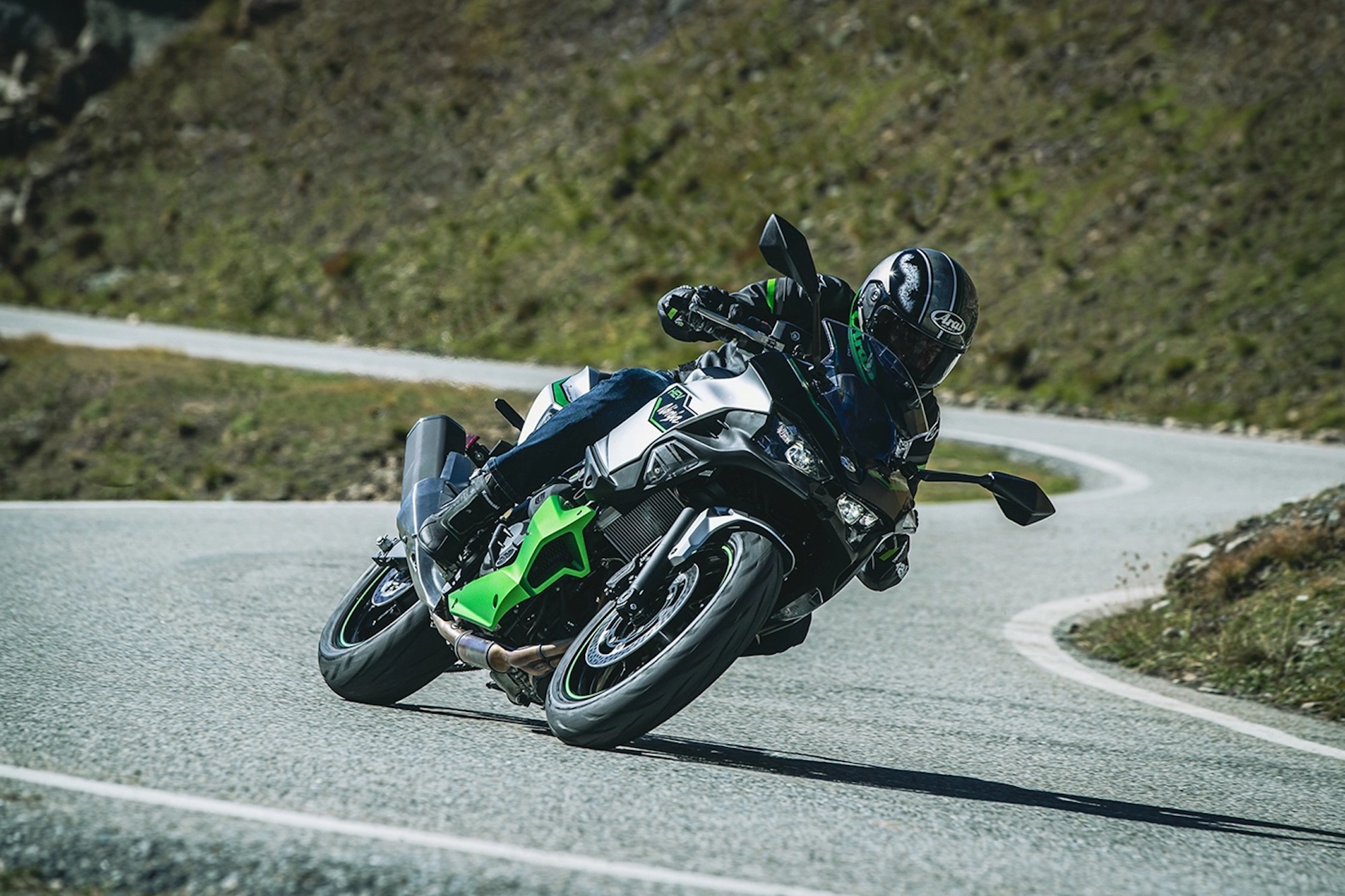 Of course, there's also the brilliant fact that you're getting roughly 68.5hp of punt at the purported fuel economy of a 250cc motorbike, thanks to the bike's halfsies heart, a 451cc parallel-twin mated to a traction motor plus battery.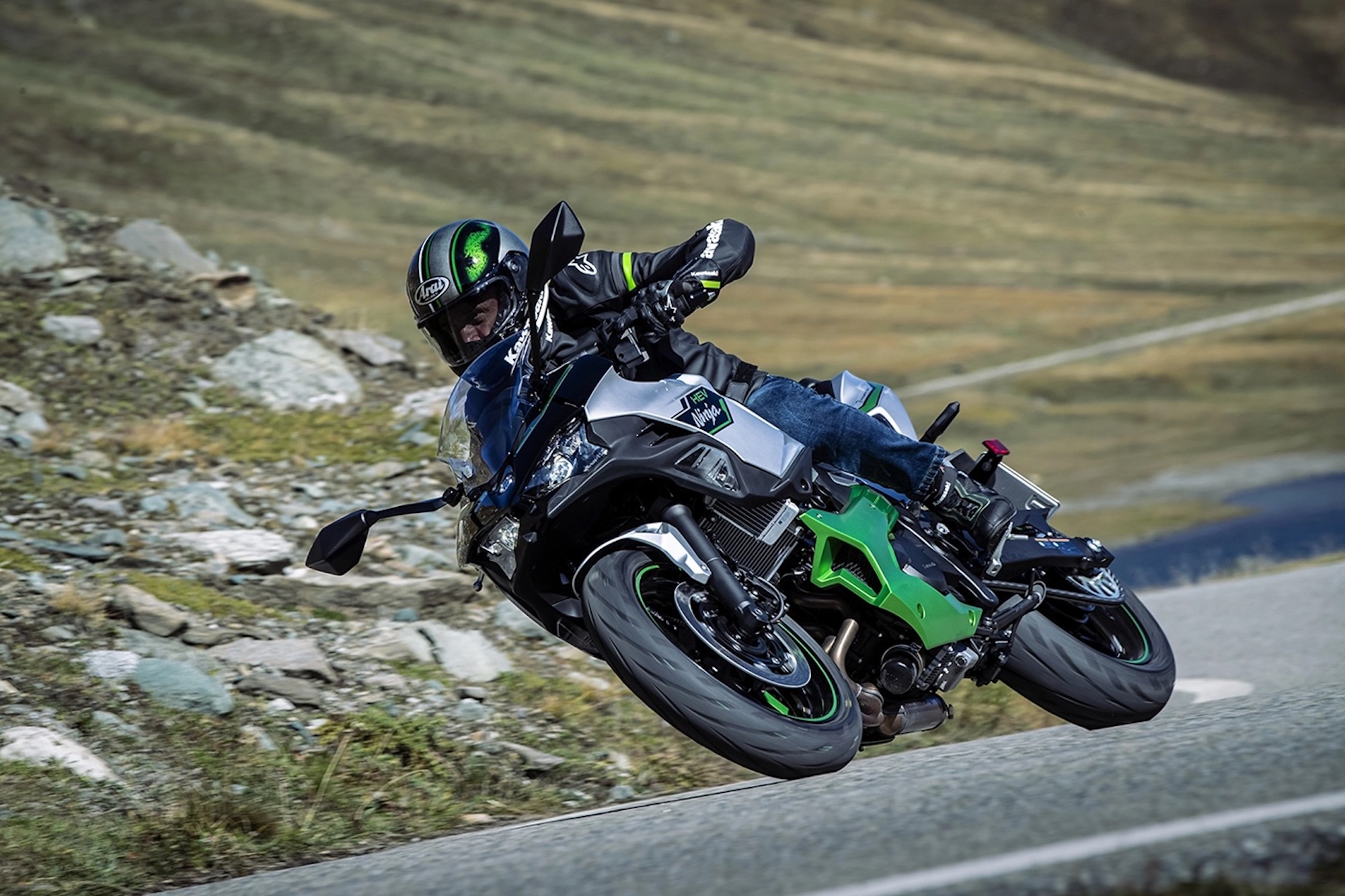 Want to stealth-ride through your local neighborhood?
No problem. Riders will soon be able to play around with the Ninja 7's EV Mode, which ensures that you can still enjoy quiet scoots while keeping ICE potential in the rev-happy SPORT-HYBRID and range-supporting ECO-HYBRID Modes.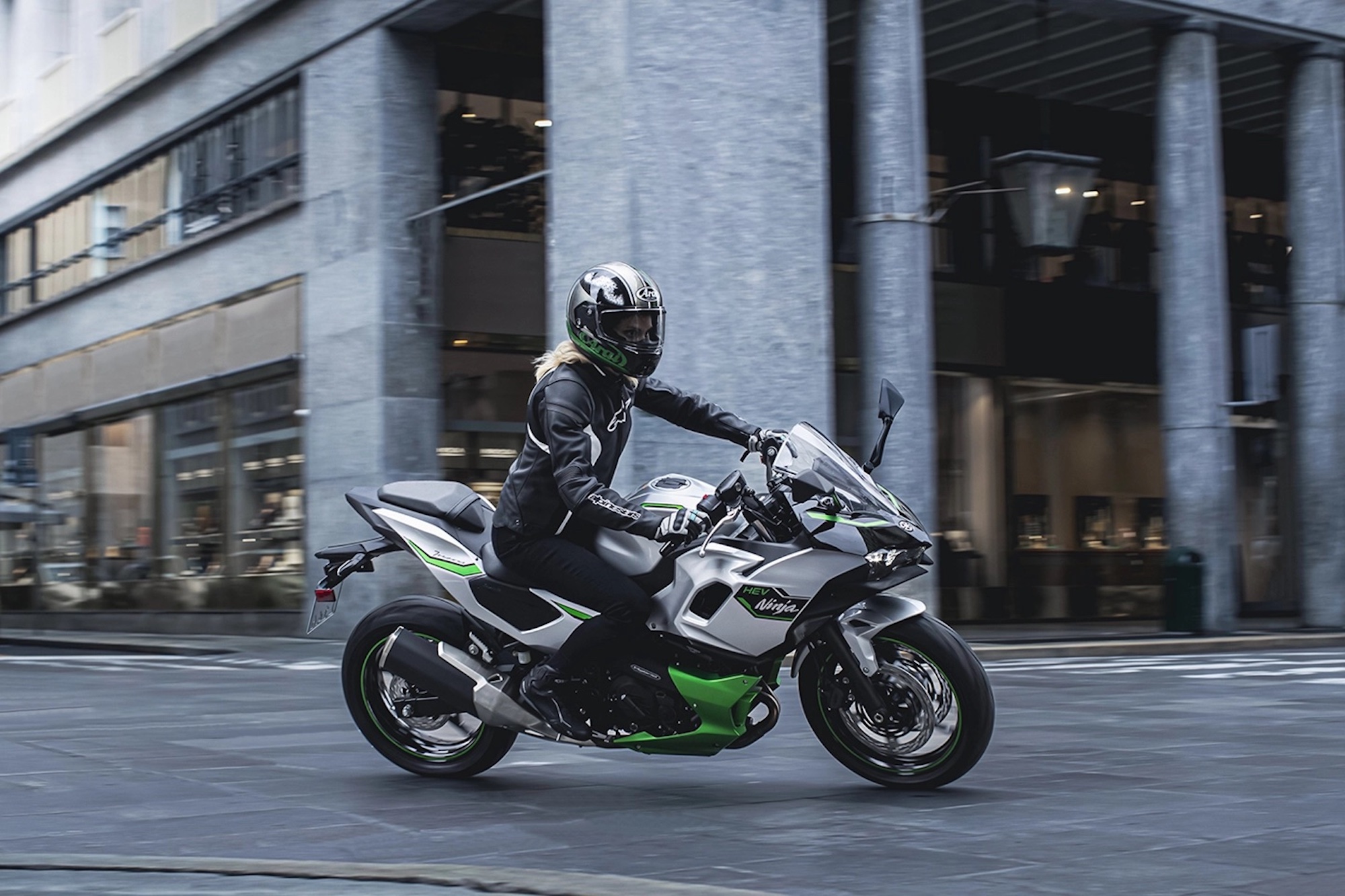 Keen to save emissions when riding Kawasaki's new hybrid bike?
The Ninja 7's ICE engine already "stops at a halt to save fuel and reduce emissions." Add a nifty bit of 'ware called "Automatic Launch Position Finder (ALPF)," and the bike even chooses first gear for you after you've had a good sit at that local light… just in case you haven't had enough jitter juice to get the day going.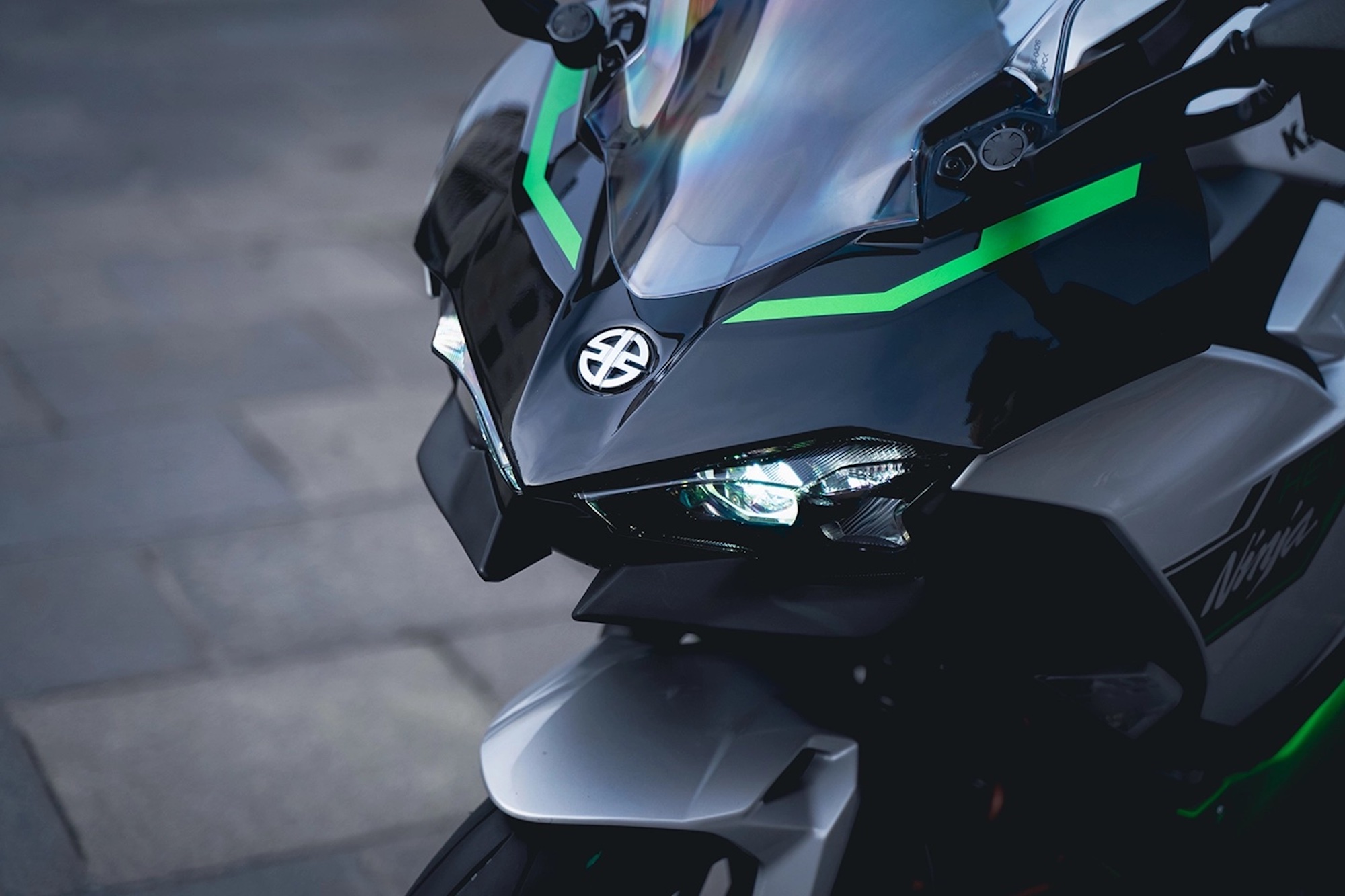 Smartphone connectivity via a custom version of the RIDEOLOGY THE APP MOTORCYCLE ties the whole full-color TFT dash experience up in a neat, pretty bow for the ranks of riders revving to get a turn to try this new hybrid bike out.
What do you think of Kawasaki's 2024 Ninja 7 Hybrid Electric Vehicle (HEV)?
*Media provided by
Kawasaki
, as well as sources including
MCN
*