Team Green is prepping to drop their first part-gas-part-electric "HEV" hybrid motorcycle into our markets – and recent spyshots from Italy afford us a closer look at what we might be getting for the coming season. 
A recently posted video from Turino Cronaca affords a view of what appears to be Kawasaki's hybrid bike, presumably in the middle of shooting a film for visuals to go with the reveal of the hybrid; here, we see the same H2-esque bodywork, albeit with a more snubbed front head: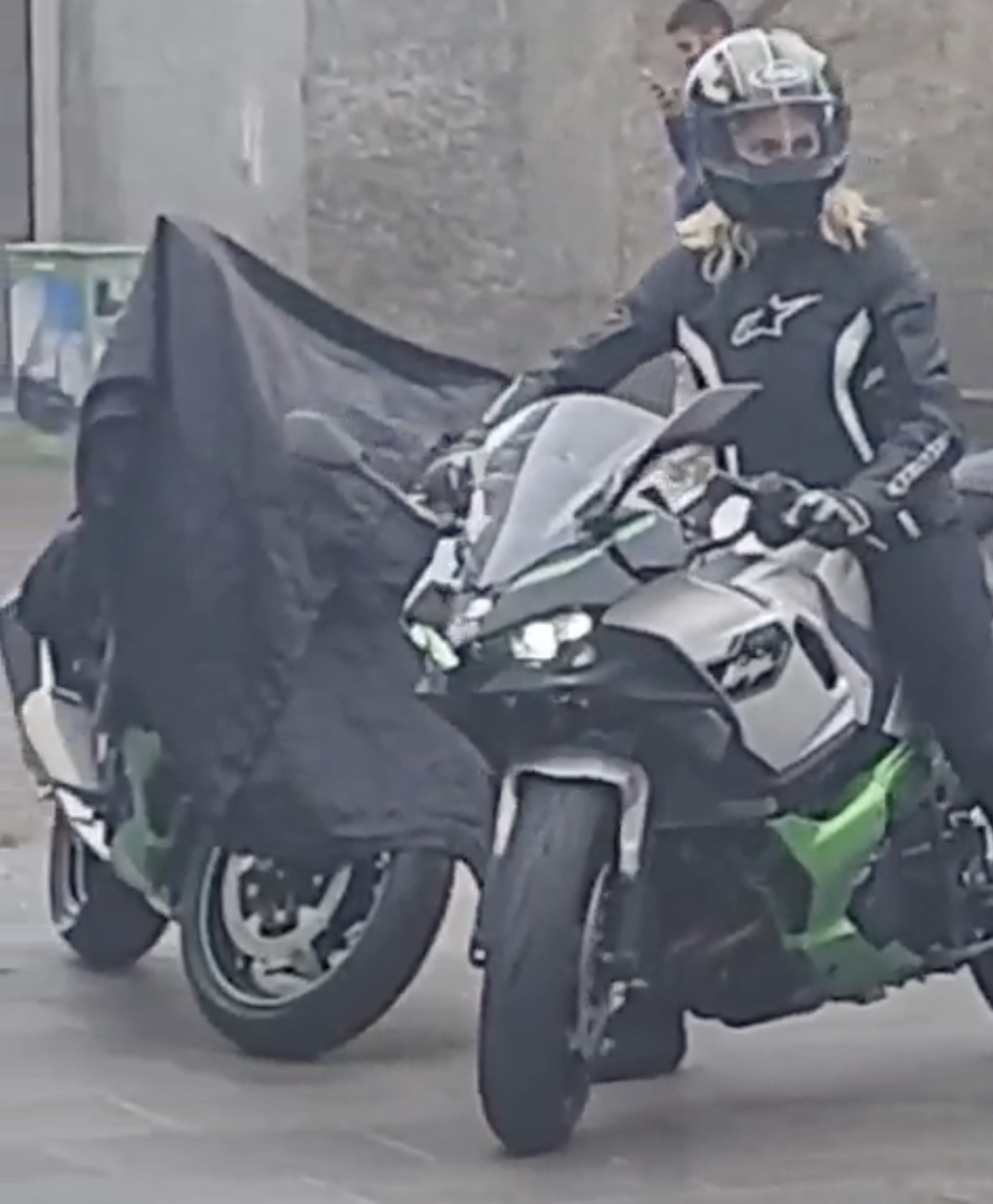 While the bike's color remains on point with the image of Kawasaki's supersport EV already circulating about the internet (see Kawasaki's press release), the pipe proves that this is indeed the brand's hybrid bike. Novelties include a "Ninja" title along the machine's bodywork – news indeed, considering Team Green hasn't yet assigned the HEV to any particular family.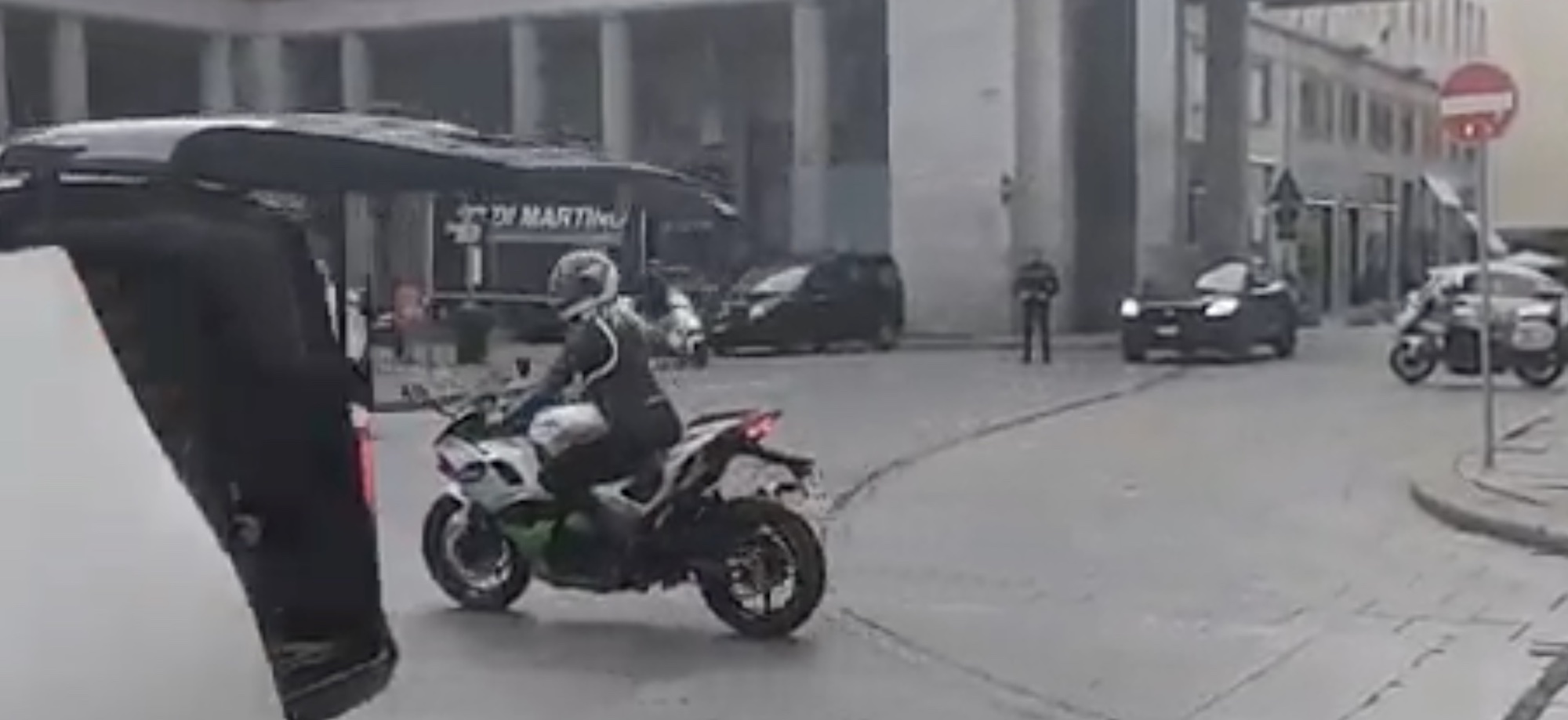 Alex Whitworth's coverage at Visordown also considers that Kawi's hybrid machine could be one of the bikes the company promised us at last year's EICMA; recall the sneak-peeks we were tossed then compared to the two-wheeled pieces of pretty being prepped now – and all this happening not even six weeks from when EICMA 2023 begins on November 7th.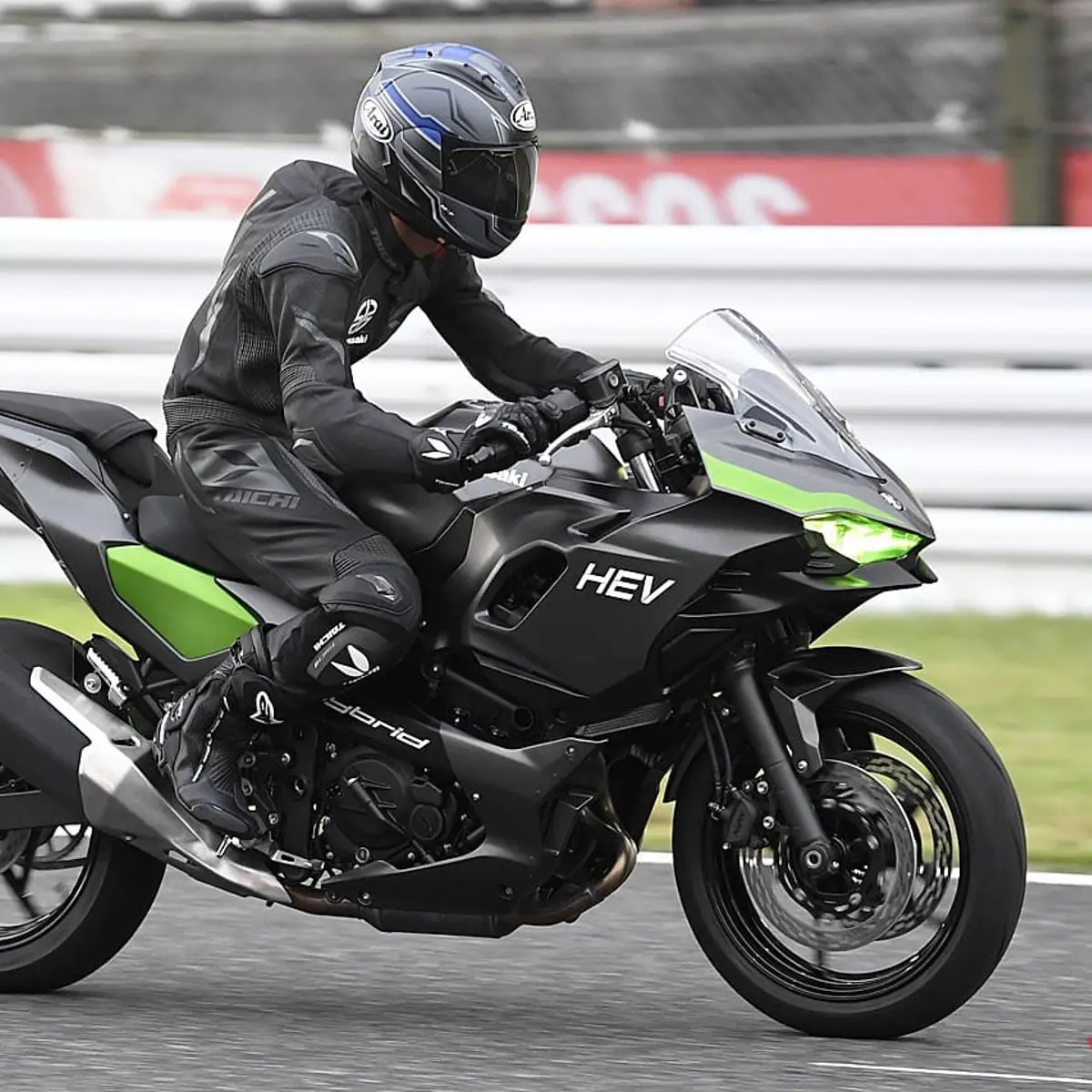 If you recall, Kawasaki already gave us a hefty glimpse of their HEV hybrid bike back when they debuted the thing at the Suzuka 8-Hour Race; there, we were given a more blacked-out machine, with the iconic "Kawasaki Racing Green" at the headlights and under the saddle (unlike the spy shots, which show green dressing the belly and a portion of the tail). 
If you're wondering what we know so far about Kawasaki's HEV hybrid, here's the full list, complete with sourcing:
The Ninja HEV's production model will be revealed in 2024 (CycleWorld).
Model names include "HEV Ninja" and "Ninja HEV," the last being the preferred title (Kawasaki's original press release).
We've known about the HEV since 2020 (The Autopian).
The hybrid powertrain is comprised of a battery married to a twin-cylinder engine (Ultimate Motorcycling).
Kawi's installed a push-button-operated, semi-auto transmission for seamless go-between (CycleWorld).
Multiple ride modes will include an electric-only "walk" option for riding at slower speeds, a gas-only option for cruises / longer trips, and a hybrid mode for max power called "eBoost" (CycleWorld).
Batteries will be slowly replenished while the Ninja HEV is in full gas mode.
Componentry includes "a traditional fork, conventionally mounted Nissin brake calipers, and Dunlop Sportmax Roadsport 2 tires" (Ultimate Motorcycling).
"Other features include… a switch that moves the transmission into a fully-automatic setting" (CycleWorld).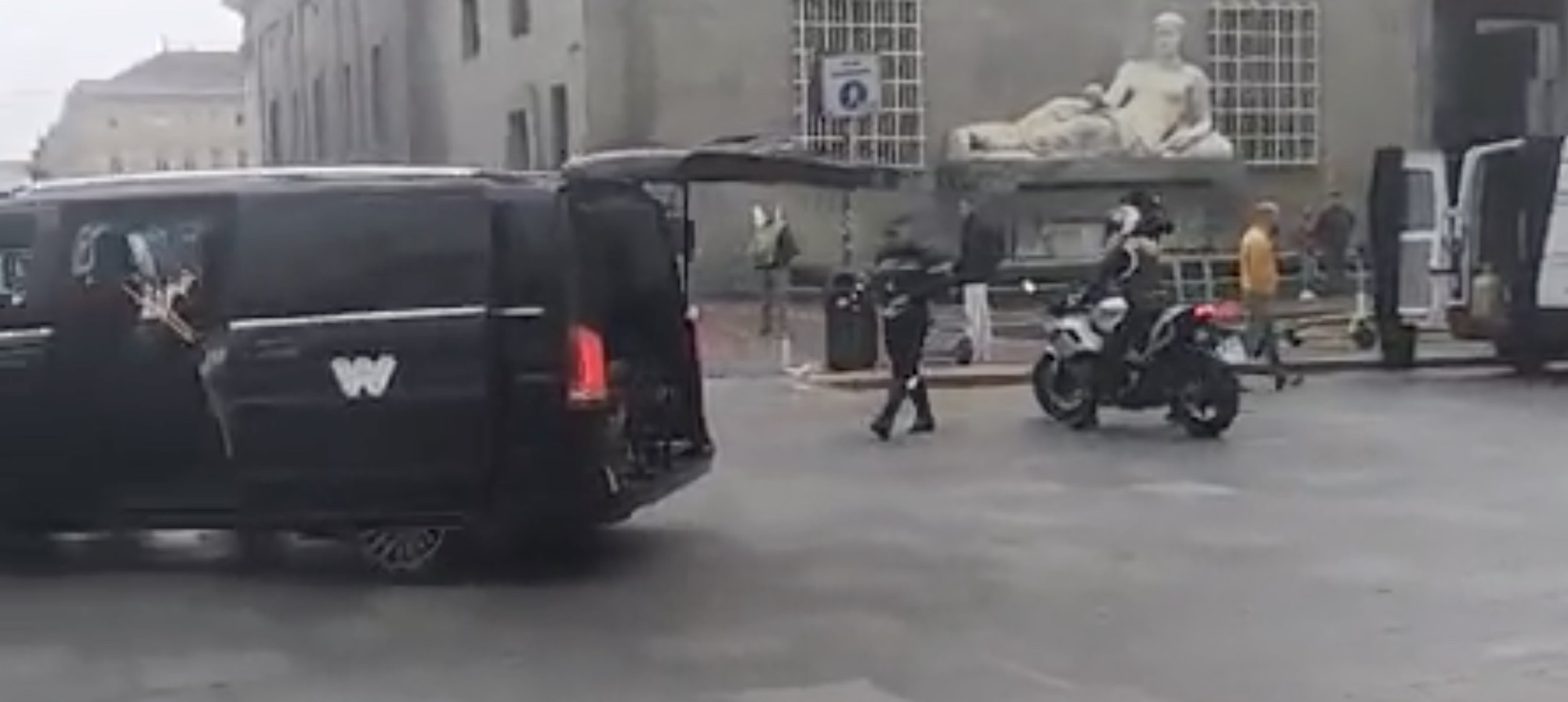 What do you think of Kawasaki's first hybrid motorcycle?