The inaugural Iron Run rally in Queenstown next month is expected to be a rocking success.
Rally spokesman Chris Elles says the March 20-21 event is sitting at well over 1600 confirmed registrations.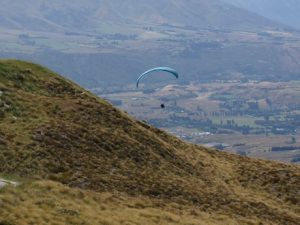 "So it's already looking to be the biggest ever Harley-Davidson event in New Zealand with a brand new open event format and a fantastic location," says Chris who is one of the six NZ Harley-Davidson Dealers who have partnered with Harley-Davidson and HOG to put this new event together.
The event is sponsored by Harley-Davidson Australia and New Zealand but is open to all bikes and organisers hope it will become as big as bike rallies in the US such as those held in Sturgis and Daytona.
Iron Run co-ordinator Gary Manch says the entertainment will consist of the CCR Tribute Band at the Friday night HOG event at Steamer Wharf and the Blues Bros Tribute on the Saturday.
The rally will be held in Queenstown which is the country's playground with a host of quality accommodation, nightclubs, restaurants and adventure activities from hang gliding to bungee jumping.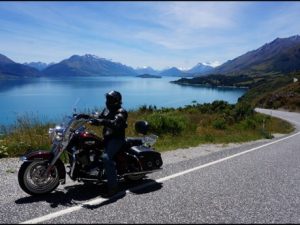 Riders will also be able to enjoy some of the best roads in the country, including the Crown Range Rd, the roads up to Coronet Peak and The Remarkables (gravel) and the picturesque lakeside ride out to the charming town of Glenorchy.
Hotel managers report that accommodation is starting to run short for the weekend event.
Harley marketing manager Adam Wright says they would like to make it a regular event.
"Queenstown is a great location with some great riding experiences in the area," he says.
The Iron Run slips in between the annual Australian HOG Rally in Tamworth on February 27 to March 1 and the annual Australian Ulysses AGM Rally at Wodonga, March 23-29.