Fame is a real litmus test. Think of it as a crucible that melts down a person to their base elements. Those that aren't grounded and who have got to where they are through pretence and constructs are soon revealed as such thanks to the light and heat of all that damn attention. Try as they may, the pressure almost always cracks the facade.
But for those who are true and genuine, it falls off them like water off a larded duck's back. You could even say that it's more of a hindrance than anything. They clearly love what they do and the fame has come about not because of an insatiable desire to be famous, but instead it's appeared through the sheer magnitude of their skills and the unbridled commitment they show to doing what they love. Having had the pleasure of knowing Hugo Eccles for a few years now, I can say without a shadow of a doubt that he's one of the latter. In spades. I spoke to him a few days ago; here's what he had to say in between sips of beer.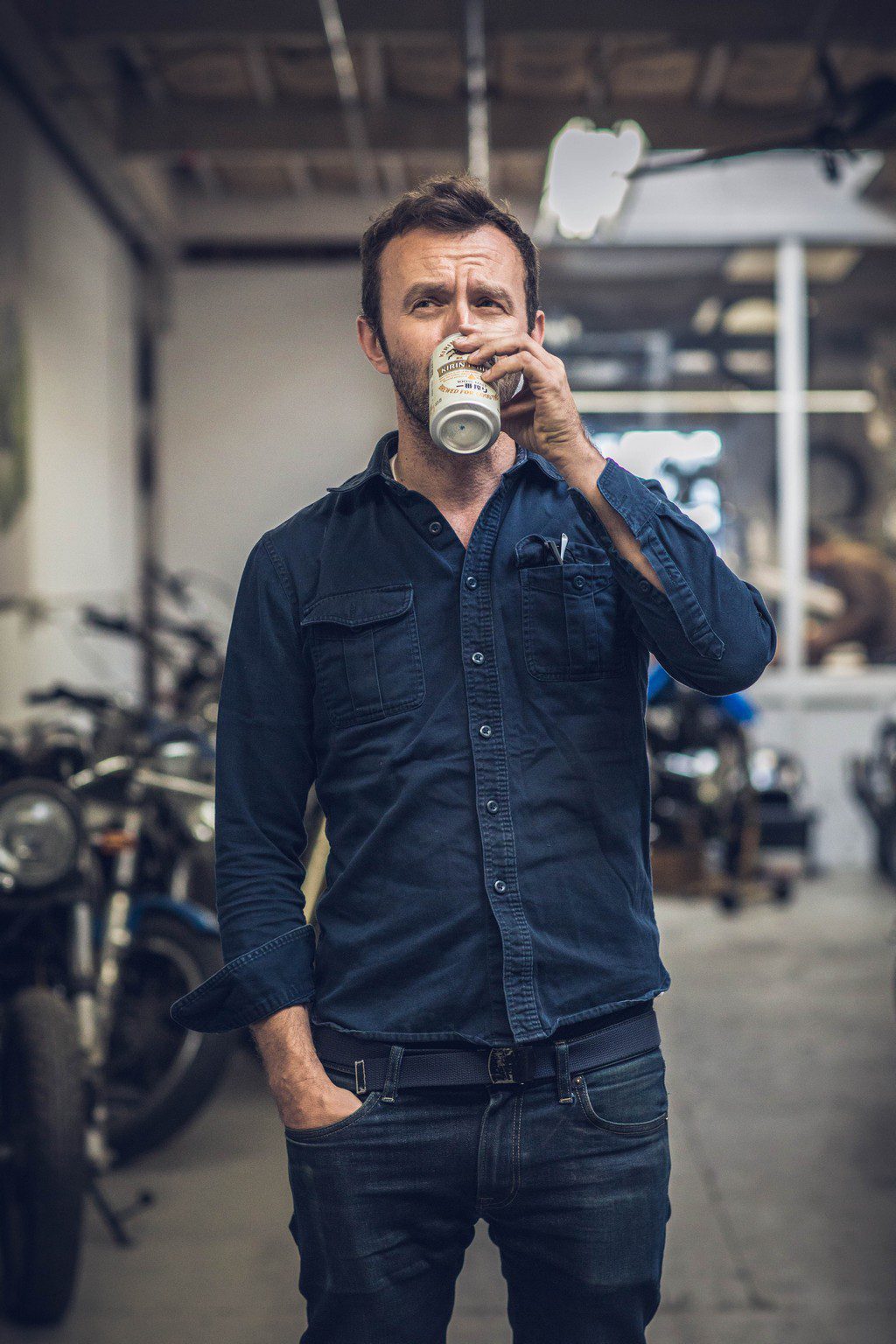 Can you introduce yourself?
I'm Hugo Eccles, co-founder and design director of Untitled Motorcycles, also known as UMC. UMC designs and builds custom motorcycles for both private clients, and in partnership with factory brands such as Ducati, Triumph, Moto Guzzi, Yamaha, Zero, and Harley-Davidson. We have workshops in London and San Francisco and have been in business for 11 years, during which time we've built over a hundred motorcycles. Before starting UMC I was an industrial designer for 20 years.
Where are you right now?
My workshop is in the southeast of San Francisco in a neighborhood called Hunters Point, but today I'm in my home studio, working on designs for an automatic motorcycle for a client who's missing his lower legs and left arm. It's an incredibly interesting and challenging project. The bike will be featured in a Disney+/ National Geographic series hosted by the actor Chris Hemsworth in a couple of months so there's a lot to do.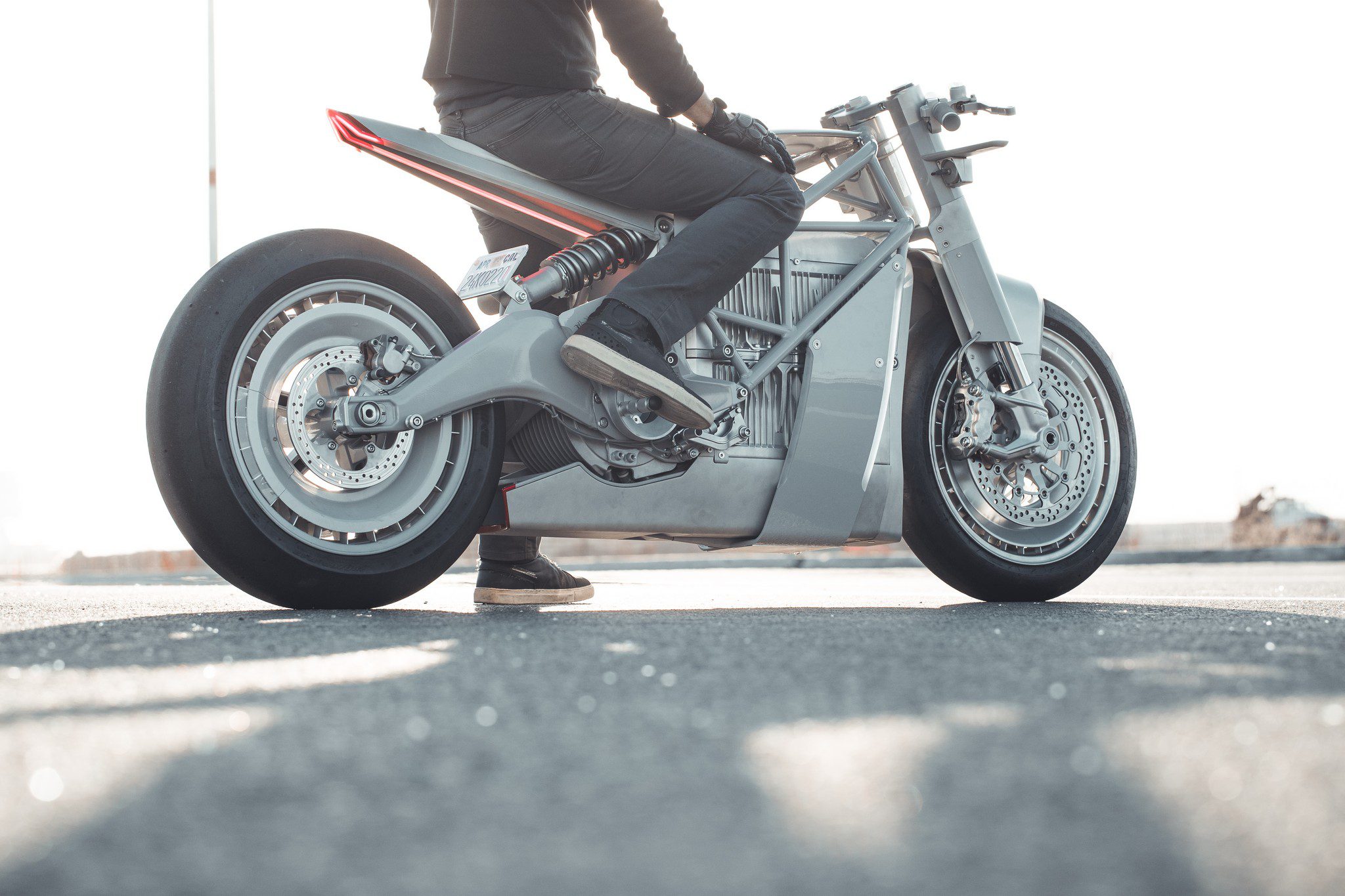 Tell us about your childhood
I'm originally from a small town near Oxford in the south of England. I was first introduced to motorcycles when I was about six years old. My Dad would commute to London on a Suzuki GT250 dressed in a suit and tie under a one-piece overall – all very James Bond to my impressionable young mind. I got my first motorcycle, a Yamaha TZR125, when I was 21. After that I owned a series of Kawasaki ZXR400s before getting into Ducatis – a Supersport 400, then a 748 Biposto.
Riding daily in London was a steep learning curve and I've had my fair share of motorcycle accidents over the years. The most fun I've had on a bike was a number of road trips across France, Italy, Austria, and Germany on my Ducati 748.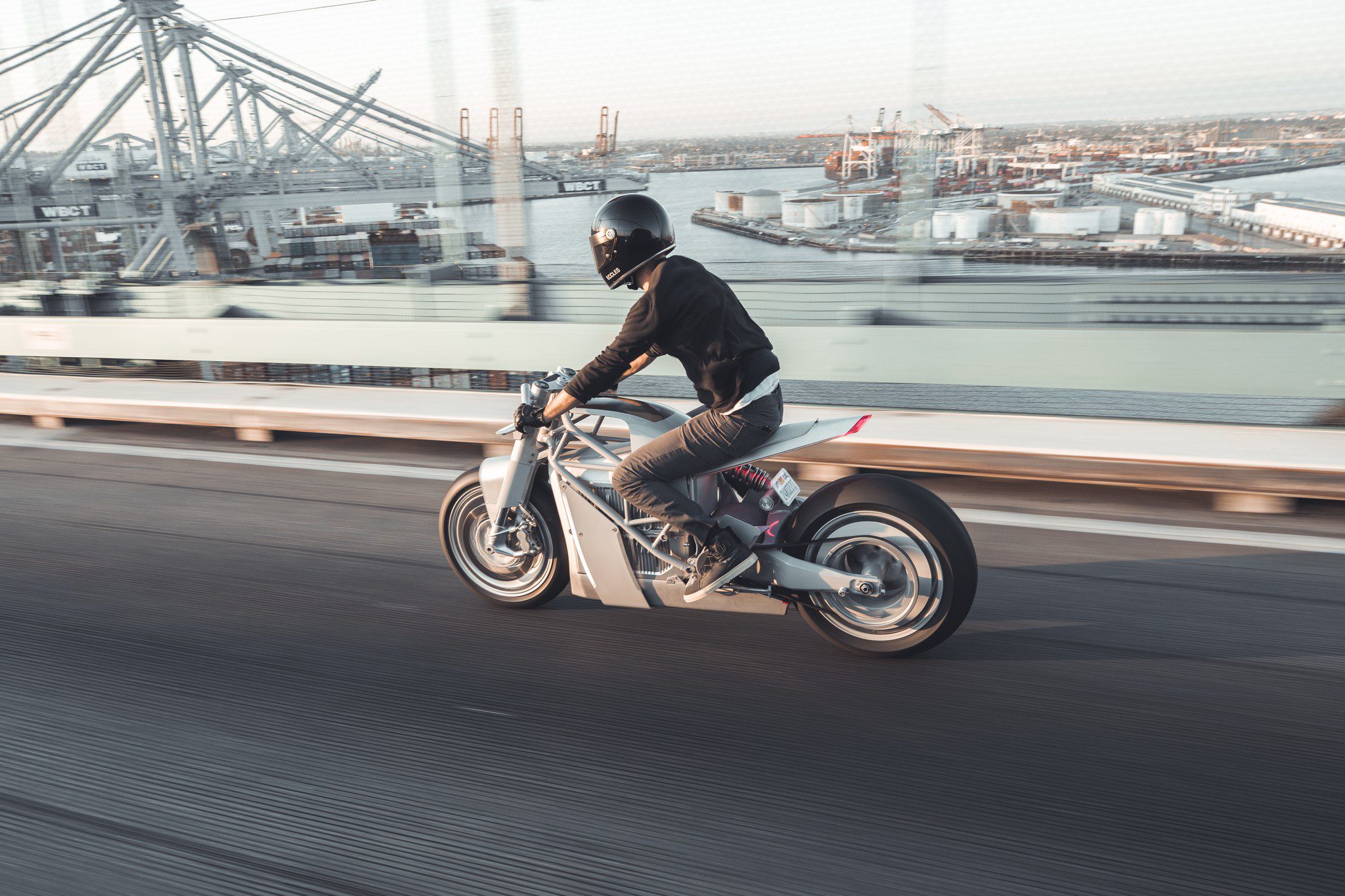 Where do your design skills come from?
I've always been interested in how things work. In addition to the usual model airplanes many of us built as kids, I liked to take things apart and try to put them back together. I come from a long line of petrolheads, and my family includes a number of notable engineers, so perhaps it's in the blood. My great-great-grandfather, Colonel R.E.B. Crompton, was one of the founders of the Royal Automobile Club in 1897.
Professionally, I studied industrial design at the Royal College of Art before working at IDEO and other design agencies, including my own studios. I've worked on projects including concept cars for Ford, watches for TAG Heuer, furniture for Italian companies, and everything in between. These days I get to apply that broad expertise to designing motorcycles.
For the last few years I've been increasingly focused on electric motorcycles. Coincidentally, my great-great-grandfather was also regarded as England's "father of electricity" and installed the first electric lighting in Buckingham Palace for Queen Victoria.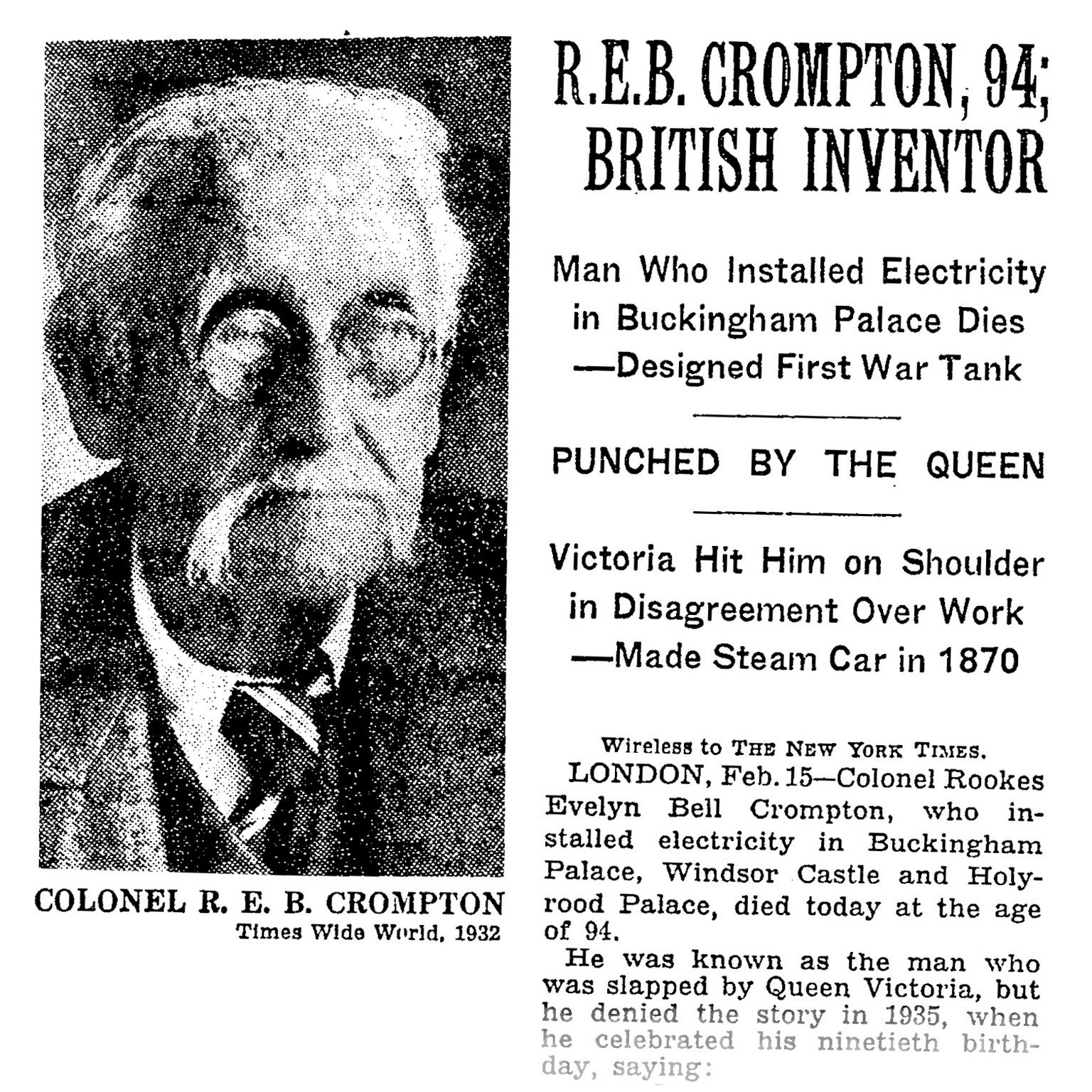 How did you get involved with Untitled Motorcycles?
I was working in the USA as a design director for a major design agency when, in 2010, I was lured back to the UK to head up Sir Terence Conran's design studio. Back in London, I fell in with a number of new motorcycle mates, including Dutch and Vikki Van Someren (the Bike Shed co-founders) and Adam Kay who'd just established Untitled Motorcycles. Adam and I worked together on a couple of builds in London before I decided to move to San Francisco. Adam and I really enjoyed working together, and saw a lot of potential in the partnership, so I launched UMC in the States.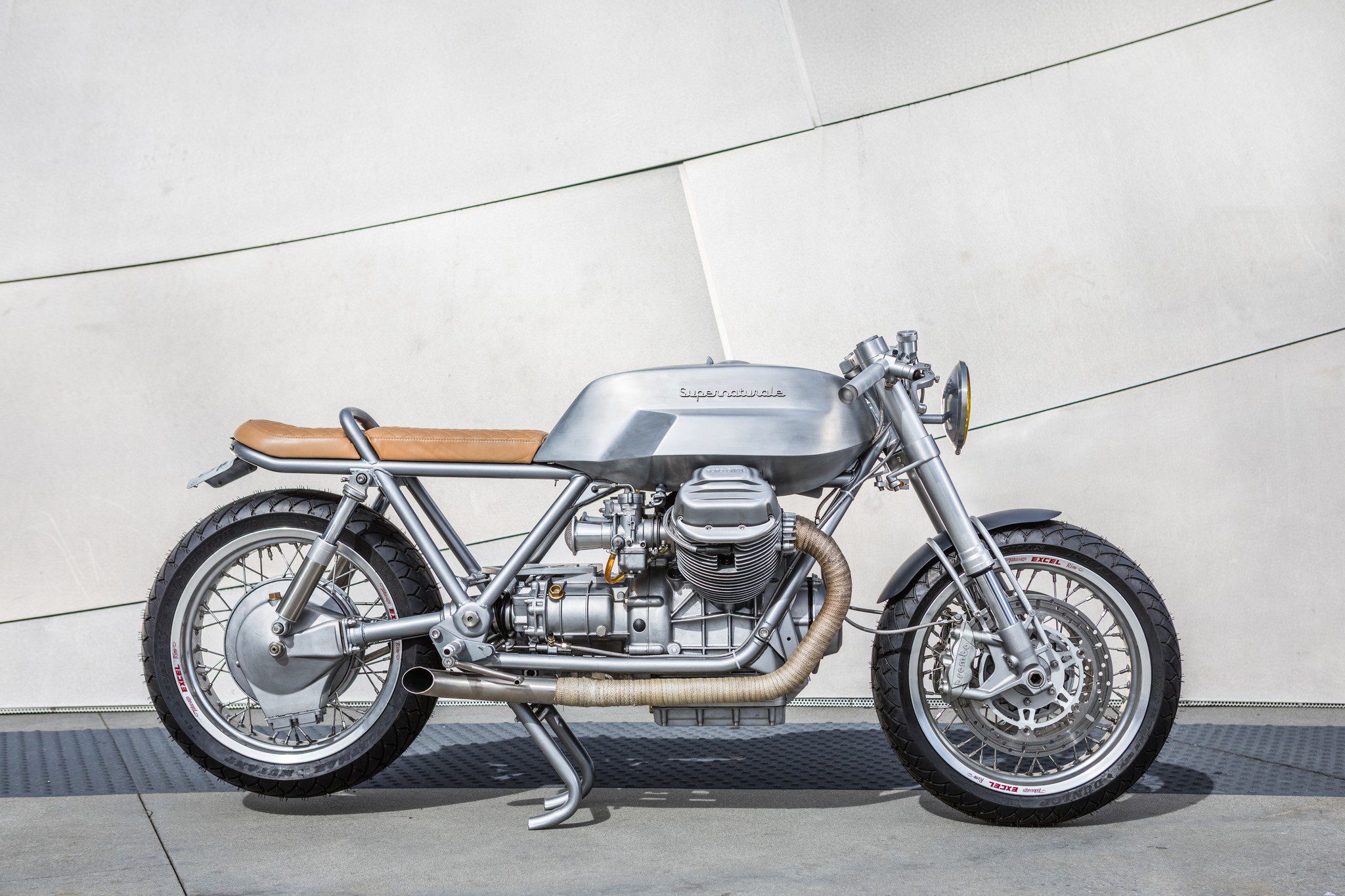 How did Untitled come to have two shops on two different continents?
Untitled is one of the few custom motorcycle companies that's in both Europe and America: two major motorcycle markets. Adam and I enjoyed working together in London and we wanted to continue collaborating when I moved to the USA. Starting in California with an established brand meant that I could hit the ground running. Being physically present in two major motorcycle markets is advantageous for UMC and our clients. It helps us source difficult-to-find parts from both sides of the Atlantic, and it gives UMC an on-the-ground perspective that our brand partners find invaluable.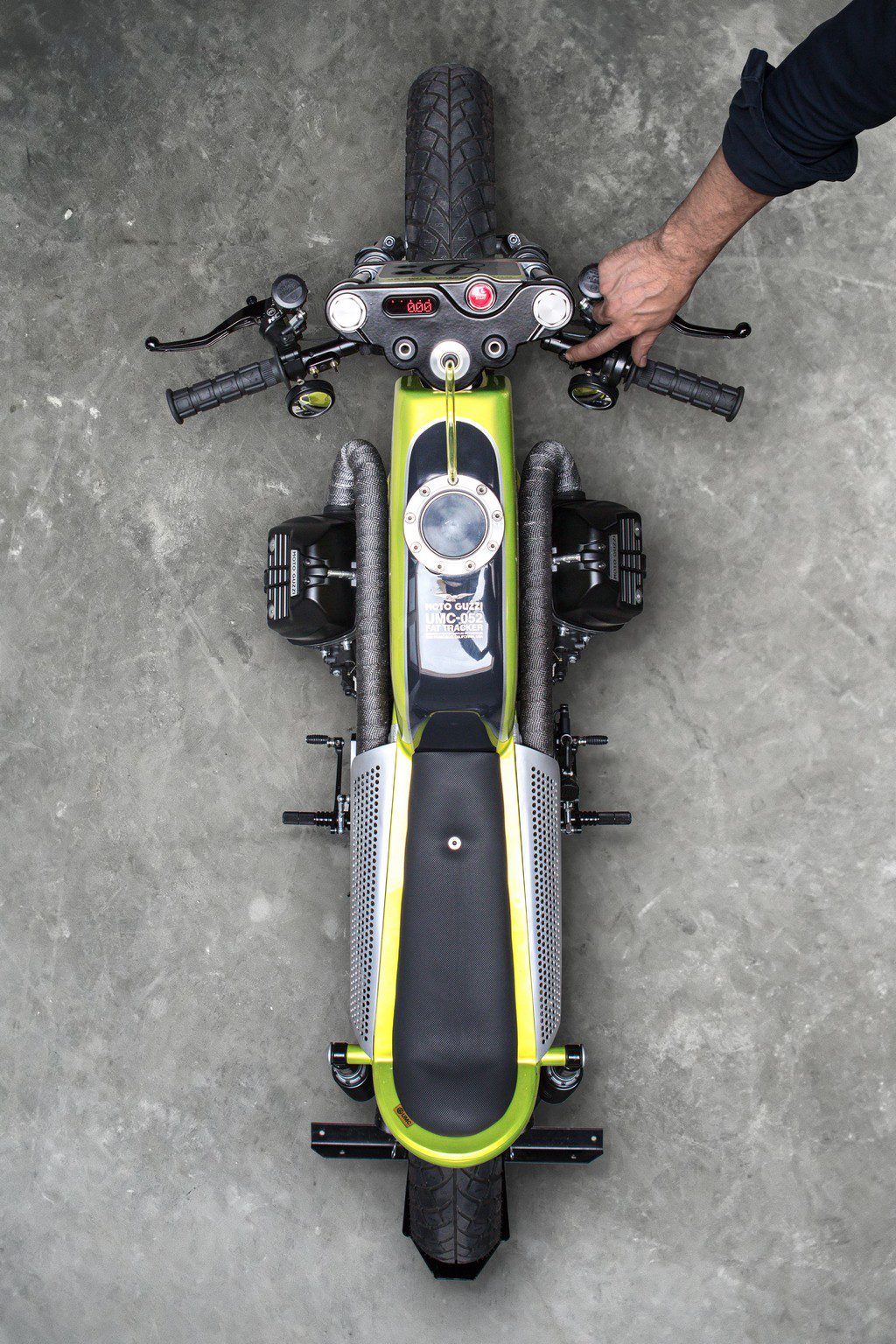 Talk us through your process for building a bike.
We generally undertake two types of projects: commissions for private clients and collaborations or partnerships with brands. When working directly with clients, we're shaping a design vision based on what they like, who they are, and how they ride. With brands our involvement is more strategic so we start with their business goals and marketing plans. From there, we develop a formal brief and create mood boards before diving into the design and build.
At the beginning of any design process, I start by stripping the motorcycle down to the rolling chassis (frame, wheels, motor) to understand what I'm working with, what the possibilities are, and what the motorcycle "wants" to be. From there, I build up the motorcycle, retaining the essential and discarding the superfluous. It's a process that's best exemplified in Lotus' Colin Chapman's mantra "simplify, then add lightness."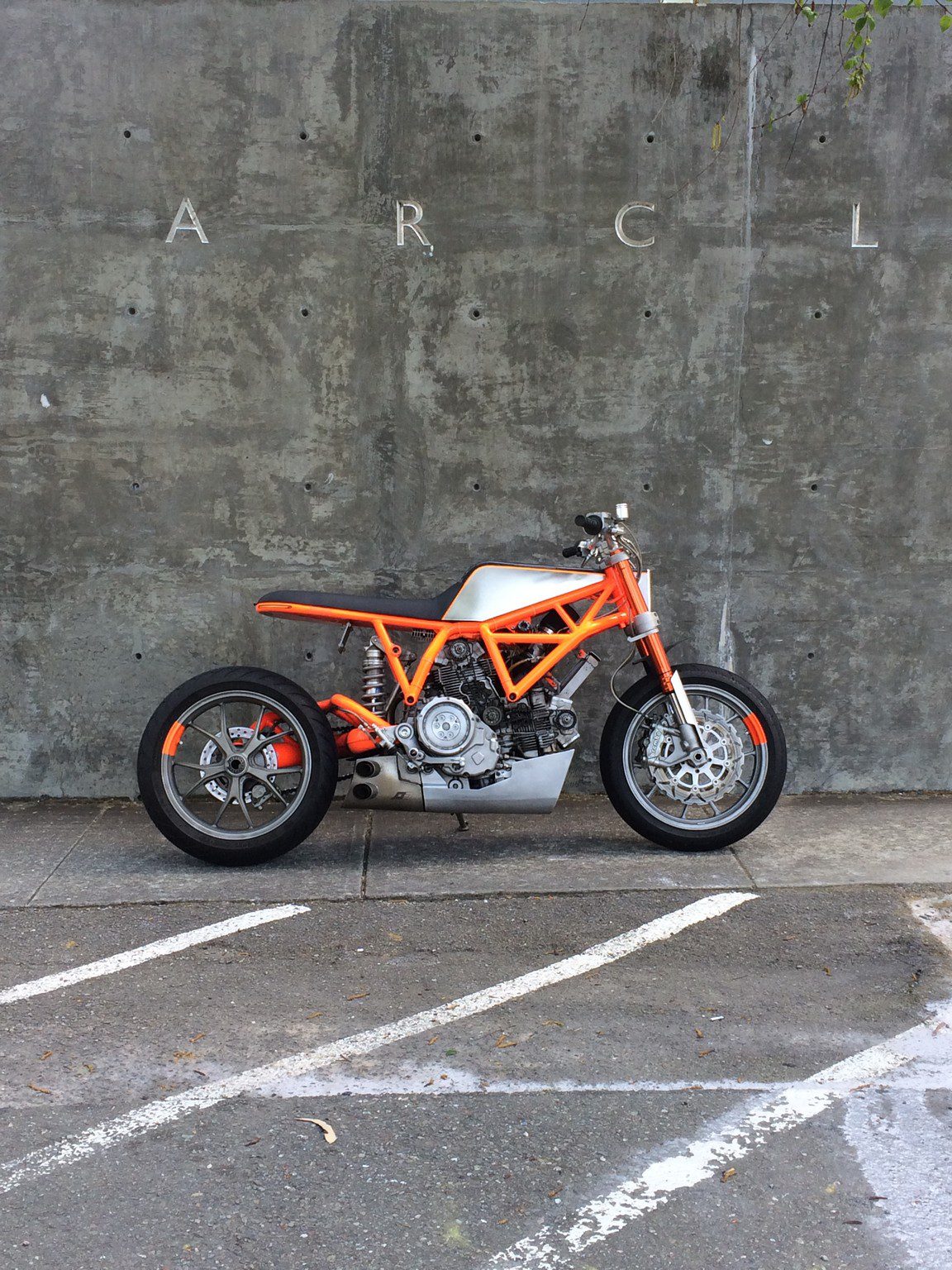 What bikes are you working on now?
I'm busy with a mix of both petrol and electric projects. I'm working on a second generation version of the Hyper Scrambler for a client in Belgium, an electric endurance racer for a client in New York, a race version of the XP Zero for a Canadian technology company, and the automatic motorcycle for the amputee client I mentioned earlier. I've also been prepping the XP Zero for its Hollywood debut in a feature length movie for a major studio. Unfortunately, as much as I'd love to, I can't share any more details at the moment but look out for it in early 2022.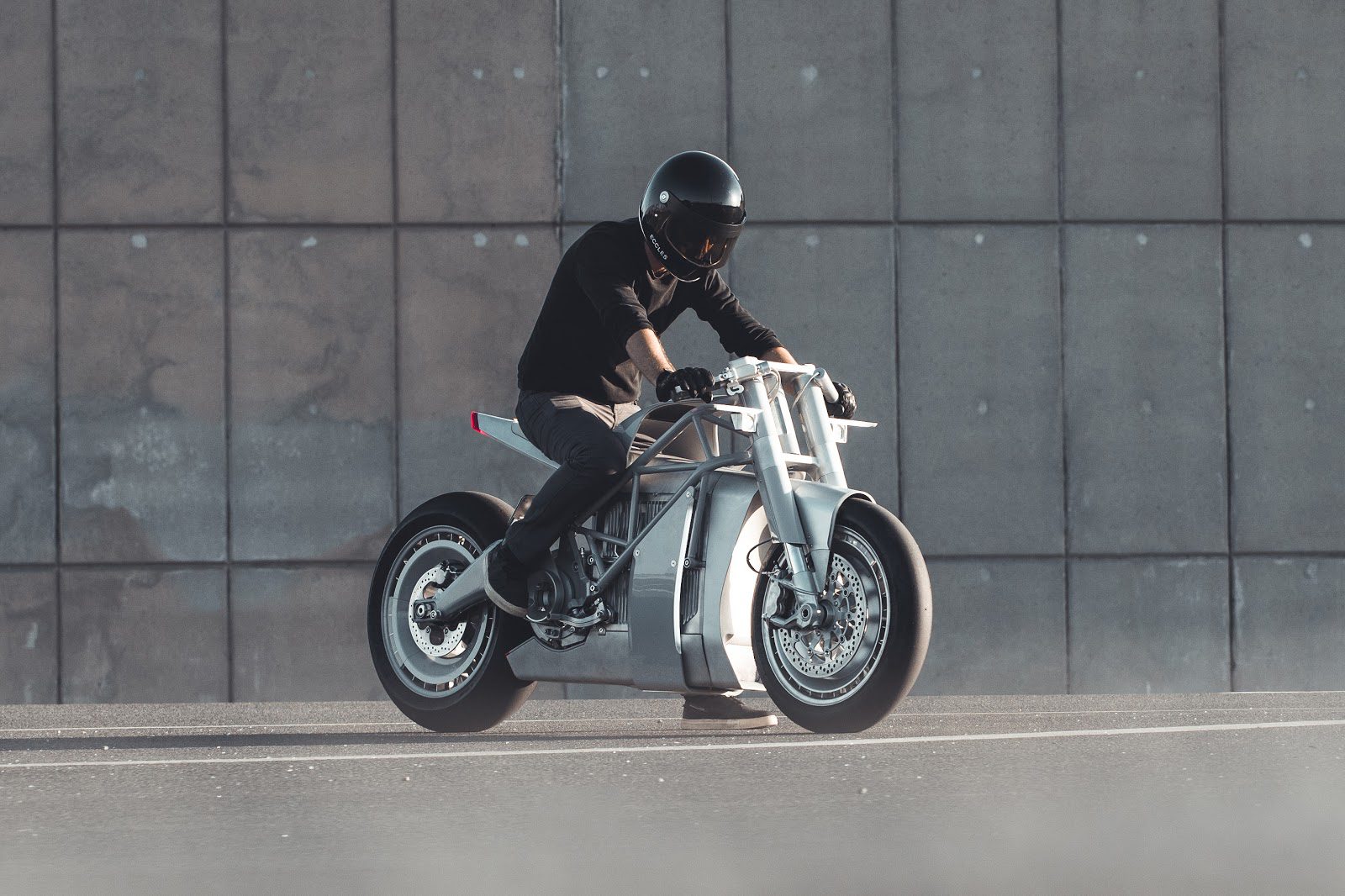 What's your daily ride?
At the moment, I alternate between the Hyper Scrambler and a recent delivery from Harley-Davidson, an electric Livewire. The Hyper Scrambler has a crazy power-to-weight ratio, is totally lairy, and just so much fun to ride. I'm riding the Livewire to better understand its character and its potential before I start customising it in a few months' time. I find both petrol and electric projects huge fun to work on.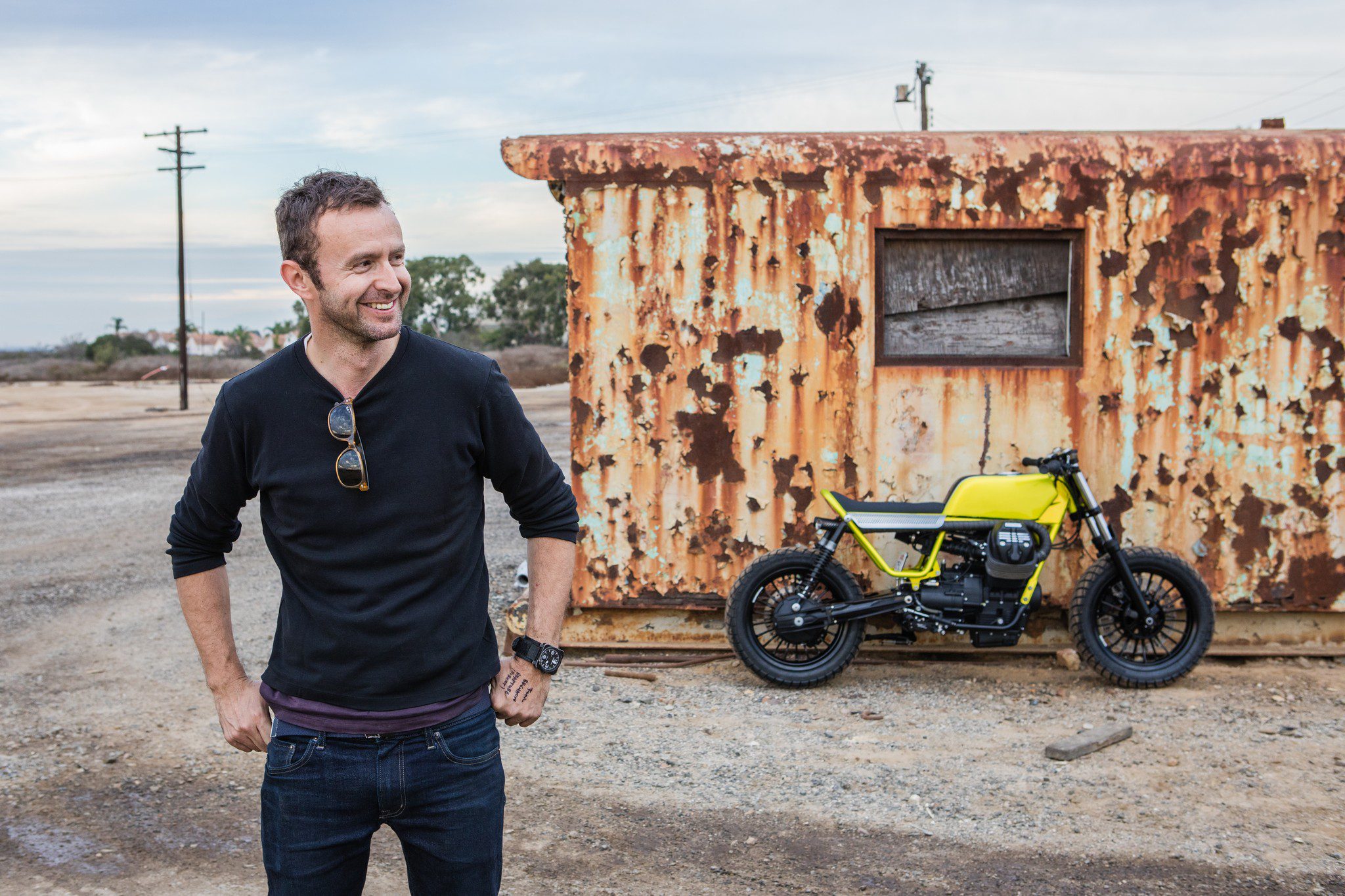 What job would you be doing if you weren't a bike builder?
If I wasn't building bikes, I'd likely be running an industrial design agency again. I love industrial design and it's a pleasure to be able to apply my experience and professional training to designing and building motorcycles, especially as the industry enters what will be one of the most consequential disruptions of transportation in history.
With electric, the first new propulsion technology in 130 years, we have an opportunity to reinvent the motorcycle category, engage new audiences, and reinvigorate the industry as a whole. New ways of thinking are needed. A formal industrial design approach brings a different perspective and a new set of skills to the challenge.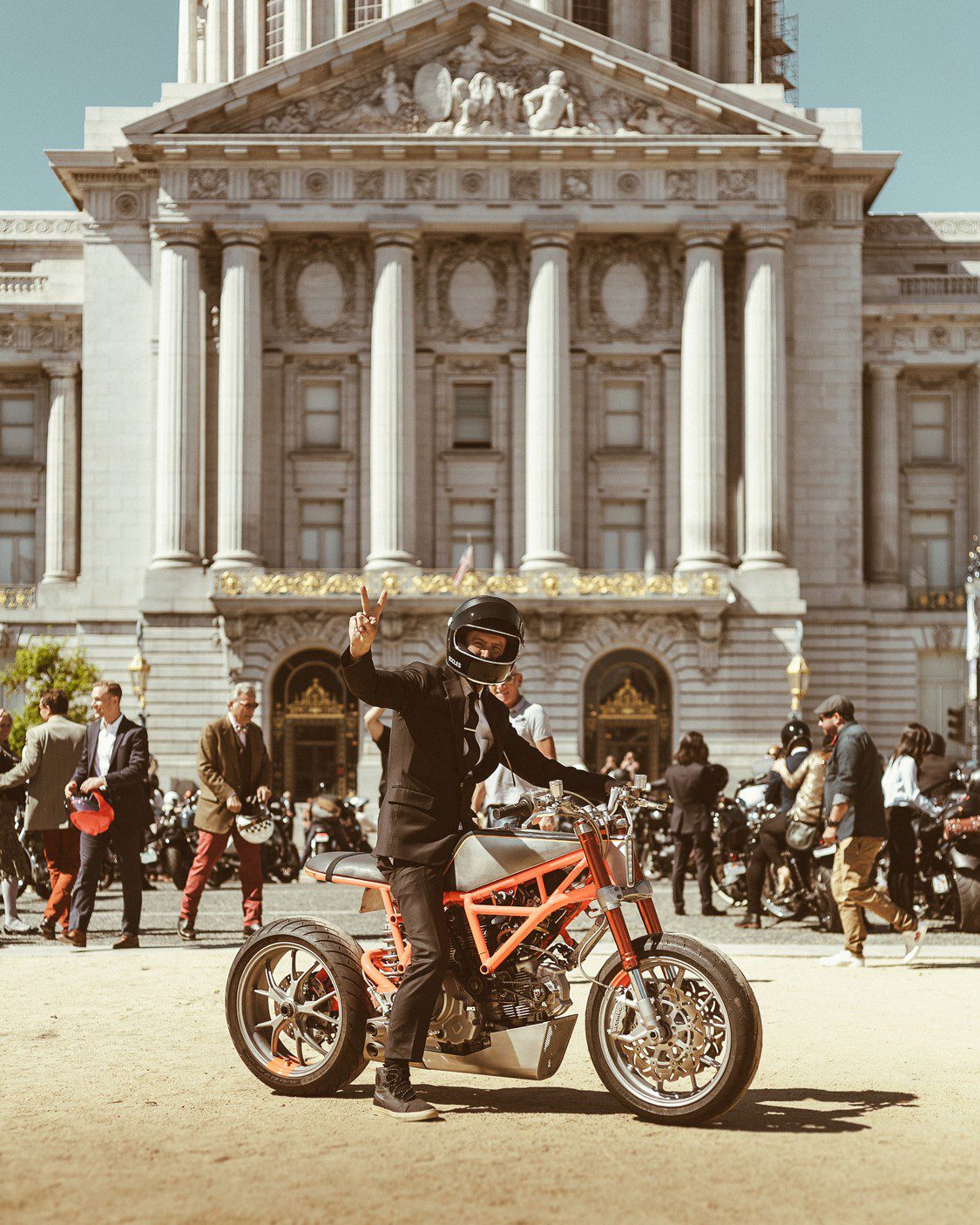 What would you say to someone looking to follow in your footsteps?
I would definitely encourage anyone who is passionate about design and motorcycles to consider it. Just know that this job comes with all the realities of running a business.
Alongside building motorcycles, you'll need to do business development (the projects have to come from somewhere), marketing, social media, copywriting for articles, and art direction for photoshoots. It's not meant to be discouraging, but you should go into it with open eyes. It is a lot of work, but it's also extremely rewarding.
Follow Hugo on Instagram