Only eight owners' bikes are affected in a national recall of Indian Motorcycle models over a non-compliant halogen headlights.
An official notice has been issued through the Australian Competition and Consumer Commission.
However, Indian Motorcycle Australia boss Peter Harvey says only eight owner bikes are affected. Four more are still not sold or registered.
The bikes may be equipped with SAE (North America specification) halogen headlights that don't comply with Australian Design Rules (ADR) requirements.
Models affected are Indian Chief, Chief Classic, Chief Dark Horse, Chief Vintage, Springfield, Springfield Dark Horse (pictured top of page), Chieftain, Chieftain Classic, Chieftain Dark Horse, Chieftain Limited and Chieftain Elite.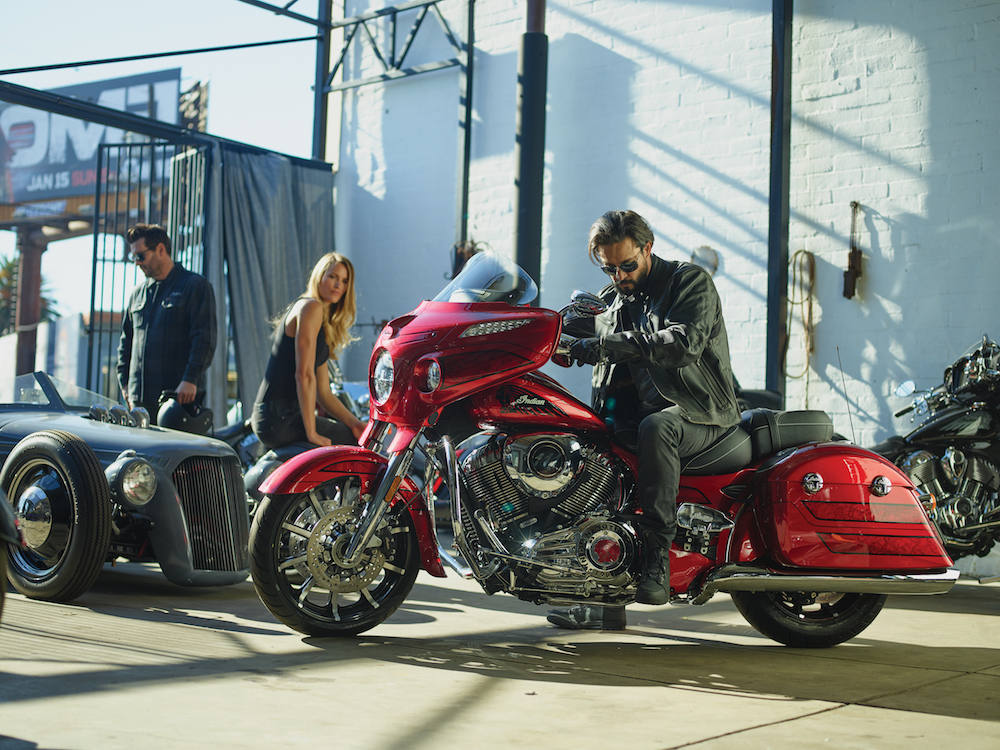 The list of Vehicle Identification Numbers below indicate affected bikes. The final four are not yet sold or registered.
VIN
56KCCCAA7H3353255
56KCCVAA5H3351970
56KTHAAA1H3352396
56KTHAAA4H3352618
56KTHAAA5H3352496
56KTHAAA0H3353376
56KTHAAA1H3353449
56KTHAAA1H3354181
56KCCCAA6H3353232
56KCCVAA1H3353229
56KCVAAA7J3357729
56KTHAAA3H3352366
Owners are advised to contact their authorised Indian Dealer to arrange an inspection of the affected bike.
If the bike has been incorrectly assembled with an SAE headlight, the dealer will replace the lamp with the correct ECE compliant (ADR approved) unit for free.
If consumers need assistance contacting or locating an Indian Dealer, please call 1300 721 360 or visit the Indian website.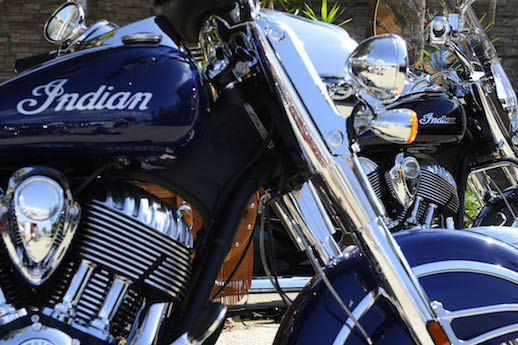 The notice follows two recalls last year over fuel leak issues with the Thunder Stroke bikes.
Recall notices are issued by the manufacturer through a voluntary industry code under the ACCC.
Despite hundreds of recalls by various automotive manufacturers, none has ever been mandatory.  All have been issued by the manufacturer.
While any recall is not good news for the manufacturer, it shows that they are largely diligent in fixing problems.
If you believe there is an endemic problem with your bike that should be recalled, contact the ACCC on 1300 302 502.
To check whether your motorcycle has been recalled, click on these sites:
• USA
• UK
• Canada