The American Honda Motor Co., Inc. has partnered with Greenger Powersports to unveil the Honda CRF-E2, an electric mini bike that's perfect for just about every young kid that's just getting started riding in the dirt. 
As CycleWorld mentions in its report, the youth segment for electric dirt bikes has very few options, "you could choose from ultra-mini street or toy bikes, or go the opposite direction, to the high-end (and high-priced) competition-focused KTM SX-E 5 or Husky EE 5."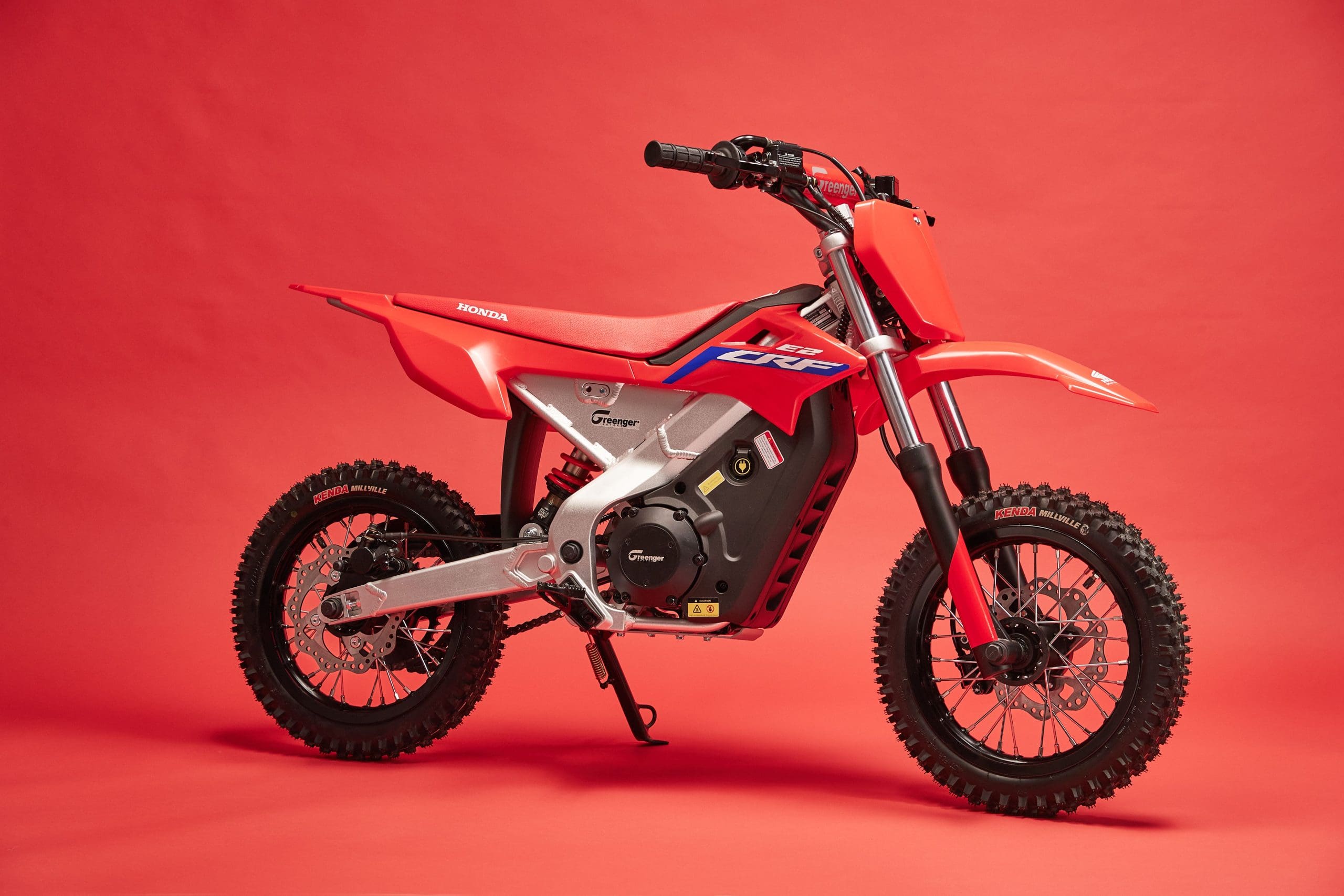 The new CRF-E2 slots itself right into the sweet spot between the two ends of the spectrum and is a perfect stepping stone for youth looking to get more serious with their riding. 
Greenger Powersports is a Southern California-based company that owns more than technical patents for batteries, motors, and controllers. Its website mentions that the CRF-E2, the first electric Honda to wear the iconic CRF badge, is the equivalent of a 50cc dirt bike. Peak output figures are a humble 3.4 hp and 18.4 lb-ft of torque, which should be sufficient on a motorcycle weighing just 106 lbs.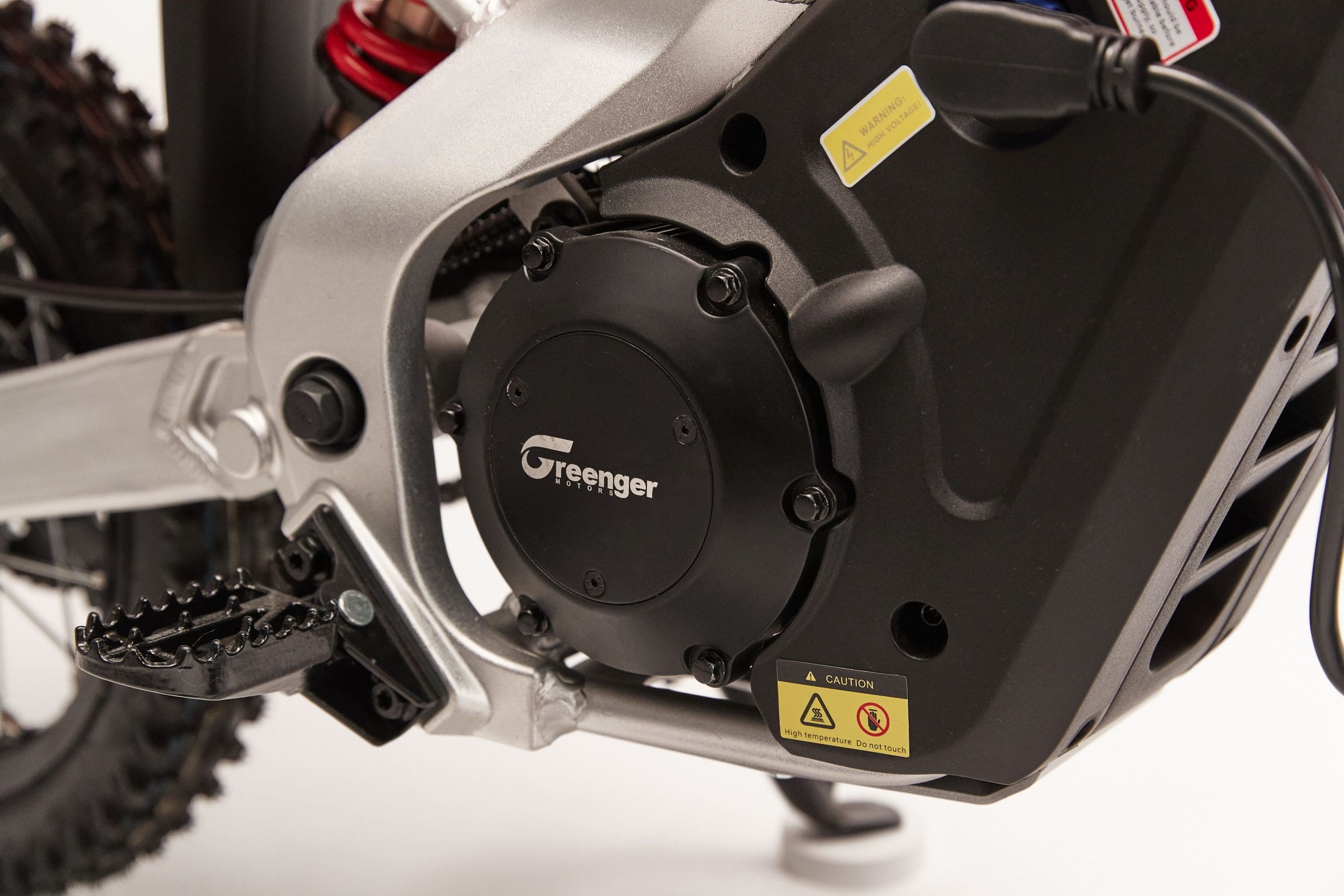 Honda has also revealed that its lithium-ion battery can keep riders going for about two hours in ideal conditions with a full charge. A full charge takes 4 hours, while the optional quick-charge system will get it done in 2.5. On the plus side, the battery is swappable, so if you buy a spare (or two), you'll probably end up tiring your kids before the bike runs out of juice.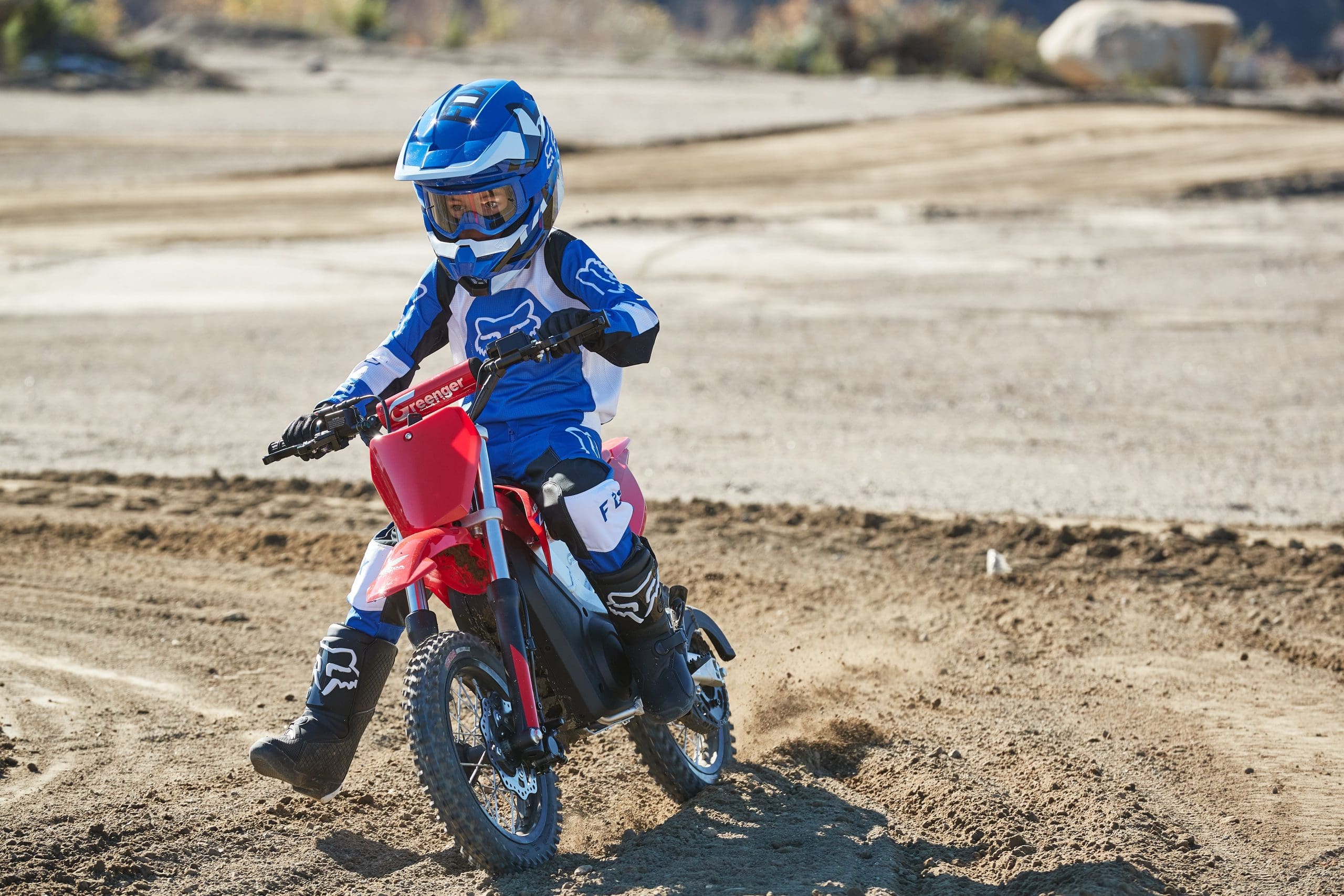 The CRF-E2 uses a twin-spar aluminum frame, tapered aluminum handlebar, hydraulic disc brakes at either end and features adjustable aluminum brake levers. The bike rides on 12-inch aluminum wheels shod with Kenda Millville knobby tires. Suspension components are impressive, with a 33mm telescopic hydraulic fork offering 3.9 inches of travel and a DNM mono-shock with adjustable preload and rebound damping providing 8.3 inches of suspension travel.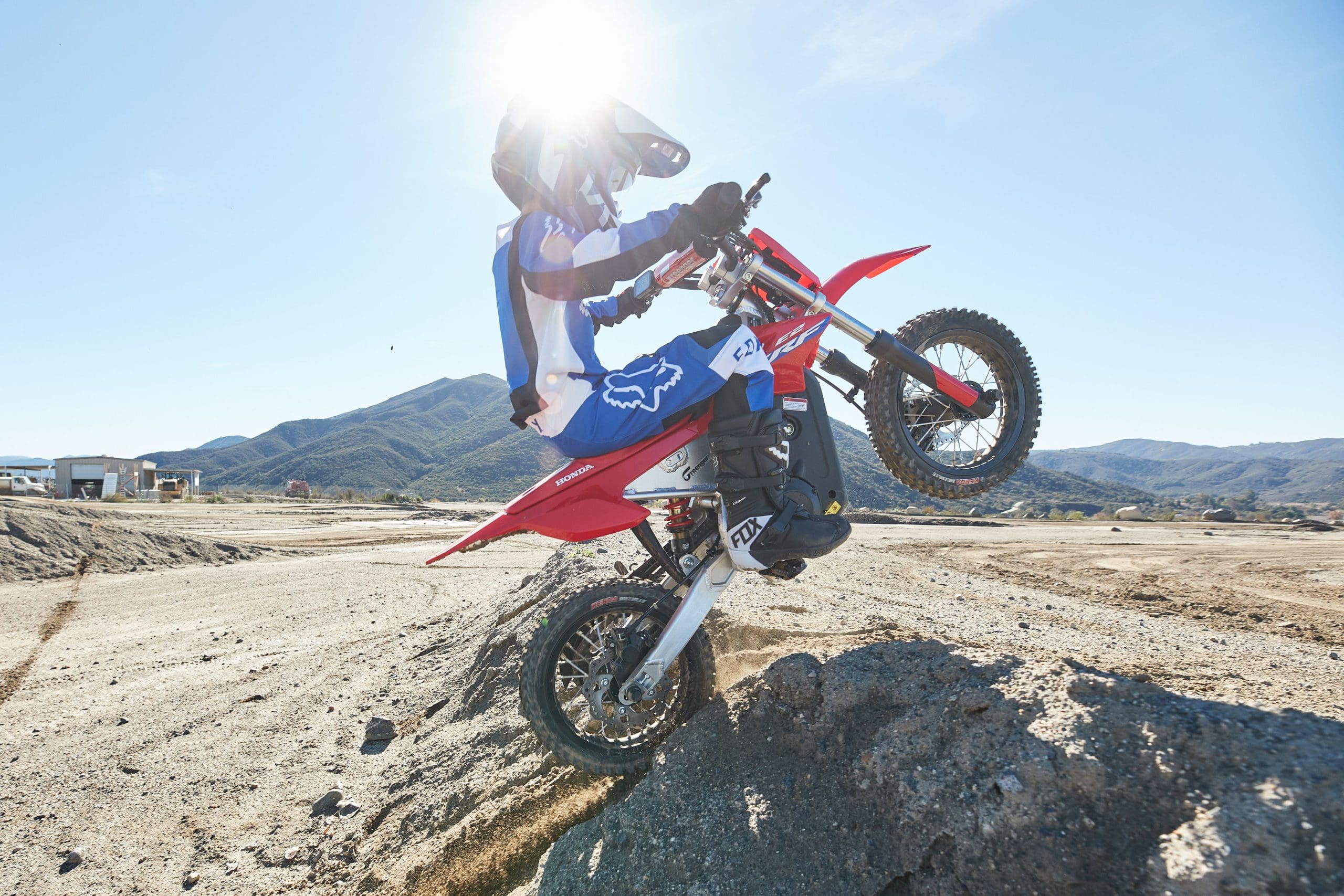 While there's no limit on experience level, the CRF-E2 can only accommodate riders weighing under 99 lbs.  
Bill Savino, American Honda Senior Manager of Customer Engagement, said, "One of Honda's mission statements is 'ensuring the joys for the next generation,' and the CRF-E2 clearly aligns with that objective. We look forward to working together with Greenger to grow motorcycling well into the future."
The Honda CRF-E2 is priced at $2,950 and available exclusively through American Honda Powersports Dealers.