Today, Honda's newest announcement to accompany the morning toast included 12 models across at least five categories – and naturally, the machine to lead the charge would be the latest offering of the brand's CBR1000RR-R Fireblade SP. 
Let's get into it. 
The lineup includes the following machines – we'll give a basic breakdown for each beastie once you've give the list a gander:
"In addition, a pair of upgraded Montesa Cota trials machines – the choice of FIM Trials World Champion Toni Bou – are offered to U.S. customers for the new model year," states the press release from Big Red himself.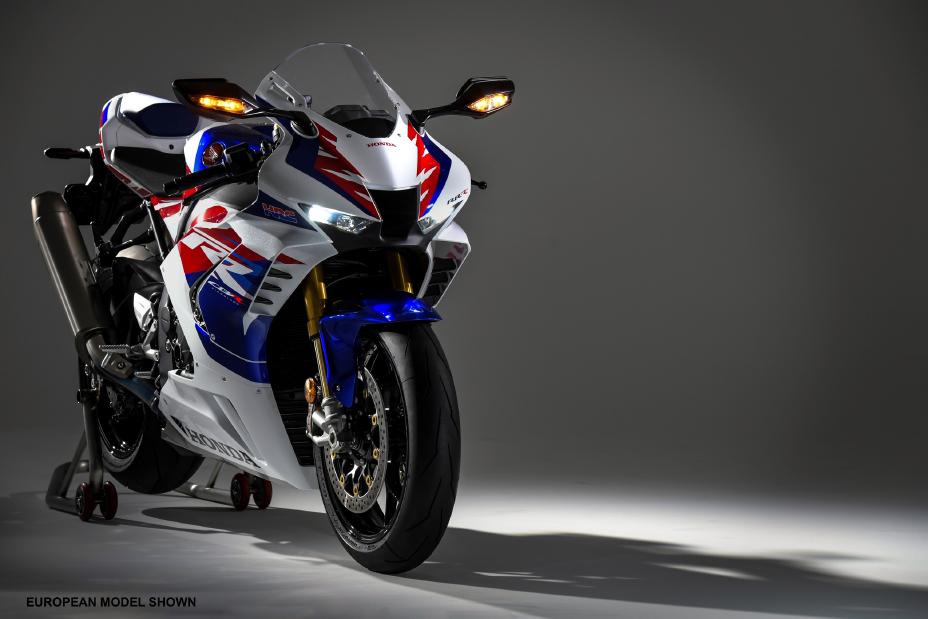 This particular model was refreshed in commemoration of Honda's 30th Anniversary. According to the report, the iconic inline four-cylinder heart now has a focus on mid-corner acceleration, with "the intake ports, airbox, airbox funnels and exhaust mid-section are all revised to deliver extra midrange power."
Honda's also gone up three teeth in the final-drive sprocket for better yoink, with the cherry on top being the upgraded quick-shifter performance to accompany a better throttle feel, better rear tire traction, and optimized Honda Selectable Torque Control (HSTC). 
The whole package is available in a beautiful pearl white. 
Pricing: $28,900 (MSRP)
Availability: July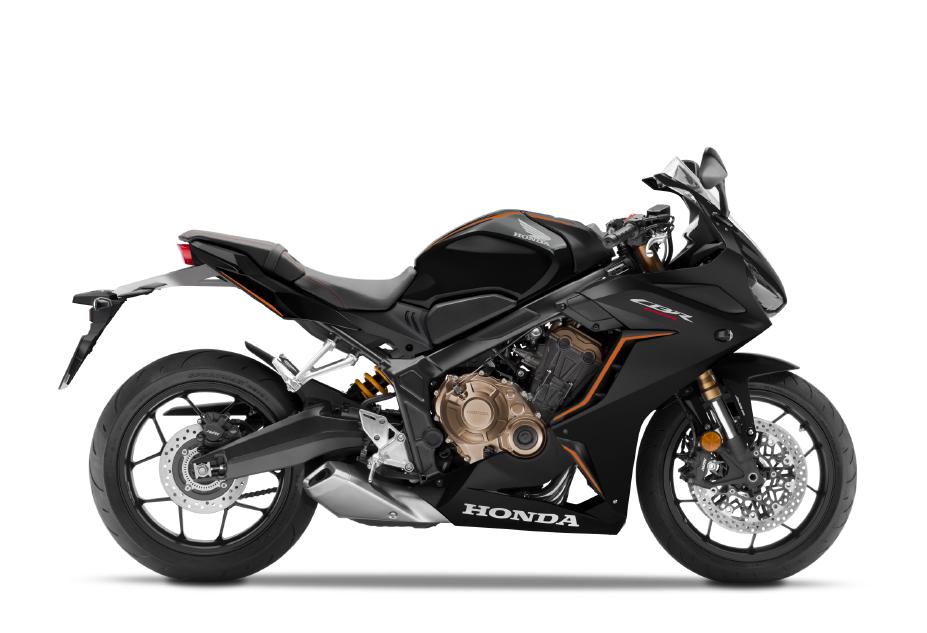 This supersport-inspired street bike is designed with a high-quality Showa Separate Function Big Piston fork, as well as a purported "excellent emissions performance." 
Chassis has been better tuned, and there's really not much else to say apart from the fact that riding this thing is a little too fun in the high revs…all the better to accompany that Matte Black Metallic color scheme, we say.
Pricing: $9,799 (MSRP)
Availability: August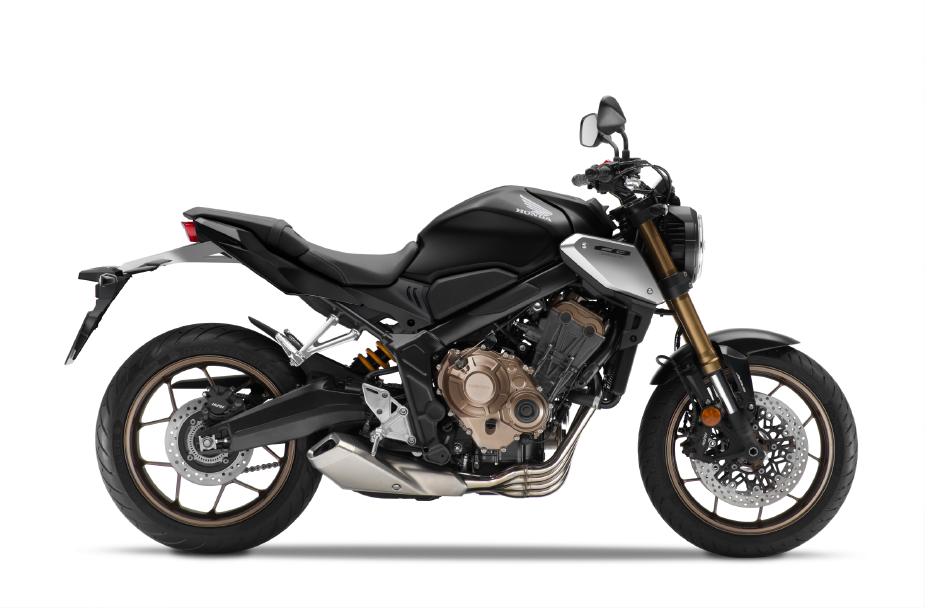 Honda's iconic CB moniker, condensed into a Neo Sports Café design theme, a Showa Separate Function Big Piston fork, excellent emissions performance – and did we mention it's comfy on the caboose?
Expect this year to show off the Matte Black Metallic color scheme.
Pricing: $9,299 (MSRP)
Availability: September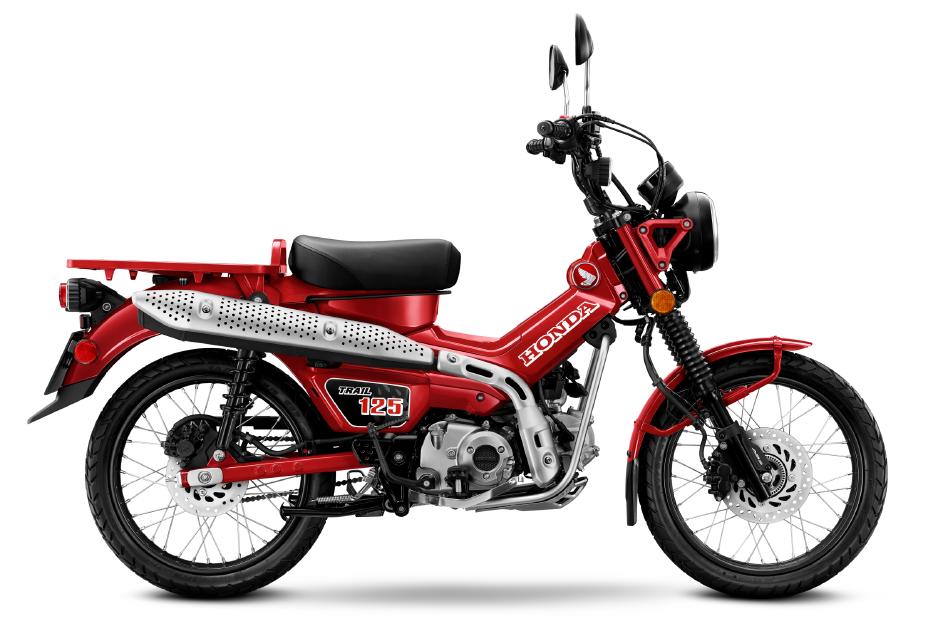 There's no one that does the miniMOTO category better than Honda. Apart from the Grom's undeniable first-place podium, there's a second that's got similar shares in the popularity count. 
For this year, the Trail 125 has a purported list of 'rugged upgrades' to accompany the stylish 'Hunter Cub' aesthetic. 
The Trail 125 comes in the option of 'Glowing Red' for this year. 
Pricing: $3,999 (MSRP)
Availability: April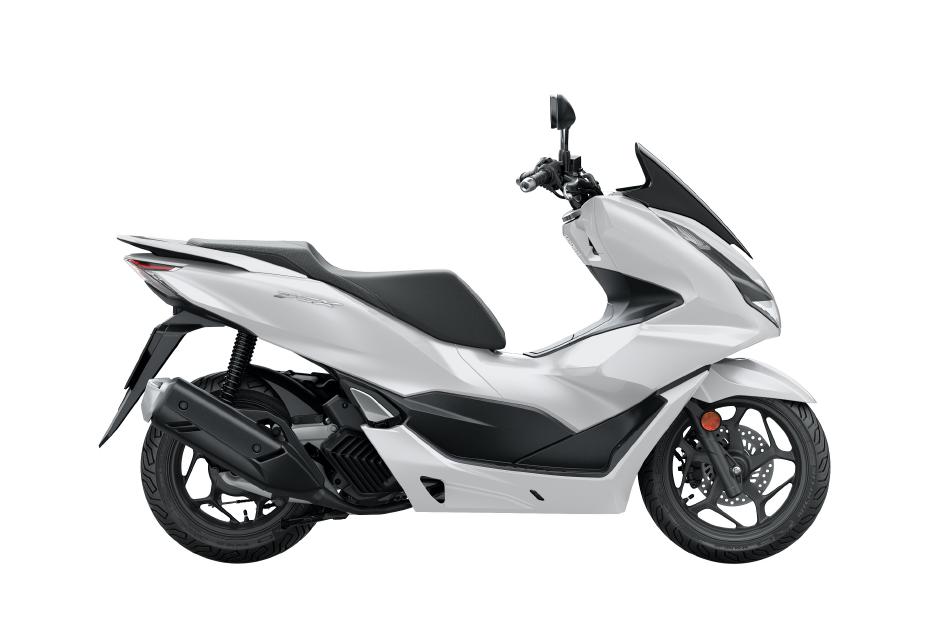 Listed as "the ultimate tool for tackling urban environments in style," the PCX continues to slay the game with its freeway-capable engine, good fuel economy and great handling.  A simple ride all-around (the better to cater to a wider range of riders), the PCX comes in Peal White for this year. 
Pricing (sans ABS): $3,899 (MSRP)
Pricing (with ABS): $4,099 (MSRP)
Availability: April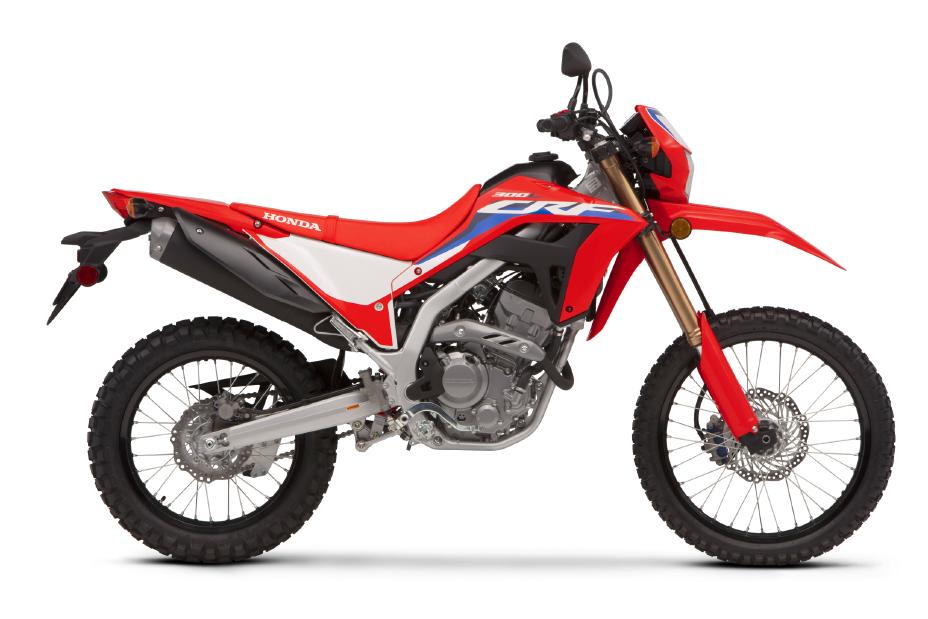 Naturally we couldn't go too far down the line without giving 'the motorcycle industry's top-selling dual-sport' offering a wee bit of coverage. 
The CRF300L shows off the usual reliable set of specs for performance (excellent both on and off-road), and weight (low), while continuing to tote the 'reliable' and 'bang-for-buck' descriptives. 
Expect this year to come in Honda's lickable red color scheme, with the choice of purchasing with or without ABS.  
Pricing (sans ABS): $5,349 (MSRP)
Pricing (sans ABS): $5,649 (MSRP)
Availability: April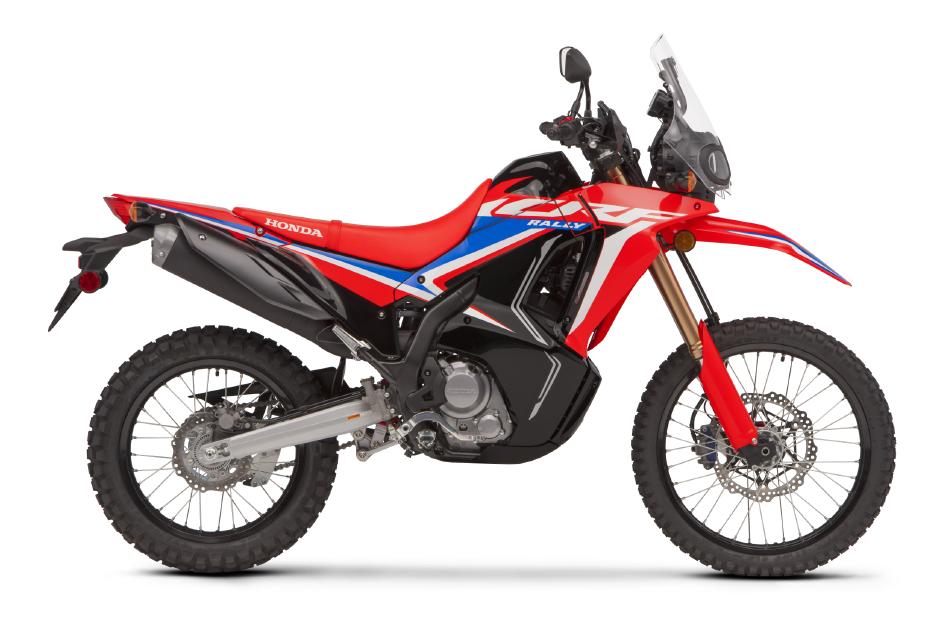 Honda's top dual-sport, but with the addition of hand guards, a bigger gas tank and a frame-mounted wind screen. 
That doesn't stop this model from gathering inspo from the Dakar Rally while still boasting excellent figures as a top commuter in Honda's lineup. 
The CRF300L Rally comes in the obligatory Red – not too much, not too little – just right. 
Pricing (sans ABS): $6,099 (MSRP)
Pricing (with ABS): $6,399 (MSRP)
Availability: April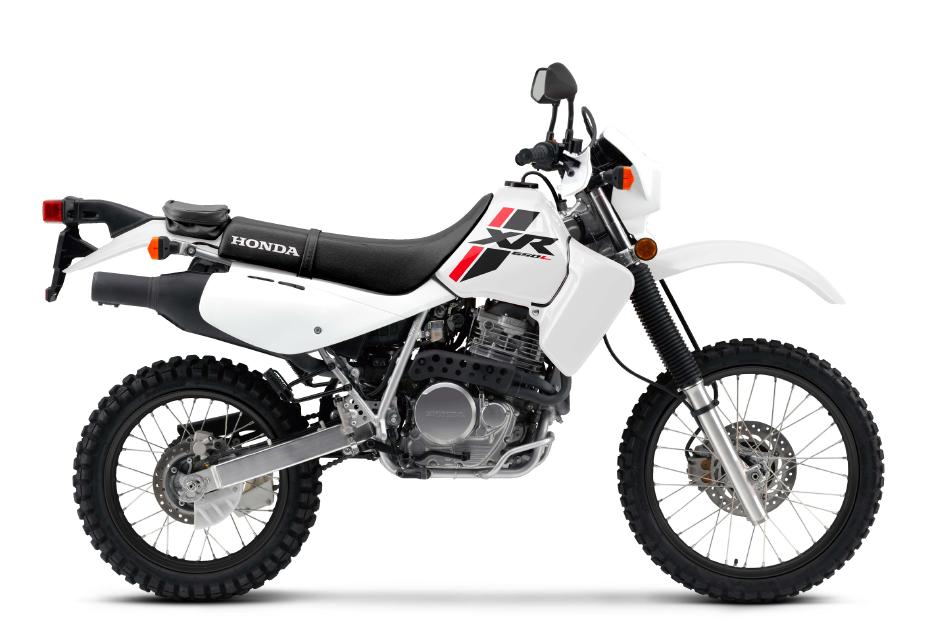 If there was ever a machine to win a prize for being adaptable, it's the XR650L – and no wonder.  With easy access whether trail-bound or commuting about an urban environment, this particular unit does the job and remains a pleasant ride regardless of the topography. 
Tie the whole kit and caboodle up with the "proud Baja heritage" that keeps fans coming back for more, and you've got a machine that won't be losing its place in Honda's lineup anytime soon. 
The XR650L has received a styling facelift for 2022 and now comes in a very nice white colour scheme. 
Pricing: $6,999 (MSRP)
Availability: April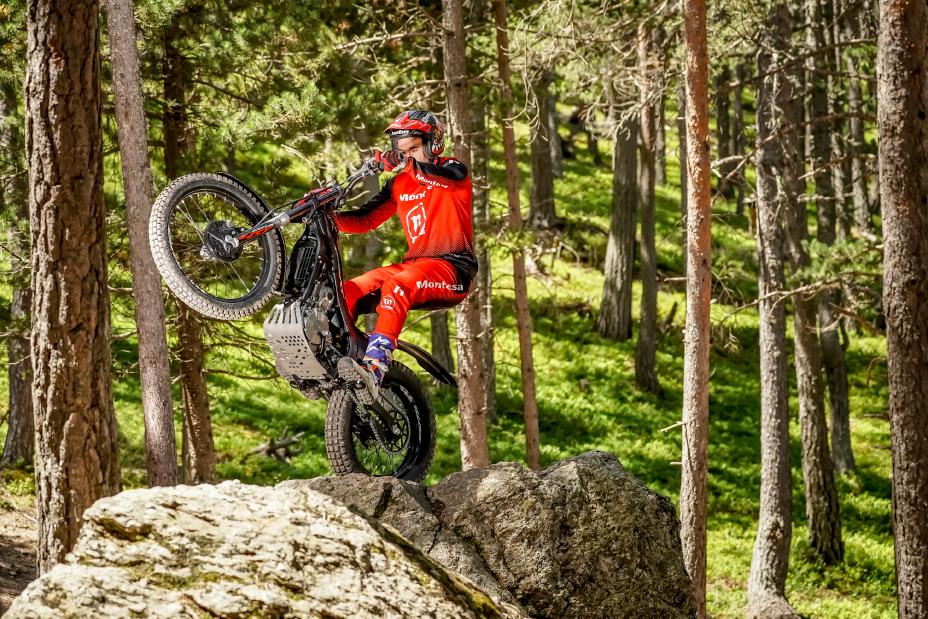 2022 MONTESA COTA 4RT260R 
Described as "the latest evolution of Montesa's versatile 259cc platform," the Cota 4RT260R model now carries the 'R'-ace-ready moniker – translating to Showa suspension components, as well as a larger aluminum muffler that delivers increased horsepower across the rev range. The 4RT260R also gets new graphics and a striking black color scheme for this year.
Pricing: $9,199 (MSRP)
Availability: May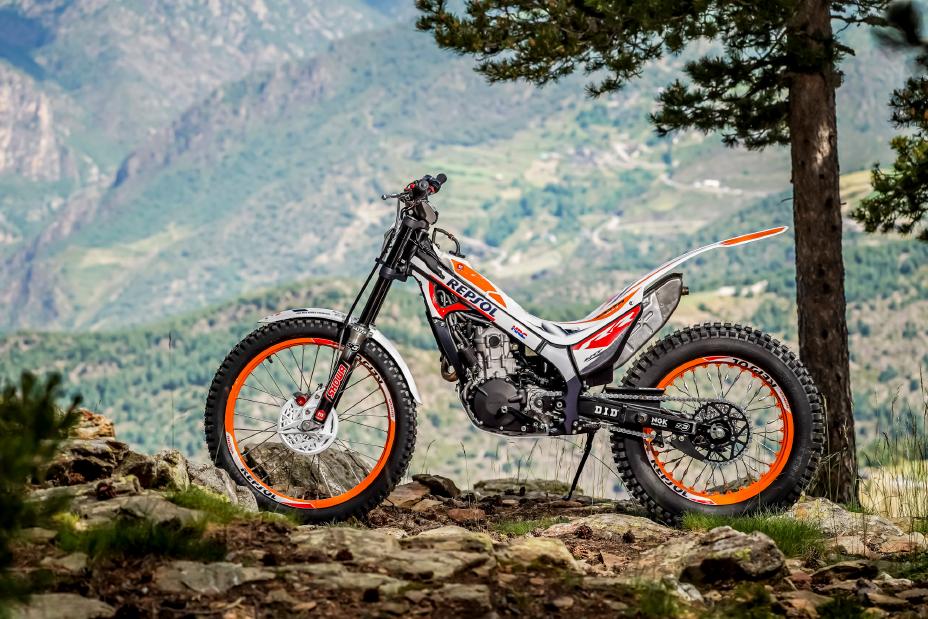 2022 MONTESA COTA 4RT301RR 'RACE REPLICA' 
Montesa's most competition-focused model, the 4RT301RR Race Replica runs a 298 cc four-stroke thumper complemented by Showa suspension and white livery (repsol-inspired). 
"Intended for competition use only."
Pricing: $11,799 (MSRP)
Availability: May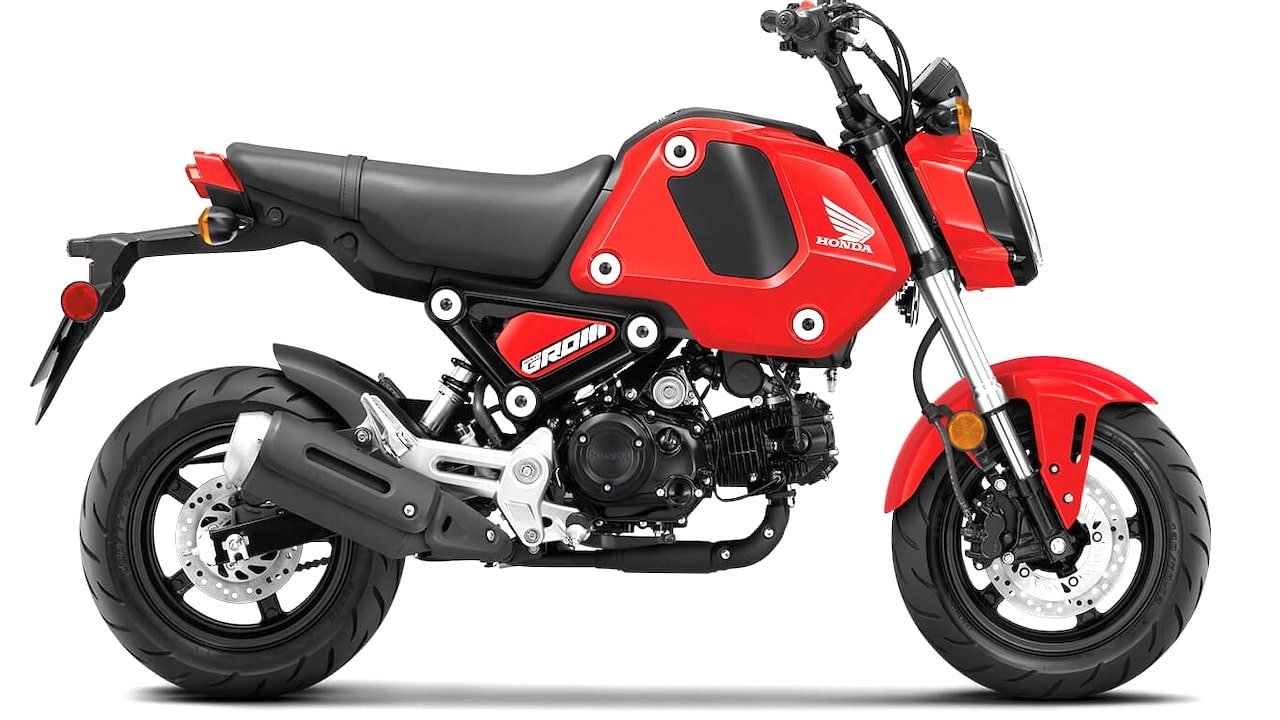 All hail the top dog of the motorcycle industry's miniMOTO world!
For 2023, Honda has kept the Grom's addicting aesthetic, punchy power and modular styling, with the unit coming in a range of colours for 2023: Matte Black Metallic, Cherry Red, and a nice retro Force Silver Metallic. 
If you're wanting ABS for this model, expect to be more limited to the basic but beautiful Pearl White.
Pricing (sans ABS): $3,499 (MSRP)
Pricing (with ABS): $3,799 (MSRP)
Availability: April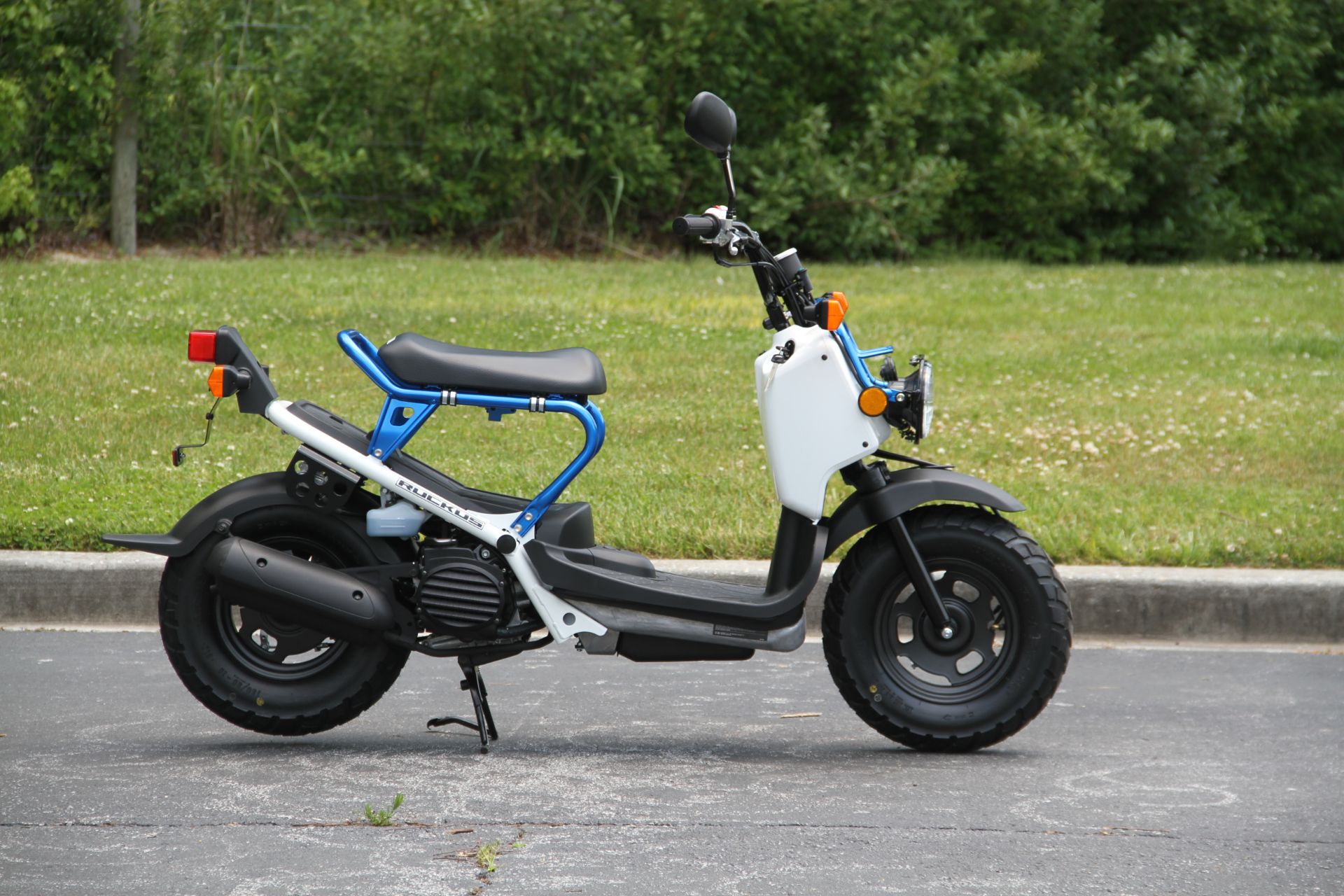 2023 Ruckus
Meet the Ruckus® – the model single-handedly responsible for an entire scooter-customization subculture. 
Industrial design meets practicality in Honda's usual top three perks (reliability and fuel efficiency without breaking the bank), with the Ruckus being the perfect option for affordable, around-town transportation.
2023's offering comes in a White/Metallic Blue color scheme, or a Metallic Blue/Tan offering.
Pricing: $2,899 (MSRP)
Availability: April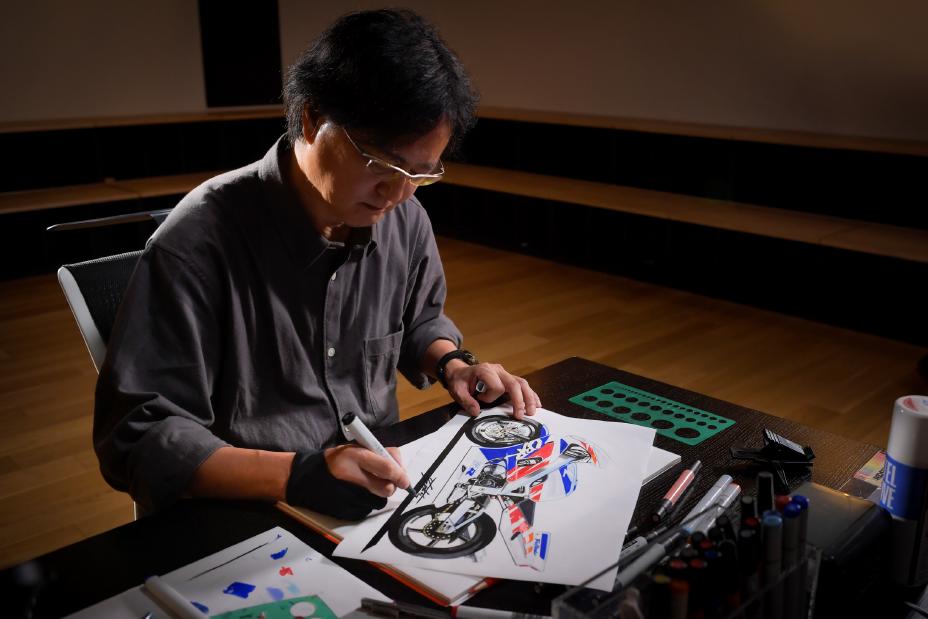 "We recognize that motorcycling comes in many forms, a fact that is reflected in today's announcement," says Honda America's Manager of Sports & Experiential, Brandon Wilson. 
"The models included are each unique, but they share a commitment to delivering the enjoyment of two-wheel recreation. We're proud of the disparate nature of the motorcycling community, and we're happy to serve all of its members in 2022 and beyond."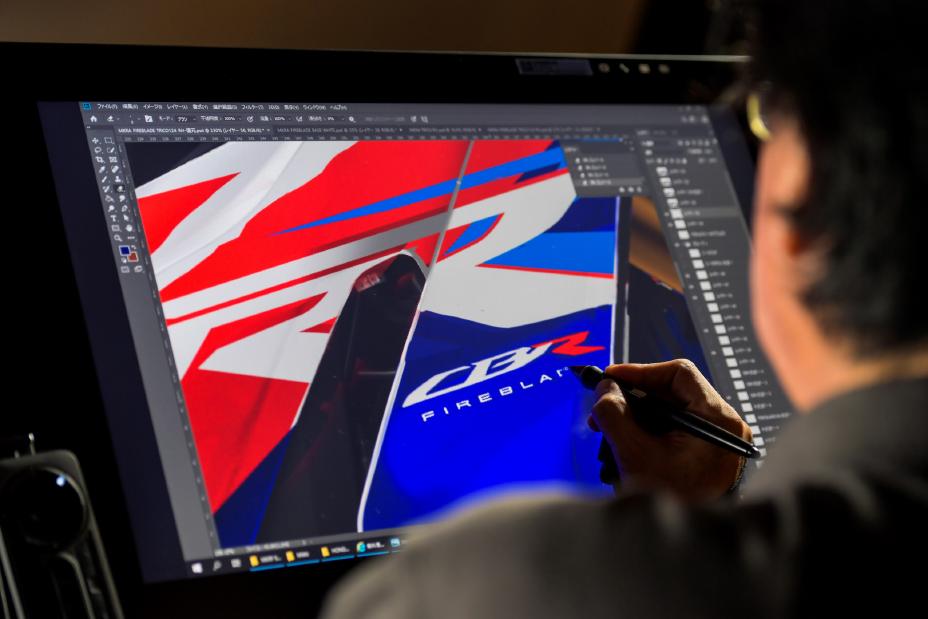 For other topics like this, be sure to subscribe to our newsletter where our main man Cameron Martel curates the best of the latest and hand-delivers it to your inbox. 
Drop a comment letting us know what you think, and as always – stay safe on the twisties.