The country music capital of Australia has gone Hog wild as thousands of Harleys thunder into Tamworth for the 24th annual HOG Rally.
Dubbed the Iron Horse Muster, the event has already set a pre-registration record of 2070 with 700 walk-in registrations this afternoon and more expected over the weekend.
New Harley-Davidson Australia and New Zealand customer experience manager Gaz Luxmoore, who looks after 50 HOG Chapters in the two countries, says it could be the biggest HOG-members-only rally yet, beaten only by the open 100th and 110th anniversary rallies.
"Not only is it likely to set a record, but it will be a unique event with a combination of real and iron horses in the Iron Horse Muster and starringthe new Street 500," he says.
The unique nature of the event will be the meeting of the iron horses and the real-live horses in a rodeo on Saturday at the impressive Australian Equine and Livestock Events Centre which is the central location for the rally.
MotorbikeWriter rode up from Sydney today aboard a Road Glide Special with five other members of the motorcycle press to enjoy the experience and expectation of riding to a HOG Rally.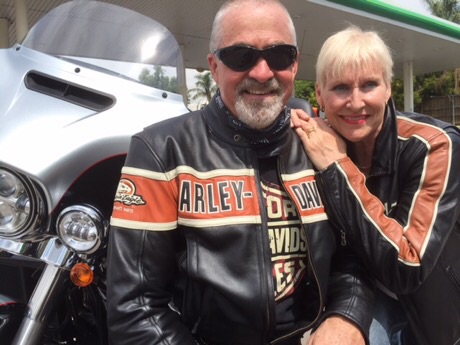 We certainly experienced all four seasons with cold and drizzly conditions in Sydney, bright sunshine around Cessnock, a brief and heavy shower at Scone and then warm, sultry conditions here in Tamworth.
It's our seventh HOG Rally and this is already looking like being the best with Harleys thundering by every 10 seconds outside our Golden Guitar Motor Inn window.
There is nothing better than closing in on a rally and seeing the bikes dominating the roads and the camaraderie of riders waving as you pass.
Even though he is only five months into his new position, Gaz is no stranger to HOG having been a member for about a decade, founding regional director of HOG Queensland for two years and founding member of the Gasoline Alley HOG Chapter.
He says the complexion of HOG is set for a transformation in the next few years as more young riders and women join the ranks as they buy the very popular learner-approved Street 500.
"HOG Chapters will have to become inclusive, not exclusive," he says.
"HOG needs to include these new riders and make them feel accepted.
"They have different values, different interests and want to ride differently."
While future HOG Rallies may have a bit more youthful verve, this rally certainly won;t be without plenty of energy.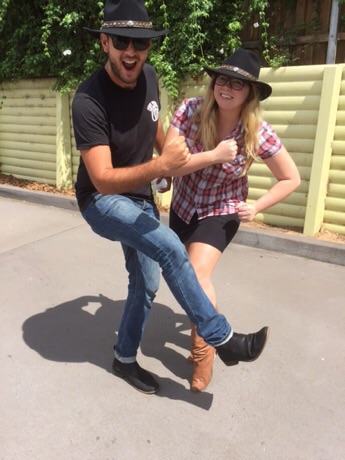 The equine centre will rock to the sounds of The Screamin' Eagles on opening night tomorrow with the rodeo and Country Spectacular featuring livestock as well as motorcycles on Saturday afternoon.
Other festivities include plenty of live music, bike games, a bike show and tattoo competition.
And don't forget the Street 500 which will be the feature bike of the Jump Start facility where people who've never held a bike licence can let the clutch out on a Harley in safety.
Stay tuned for more reports from the rally over the next few days.