How would you like your helmet to tell you how fast you're going, where you are going and what your bike is up to while giving you eyes in the back of your head?
That's just some of the capabilities in the new head-up display accessory from British company, Bikesystems.
In 2011, they began developing their HUD system and in January 2014, the Bikehud Classic ($597.60) became the world's only off-the-shelf Head-Up Display unit for motorcycle helmets.
Now they are raising money with a Kickstart campaign to develop their second-generation Bikehud Adventure models that are lighter, smaller and more advanced.
The Bikehud system is a 25mm transparent screen that sits just inside the helmet visor off to the side of your left eye. Users say it doesn't interfere with your field of vision, but is focussed in such a way that you don't have to look away from the road to see the information projected on the screen.
The screen can also be stuck on the inside of a visor with optical glue, but that would mean you would always require the visor to be closed.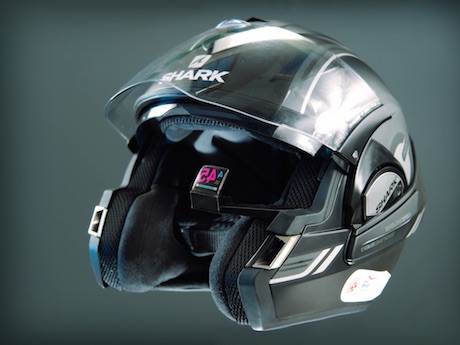 The Bikehud Adventure has faster display for clearer vision that shows speed, GPS navigation, safety cameras, and interfaces with your smart phone to play music and show you who is calling.
Bikehud Adventure Plus adds a Bikehub handlebar-mounted keypad that shows you what your bike is doing, including gear selected, engine revs and indicators. It almost voids the need to ever look at your instruments.
The Bikehud Adventure Vision adds cameras that give you eyes in the back of your head, eliminating blind spots. The rear and forward-facing cameras mounted on the bike are powered by the Bikehub controller so you don't have to worry about charging separate batteries.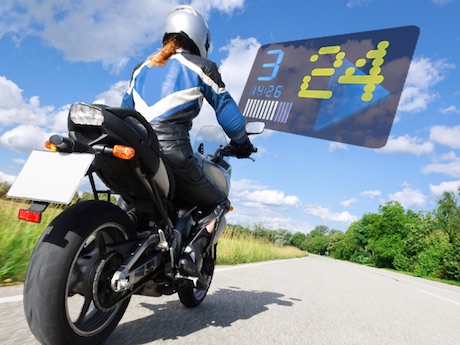 The displays can be tailored for the rider's use and easily adjusted so that the main items are prioritised according to conditions such as commuter traffic or highway riding.
It can also be tailored for racing or track days with displays showing lap times, pit instructions and marshal flags.
Since the lightweight 100g unit (including battery) is fitted inside the helmet, it shouldn't bother police in NSW and Victoria who are currently targeting riders with cameras stuck on the outside of their helmets.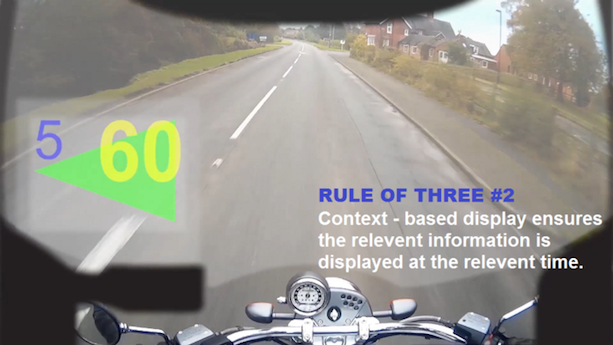 The Kickstarter funding program requires total pledges of £120,000 ($218,000) by December 19 to go ahead. Given that the Skully HUD display helmet has become the world's fastest Kickstarter fund raiser, this shouldn't have too much trouble getting off the ground.
While the current Bikehud Classic costs $597.60, the Skully helmet with integrated HUD costs from $US1499.