Harley-Davidson might extend their 107-cube Milwaukee Eight engines to some members of its Dyna and Softail range in the next couple of months.
That is purely speculation on our behalf, but it is based on history and mechanics.
History
Harley releases its next year's models in September, but they also release two or three updated models in February or March.
Last year, one of those was the Dyna Low Rider S with the CVO 110 engine like the Softail Fat Boy S and Slim S.
Those S models continue and we don't expect any more to get the 110 Screamin' Eagle engine.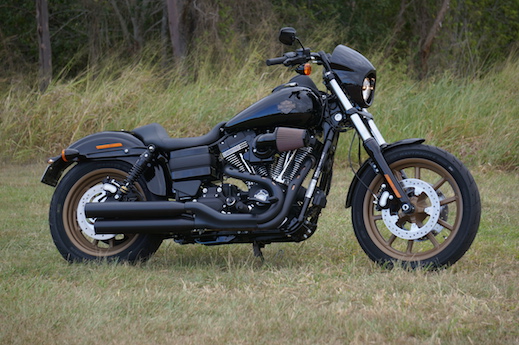 Mechanics
However, the 107-cube Milwaukee Eight engine from the Touring range could easily make its way into the Dyna range as they are both rubber-mounted.
It doesn't stop them being introduced into the Softail, but it would be an easier fit in the Dynas.
In fact, the new Milwaukee Eight has a single internal counterbalancer that cancels out 75% of primary vibration, so it eliminates the need for A- and B-design bottom ends as in the Twin Cam motor.
That means it is an even easier fit in the frame-mounted Softails.
Who knows, they might even release some new "S" models with the CVO 114-cube Screamin' Eagle Milwaukee Eight!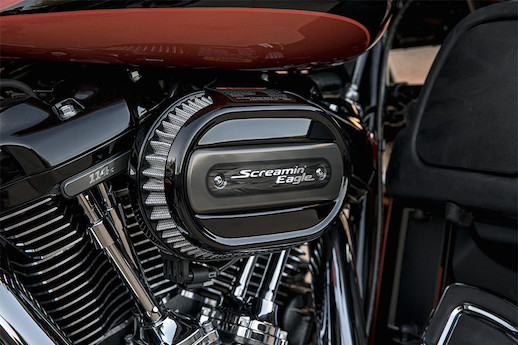 Official comment
We asked Harley-Davidson Australia marketing director Adam Wright for official comment on our speculation.
"Unfortunately I'm unable to make comment on any future model releases at this time," he says. 
We might be totally wrong and the M8 won't make it to any new models until September or even 2018 … but we certainly hope we're right!
Milwaukee Eight
The engine is named Milwaukee-Eight because of where it's made and the number of valves in the twin cylinders. In Australia, it's already being called the M8 or "mate".
It's the ninth in the lineage of the company's iconic Big Twin engines and comes in air-cooled and water-cooled variants. Only bikes with lower fairings can accommodate the water-cooled variant.