Harley riders seem to be the most passionate about their bikes, according to the recent global MotorbikeWriter online survey.
They are the most content with 73.53% of the Harley owning respondents to our comprehensive survey saying they are satisfied or very satisfied with their bike.
The result reflects those of recent Australian and American polls. Australian customer satisfaction research and ratings business Canstar Blue surveyed 700 riders and found Harley had the most satisfied customers, ahead of BMW, Ducati, Honda and Triumph.
Meanwhile, American consumer advocacy magazine Consumer Reports found Victory and Harley riders the most satisfied.
However, the global MBW survey also found Harley riders can be quite vocal if their bike is not quite up to scratch with 10.29% registering their dissatisfaction, second only to 12.94% of Triumph owners.
Perhaps the expectation levels of their purchases are much higher and they register dissatisfaction if the bike is not 100% to their satisfaction.
The most overall gratified crew seems to be Kawasaki riders with the second highest satisfaction level and by far the least dissatisfaction.
SATISFIED CUSTOMERS: Harley 73.53%, Kawasaki 67.14%, BMW 66.34%, Yamaha 62.12%, Honda 60.80% and Suzuki 58.89%
DISSATISFIED CUSTOMERS: Triumph 12.94%, Harley 10.29%, BMW 9.90%, Yamaha 9.09%, Honda 6.40%, Suzuki 5.56% and Kawasaki 1.43%.
WHAT DO WE RIDE?
The most popular bike among our respondents is understandably market leader Honda with 17.3%, followed by BMW 14%, Suzuki 12%, Triumph 11.7%, Kawasaki 9.7%, Harley-Davidson 9.4%, Yamaha 9.1%, Ducati 3.2%, KTM 2.2%, Victory 1.4%, Moto Guzzi 1.2%, Aprilia 1.1%, Indian 0.7% and MV Agusta 0.4% and others 6.2%.
One in five MBW readers owns a cruiser, followed by naked bikes at 18%, adventure bikes 17.3%, sports bikes 16.5% and touring 15.9%. Scooter riders, learners and historic bike riders are about 2-3% each.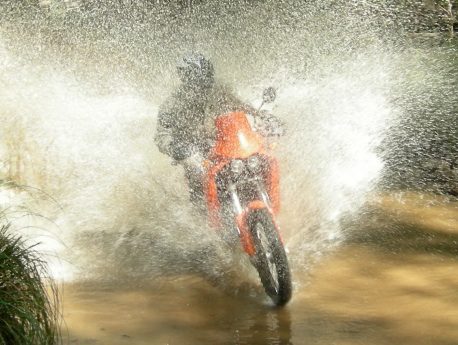 RIDING
MBW readers are also a very prolific bunch of riders.
Most are recreational riders with 59% taking a weekly run, 15.8% riding daily, and 15.5% getting out for a cruise or dash twice a month.
Daily commuters make up 39.8% of respondents, while 17.1% commute once a week, 4.8% commute twice a month and 3.7% monthly.
We also love to take our bikes on holidays with 42.5% taking a riding vacation a few times a year, 16.4% getting away once a quarter and 10.3% once a month.
When travelling, an overwhelming majority of 91% enjoy the scenery, 69.6% like challenging roads and 51.5% enjoy a good cafe or restaurant. The rest are fairly evenly spread with about a third seeking out an interesting museum, a place of interest, hotels/bars, rallies/events or motorsports.
ISSUES
The most important issue affecting riders is road safety with 77.4% rating it highest, followed closely by road quality at 71.8%.  About one in three is concerned about policing, speed limits and helmet laws, while one in four is concerned about the growing tide of anti-association or so-called "anti-bikie laws" in various states.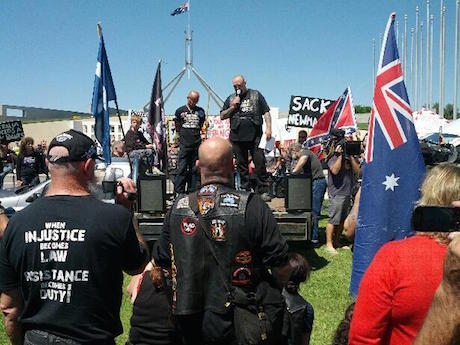 INTERESTS
MBW survey respondents are most interested in riding and biker lifestyle (90.8%), gear 81%, bike reviews 74.3%, motorbike travel 69.8%, road safety 65.5%, news 64.4%, government and the law 53.7%, policing and law enforcement 51.3%, buying/selling 29.8% and other 6.5%.
WHO ARE WE?
Of the 739 respondents, 89.1% are male and 10.9% female.
While 58.1% own one bike, one in five owns two bikes and a lucky one in five owns three bikes or more.
Just over half of the respondents (53%) are aged 35-54, 24.7% aged 55-64, 12.1% 25.34, 6.1% aged over 65 and the rest aged under 24.
One in four earns $50,000 to $74,999, 18.1% earn $75,000 to $99,999, 11.7% earn $35,000 to $49,999, 9.3% earn $100,000 to $124,999, 8.6% earn more than $150,000, 7.9% $25,000-$34,999, 3.9% $125,000-$149,999 and 15.3% earn less than $25,000.