While Japanese motorcycles are the most reliable, Victory and Harley owners are the most satisfied and happy with their bikes, according to American consumer advocacy magazine Consumer Reports.
Australian consumer advocacy magazine Choice does not have any consumer reports on motorcycles or their reliability. A spokesperson says it isn't cost effective to test motorcycles. However, we can use this 2015 American study as a guide.
The annual USA consumer survey of the top 10 brands found similar results to last year with the Japanese marques leading the reliability stakes. Yamaha recorded the lowest failure rate for four-year-old motorcycles with 11%, followed by Suzuki and Honda (12%) and Kawasaki (15%).
American brands Victory (17%) and Harley-­Davidson (26%) were midpack, and Triumph (29%), Ducati (33%), BMW (40%), and Can-Am (42%) were the more trouble-prone brands.
Because I'm happy
However, it was a different story in the owner satisfaction or happiness stakes with a whopping 80% of Victory owners saying they would definitely buy the same bike if they were to do it all over again. Harley-­Davidson owners were also quite satisfied with 72% happy to buy another Hog, followed by Honda (70%) and all other brands well below 70%.
Consumer Reports surveyed their subscribers who reported on more than 12,300 motorcycles from model years 2008 to 2014.
Comfort ratings
It found that comfort was the most important attribute for high satisfaction scores. Among the 10 brands surveyed, only Victory earned the highest rating for comfort. It also received a top mark in almost every category.
Meanwhile Ducati, Kawasaki, Suzuki, and Triumph had the lowest mark for comfort.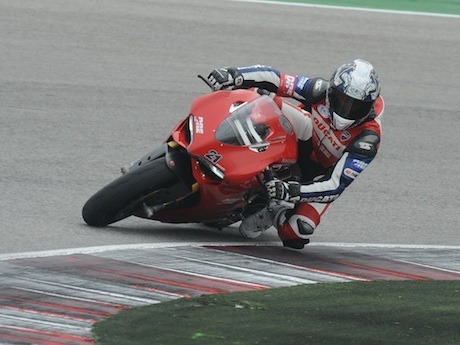 There were closer scores for other satisfaction categories such as acceleration, fun, and styling.
However, in the ratings for handling, the three-wheeler Can-Am Spyder received a lower satisfaction rating than every other brand.
Cost of repairs
When it comes to repairs, cruisers are the most reliable category with a 15% failure rate by the fourth year of ownership. They were followed by dual-sport/adventure, standard, touring, sport touring, and sport bikes ranging up to 23% failure rate.
But none was statistically more failure-­prone than the others.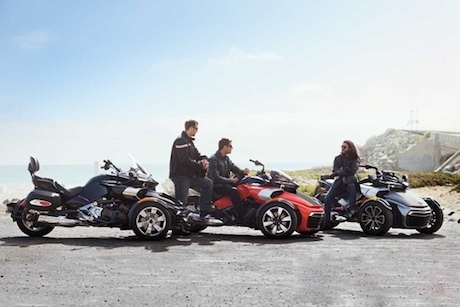 Trikes scored significantly greater risk of repairs, especially those with two front and one rear wheel such as the Can-Am Spyder, which was almost twice as likely to experience a problem as most other types of motorcycles.
Among those bikes needing repair, 45% incurred no expense, suggesting that many riders are performing the work themselves or having the bikes repaired under the original manufacturer's warranty.
Of those that did incur out-of-pocket expenses, the average motorcycle repair bill was $342, with the cost being heavily dependent on brand and type.
Despite a lack of data, Consumer Reports says the median repair costs ranged from $269 for Kawasaki to $455 for BMW. Dual-sport/adventure bikes and cruisers were less expensive to repair, costing $313 and $322 on average, and sport touring models were pricier at $383.
Things that go wrong
Repaired parts           Percent of repaired motorcycles
Electrical system              24%
Accessories                       19%
Brakes                                18%
Fuel system                       13%
Clutch                                   8%
Body panels                        6%
Drive system                       6%
Valve train                           5%
Front suspension               5%
Cooling system                   4%
Piston                                   4%
Transmission                      4%