Gold Coast rider Greg Kelly, 61, was diagnosed with dementia in February but is now fighting back with Kell's Ride on a Harley-Davidson Ultra Limited across Australia, New Zealand and the USA to raise awareness.
"Dementia is the second-biggest killer in Australia and is predicted to be the biggest killer in just five years," Greg says.
"It's not a mental illness; it's a physical brain disease that eats away your brain."
Kell's Ride
So he and his wife, Janet, have organised an awareness ride to alert people to the symptoms so they can start treatment early and prolong their quality of life.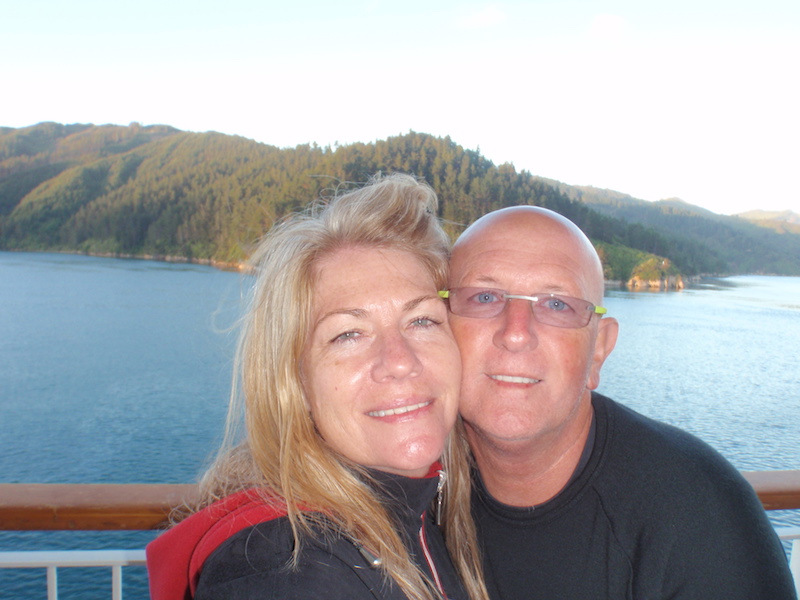 The average lifespan of a dementia patient is six to eight years, but Greg hopes to extend that through a special diet, brain exercises, staying fit and riding.
"My brain works differently when l'm riding to when I'm driving," he says.
"It's like I'm using a different part of my brain.
"We motorcyclists talk about having a sixth sense, so my sixth sense must be fine-tuned because when I'm on the bike I am more relaxed and more aware."
The V-Rod Muscle owner and HOG member has been presented by Harley-Davidson Australia with a 2017 Milwaukee Eight Ultra Ltd for his awareness ride.
It starts at Morgan & Wacker Harley-Davidson on the Gold Coast on Saturday with a breakfast at 7.30am before heading off at 9am. Riders can tag along with Greg and Janet on the first leg of their journey to Coffs Harbour.
"I've been riding the Ultra for five weeks now to get used to it and it's awesome," he says.
"The Ultra Ltd is the ultra touring bike. I can do 400-500km a day with no worries and there are a lot of parts on the trip where I will be doing 900-1000km days, so I'll need it."
The awareness ride heads down the east coast to Melbourne, across the bottom through Adelaide to Perth, then back to Adelaide, north through the middle to Darwin, then through Mt Isa and back down the Queensland coast to home again on October 23.
You can follow Greg's trip on his Facebook page and meet him at Harley-Davidson dealerships along the route and hear the message while enjoying a free barbecue. Riders can also tag along on parts of the journey. (Check out the itinerary at the end of this article.)
Greg and Janet have been supported by a range of other sponsors including Alzheimer's Australia and organised a GoFundMe page to raise funds to pay for the Australian ride and awareness rides in New Zealand in January and February and the USA from April to September.
So far they have raised almost $18,000 but need about $40,000 to complete their three-leg journey.
A life of riding
Greg has been riding for about 50 years.
"I was riding illegally with an L plate on my bike when I was 13," he says.
"I was a Newcastle boy, born and bred, and when I was young the coppers knew me extremely well!
"My first bike was a Suzuki with auto clutch like a postie bike, but when you're only a little fella it used to hoot through the bush. I used to do things on that that you weren't technically supposed to do.
"I've owned 26 bikes over the years. I've had something from every breed over that period of time."
Dementia diagnosis
Greg had been a high-flying finance industry executive when he was misdiagnosed with depression.
"I was losing the ability to plan my work and plan my day," he says. "It was causing me a lot of distress.
"I knew there was a problem when I couldn't work out how much change I was going to get when I got a cup of coffee."
He was finally diagnosed in February with fronto temporal dementia (FTD) at the Sydney University Brain and Mind Centre.
The condition involves the loss of neurones in the brain and can have a significant impact on behaviour, emotions, communication and memory.
"People are being misdiagnosed every day with depression instead of a form of dementia," Greg says.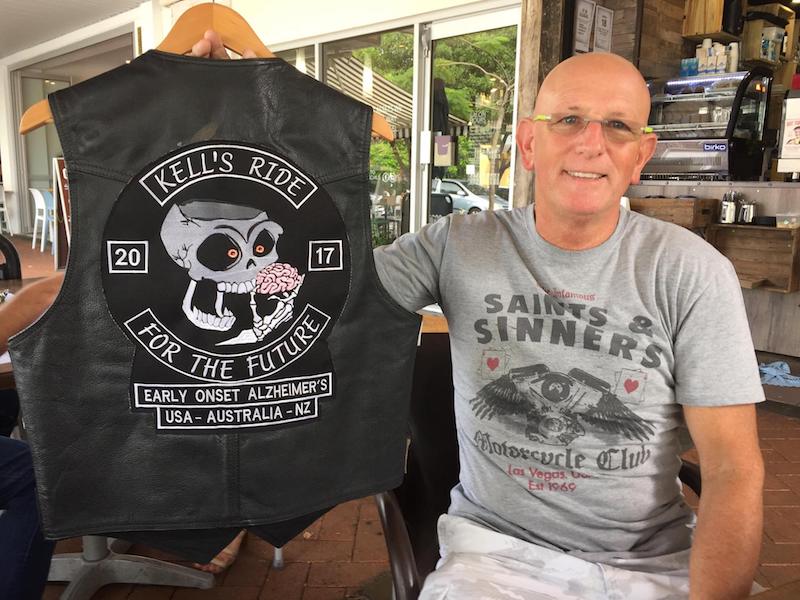 "It's not being recognised, particularly in young people."
Scientists are yet to find a cure, something Greg hopes to change by donating the funds raised by his ride to research teams across Australia.
"I thought that if I can get the huge worldwide biker community on board, this would be a great way to raise awareness," he says.
"I'd like everyone who has ever ridden a bike to come along and say g'day and talk about this problem.
"I'm doing this for our grandkids. This just can't become the number one killer in this country."
What is dementia?
Dementia is a collection of symptoms caused by physical brain disorders and is not one specific disease.
The most common types of dementia are Alzheimer's disease, Vascular dementia, Parkinson's disease, Dementia with Lewy bodies, Fronto Temporal Lobar Degeneration (FTLD), Huntington's disease, Alcohol related dementia (Korsakoff's syndrome) and Creutzfeldt-Jacob disease.
There are more than 413,106 Australians living with dementia (184,868 (45%) males and 228,238 (55%) females).
By 2025, the number of people with dementia is expected to increase to 536,164 and 105,170 in Queensland.
Without a medical breakthrough, the number of people with dementia is expected to be almost 1,100,890 by 2056.
Currently around 244 people are joining the population with dementia each day. The number of new cases of dementia will increase to 318 people per day by 2025 and over 650 people by 2056.
In 2017, there is an estimated 25,938 people with younger onset dementia, expected to rise to 29,375 people by 2025 and 42,252 people by 2056.
Dementia is the second leading cause of death of Australians contributing to 5.4% of all deaths in males and 10.6% of all deaths in females each year.
It is the third-biggest killer in New Zealand and the USA.
It is predicted to become the biggest killer in those countries in the next five years.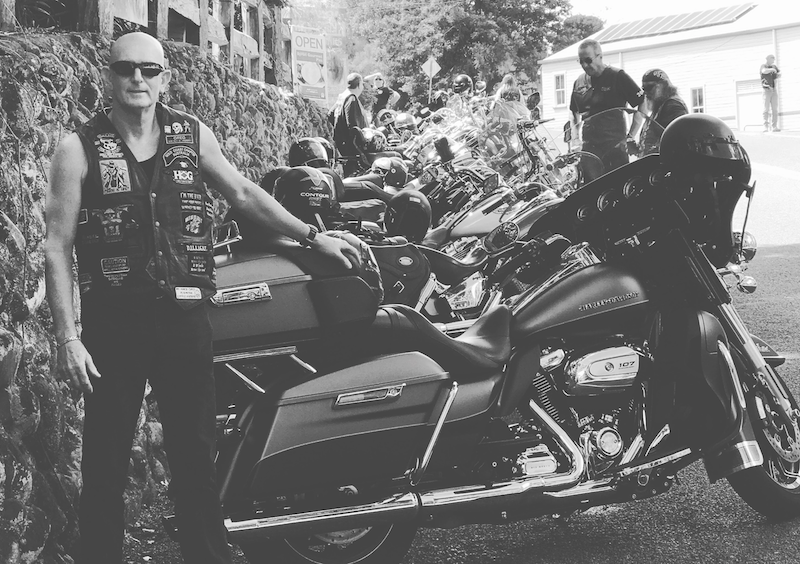 Kell's Ride route
| | |
| --- | --- |
| DATE | TOWN |
| 12/8/17 | Leave Gold Coast Harley davidson @ 9am |
| 12/8/17 | Coffs Harbour |
| 14/8/17 | Port Macquarie |
| 14/8/17 | Newcastle |
| 15/8/17 | Sydney |
| 17/8/17 | Woolongong |
| 18/8/17 | Canberra |
| 21/8/17 | Wodonga |
| 22/8/17 | Melbourne |
| 23/8/17 | Ferry to Launceston |
| 24/8/17 | Hobart |
| 28/8/17 | Glenorchy |
| 29/8/17 | Devonport – Ferry to Victoria |
| 30/8/17 | Melbourne |
| 31/8/17 | Geelong |
| 1/9/17 | Warnambool |
| 4/9/17 | Mt Gambier |
| 5/9/17 | Adelaide |
| 8/9/17 | Port Augusta |
| 9/9/17 | Ceduna |
| 11/9/17 | Eucla |
| 12/9/17 | Norseman |
| 13/9/17 | Perth WA |
| 16/9/17 | Dunborough/Margaret River |
| 18/9/17 | Albany |
| 19/9/17 | Esperence |
| 20/9/17 | Eucla |
| 21/9/17 | Streaky Bay |
| 22/9/17 | Port Lincoln |
| 25/9/17 | Whyalla |
| 26/9/17 | Adeliade |
| 28/9/17 | Cooper Pedy |
| 29/9/17 | Alice Springs |
| 1/10/17 | Tennant Creek |
| 2/10/17 | Katherine |
| 4/10/17 | Darwin |
| 9/10/17 | Daly Waters |
| 10/10/17 | Barkly Homestead |
| 11/10/17 | Mt Isa |
| 13/10/17 | Hughenden |
| 14/10/17 | Townsville |
| 17/10/17 | Mackay |
| 18/10/17 | Rockhampton |
| 19/10/17 | Bundaberg |
| 20/10/17 | Maroocydoe |
| 23/10/17 | Brisbane |
| 23/10/17 | Gold Coast |