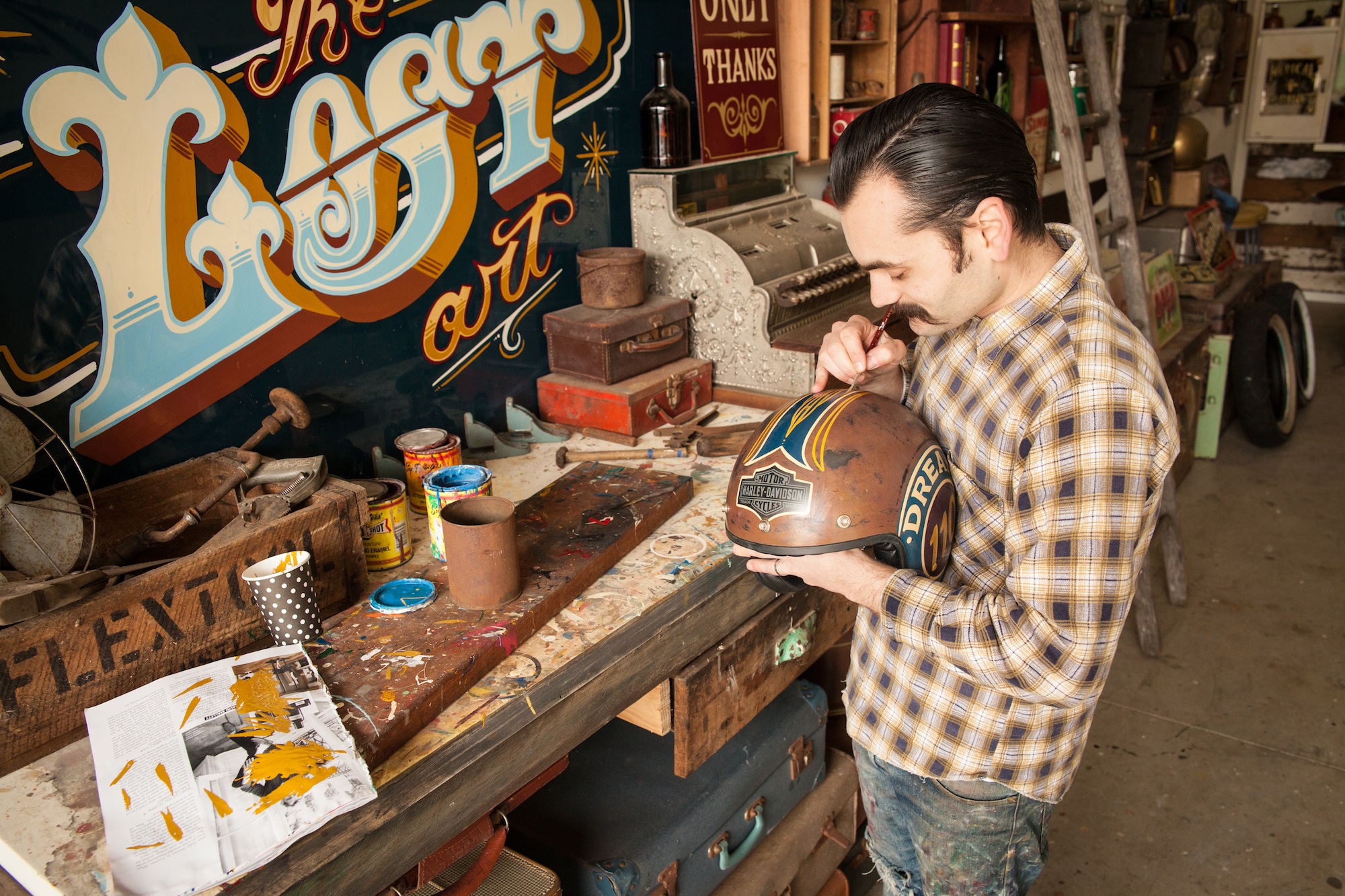 Here is a sneak peak of three of 12 Harley-Davidson helmets painted and adorned by street artistes for charity.
To read more about the exhibition click here.
The street artists' collection of customised helmets will be showcased at Mary's Newtown in Sydney at an exhibition called, 'For the Love of Lids' from tonight until November 30.
The exhibition includes works by illustrators Nanami Cowdroy, Blair Sayers, Mike Watt and Sindy Sinn (the 8-ball helmet); tattoo artist Eddy-Lou (brown etched helmet) jeweller Sofia Fitzpatrick; poster artist Ben Brown; and hairdresser Kym Rattenbury.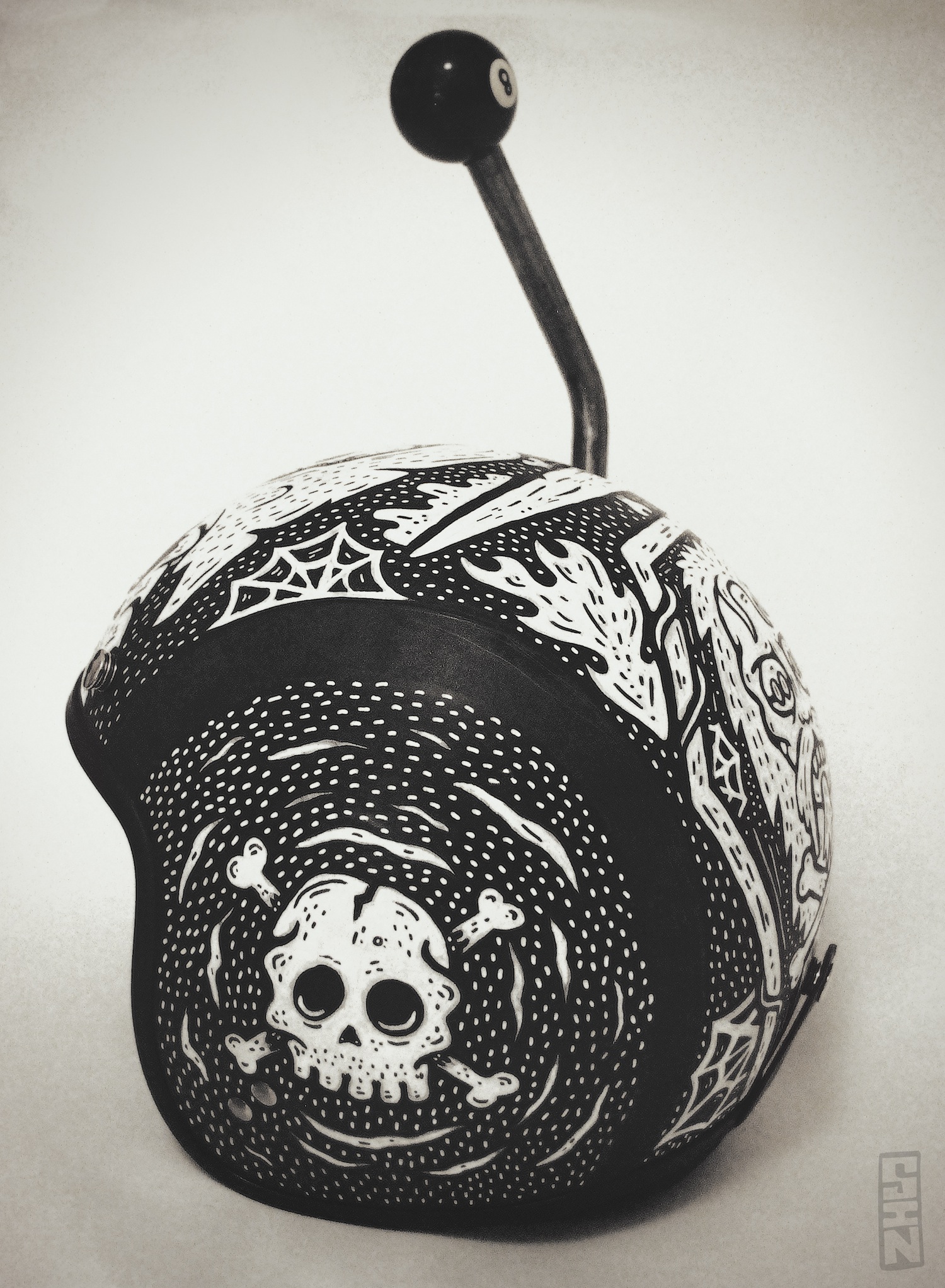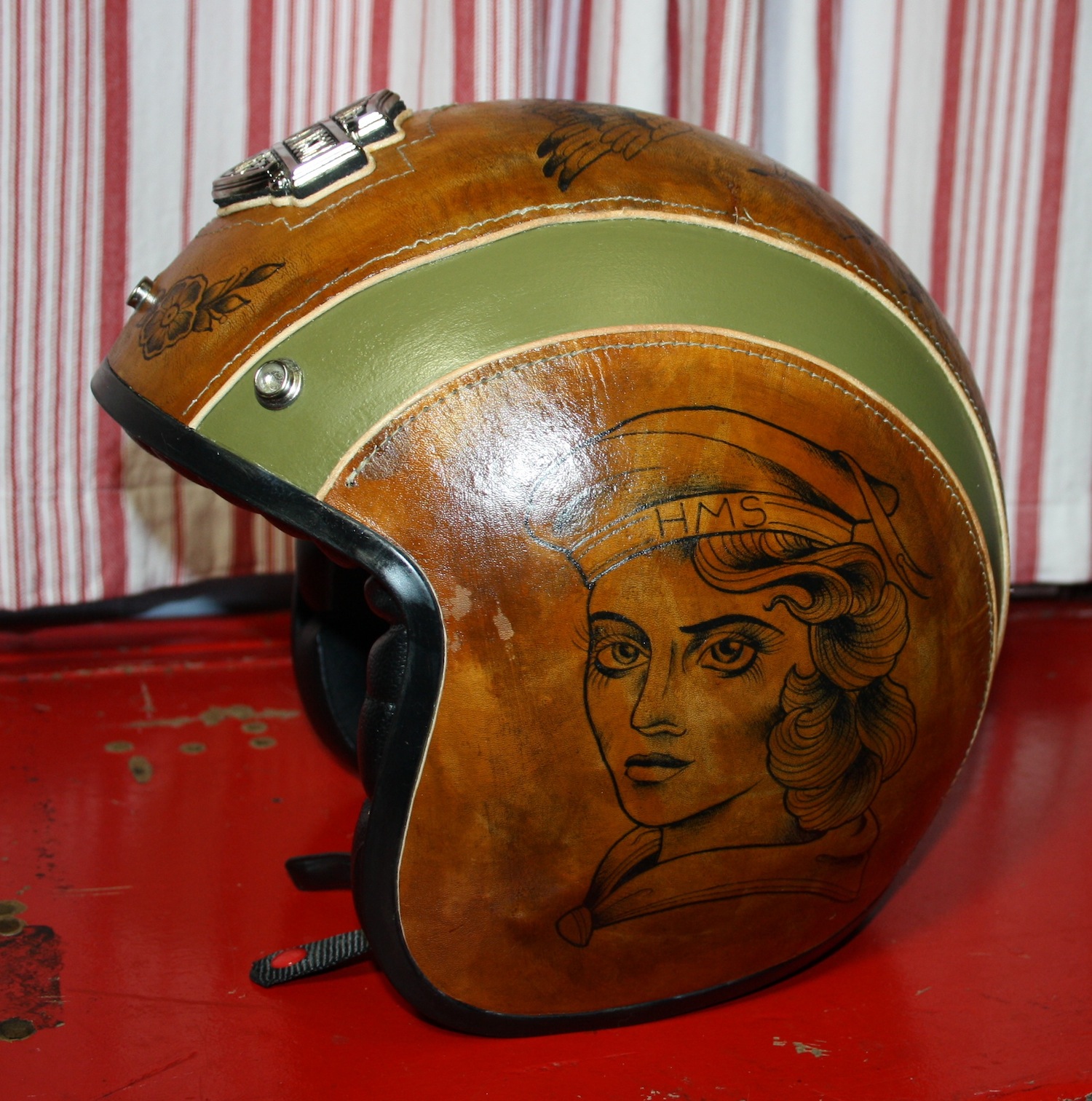 After the exhibition, Harley-Davidson Australia will donate the proceeds of two major works to a prominent charity.
The vintage bar and shield helmet has a lightweight, fiberglass shell, double D-ring fastening system and premium antimicrobial liner with faux-leather accents. It costs $255.72 and comes in satin or gloss black in sizes XS, S, M, L and XL.