Harley-Davidson has a couple of years to hire and train staff to sell and service their new range of Pan America adventure bikes before they arrive.
While the Pan America has been panned as ugly, Harley-Davidson Australia and New Zealand marketing manage Keith Waddell says beauty is in the eye of the beholder. He reckons the new 1250cc bike looks "awesome".
"Globally Harley looked at the segment and saw huge growth potential in the US, Europe and our market," he says.
"The fact that there will be an adventure touring bike with a unique Harley look and styling we feel the product will go well in the market.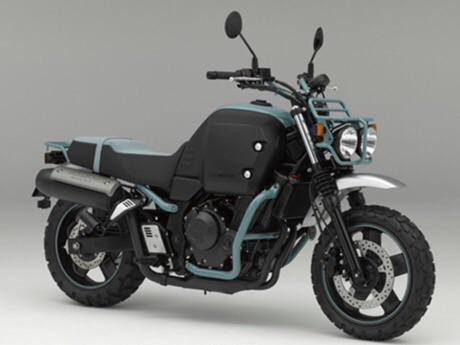 "I think it looks awesome. It's very different to what a Harley customer would expect. 
"This is about building new riders. Existing customers are very passionate with the look and feel of our current range which will continue for the foreseeable future."
From our perspective none of the big adventure bikes is pretty. They are utilitarian and brutish.
The Pan America is certainly confronting with its rectangular LED headlight, Road-Glide-esque bullnose fairing and massive exhaust pipe.
Pan America tech specs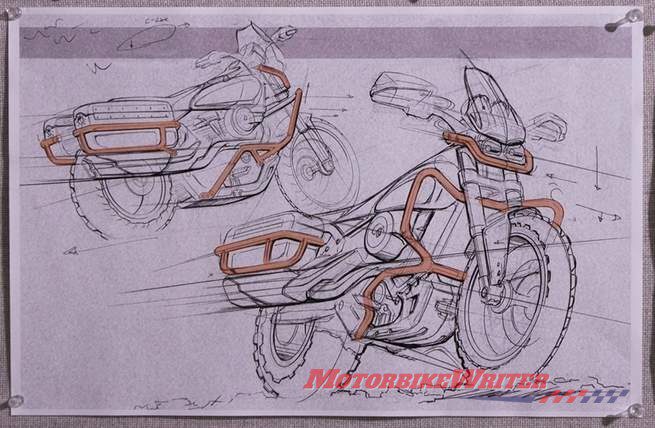 The Pan America 1250 is due in 2020-21 powered by a new liquid-cooled 60-degree DOHC V-twin which will be produced in a range of sizes from 500cc to 1250cc.
Keith could not yet confirm whether the Pan America will come in other engine sizes, but there is also a 975cc Streetfighter coming between 2020-22, so there is scope for more variants.
The V-twin configuration has one advantage in an adventure bike – it allows for bigger ground clearance.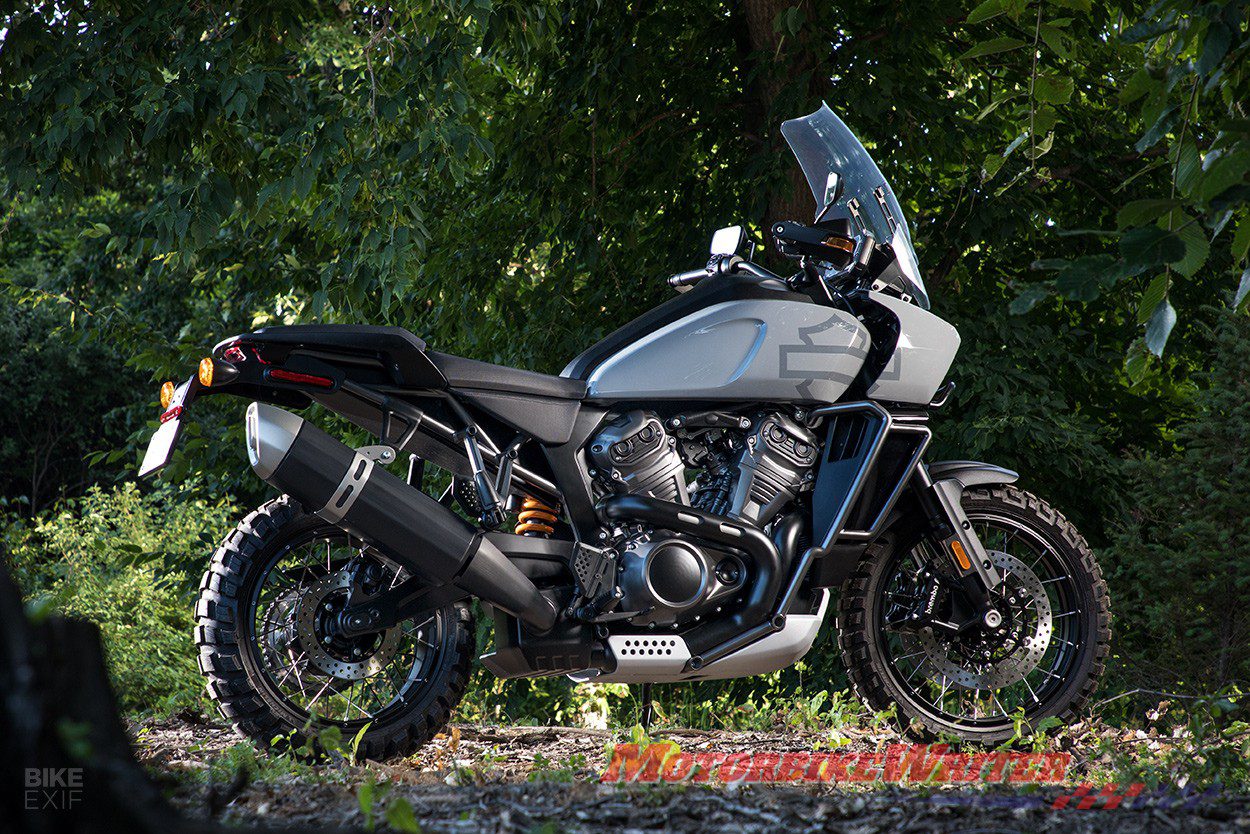 While tech specs have not yet been released, we can see that the bike seems to have similar clearance to competitors from BMW, Ducati, KTM, Triumph, the four Japanese brands and the coming Moto Guzzi V85.
It also comes with a 19-inch front wheel, wide sump guard, tall windscreen, big tank, wide seats, chain drive, trellis frame, upside-down forks, dual front discs and tubeless knobby tyres.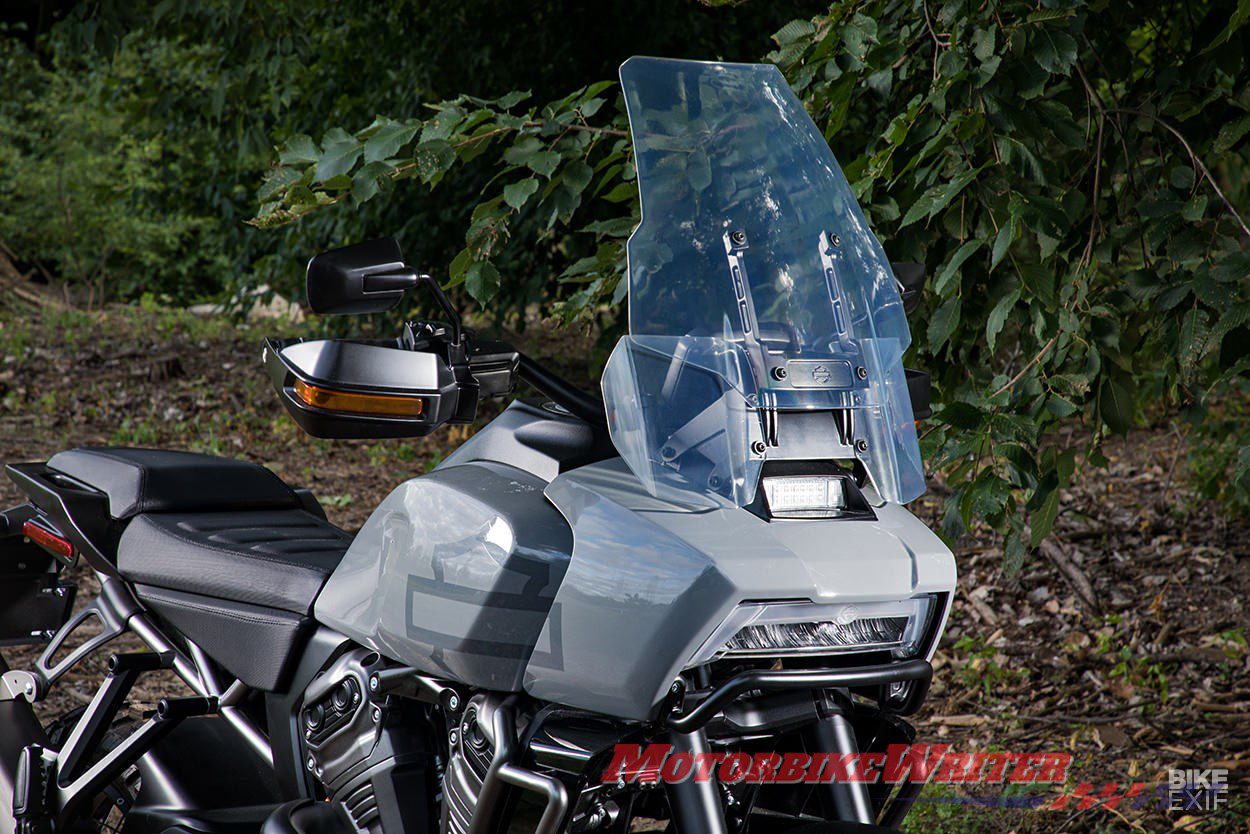 Harley promises a "lot of advanced technology" but has released no more details.
To be competitive, technology would have to include most of the following: switchable and adjustable traction control and ABS, electronic suspension adjustment, engine modes, heated grips and cornering ABS.
Dealer challenge
Selling Harley's first adventure bike (notwithstanding the Buell Ulysses) will be a challenge for dealers whose staff may not have any off-road experience.
Keith says they still have a couple of years to prepare.
"There will be extensive dealer training to ensure all staff are up to speed with the new products," he says. 
"These (the adventure models) will be coming in 2020 so we have time to make sure dealers are ready."
While Keith could not confirm a range of adventure bike and rider accessories, Harley is well known for its massive parts catalogue, so we can only imagine how much they will have available at market launch.
Click here for more information on the coming Harley-Davidson models.
Click here for more information on the electric Harleys.