The world's most iconic big-bike manufacturer, Harley-Davidson, is thinking small for 2020 with the launch of a small-capacity motorbike in China, electric bicycles and an electric scooter.
Baby Hog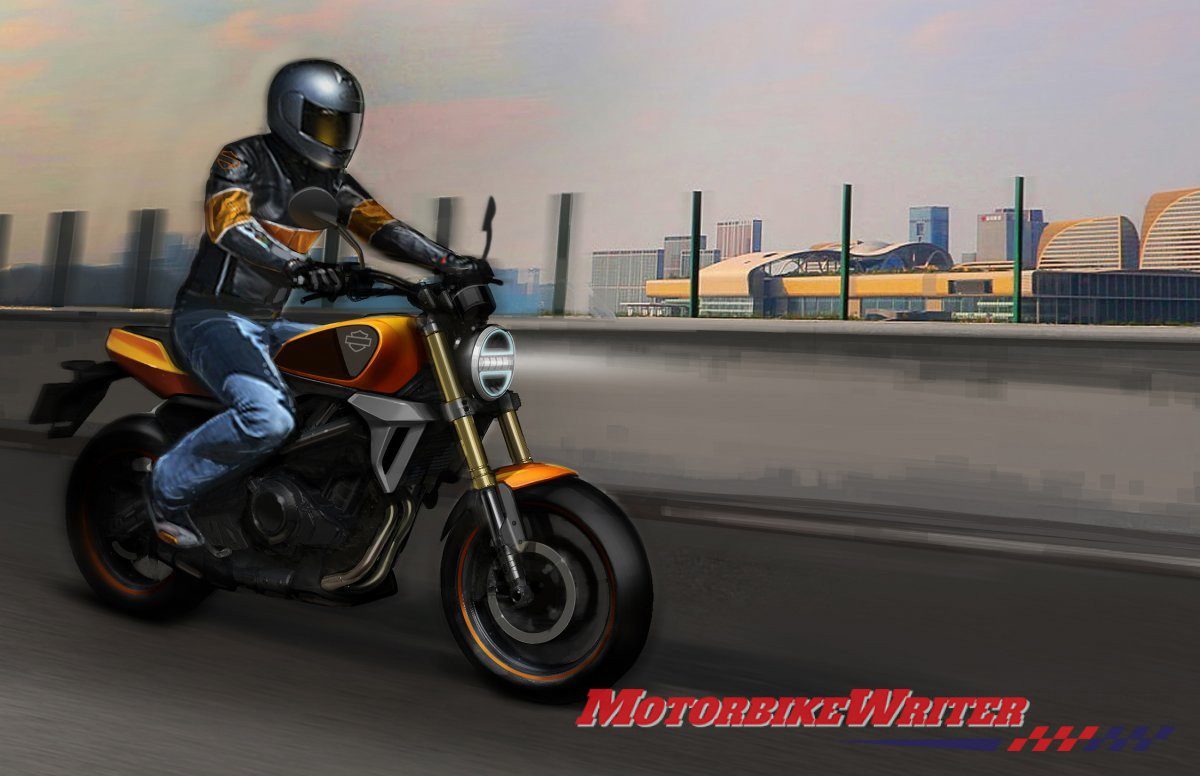 Last June Harley-Davidson announced plans for a joint venture with China's Qianjiang to produce a motorcycle under their HD350 project, indicating a 350cc engine.
However, it could be even smaller as they now call it the HD338, presumably powered by the Benelli 338cc twin-cylinder engine from the Benelli 302S as Qianjiang also owns and makes the former Italian brand of motorcycle.
The baby Hog will hit the showrooms in China in June and India by the end of the year.
There is no word on whether it will be exported to any other markets, but we suspect it will be sold throughout Asia.
Harley-Davidson Australia says they won't be coming here.
They aren't the only mainstream motorcycle manufacturer with small designs on China.
A month after Harley announced its HD350 plan, Italian manufacturer MV Agusta confirmed they would make 350-500cc bikes and Ducati signed away its naming rights to Chinese scooters.
Electric bicycles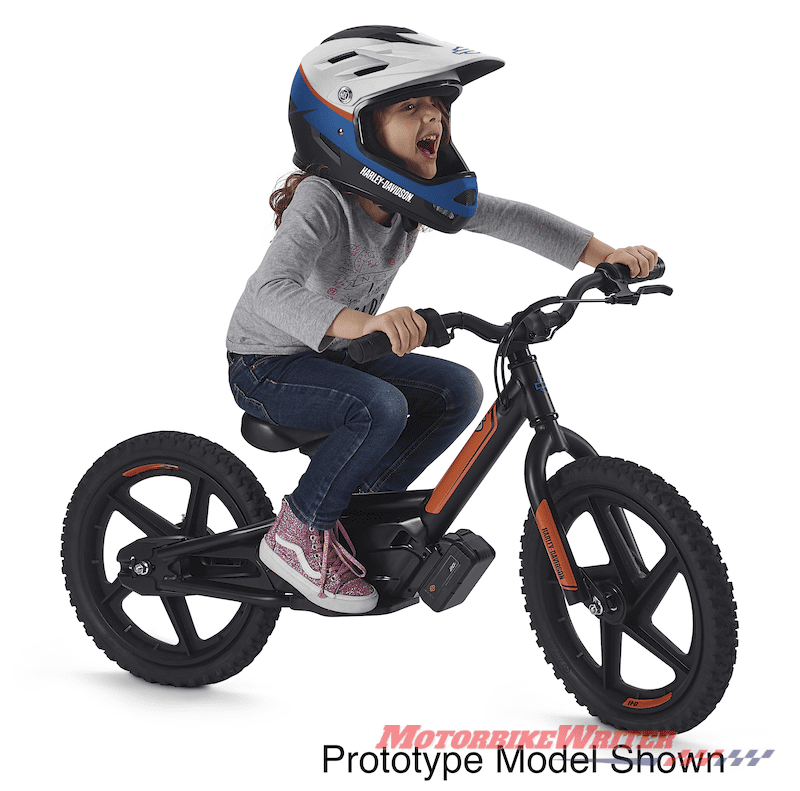 Electric balance bikes for kids are already available in US stores.
They will soon be joined by pedal-assisted electric bicycles for bigger kids.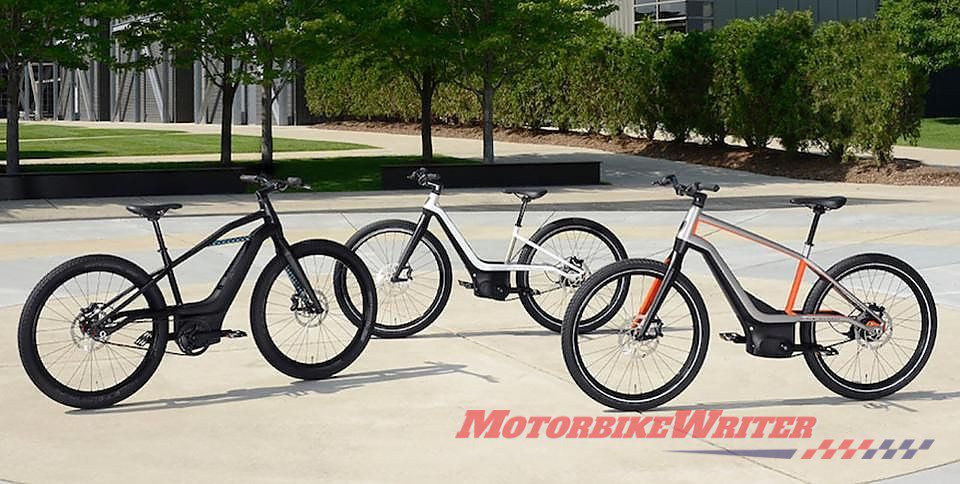 HD Australia says they are "very excited about all of the new products and there are plans to have both the balance bikes and the e-Bikes for the Australian and New Zealand markets".
"We do not have a guidance on timing of these releases at this stage," their spokeswoman says.
Electric scooter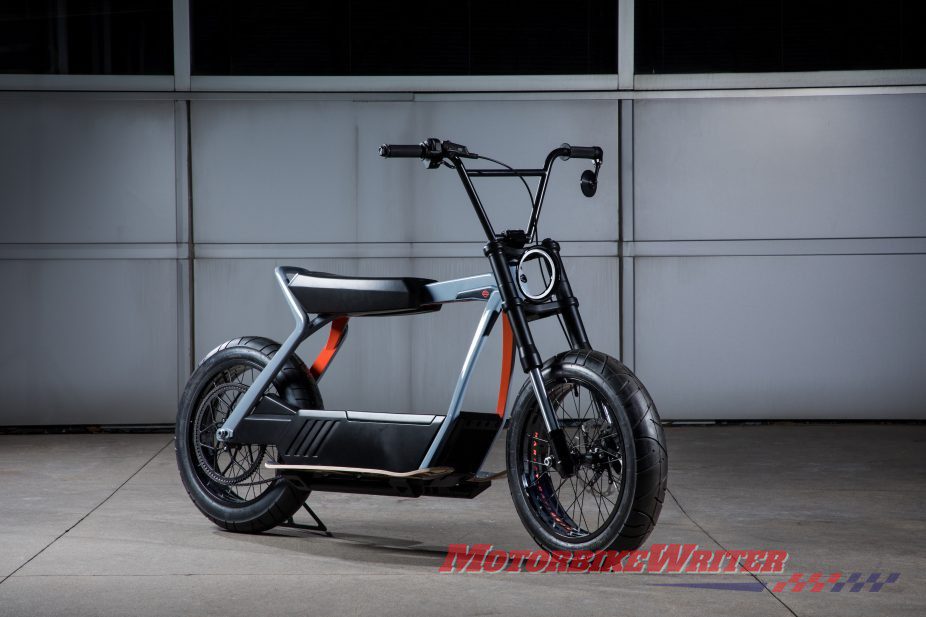 We saw their electric scooter concept in Portland, Oregon, last year when we attended the world launch of their LiveWire electric motorcycle.
It was the same as the concept images from last January.
However, a new image (top of page) and patent plans have emerged showing a much more developed scooter with upside down forks and a removable battery.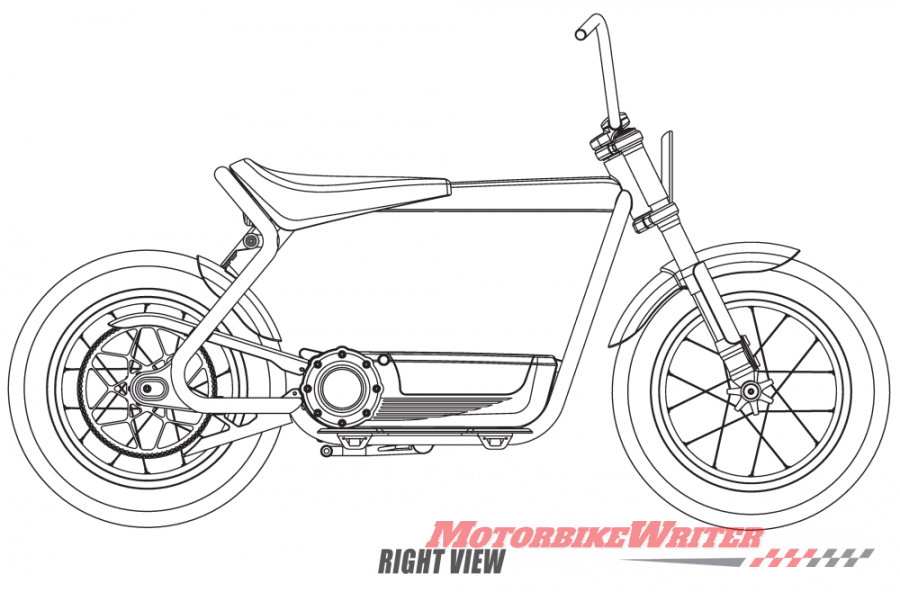 A removable battery is a smart move as many electric motorcycles and scooters are now considering them for either battery-swap vending machines or so riders can take them into thier home or office to charge inside.
Meanwhile, Harley has released this updated sketch of its next electric motorcycle which will be much smaller than the LiveWire.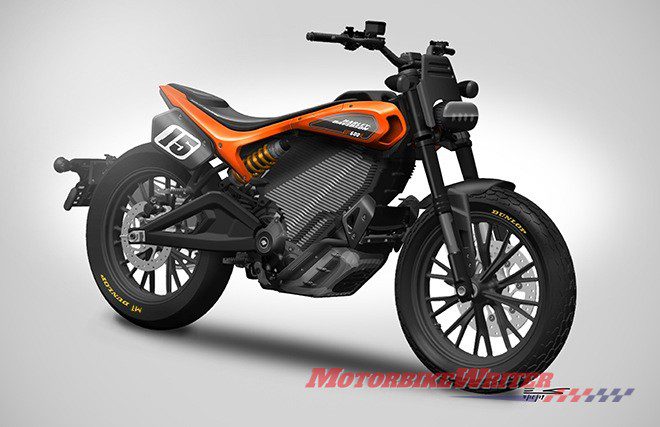 There is no name yet for the bike, but it wont cost as much as the LIveWire at about $A44,000.
Comment
We applaud Harley for branching out.
However, we wonder about the economic sustainability of low-margin smaller bikes.
They would need to sell these in very high volume.
If not, then it is just draining research and development funding from their core product.
Although, so far that doesn't seem to have occurred with Harley investing a lot into R&D on upcoming models such as the Bronx streetfighter and Pan America adventure bike.