Harley-Davidson has announced its first black Milwaukee Eight engine in the new Road King Special bagger and will no doubt shoehorn it into more bikes soon.
HD boss Matt Levatich this week said they would introduce 50 new models in the next five years and this is the first.
Although this is only a variant of an existing model, Matt did say they would venture into new niche areas.
That leaves 49 "new models" to go and we can expect many to include the new eight-valve SOHC balanced Milwaukee Eight (M8) engine.
The next models should be the Dyna and Softail.
Meanwhile, the Road King Special arrives in late April with the 107-cube (1750cc) M8 at $34,995 ride away in Australia and $37,995 ride away in New Zealand.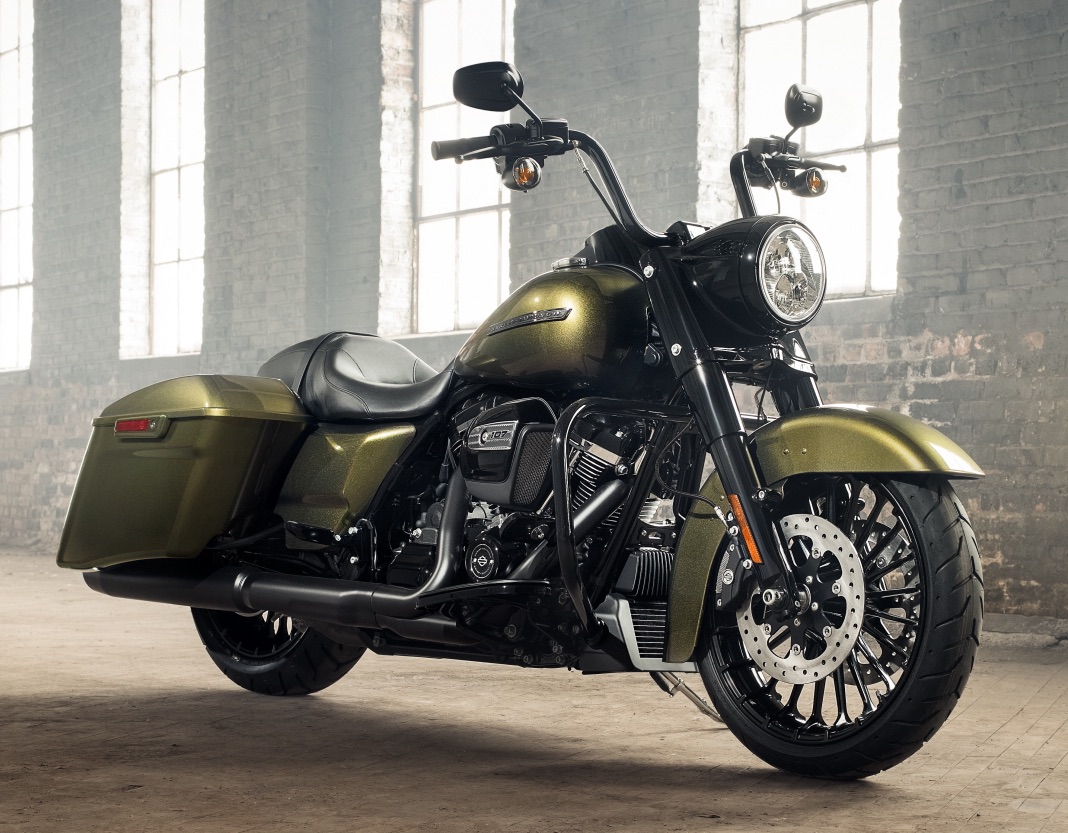 Road King Special goes black 
Apart from the blacked-out M8 V-twin, all the usual chrome is swapped out for matte or gloss black. That includes the instrument cluster, forks, wheels, engine bars, headlamp, mini ape bars and exhaust pipes.
If it was chrome before, it's black now. And for many people black isn't even dark enough!
This is also Harley's first attempt at following the custom bagger trend we first saw in a Milwaukee bike show in 2014 and that Victory mimicked in 2015 with its Magnum.
Instead of a faired bike, Harley has chosen the convertible Road King with quick-release windscreen.
However, they have dropped the windscreen and added $1000 to the price tag.
In true custom bagger style, Harley increased the front wheel size from 17 inches to 19 and stretched the saddlebags to partially cover the pipes.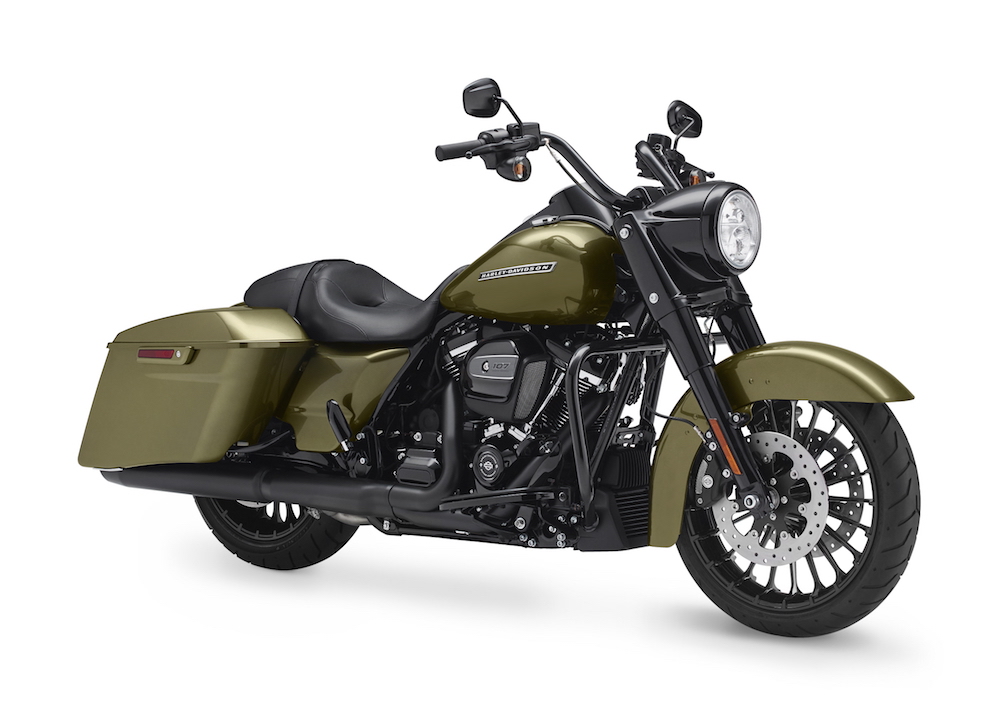 We love the Road King for its two-up touring abilities. Read our review here. However, this is more of a styling exercise and we don't expect steering to be as sharp with that bigger front wheel or that it will be as comfortable for the pillion.
The rear seat has been sloped down at the back for style, not comfort, and the rear suspension has been shortened from 76mm of travel to just 55mm.
However, lean angle is only reduce by one degree on the left to 31 degrees.
The Road King Special will be available in four colour options: Vivid Black, Charcoal Denim, Hot Rod Red Flake Hard Candy Custom and Olive Gold.