The leading action camera in the world, GoPro, has just been halved in size and reduced wind noise, making it even more suitable for motorcycle riders.
Police in Victoria and NSW have fined riders for wearing GoPros on their helmets and these issues are still to be settled with a court matter in Victoria being adjourned on several occasions and the matter not yet settled.
Meanwhile, the new GoPro Hero4 Session is half as big and 40% lighter than the Hero4 Black and Silver models.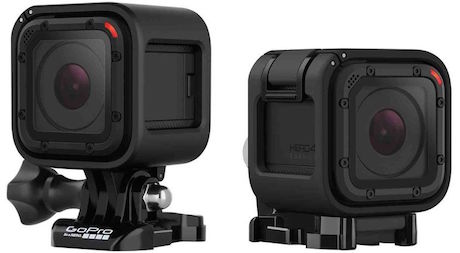 Making its profile even smaller is the new compact mount, although it also works with all the existing mounts.
Another significant feature for riders with this camera is the two-mic audio recording system that switches between the two to minimise wind noise.
It has no rear LCD screen, but has simpler controls with a one-press operation that turns it on and starts recording video. Press it again and it turns off the video and powers down.
Like the other Hero models, it doesn't need an extra waterproof housing and you can still use a smartphone app as a remote, via the camera's Wi-Fi and Bluetooth connectivity.
Shooting modes include 8MP single, burst and time-lapse stills, and video at resolutions of 1080p/60fps, 720p/100fps and 1440p/30fps.
GoPro Hero4 Session will be available from July 12, 2015, at US$400 (about $535).