Founder Andrew Smart started the company a few years ago making and set up in a small room above a motorcycle mechanic, but has now moved to a big shop at 532 Seventeen Mile Rocks Rd, Brisbane.
Featured discounts of the open day include: 50% off selected helmets; up to 60% selected Ricondi and Five gloves; savings on Nolan/X-lite and selected Kabuto helmets and a free helmet with selected race suits.
There's also plenty of free stuff for riders who can enter to win special Petrucci boots from FORMA, a Kabuto Areoblade V helmet and Future Shields.
There will also be free gloves for the "pick of the bikes" in the carpark every hour from 8am.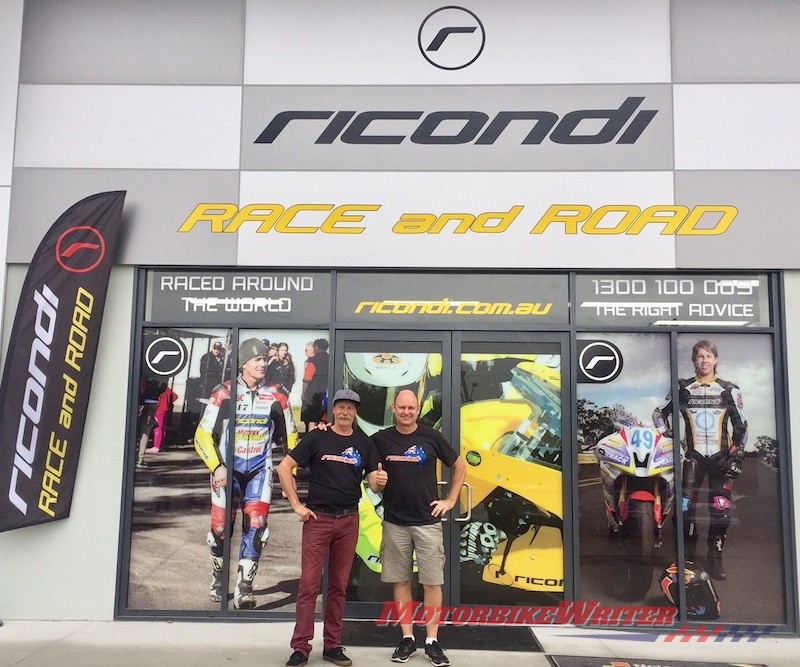 Andrew says there will be coffee from 7am, stunt shows from 10am, a free barbecue all day and millions of dollars worth of exotic bikes on display.
He says they will "fire up" a Suzuki RG500 at lunch time.
Several clubs and riding groups will attend including NWP, Club Laverda and the Italian Bike Addicts.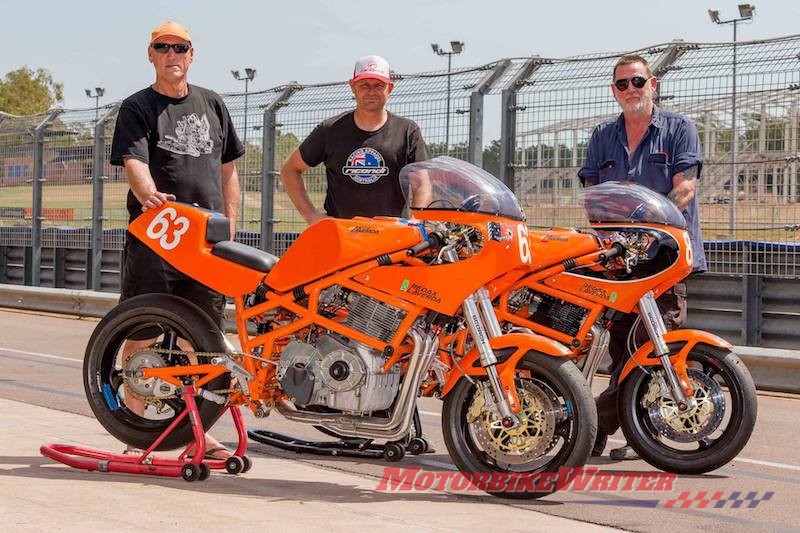 Among the display bikes on the day will be two Redax Laverda race bikes that dominated the 2017 National BEARS F4.
There is always plenty to see inside the store as well.
Andrew's store permanently displays Gregg Hansford's Kawasaki KR250 on which he came second in the world championship.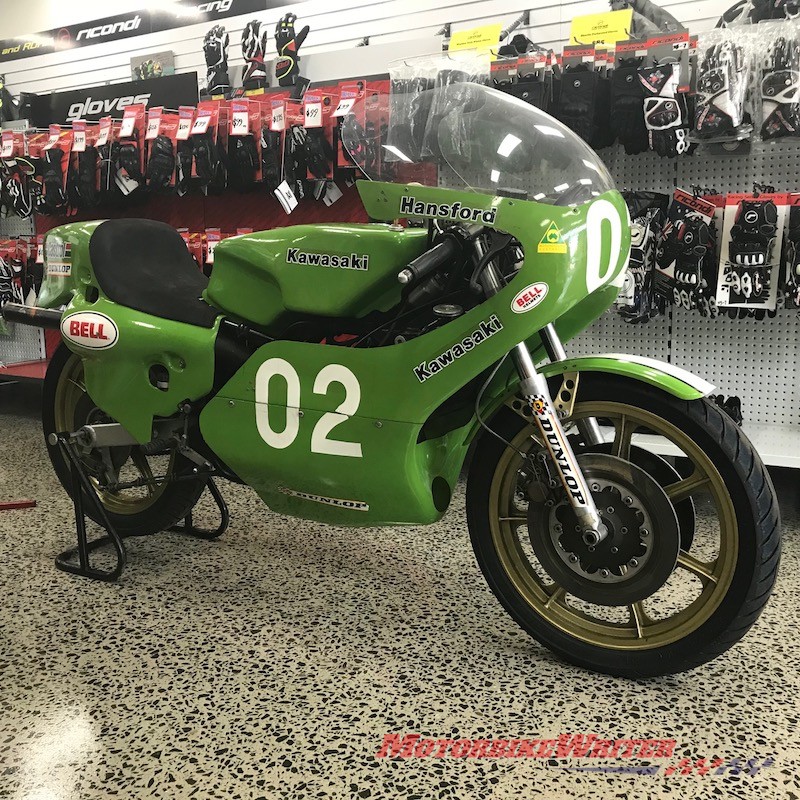 Another point of interest is a damaged crank and rod from a 2014 EBR1190 RX race bike that seized at 250km/h at Phillip Island.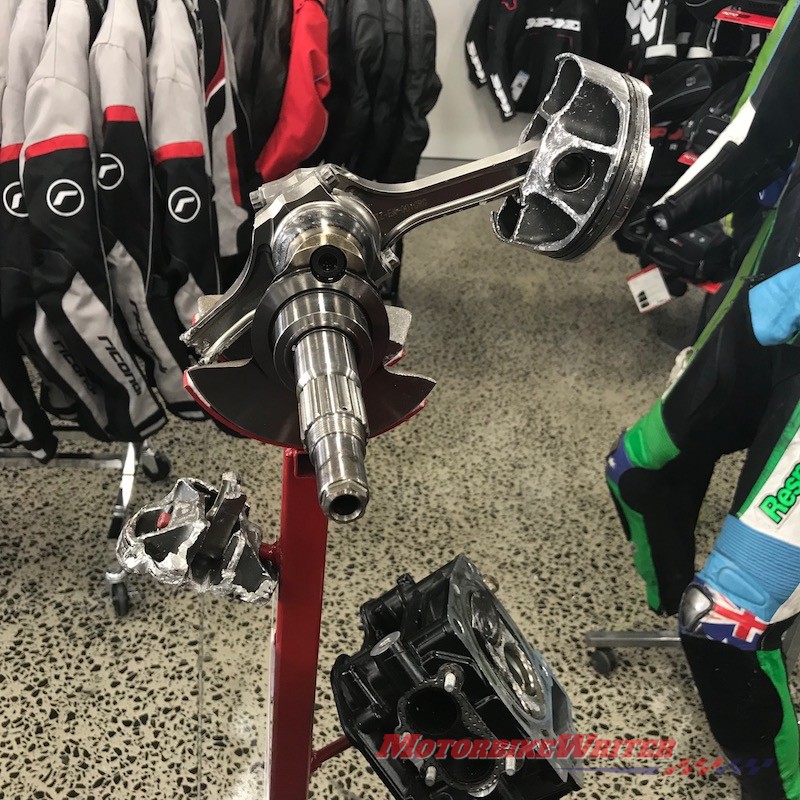 "It certainly creates some chatter in the store," Andrew says.
"You don't see this type of thing in most motorcycle stores. This is different."
Andrew began making racing leathers and gloves several years ago, but has now expanded into retro-style street leathers for men and women and textile gear.
His new store is now big enough to stock his entire range of 125 different products.
He also stocks MotoNational products, including boots, helmets, and motorcycle accessories and consumables.