A South African ad agency has created a funny ad to display the speed of the BMW S 1000 RR, but don't expect to see it on Australian TV.
The ad doesn't actually show the motorcycle riding past the Cape Town bus stop as no motorcycle passes.
Instead, ad agency FCB Cape Town used speakers on either side of the bus shelter and a water splash device inserted into the tarmac.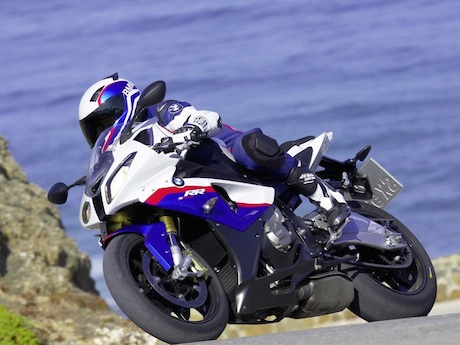 When activated, it created the illusion of a motorcycle whizzing past at such a speed that it was too quick for the eye to see.
The message on the bus shelter read: The BMW S1000RR. 0 to 100 in 3 seconds.
The reactions of the commuters waiting for the bus are priceless!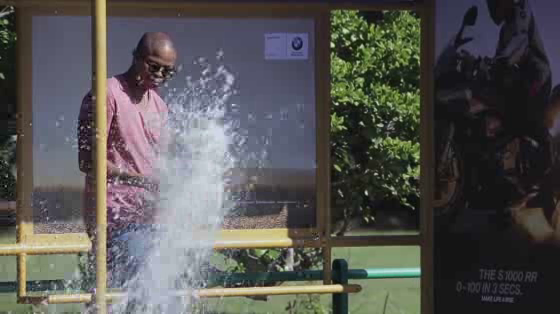 We would love to see the ad on our TV screens.
However, Harold Scruby, the self-appointed "fun police" Chairman and CEO of the Pedestrian Council of Australia would probably complain bitterly and have the ad banned.
He would have some grounds for his complaint to the Advertising Standards Bureau of Australia which enforces the FCAI Motor Vehicle Code.
The code states: "Advertisers should avoid references to the speed or acceleration capabilities of a motor vehicle (for example, "0-100 km/h in 6.5 seconds")."
While motor sport depictions of speed are allowed so long as they are acknowledged as motor sport, the FCAI "urges advertisers to avoid any suggestion that depictions of such vehicles participating in motor sport, or undertaking other forms of competitive driving are in any way associated with normal on-road use of motor vehicles".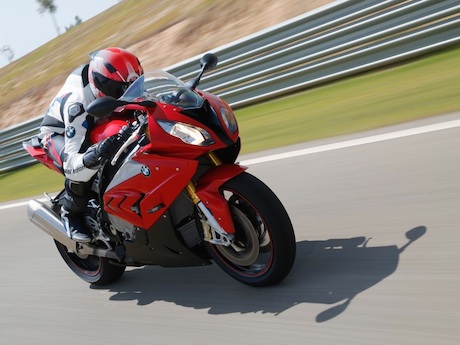 It also states that advertisers "should be mindful to ensure that advertisements for such vehicles do not involve the depiction of 'excessive' or 'unsafe' speed".
You would imagine there is some compensation for a sense of humour, right?
The code reads: "FCAI acknowledges that advertisers may make legitimate use of fantasy, humour and self-evident exaggeration in creative ways in advertising for motor vehicles. However, such devices should not be used in any way to contradict, circumvent or undermine the provisions of the Code. "