A fire that destroyed 18 Energica electric motorcycles for the upcoming MotoE series at five MotoGP events this year has inflamed concerns about electric vehicle fires.
The cause of the Energica blaze seems to be a short circuit in one of their charging units.
However, there are other causes for electric vehicle fires which have already plagued electric car company Tesla.
Some have caught fire in a crash, while others have ignited while being driven or being charged.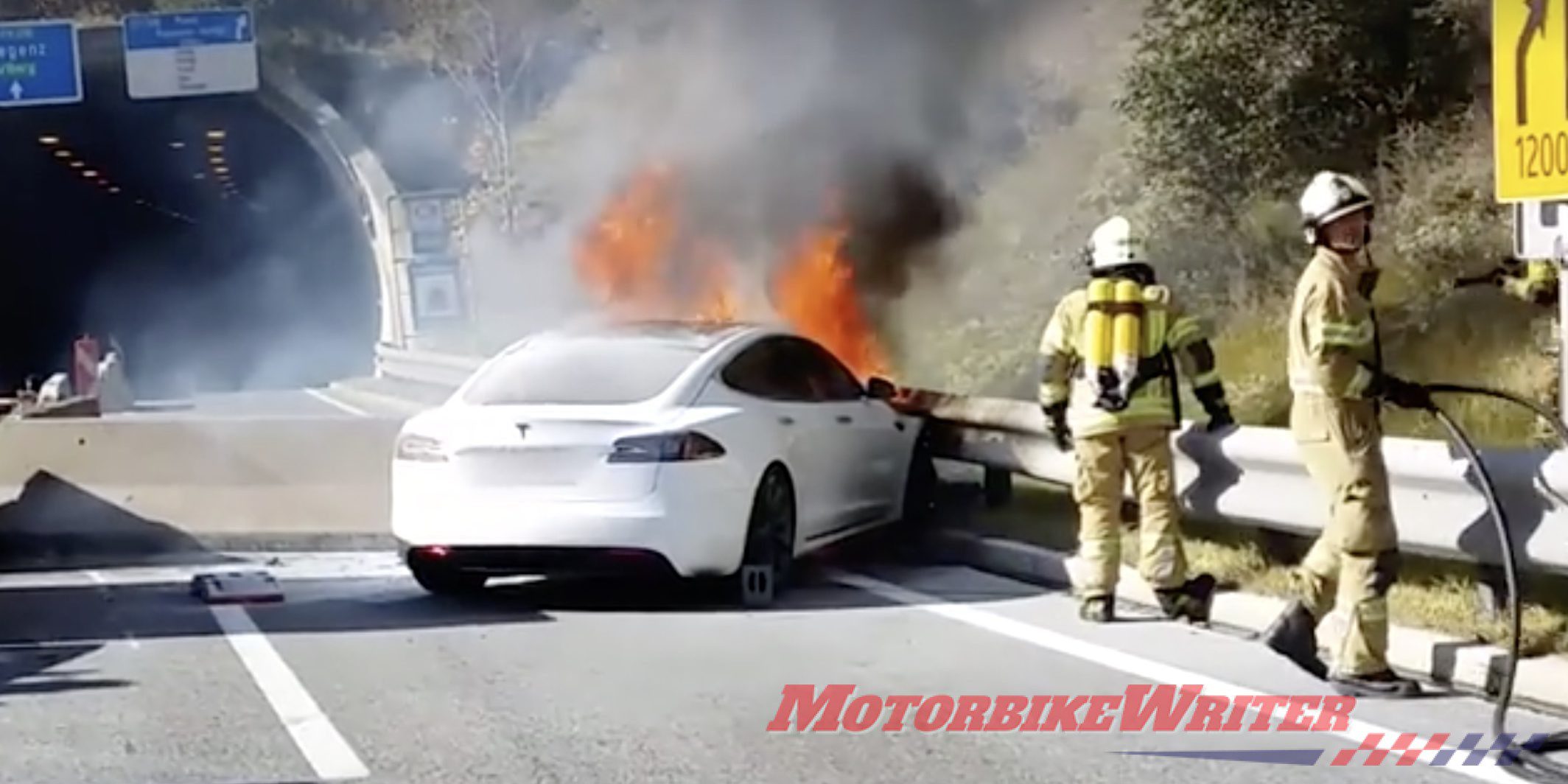 Electric fires
Electric vehicles fires can be caused by impact, short-circuits, power surge, excessive discharge or heat.
They also cause special concerns for fire fighters.
Lithium batteries are obviously made with lithium which is highly flammable and stored in mineral oil.
While it is not toxic, it can cause nausea, diarrhoea, dizziness, muscle weakness, fatigue and a dazed feeling.
Electric vehicle and battery fires can also release sulphuric acid, carbon monoxide, copper and cobalt.
Fire fighters can't douse the flames with water as the high voltage can cause an electric shock or electrocution.
Instead, they have to disconnect the power supply (usually an orange plug) and contain the fire to let it burn itself out.
Energica fire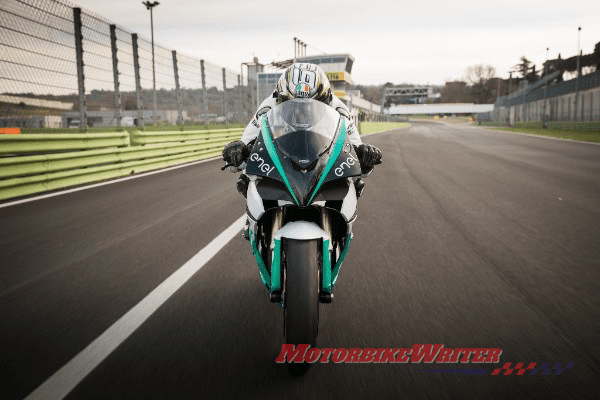 It is now suspected the MotoE series, which was to start in May, will be delayed.
The incident occurred at the Jerez Circuit in Spain during the second full test for the Energica Ego bikes ahead of the season starter at the circuit in May.
No one was injured in the blaze, but a lot of gear, tools and computers were also destroyed.
MotoE is known as the FIM Enel MotoE World Cup and has 11 teams with 18 riders.
(Fire images from electrek.co)