Evoke Electric Motorcycles of Hong Kong is claiming their Evoke 6061 will have the world's highest electric motorcycle range of 470km and the fastest charge time at just 15 minutes.
However, their Evoke 6061 "cruiser" isn't produced yet. It's still just a drawing and a projection of what it will achieve.
Furthermore, that's 470km in the city where regenerative braking increases range. Highway range will still be impressive at 265km.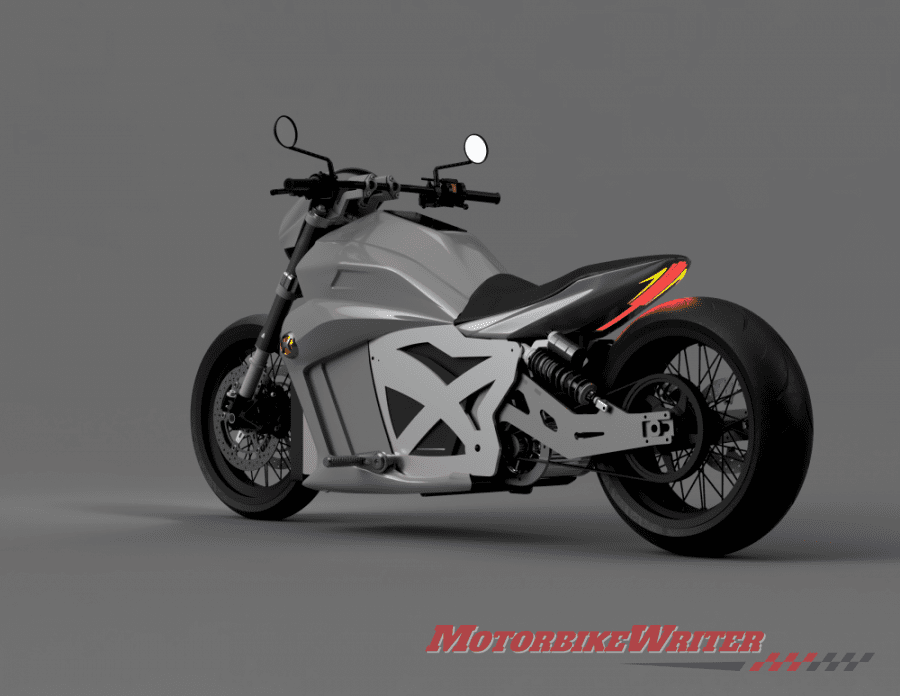 They calculate range riding between 30-50km/h in the city and 140km/h on the highway.
Click here for more details on the vagaries of calculating electric motorcycle range.
That compares with the Energica Ego and Eva with up 400km (250 miles) of city range, Zero motorcycles with 360km if you use their optional  $US2295 Charge Tank and the Damon Hypersport with 320km (200 miles) of "real-world" range.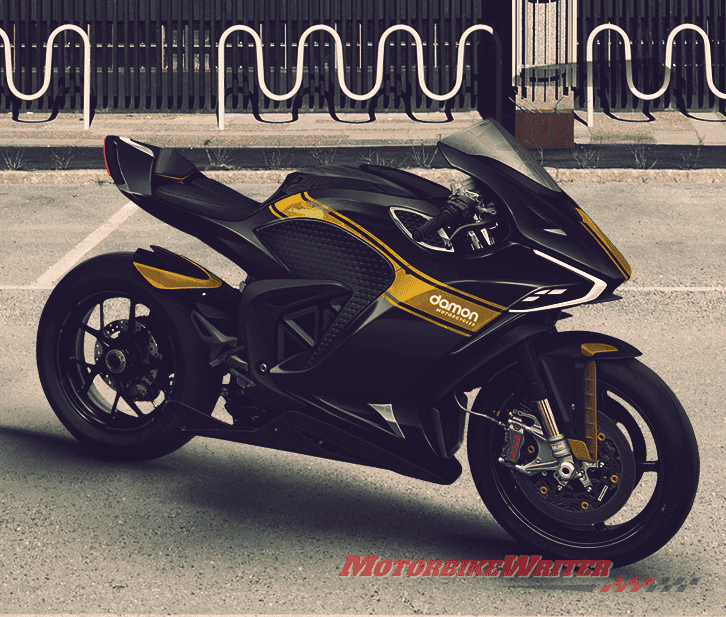 Fastest charging
As for their fastest charging claim, it will take 15 minutes to charge to 80% capacity and only at a CCS-enabled 125kW DC charging station.
Other electric motorcycle manufacturers claim 20-30 minutes using the same DC fast chargers.
The problem is that the more you use quick-charging on a battery the sooner the battery will become useless and need replacement.
Normal charging time from a mains outlet will be about three hours to 100%.
Evoke 6061 will cost $A33,500 ($US24,000, £19,000). That compares with the Harley-Davidson LiveWire launching next month in Australia at $A49,995.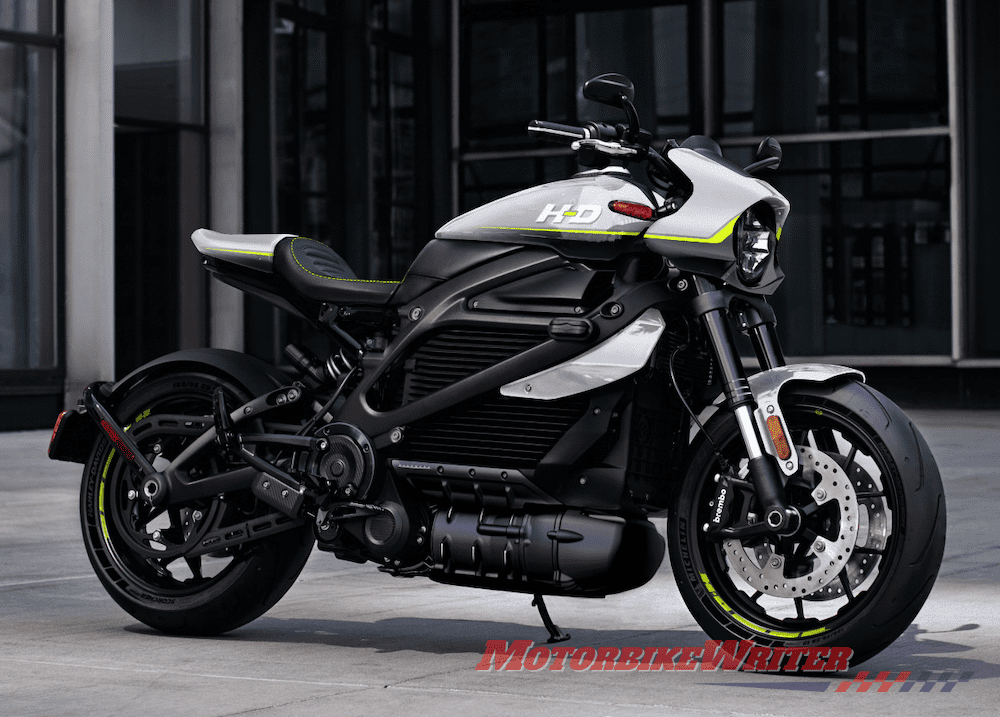 The Evoke 6061 is powered by a 120kW PMSM motor and proprietary liquid-cooled 24.8kWh battery. That's the world's largest lithium ion battery pack in a motorcycle.
Evoke claims it will have a top speed of more than 230km/h.
It also features a laser-cut alloy frame, Spanish J. Juan brakes and LED lighting.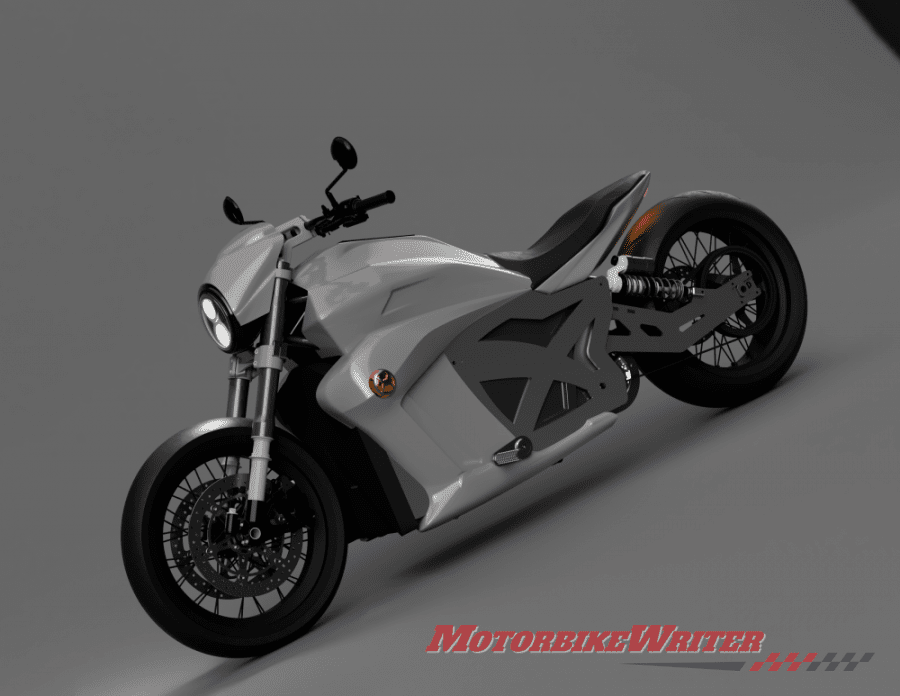 There is no word yet on when it will be produced, but orders have opened with a $US5000 deposit. Only 100 will be built.
Evoke also make an Urban Classic at $US8499 and an Urban S at $US7999, both with 200km of range.