Spanish design student Iago Valino imagines an electric future with a BMW outfit with a batteries house in the sidecar for long-distance riding.
His BMW concept drawing is not sanctioned by BMW Motorrad, but they must surely be paying some attention.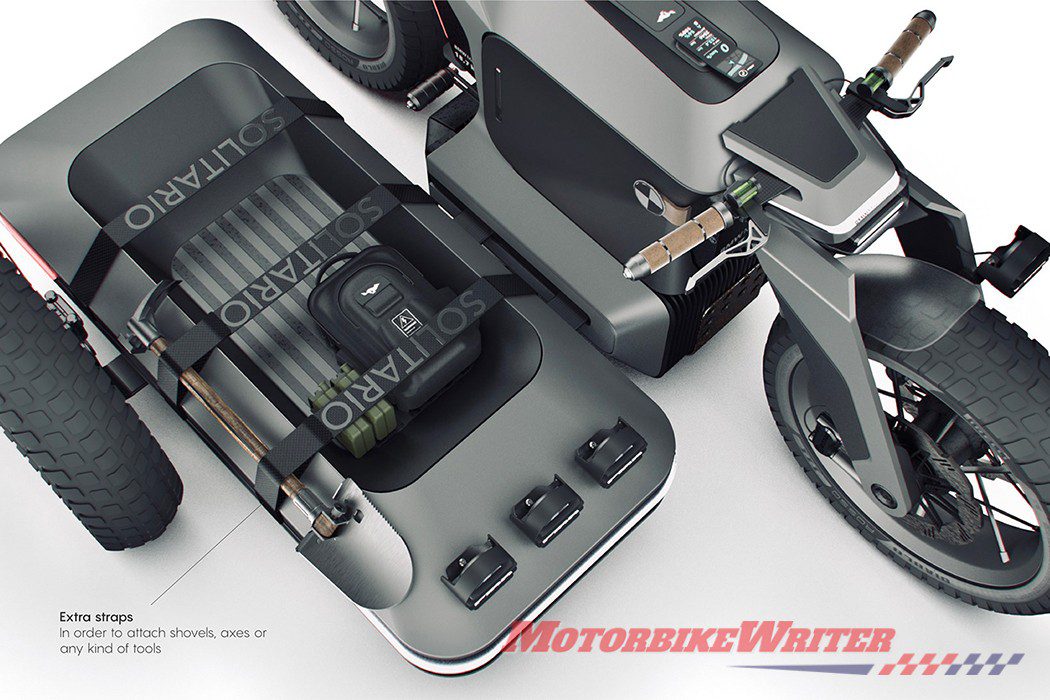 One of the biggest problems with electric motorcycles is fitting a big enough battery in such a small machine to provide suitable range.
Housing a battery in a sidecar would provide extra range for long-distance travel.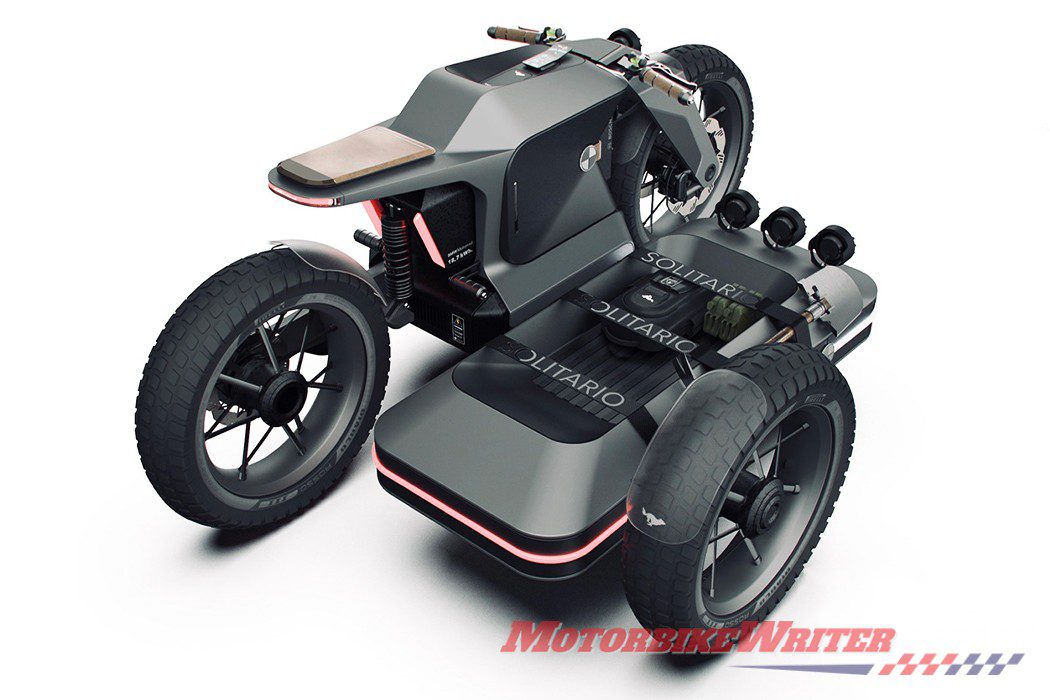 Electric outfit
Iago isn't the first to think of an electric outfit.
Last year Russian company Ural Motorcycles built a prototype. There is no word on when — or if — the finished product will come to market.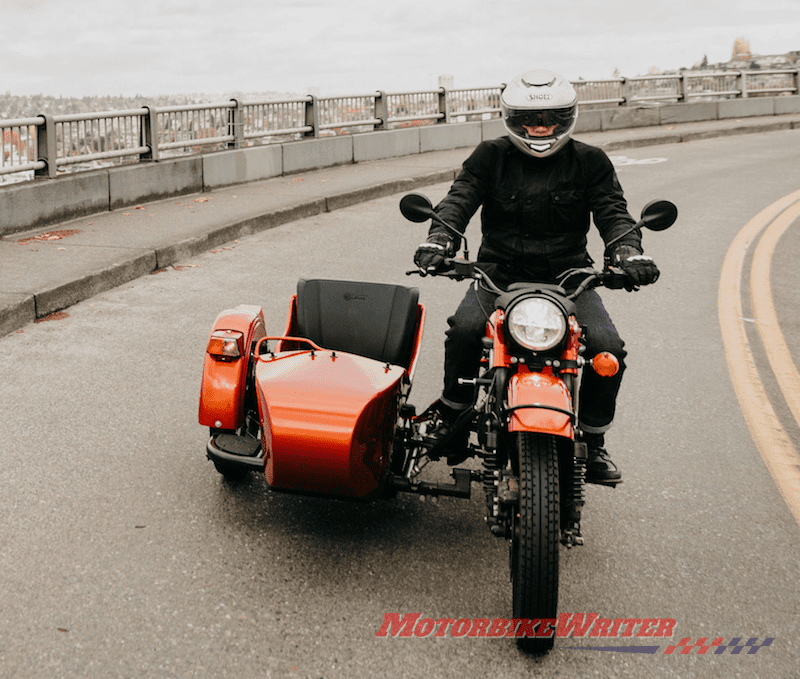 Like the Ural, Iago also sees the potential for not only long-distance travel, but some off-road applications.
His original project was an on-road focused model but he has also drawn one with off-road looks, without modifying ground clearance.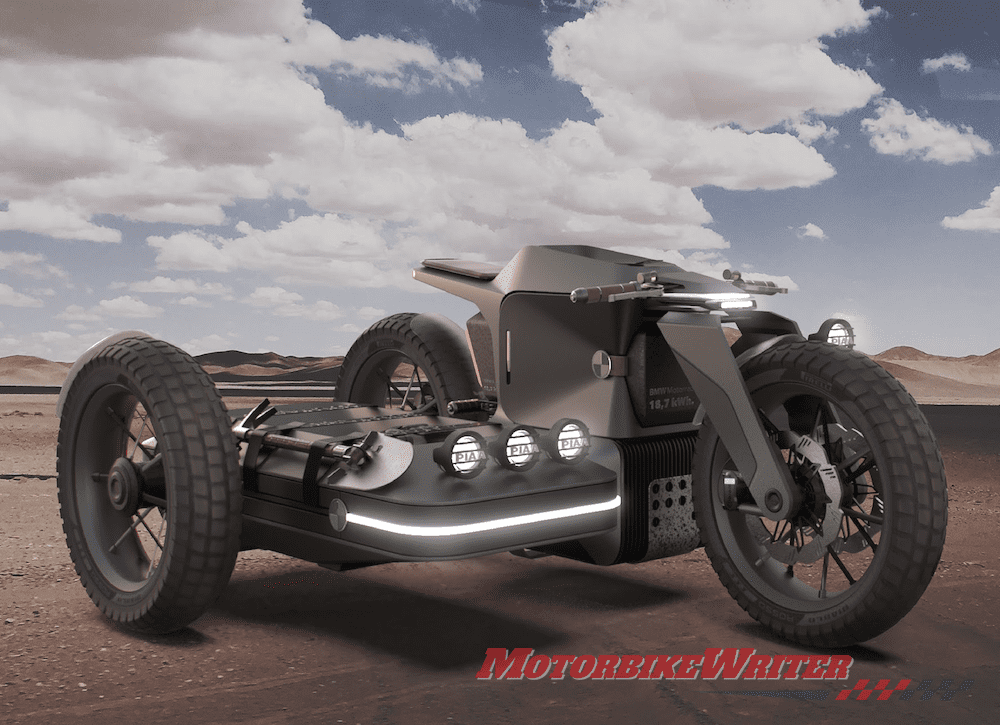 "Maybe, the 'off-road' adjective doesn't fit quite well, but I was thinking on traveling around the world without having to avoid bad condition or dirt roads (Morocco for example), not dunes or similar pure off-road conditions," he says.
"Either way, this was originally a really quick project and I had no time to approach technical solutions, the main proportions and front suspension system come, slightly modified, from the BMW DC Vision, an official concept, more or less as undriveable as this one could be."
The DC Vision is the authorised BMW Motorrad vision of what their electric future may look like with its boxer-style electric motor.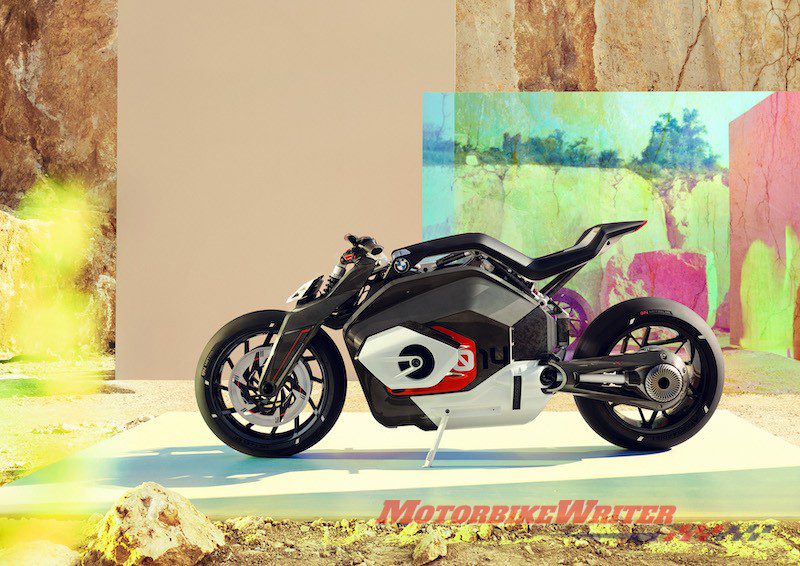 Not that BMW is getting close to an electric motorcycle just yet.
In 2018, managing director Stephan Schaller said electric motorcycles are "not in their immediate future".
Yet last year the company applied for a patent for an electric motorcycle with the motor and battery making up the bulk of the frame, linked via upside down forks and a single 45-degree mono shock to the swingarm.