Ok, so electric motorcycles are not as constrained on design as traditional bikes, but are some of the latest models simply taking the Mickey!
We recently showed one that looked like an X and another that had pineapples in the seat and now there is another made mostly of wood while the latest concept looks like a USB stick.
Wooden bike
Newron Motors founder Sébastien Mahut has spent years on his prototypes and has now unveiled a concept with a body almost entirely made of wood.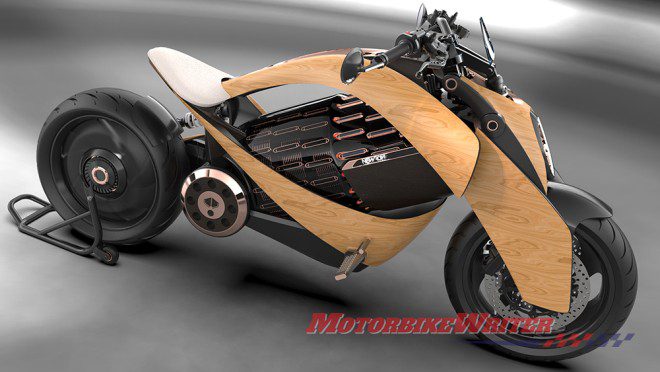 It's actually quite beautiful with swirling, flowing lines and glowing blue lights. Does it give you wood?
But it's also a bit impractical. What happens if you have a crash? Do you get out your whittling knife and make a new part?
We also wonder about the flexible nature of wood, the ageing when exposed to the weather, splinters in the nether regions, etc. So many issues!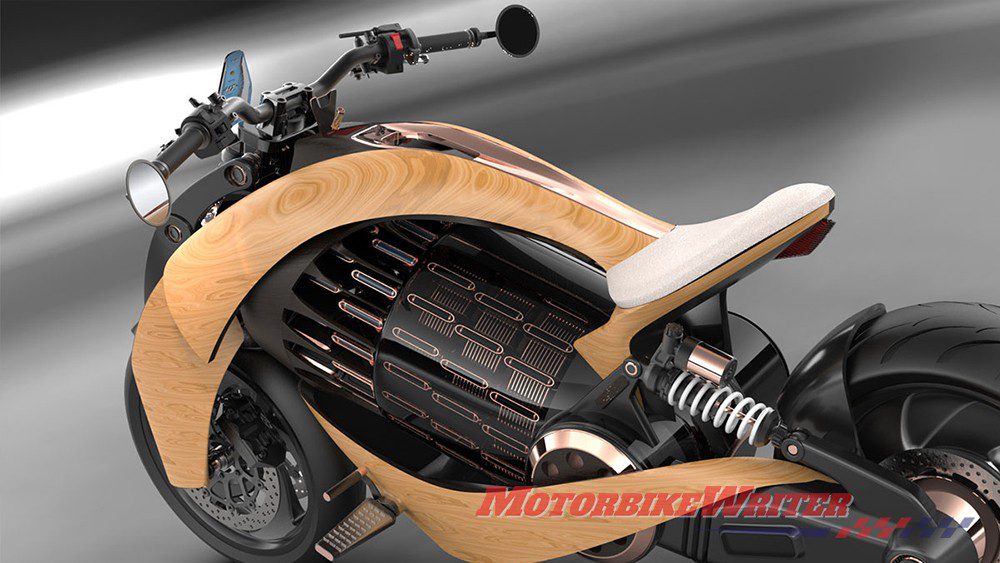 And isn't using wood running counter to the whole greenie thing of electric vehicles?
At the moment, it's just a concept, and Sébastien tells us the final model will have carbon fibre fairings with "precious wooden inlay" clear coated for UV protection.
The frame of the motorcycle is in aluminium.
A limited edition of 12 models will be released in early 2021, costing €60,000 (about $A96,700).
Sébastien claims it will have a maximum speed of 220km/h, range: up to 300km, 0-100km/h in three seconds and 40 minute charge time on a CCS plug.
"The motorcycle will be available in Europe first and then USA if there is a strong demand," he says.
Flash bike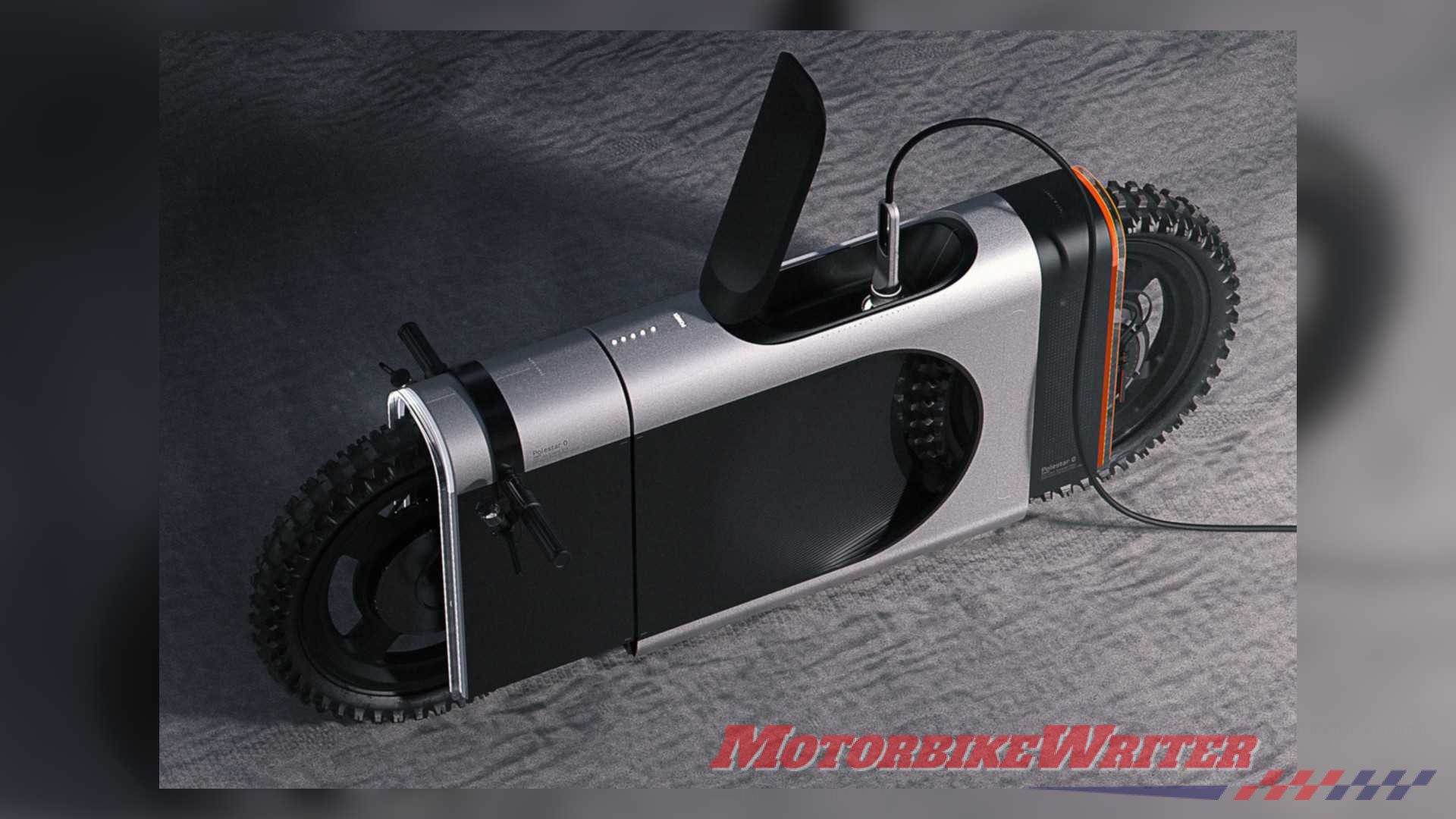 Car designer Arthur Martins has now turned his attention to motorcycles with this Polestar Salt Lake Runner (SLR) concept that looks like a USB flash drive. 
We love a slim bike like the Moto Guzzi Le Mans and Ducati Scrambler, but this just looks totally uncomfortable and unrideable in anything more than a straight line! Maybe that's why they call it a Salt lake Runner.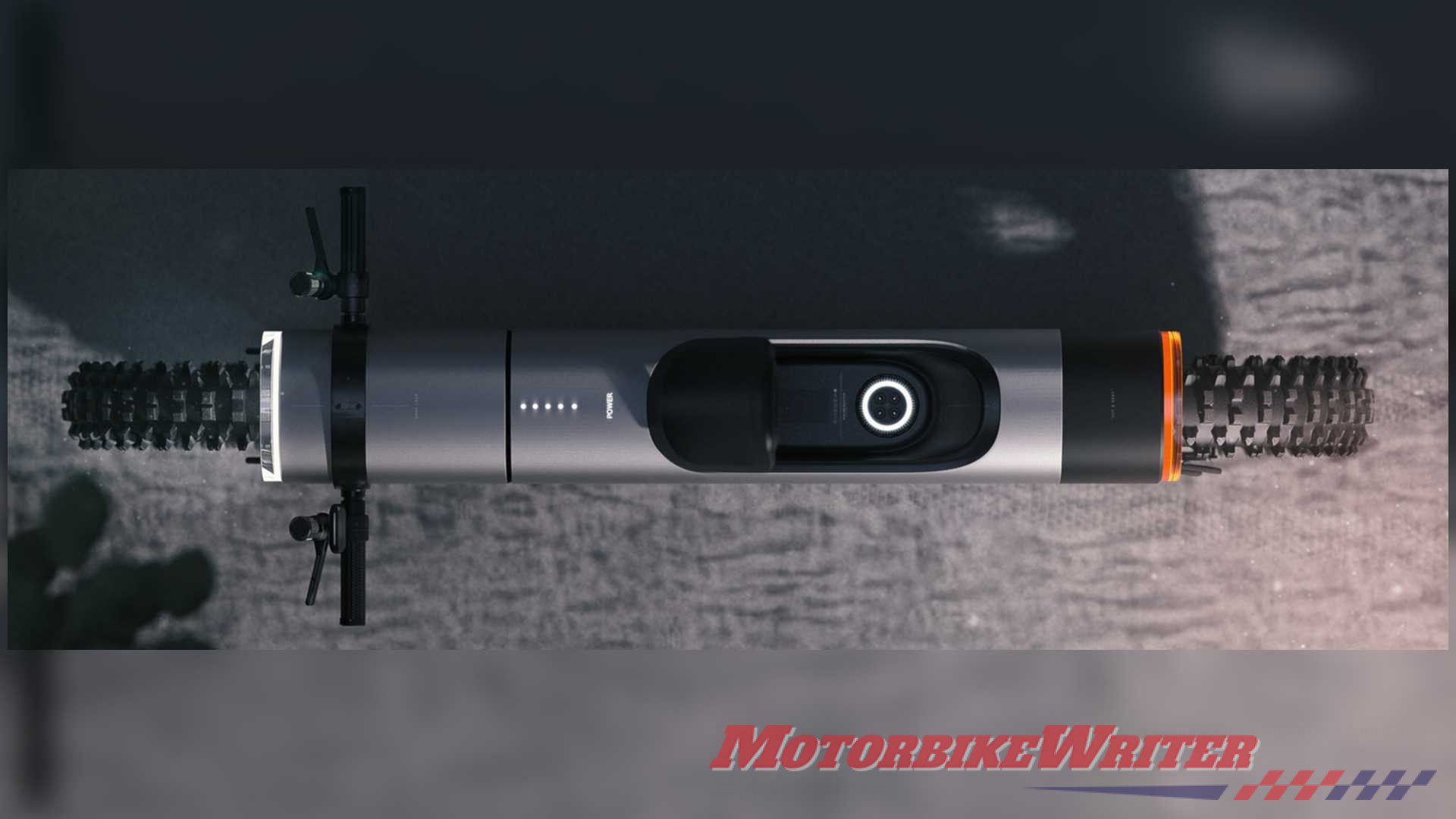 Arthur says it's a work in progress, but that he wants to make a street-legal version. We'll see.
Taking the Mickey
Are these guys taking the Mickey or just trying to get some media exposure?
If it's the latter then it's worked. At least with us!
But expect that there will be more zany electric motorcycles to come and take the Mickey out of us, given the current crop of eccentric designs.