When Ducati gave us a sneak-peek of their all-new DesertX in late September, the Italian bike manufacturer also revealed a plan to release a bike every other Friday until the big climactic date of the Desert X on December 9. 
Well, it's that other Friday – and for the theme "Land of Joy," Team Red has released not one but two Scramblers – an updated Ducati Scrambler 1100 Tribute PRO, and Ducati's all-new Scrambler Urban Motard.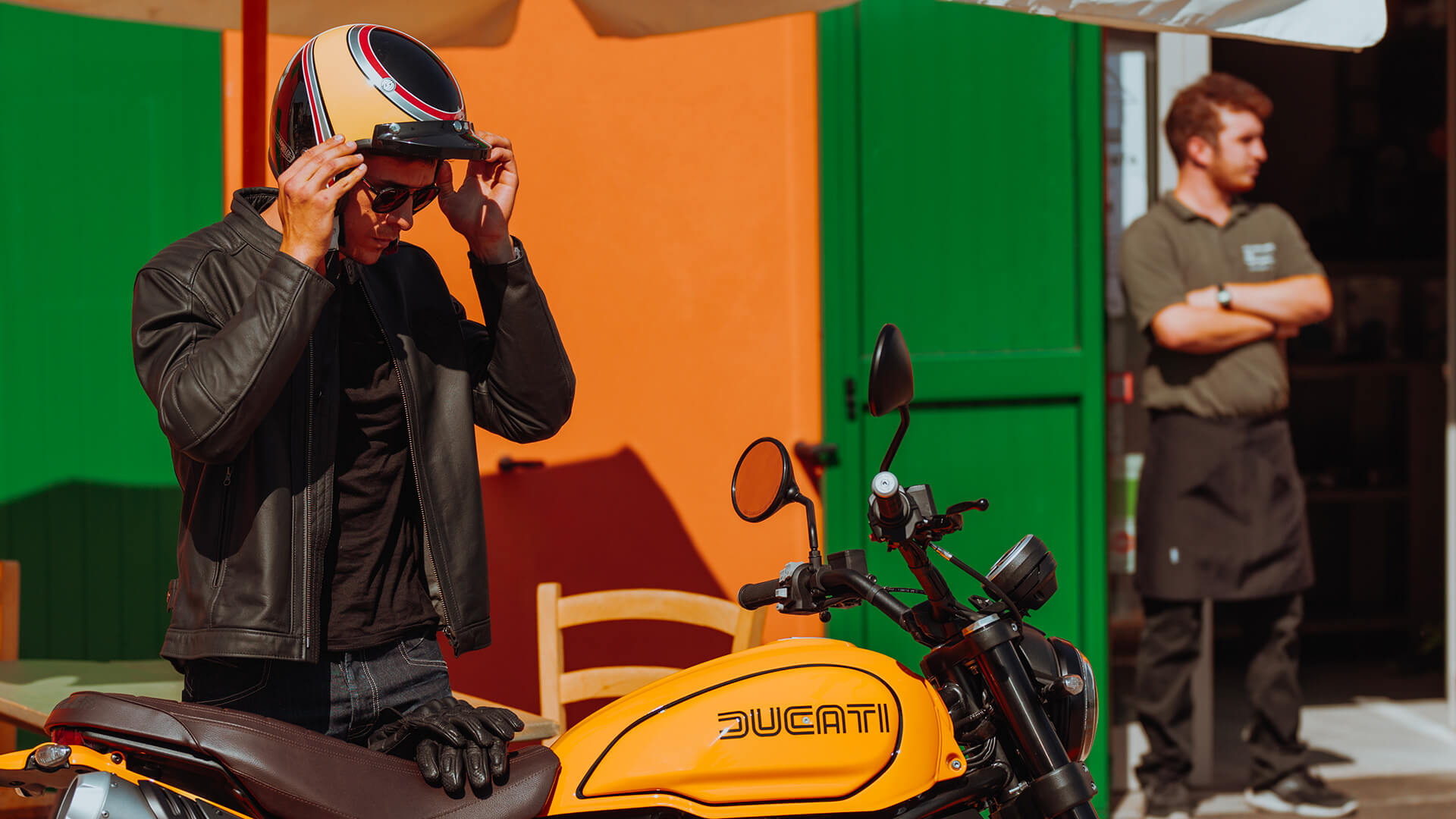 "It all began here in 2015, and, since then, an impressive 92,000 Scramblers have joined our family," states Claudio Angeli, Ducati's Scrambler Brand Director.
"Ducati Scrambler means fun, freedom, and self-expression; it has always been an icon of design and post-heritage remix."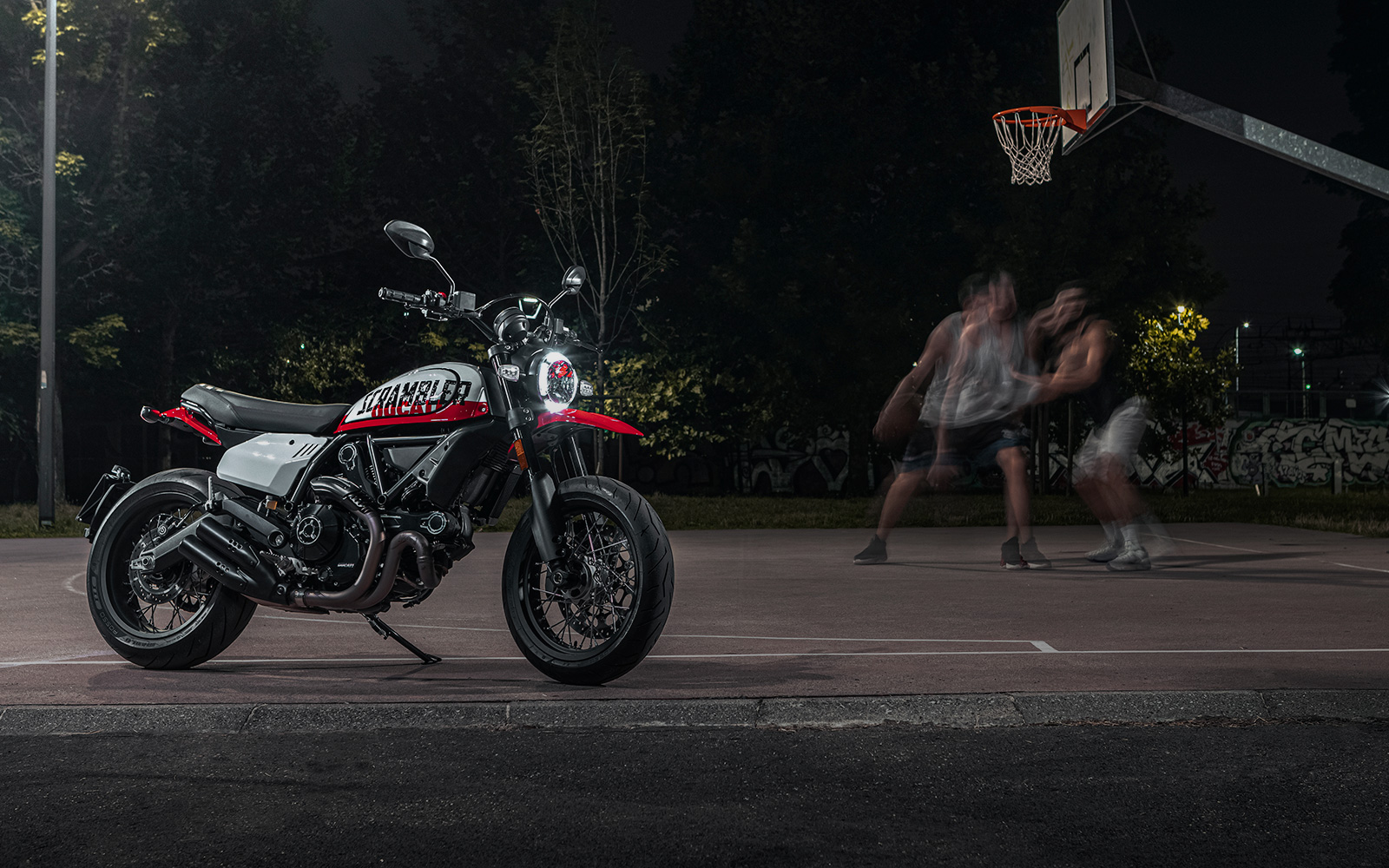 As per that freedom of expression, the two beasties represent different aspects of motorcycle culture. The Tribute PRO pays tribute to a significant fifty years in the creation and production of Scramblers (the only motorcycle in Ducati's lineup that still features that air-cooled twin-cylinder engine).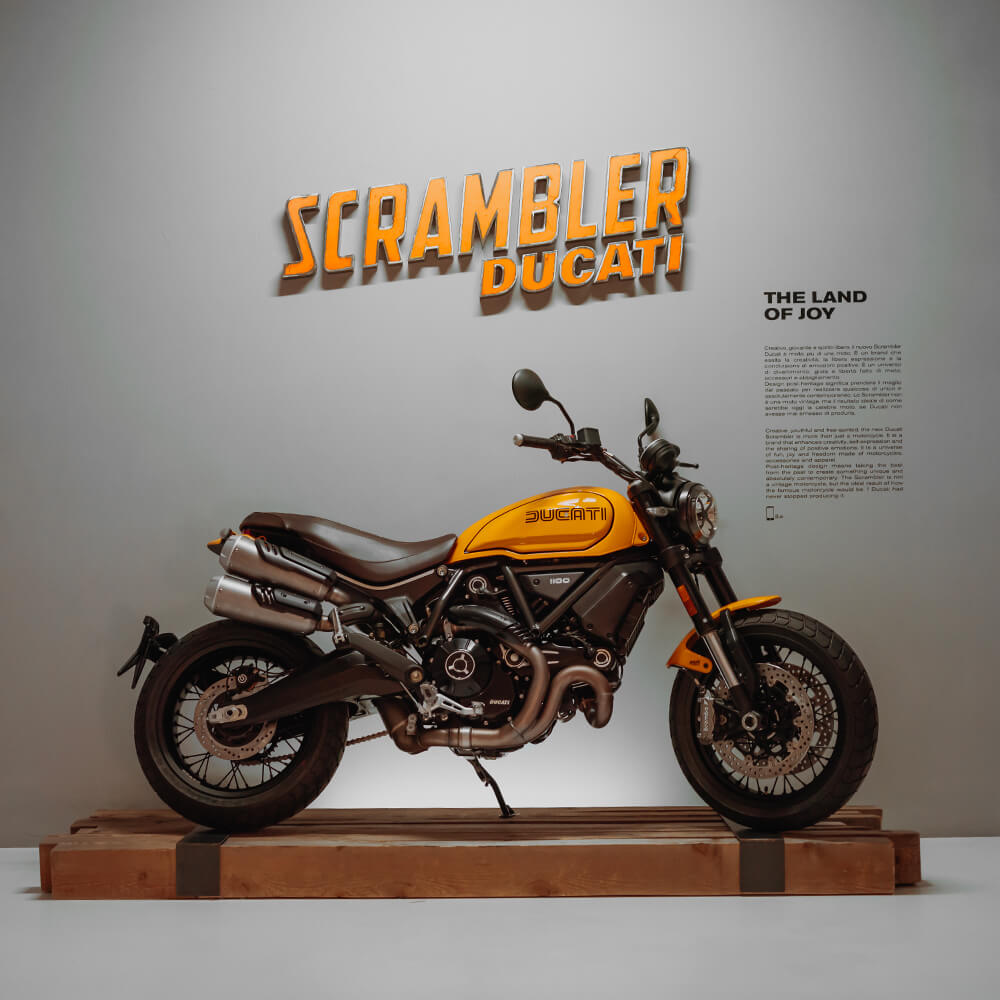 To recreate this iconic bike, the Borgio Panigale factory included in the production of the Scrambler Tribute PRO the special "Giallo Ocra" livery, the Ducati logo of the time designed by Giugiaro, black-spoked wheels, circular rear-view mirrors, and the brown seat with 'dedicated stitching.'
The bike also features newer technology; three Riding Modes, with the addition of Ducati Traction Control and a nice set of LED headlights.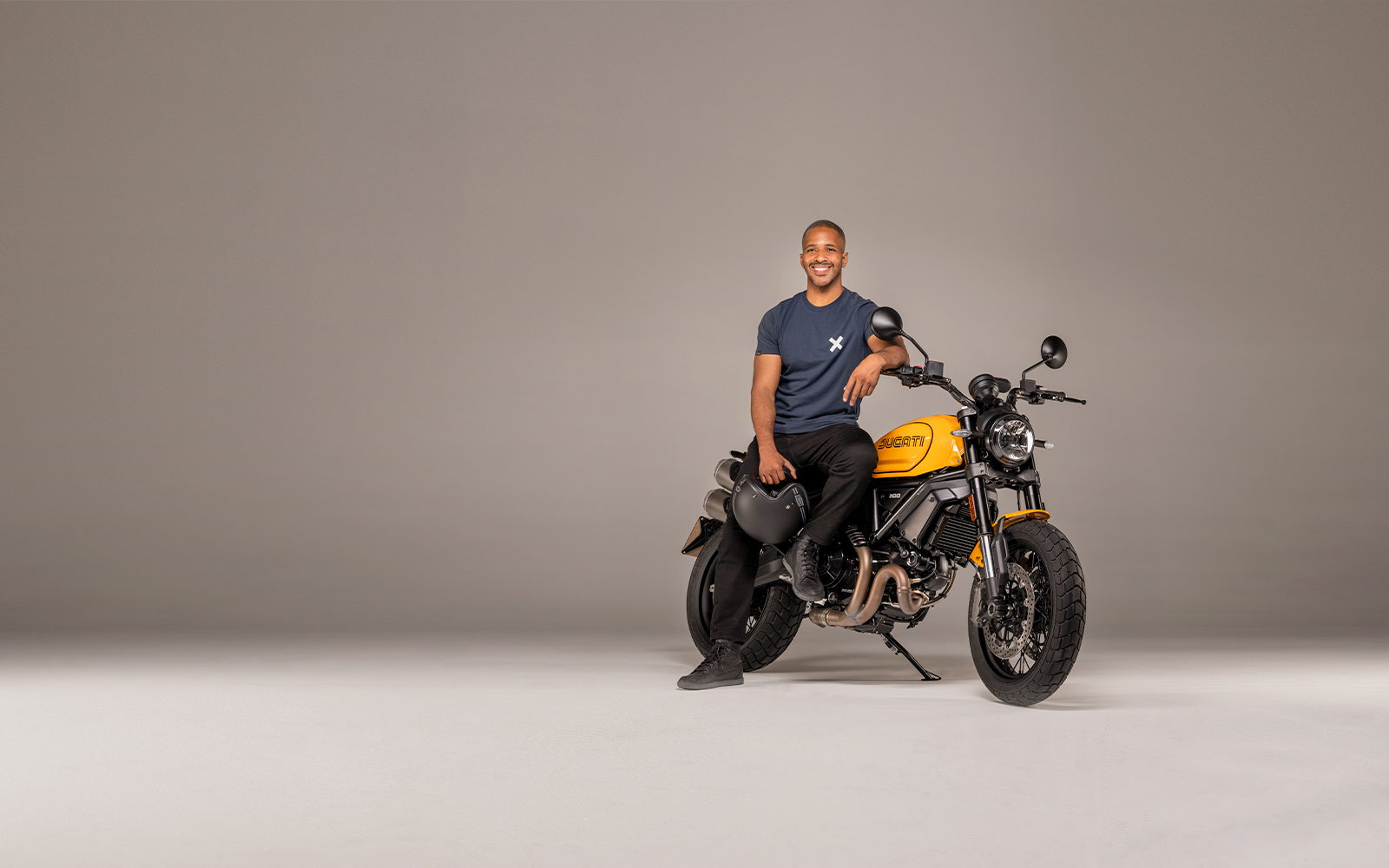 The power is nearly identical to the Ducati Scrambler 1100 PRO family, with "the 1,079 cc engine that delivers 86 hp of power at 7,500 rpm and a torque value of 66.5 ft-lbs. (9.2 kg) at 4,750 rpm, characterized by generous torque right from low revs."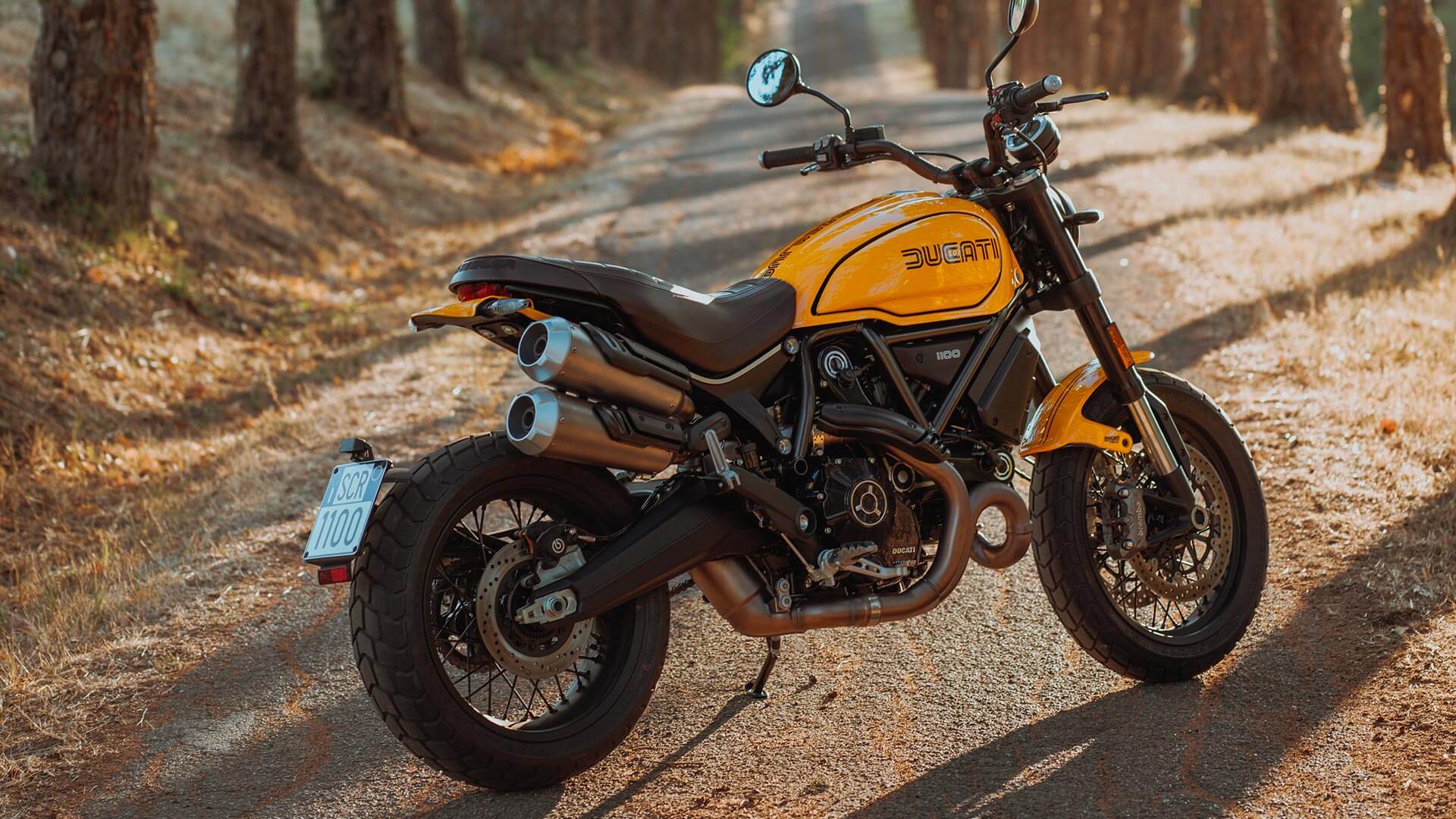 The Urban Motard, on the other hand, was created with the current (and future) generations in mind. New is the theme, and new is what they got.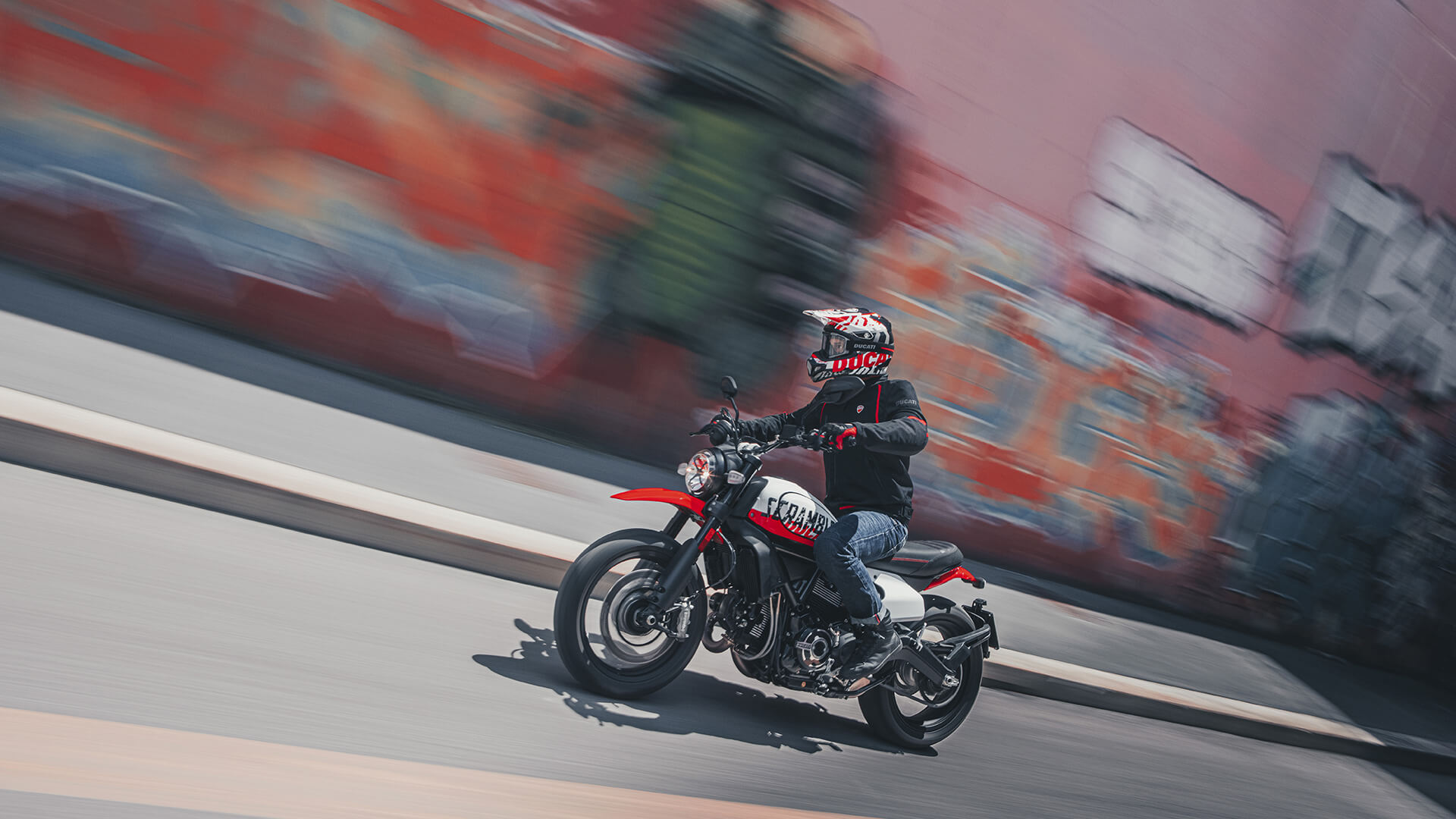 This includes "new livery that combines in an unprecedented way Star White Silk white and Ducati GP '19 Red in energetic graphics, inspired by the world of street art and metropolitan graffiti."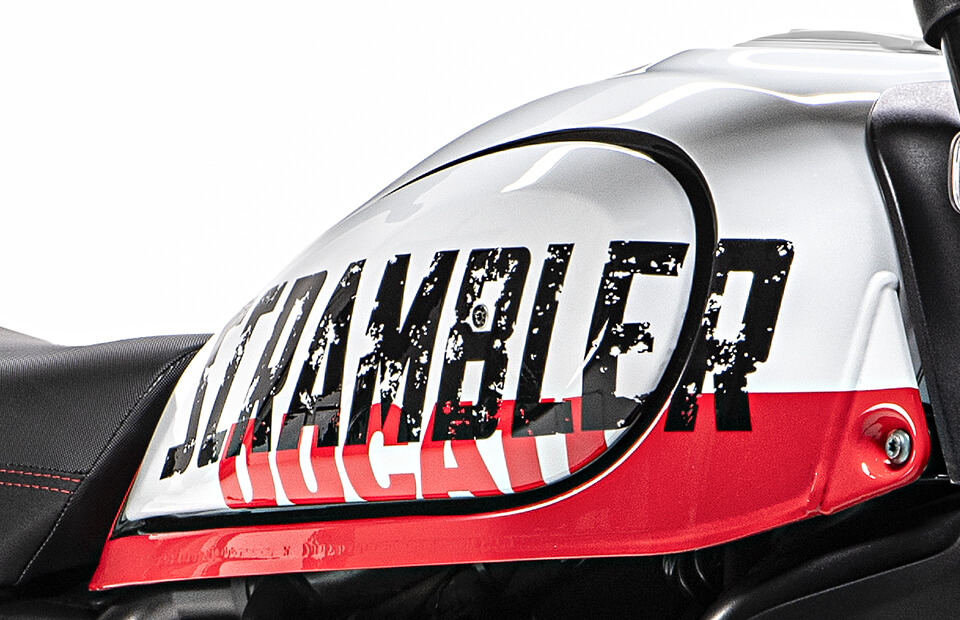 That means a neat 803 cc L-twin engine with desmodromic distribution, which delivers 73 hp of power at 8,250 rpm and 48.5 ft-lbs. (6.7 kg) of torque at 5,750 rpm.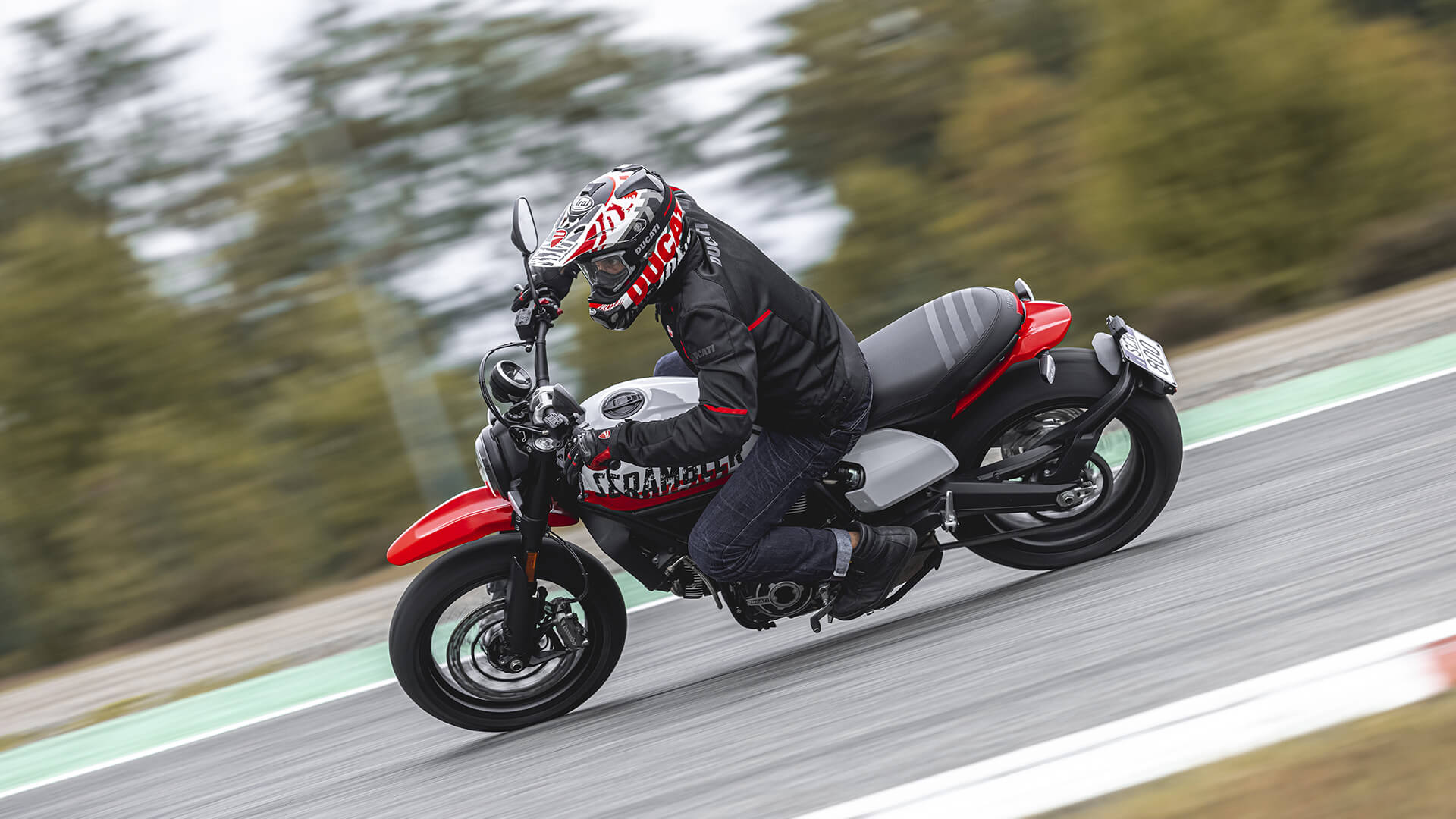 Other features of the Urban Motard include 17" spoked wheels, a high front mudguard, a flat seat with side number plates, and those hallmark headlights with LED DRL.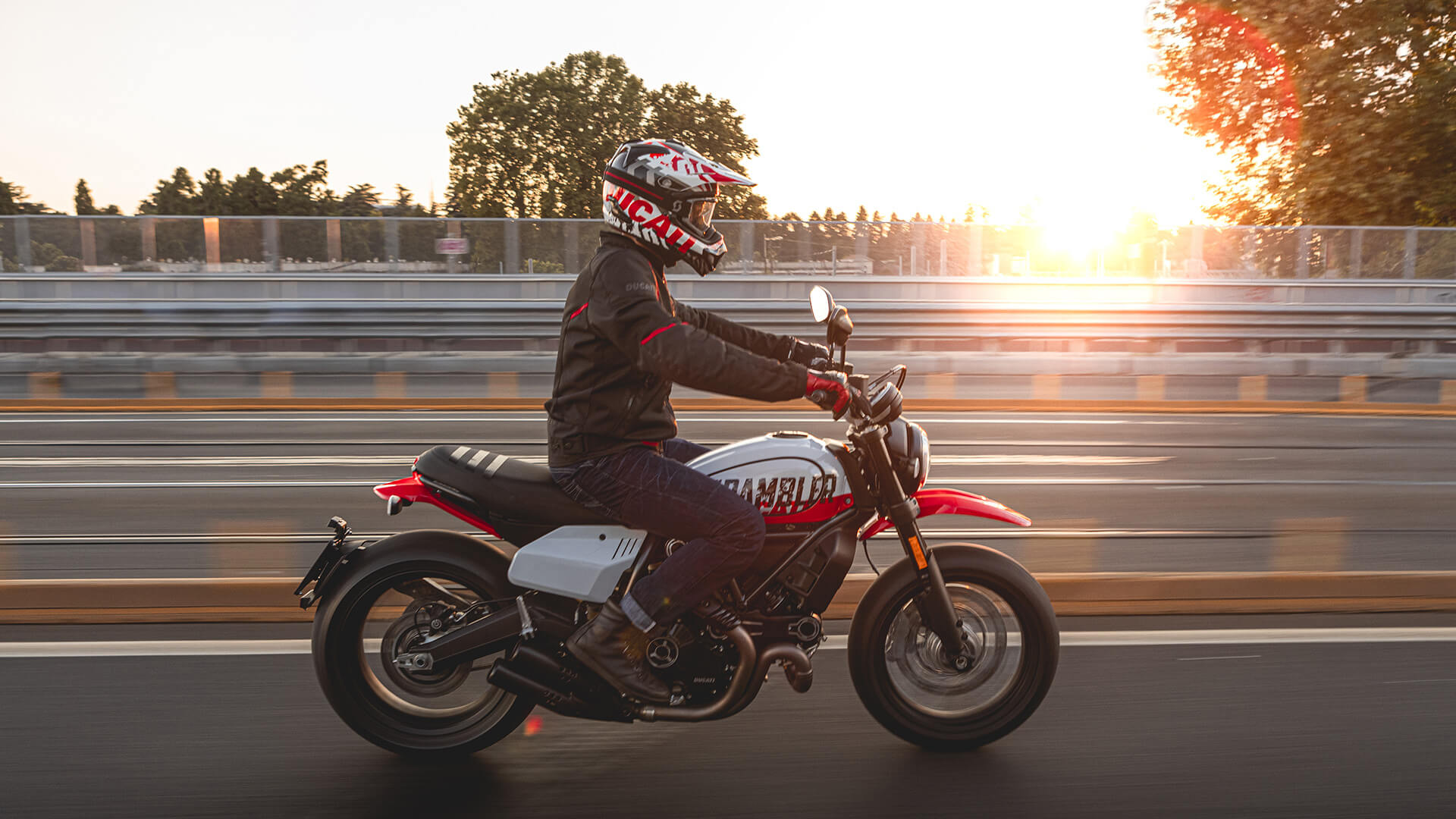 "The Land of Joy is a world full of energy, joy, and light-heartedness where self-expressionism is the dynamism that makes every Scrambler unique and maverick," smiles Angeli.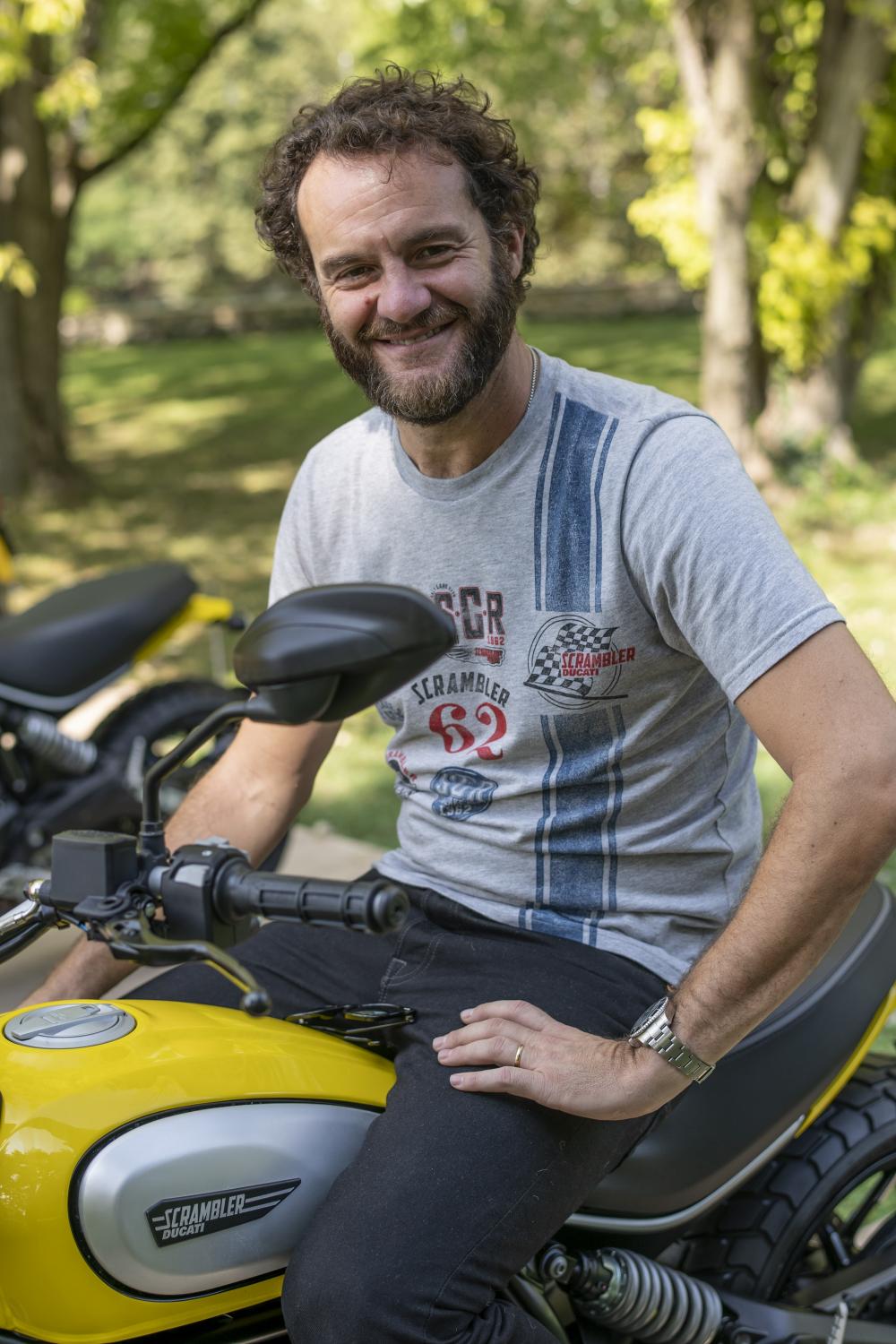 With the addition of these two bikes to the lineup, we couldn't agree more. 
Stay tuned for further updates from the Italian manufacturer, and as always, stay safe on the twisties.