Ducati has just pulled the covers off of the 2022 Hypermotard 950 SP – the third rendition in the Hypermotard collection.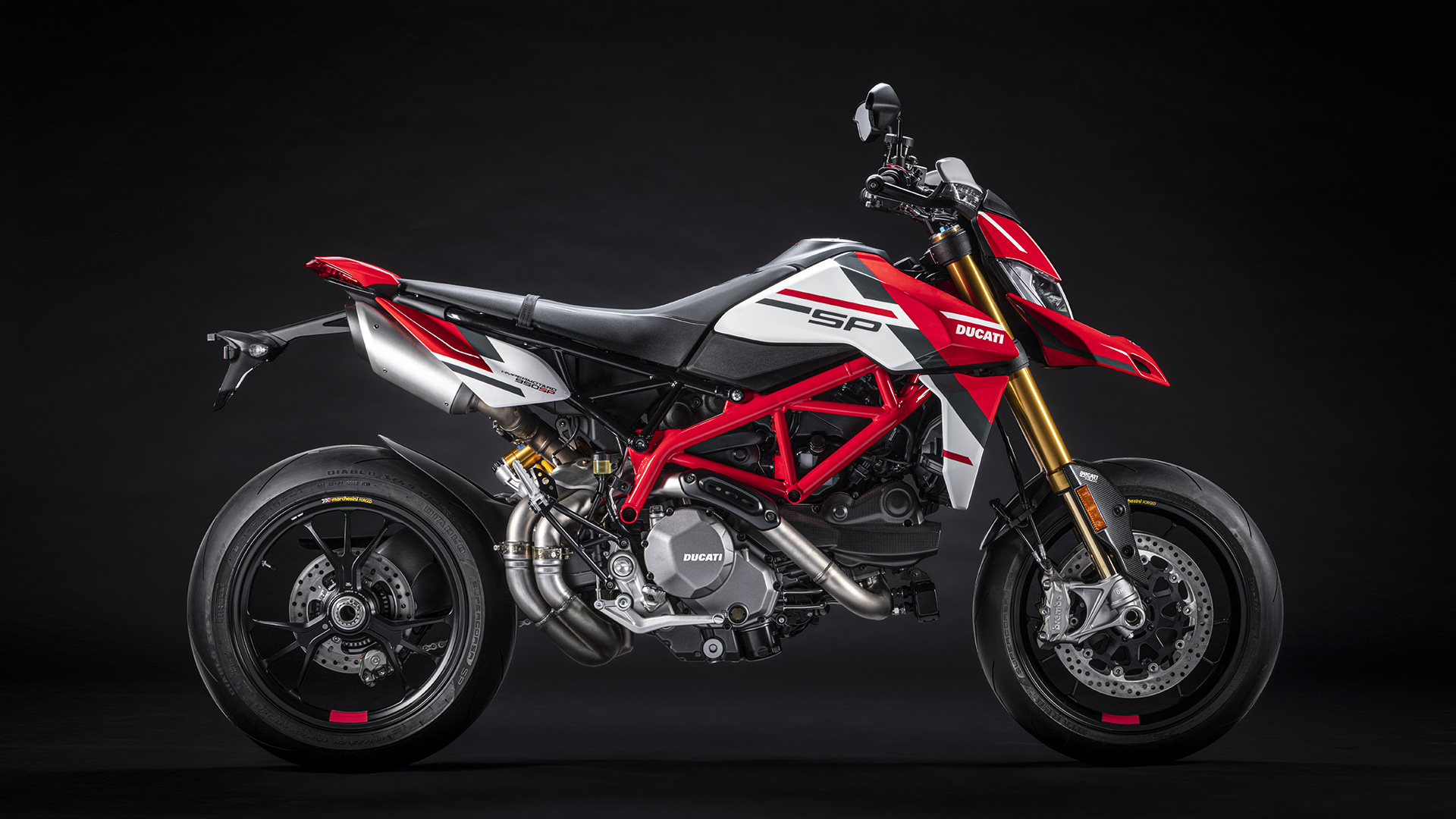 The Ducati Hypermotard family caters to a very special group of sport riders. Those who crave to ride for hours on end, follow any urban path their heart desires, and if they choose, put people to shame on the track – a group known widely as 'Hooligans'. 
The 2022 Hypermotard isn't for the faint of heart, as its heart is Ducati's Testastretta 937cc, L-twin that pumps out a whopping 114hp and almost 71ft-lbs of torque – the same engine found in the new Monster and Ducati Supersport 950 – but with a touch more horsepower.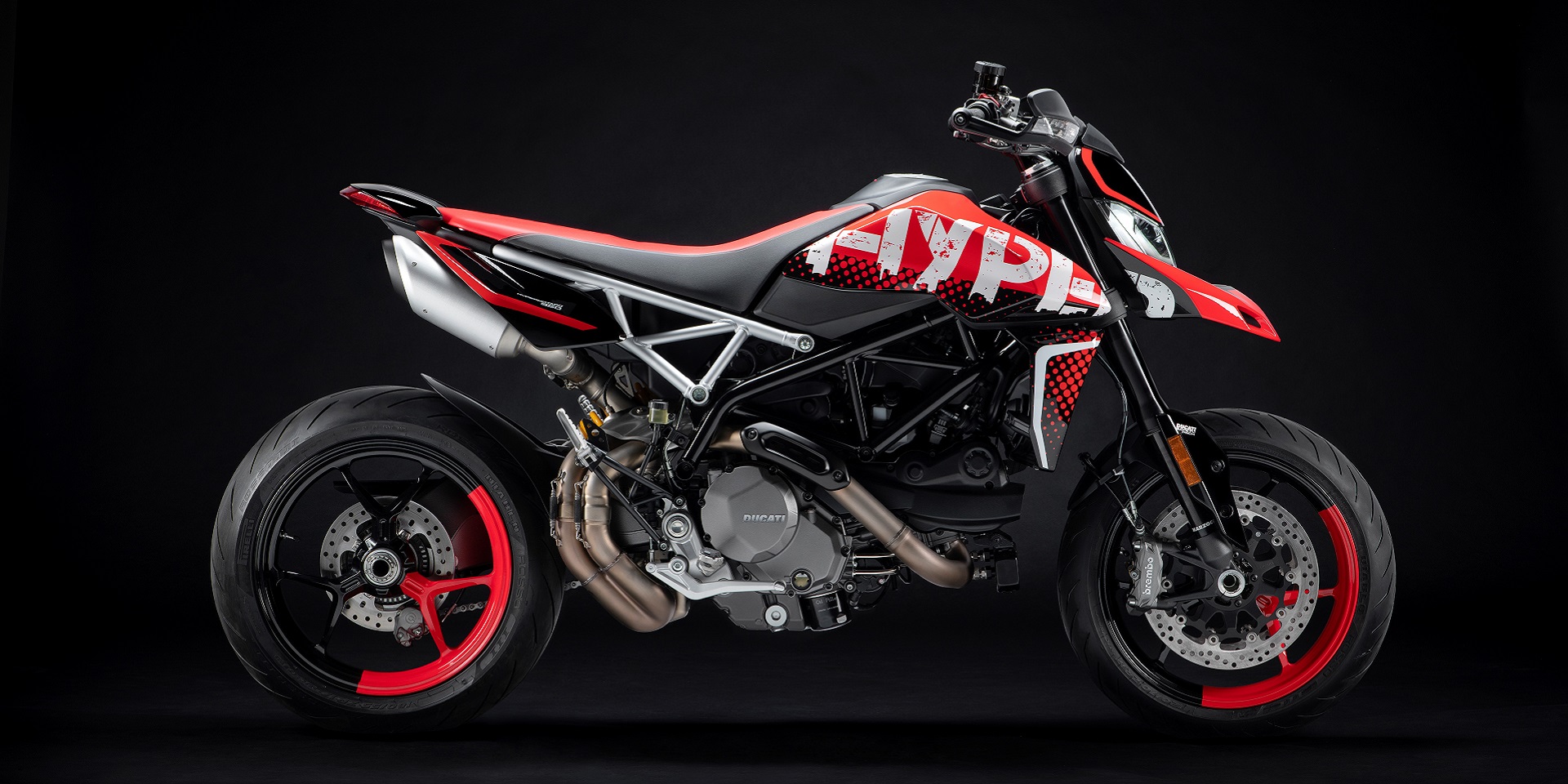 The Hypermotard's ergonomics are fit for a cross-country trek but maintain the capability to dominate on the race track. The 2022 950 SP comes with full Ohlins suspension, Marchesini forged wheels and Ducati's Quick Shift EVO. But if you were planning to show up to the track with a subtle weapon, unfortunately, the SP's Corsa livery is a dead giveaway to any potential victims.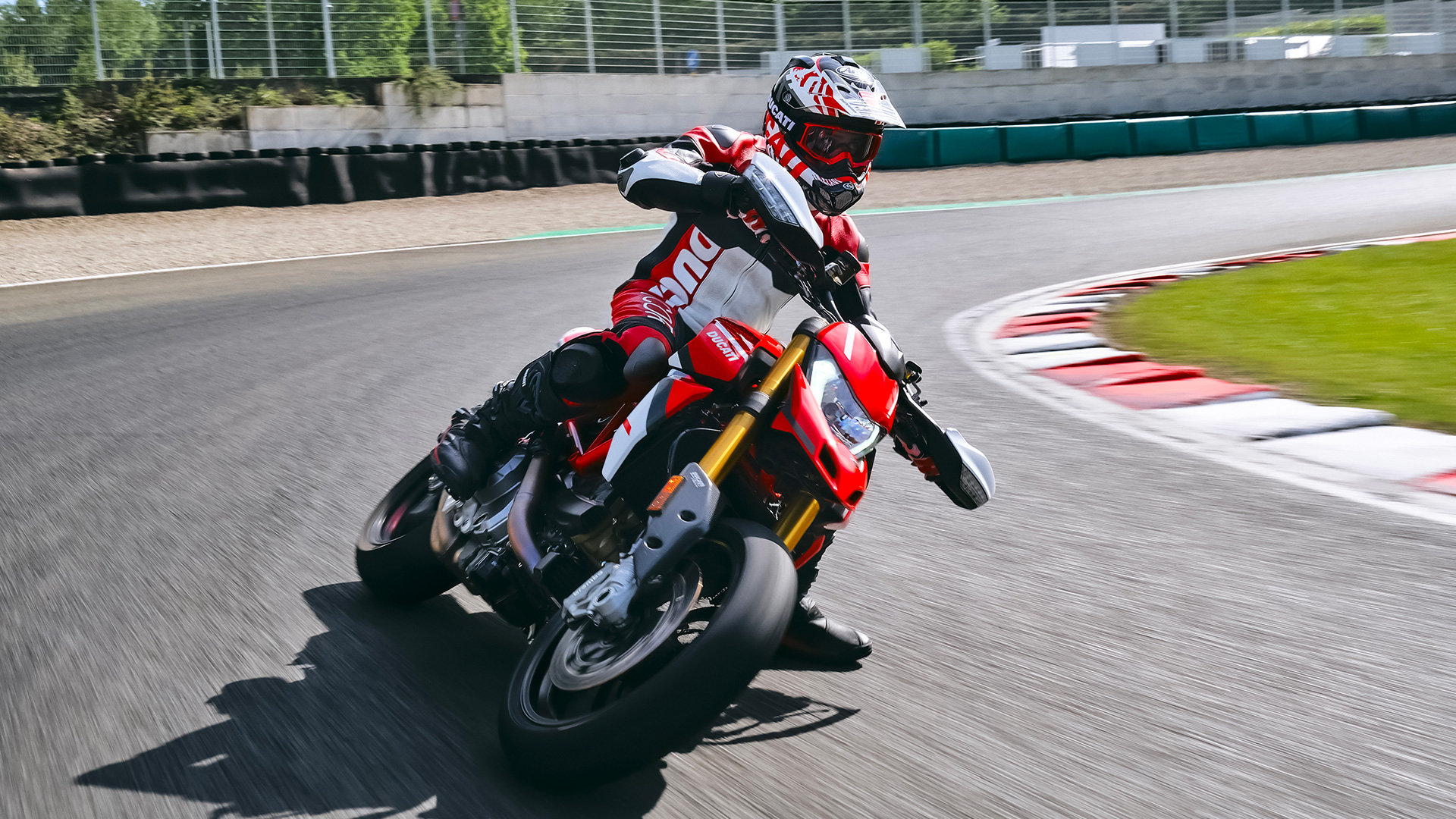 While the base model sits at $15,495 and the 950 RVE sits a thousand more (for some snazzy graphics). The 950 SP comes in demanding $19,895 and is said to be available in June 2021. The extra $4K for the SP over the RVE model is a realistic ask considering the track-oriented upgraded suspension – we can chalk up the SP's new Corsa colorway as an added bonus.