Whoever thought they would hear the words "Ducati" and "electric scooters" in the same sentence?
But now it seems Perth-based Vmoto who manufacturers in China has signed a licence agreement with the Italian manufacturer to make luxury electric scooters under the Ducati brand.
They claim they will be sold worldwide through current distribution networks.
However, Ducati Australia says they will not be sold here.
This is not an electric scooter for kids.
Electric noise
Ducati has been making noises about scooters and electrics over the past few years and has licensed two electric projects to other companies.
In 2015, there was the e-Scrambler painted in Scrambler Urban Enduro colours. It was made under licence to Ducati by Italwin, an Italian company specialising in pedal-assisted electric bicycles.
In 2017, Ducati Western Europe managing director Edouard Lotthe said they were looking at both scooters and electrics, while VW Group Chairman Matthias Mueller said Ducati would have an electric motorcycle by 2020.
In the same year the Ducati Zero futuristic design concept was produced by the Milano Scuola Politecnica di Design (Design Polytechnic School).
In 2018, Ducati unveiled its first electric mountain bike, the MIG-RR.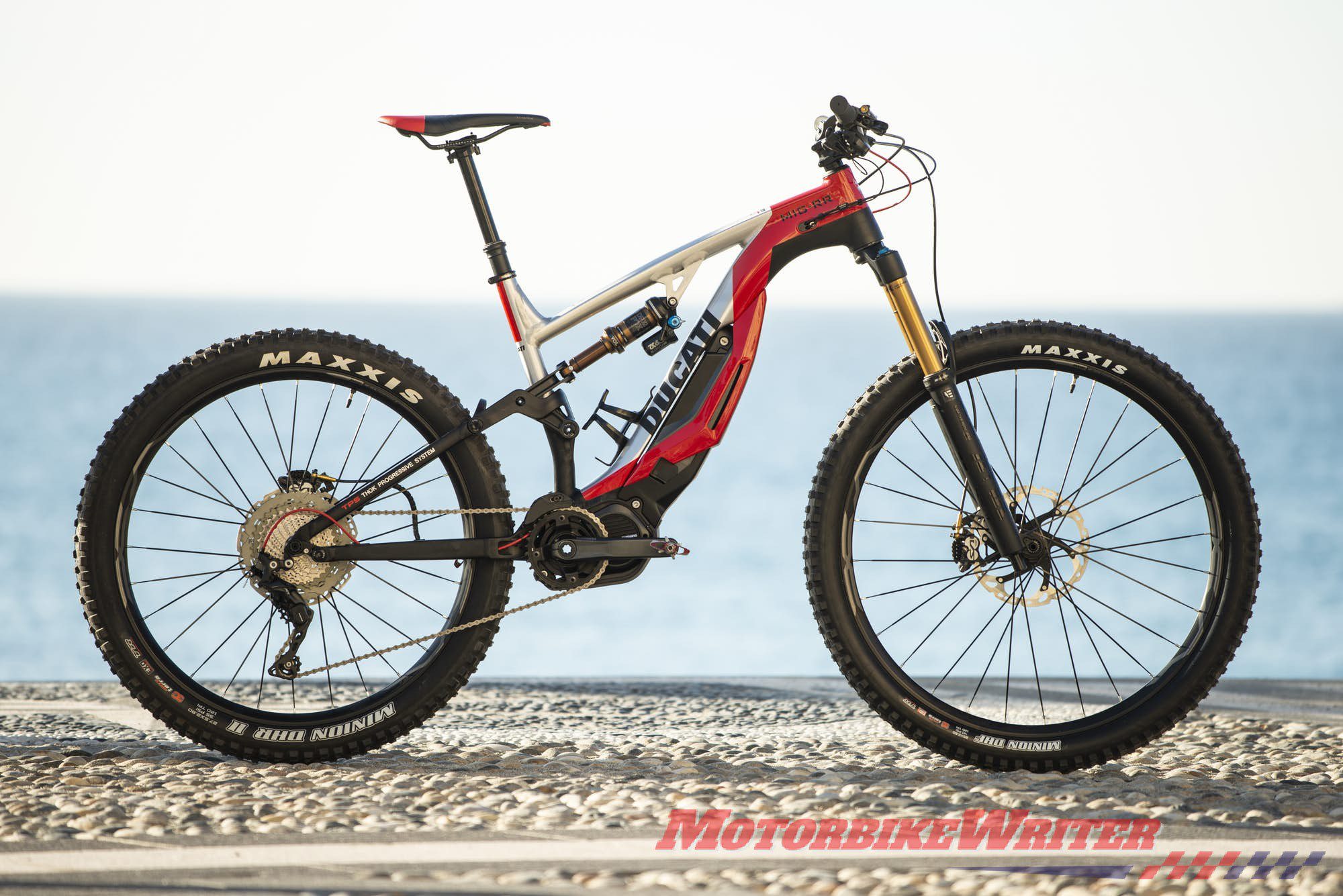 And this year Ducati boss Claudio Domenicali admitted he rides a Hypermotard converted to electric power with a Zero FX powertrain and said the company is about to join the electric bike race.
"The future is electric, we're not far from starting series production," he said.
So there could be more electrics from Ducati soon, rather than just a licensing agreement for luxury scooters.
Chinese electric scooters deal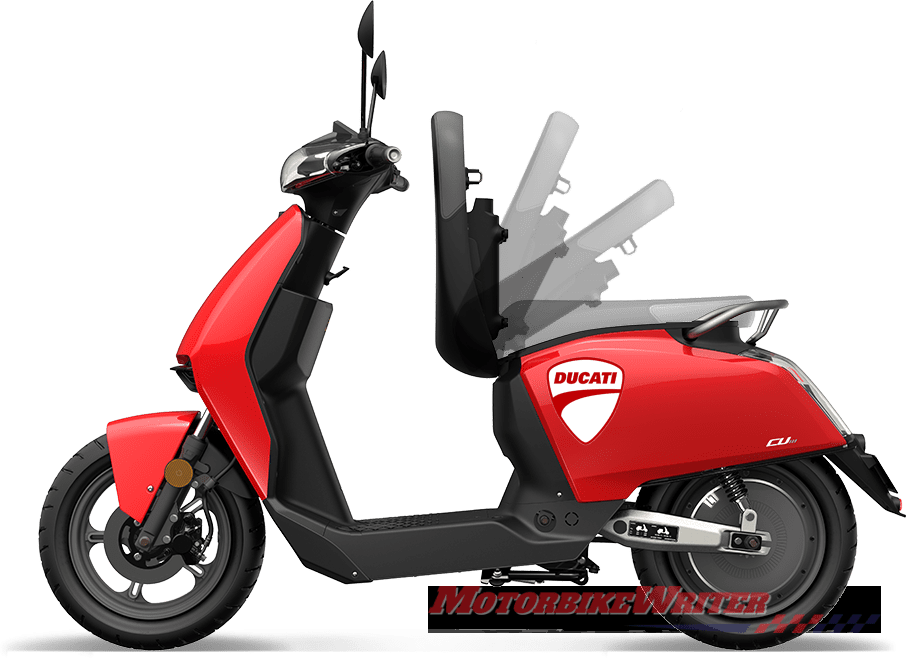 The new licence deal signed with Vmoto will result in "CUX special Ducati edition" electric scooters.
Vmoto already make cheap electric scooters and motorcycles under the Super Soco brand which are available in Australia.
The entry level TS11200R electric motorcycle costs just $4990 ride away with 80km range or double that with a second battery fitted.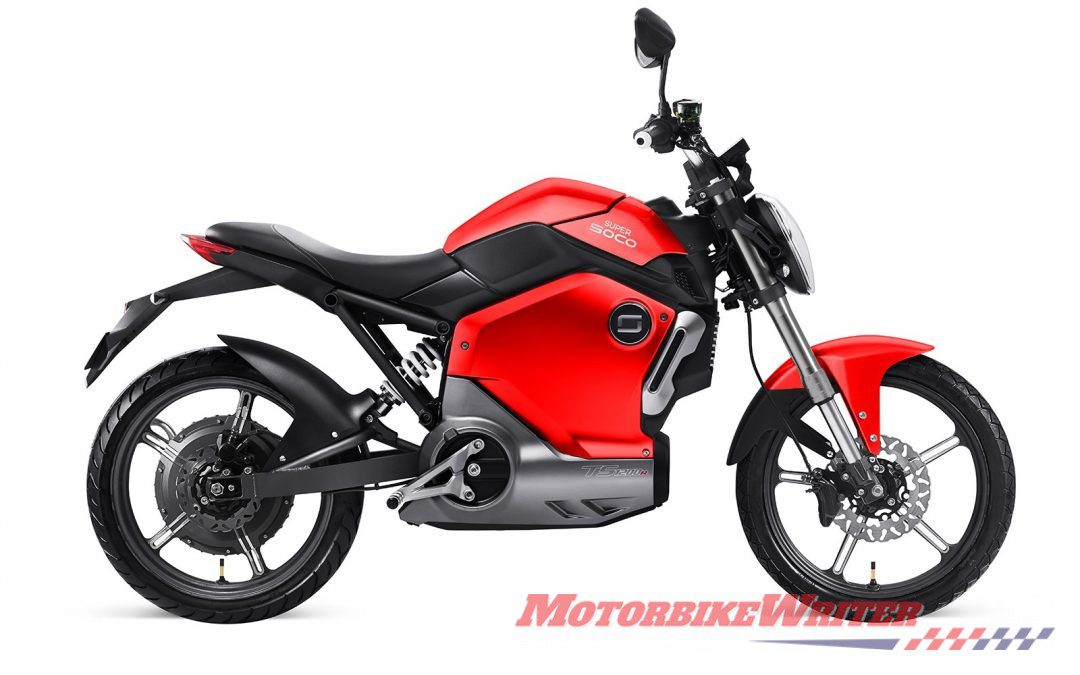 They say the Ducati/Vmoto CUX scooter will be marketed as a "high-end luxury product at a premium price" and sold globally over the next two years.
Vmoto and Ducati will promote the CUX special edition to the "existing worldwide distribution network".
Super Soco is imported by Urban Moto Imports who have not yet commented on distribution.
Ducati Australia says they are not a Ducati electric scooter, but "an electric scooter that wears Ducati's colours, no more than that under a licensing agreement".
"It features a Bosch 2700 W engine and a 32 Ah and 60 V battery, and is able to offer a battery life of 60km with a rapid charge system," the spokesperson says.
"The agreement is to distribute the scooters only in China, Europe and South America."
Vmoto managing director Charles Chen says the deal is partly intentioned to further grow Vmoto's product awareness in Europe.