Ducati will revive the iconic SuperSport as an everyday ride and is celebrating its 90th anniversary with the release of a limited edition of 500 1299 Panigale S Anniversario motorcycles.
The bikes were "revealed" at the biennial World Ducati Week in Misano at the weekend, attracting more than 81,000 Ducatisti, up 25% on 2014 figures.
Casey Stoner launched the 209 horsepower Anniversario model with a host of electronic trickery and exotic components, costing about $42,000.
Ducati Australia is yet to receive confirmed quantities of the bike for our markets as well as a confirmed retail price.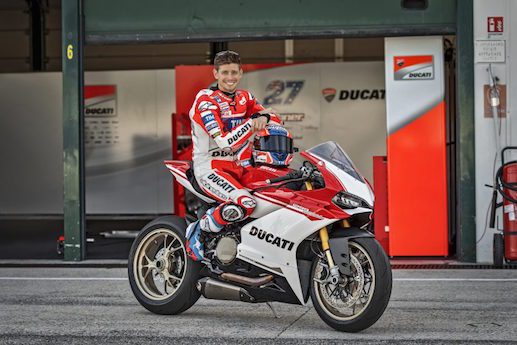 In 2014, WDW staged a sneak closed-room preview of the Scrambler with fans permitted in after surrendering cameras and phones.
This time the rumours were hot that they would do the same with a 1200 Scrambler or maybe a return of a Sport Classic model to satisfy the burgeoning retro market.
Instead, the closed room "revealed" a revived SuperSport believed to be powered by the Hypermotard 939 Testastretta 937cc liquid-cooled engine with 113hp and 97.9Nm.
We expect the SuperSport will be publicly unveiled at the EICMA bike show in Milan in November.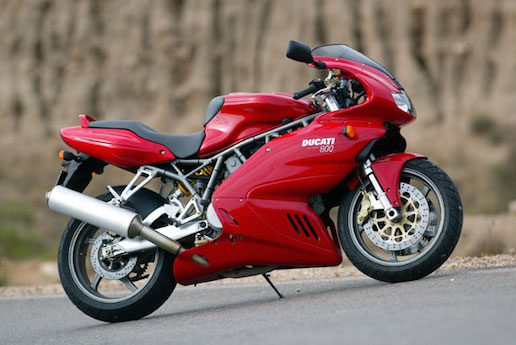 Fans who saw the bike say it still has the iconic trellis frame, banana seat and clip-on handlebars, but they have been raised to make it a more comfortable ride.
Despite Ducati's best efforts to stop photos leaking, one has, although we can't vouch for its authenticity and Ducati isn't confirming anything.
The image will come as a bit of a disappointment for nostalgic SuperSport fans as it looks like a slightly more rideable Panigale.
Instead of the beautiful liquid, flowing lines of the last iteration of the venerable marque, it has sharp edges like most other modern sportsbikes.
The Ducati SuperSport and SS air-cooled models ran from 1988 to 2007 and have a legion of devoted fans as a potential market for the new/retro model.