Ducati looks like it is planning a GP-inspired Hypermotard 950 and a naked "streetfighter" version of its V4 Panigale.
A Hypermotard 950, customised by the company's styling shop, Centro Stile Ducati, has won first place in the Concept Bikes: New Design and Prototypes by Manufacturers and Independents category at the prestigious Concorso d'Eleganza Villa d'Este held at Cernobbio on Lake Como, Italy, at the weekend.
The concept features a compact full LED projector plus styling and technology inspired by the MotoGP bike.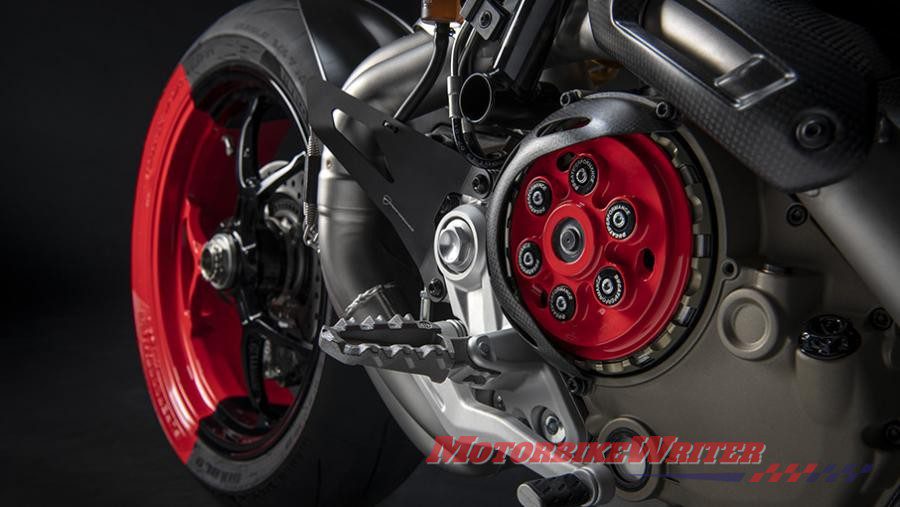 The Hypermotard was introduced in 2005 and has been through many iterations.
Now it could have a GP-inspired version.
Let's just hope it doesn't have those ridiculous partially red tyres and rims!
Naked V4
There has been talk for some time of a naked version of its V4 Panigale for some time.
In February, a custom V4 Penta by Italian design company Officine GP Design was unveiled.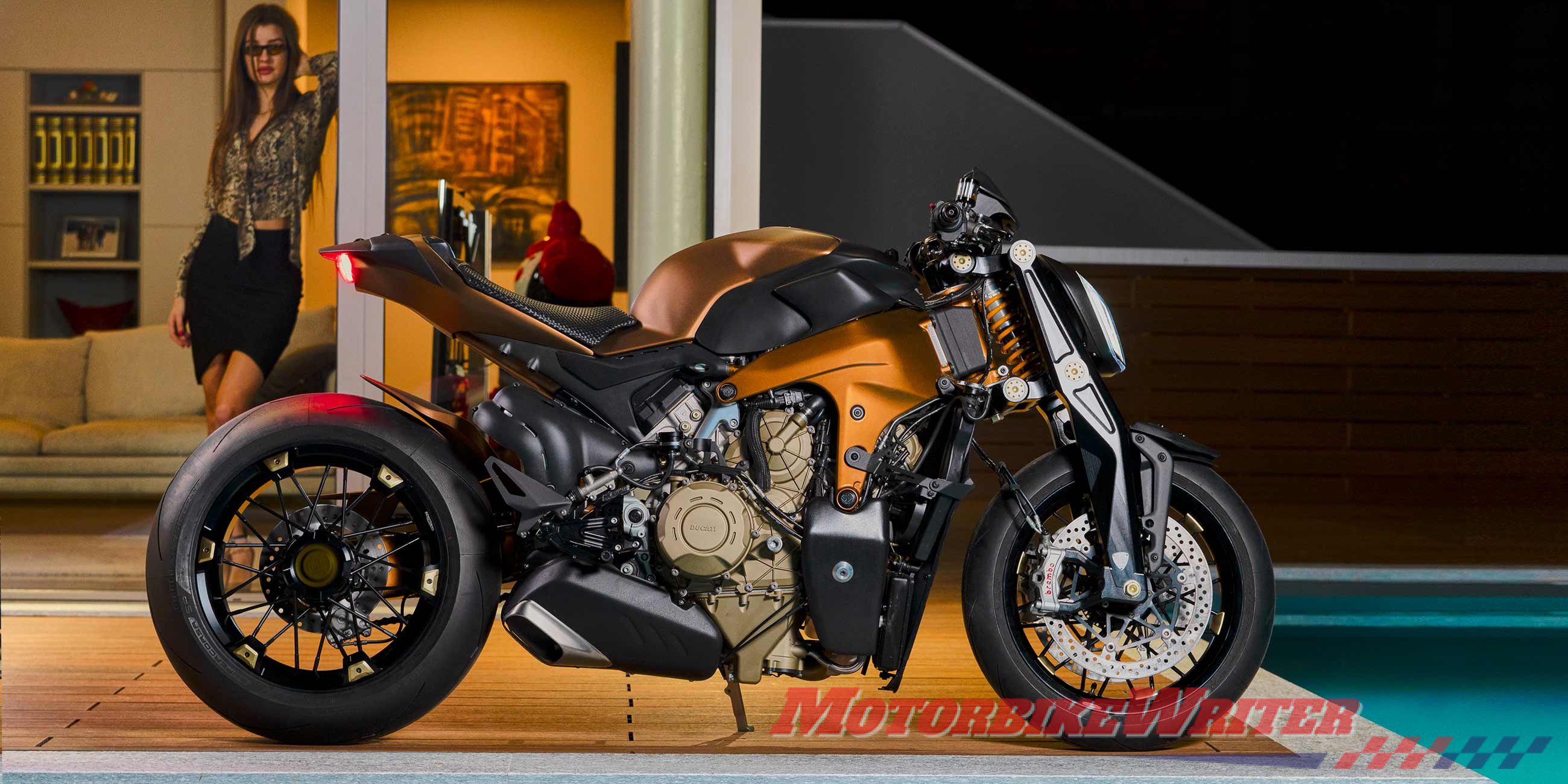 Now, Drop Dead Gorgeous magazine has released spy photos of a naked V4 being track tested.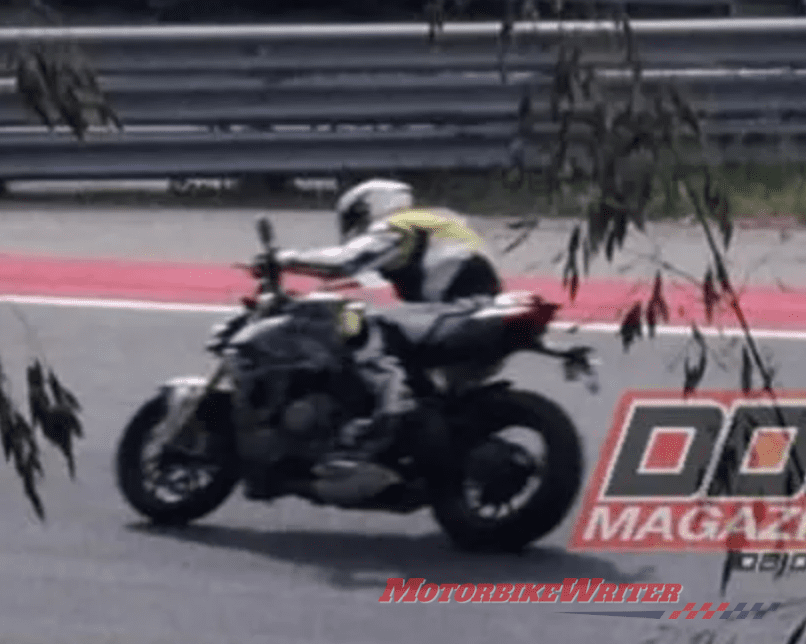 The blurry images show it has the V4 headlight, but only a lower fairing and bellypan like an Aprilia Tuono.
As a street fighter it gets MX-style bars rather than clip-ons.
Since the famous Pikes Peak Hillclimb in Colorado does not allow bikes with clip-ons, this could just be a prototype to run in the event which Ducati has won on several occasions.
The hillclimb is on June 24, so the track testing seems relevant.
But surely Ducati wouldn't go to so much effort just for one race. We think a production version will not be far away.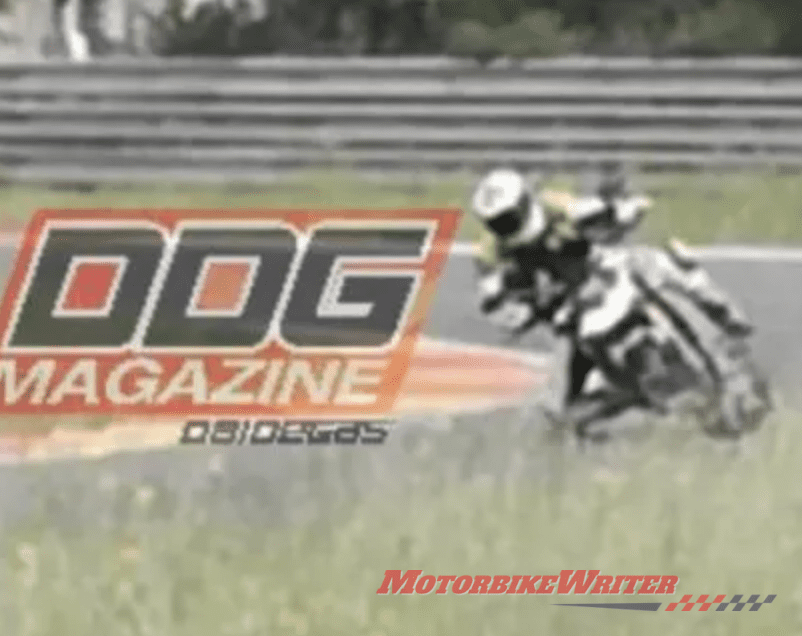 However, don't expect the 1103cc engine to have the same 213 horsepower (158kW) as the V4.
No doubt they will tune it down for a street fighter version, probably just a little more than the Tuono's 173hp (129kW).