GT stripes have always given any vehicle an extra something that drives motorists wild and the two new Ducati Monster Stripe models are no different.
Ducati has reintroduced the striped paintwork to their 2015 Monster fleet in the 821 and 1200 S versions. They both come in red with white stripes on the mudguard, tank, and passenger seat cover, plus a red frame and black wheels.
They are available in Australia on order only and will cost you an extra $1000 for the "go-faster" paintwork. Glass's Guide tells us that special limited-edition paintwork adds to retained value and can be a good sales tool when it comes time to trade up. 
However, it's not just the stripy paintwork that makes these models so special.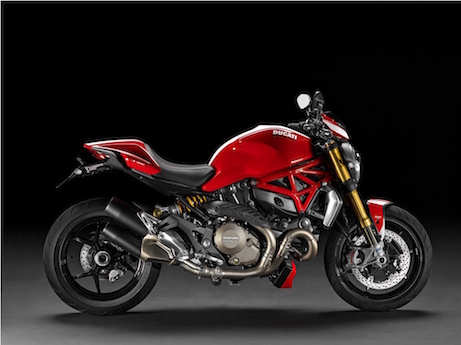 The Monster 1200 S Stripe also comes with a red micro-fairing with windshield, carbon fibre belt covers, and a Ducati Performance undertail plate holder machined from solid aluminium.
The Monster 821 Stripe gets the red micro-fairing with windshield.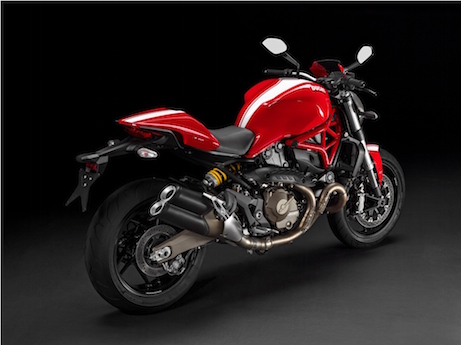 2015 Ducati Monster prices:
Monster 659 (LAMS approved) $12,990

Monster 821 Dark $16,290

Monster 821 Red $16,790

Monster 821 White $16,990

Monster 821 Stripes (order only) $17,990

Monster 1200 $19,990

Monster 1200 S Red $24,290

Monster 1200 S White $24,490

Monster 1200 Stripes (order only) $25,490