Ducati is adding an e-Scrambler urban electric bicycle to its small, but growing nascent range of e-bikes.
The e-Scrambler (€3699/$A6065) trades off the popularity of the Scrambler range and joins their first e-mountain bike, MIG-RR (€6255/$A10,255), which was launched in October 2018.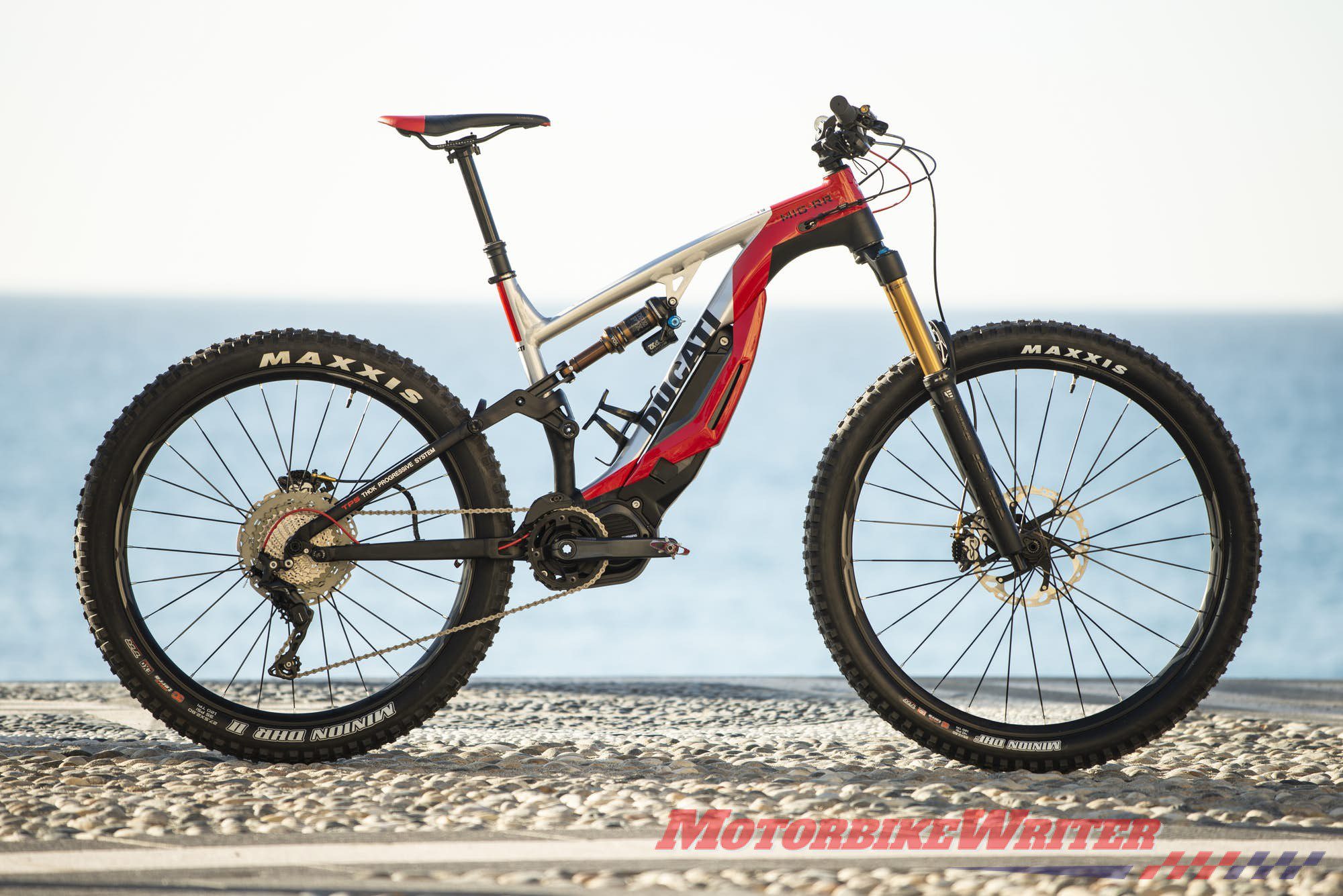 e-Scrambler
Ducati says the e-Scrambler is "urban ready" with an aluminium frame and high-end components.
It features a 250-Watt Shimano Steps E7000 motor with 504Wh battery, Pirelli Cycl-e GT tyres, Sram NX 11-speed gearbox and Sram 4-piston brakes.
Their press release says:
The low centre of gravity and the geometry of the frame allow the e-Scrambler to offer the same riding sensations as a traditional bike, making it in fact the ideal companion for the city or to enjoy the country roads. The supplied telescopic seat post also increases comfort, allowing the rider to get on and off the saddle easily and guaranteeing safe support during stops.
There is also a set of accessories including luggage racks, mudguards, stand and signal lights.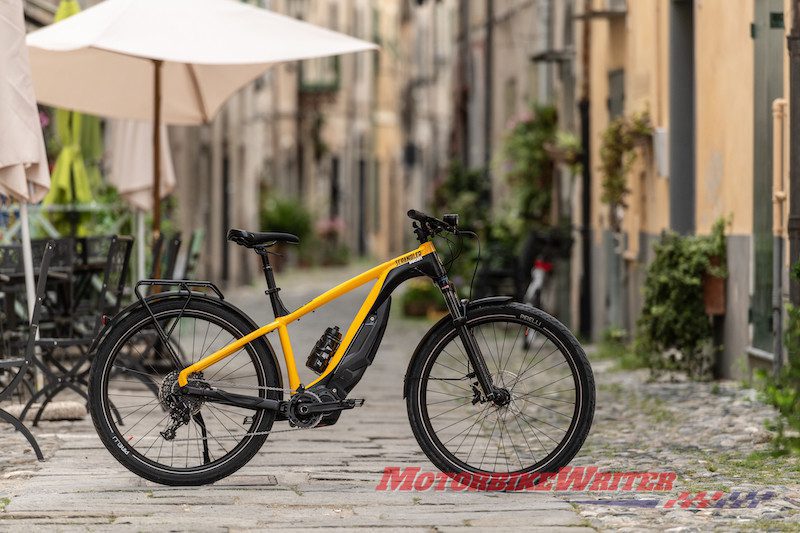 Booming sector
Ducati's move into e-bikes is designed to plug into the booming market in Europe where sales have boomed from about 500,000 to almost 3m in the past decade.
BMW, Harley-Davidson and other motorcycle and car manufacturers now have e-bikes available in Europe and the USA.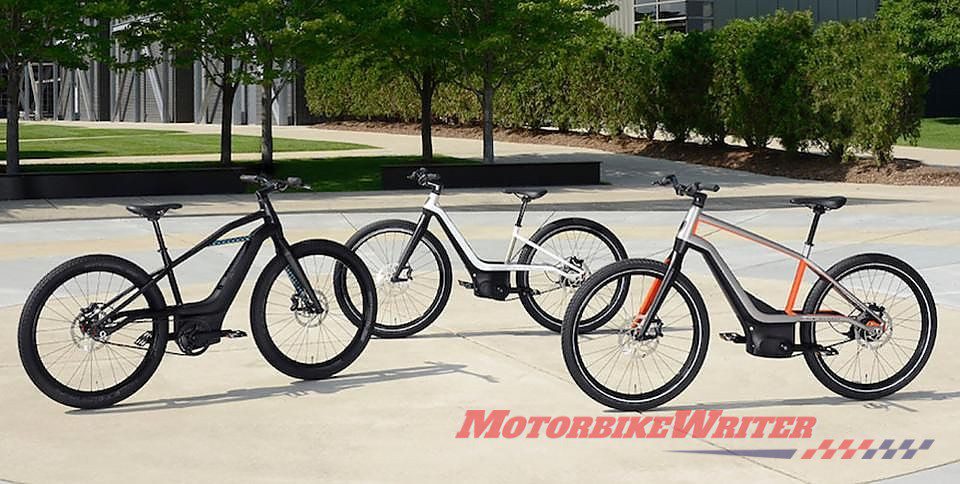 Ducati Australia is yet to import the MIG-RR, but says it and the e-Scrambler will arrive in 2021.
Electric Ducati?
More importantly, how long do we have to wait for an electric Ducati motorcycle?
In 2017, VW Group Chairman Matthias Mueller and Ducati Western Europe manager Edouard Lotthe said the company would have an electric motorcycle and scooter by 2020.
Well, that didn't happen!
In 2017, Ducati licensed the Milano Scuola Politecnica di Design (Design Polytechnic School) to produce the Ducati Zero futuristic design concept.
And in 2015, an electric pedal-assisted moped was made under licence and painted in the Ducati Scrambler Urban Enduro colours. 
Neither were real Ducatis.
Nor is the embarrassing Chinese-made, Ducati-branded, Aussie-imported electric Super Soco scooter!
Meanwhile Ducati has filed documents with the US Environmental Protection Agency that show upcoming models:Ducati Diavel Lamborghini, together with the Ducati Multistrada Enduro Grand Tour and the Ducati Scrambler 1100 PRO Dark.
Ducati is owned by the VW Group which includes Lambo, so the Lambo model will likely be a limited edition with special paintwork, graphics and some extra standard features. The Multi will probably have a lot of extra features and maybe standard luggage. And the Dark will simply be matte black.