Harley riders, Tamworth residents, and even Jesus seem to love the 24th annual National HOG Rally.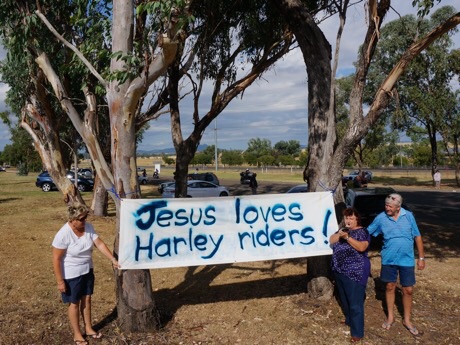 The record rally winds up today with a massive Thunder Run through Tamworth and surrounds of more than 2000 riders and pillions under blue skies that turned to rain and left a cloud of mystery about the 2016 rally.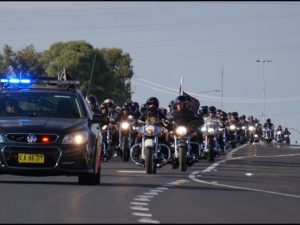 Organisers usually announce the venue for the next rally on the Saturday night, but are reserving the decision for about a month, says H-D marketing manager Adam Wright.
He says Harley-Davidson has to come to terms with the likely influx of younger riders from the sale of its popular Street 500 learner-approved motorcycle and how that will change the character of HOG chapters and future rallies.
That could mean different types of entertainment, venues closer to metropolitan areas, an event open to all riders of all bikes or even an annual event at the same venue.
While Harley searches for the right answer to their happy conundrum, borne of skyrocketing sales, they can pat themselves on the back for a resoundingly successful rally with a record 2320 attendance.
Tamworth has been a popular destination among rally goers with most declaring the event the best yet.
The HOG Rally has had a different complexion and character this year with a cowboy theme, a rodeo, country spectacular featuring horses and bikes, and, of course, some country music in the country music capital.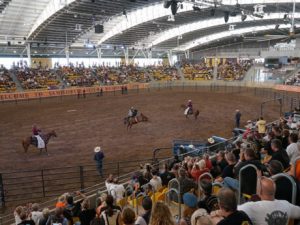 Riders particularly enjoyed the rodeo, calling it "incredible", "fantastic" and "an adrenalin sport that we can relate to as riders".
They also mentioned how welcoming Tamworth people have been to them and the superb quality of the equine centre venue.
But, as much as they like Tamworth, most riders we talked to say the rally is about the journey and they wouldn't like to have a rally in the same venue each year.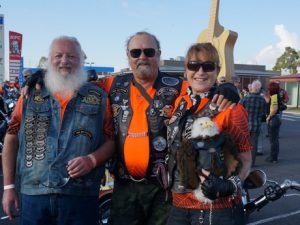 "Most of the fun is in the travelling," says Wide Bay Chapter member Jane Kooyman.
Peter Owens of Newcastle has been to 15 rallies and says it wouldn't be fair to riders in states such as Western Australia, if the rally was held every year in Tamworth.
Some riders say a single venue would be "boring" unless the entertainment was changed each year.
The suggestion of a rally sponsored by Harley but open to all riders of all makes has been met with a mixed reaction.
Emma Kalie of Port Macquarie points out that other brands already have their own rallies.
Others can see the advantages of an open rally to expose the brand to newcomers.
"Not everyone can afford a Harley," says Katrina Kelly of the Sydney Chapter.
Husband Andrew says an open event might "entice people to buy a Harley".
Katrina chimes in: "It might also make people realise that we are not bad people."
Of course you're not bad people … as the sign on the edge of town says, "Jesus lovers Harley riders".