South East Queensland riders are invited to attend a major safety education display at Nerang this Sunday after a horror start to the year with eight motorcyclist deaths.
A safety display will be held at the Country Paradise Parklands on Nerang-Beaudesert Road from 8am-1pm on Sunday, February 19, 2017.
It follows on from several similar Operation North Upright police displays last year, but organiser Senior Constable Graeme Reeves of the Nerang Police Station says this year's events will be slightly different.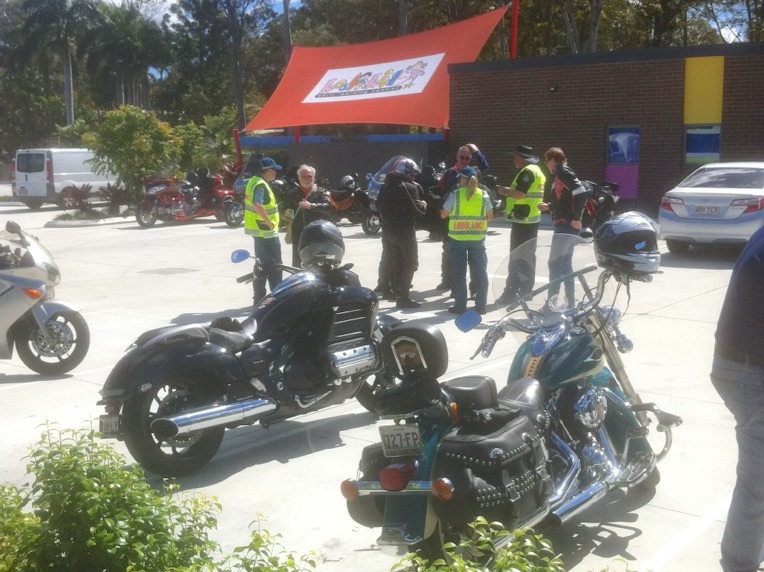 "This promotional day will be a major upgrade to 2016's sausage sizzle and coffee voucher days," he says.
They will also include giveaways, radio interviews, bike stores stalls and local motorcycle club displays.
Members of the police, ambulance, and fire and emergency workers will be available to answer riders' questions and show how radar gear, jaws of life and emergency equipment work.
Surveys and statistics
They will also conduct surveys to gain an insight into rider ages, riding experience and attitudes.
This comes as police reveal that men aged over 40 represent more than 75% of all rider deaths and that while riders account for 4% of road users, they accounted for a quarter of Queensland road deaths last year.
In the past, these displays have been accompanied by a high police presence in the coast and capital hinterland regions. However, this year may be different.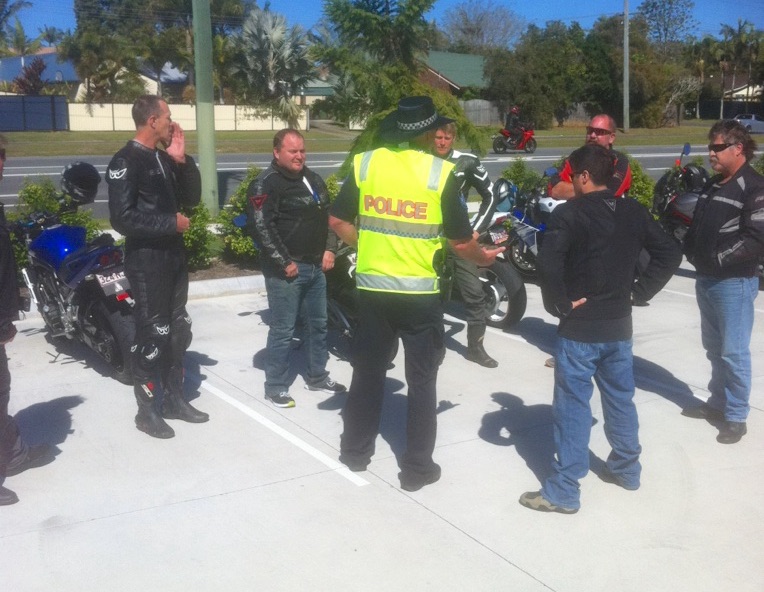 "The event is strictly promotional – no enforcement – to enhance rider safety in our patch," Graeme says.
"You can assure your readers this event is for education purposes along with a good opportunity of a large number of riders that enjoy their Sunday ride to drop in for 10 minutes or as long as they want and mix with Emergency Services, other clubs and social riders.
"Although I state it is a promotional event, this is not a 'Get out of Jail Card" for riders in the area. 
"We are promoting safe riding practices and although there will be no targeted enforcement at this event, if local police see someone exceeding the speed limit in the hinterland then they can expect to get a ticket.
"I would expect that any rider that drops in to this event will be showing their support of safe riding practices by riding in a like manner in the surrounding area on this date.
"I believe that bike riders are some of the best road uses in our area and I always promote this with staff at this station that have no real knowledge of motorbikes."
Long-time rider
Graeme is a 51-year-old former bike cop with safety close to his heart after breaking both legs and arms in a crash on his work bike in 1986.
He grew up on trail bikes, progressed to road bikes and spent seven years as a bike cop in the '80s  and '90s. 
"I have owned a variety of bikes over the years and currently have a Triumph Tiger 1050 that is my pride and joy," he says.
"I'm also restoring a 1981 Yamaha RX-125 for my partner as her first bike.