The availability of demo rides not only improves customer satisfaction of dealerships but also increases motorcycle sales, according to a US motorcycle industry study.
The ninth annual Pied Piper Prospect Satisfaction Index (PSI) US Motorcycle Industry Benchmarking Study found that test rides are offered 63% of the time to mystery shoppers compared with 34% five years ago, while sales staff encouraged customers to sit on a bike 81% of the time versus 70% five years ago.
A good dealer experience also translates to improved sales, according to Pied Piper who found dealerships ranking in the top quarter sell 22% more motorcycles than dealerships in the bottom quarter.
The study marked the ninth consecutive year that Ducati and Harley-Davidson dealerships were ranked either first, second or third, with Ducati backing up for its second win in a row.
The study measures dealership treatment of 1779 hire anonymous mystery shoppers who visited US dealerships between July 2014 and April 2015.
While there is no equivalent study in Australia, the results are perhaps indicative of strict global manufacturer training standards of dealer staff and attitudes to offering demo rides.
The lack of demo rides is one of the biggest complaints about dealerships we receive at MotorBikeWriter.com. But many of these are for popular new models where demand outstrips supply and every bike that comes into the dealership is already sold.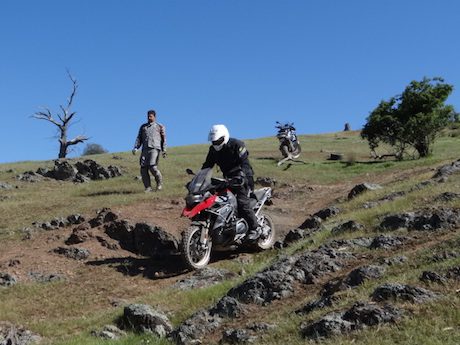 Perhaps the most aggressive brands that offer test rides in Australia are Harley-Davidson, BMW and Victory. Harley not only offers test rides to licensed riders, but also offers a static ride to unlicensed riders with their Jump Start program. BMW hosts annual GS demo ride days around the country while Victory throws in free fuel and accommodation on their weekend demo ride offers!
Most brands are also expected to offer demo rides at the 2015 Moto Expo in Sydney in November as they did last year in Melbourne and Brisbane. A significant omission was Honda and interestingly the company ranks 15th in the US study.
All of the five top-ranked brands in the US Pied Piper study – Ducati, Harley-Davidson, Victory, Triumph and BMW – improved their performances over 2014.
In total, 13 of the 17 brands improved their performance, resulting in the highest industry average PSI score of the nine years Pied Piper has been benchmarking the US motorcycle industry.
Brands with declining scores are Can-Am, Indian and Star which is the Yamaha cruiser brand.
Pied Piper president Fran O'Hagan says there is much about the motorcycle business that dealers can't control. "In contrast, dealerships can control the sales process used by their sales team, and the results are clearly worth the effort."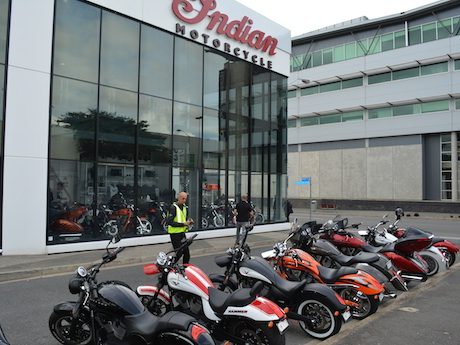 And offering a demo ride seems to be the best tool they have at their disposal. So dealerships should sit up and pay attention. It may cost more to have demo bikes available, but the results speak for themselves.
The motorcycle industry grapples with this basic sales technique. Some dealers just see the cost of bike depreciation, fuel and staff time to take riders on escorted demo rides, rather than looking at long-term customer goodwill.
Riders see buying a bike as a lottery unless they can actually throw a leg over and feel the bike, evaluate the ergonomics for their body size, hear the noises, test the power and handling, and even feel the heat from the engine.
Have you been denied a demo ride?
US dealer satisfaction index
(2015 Pied Piper Prospect Satisfaction Index US Motorcycle Industry Benchmarking Study)
Brand               Rank to 2014    PSI score
Ducati

             

(+2)

                 

116
Harley

             

(+1)

                 

112
Victory

             

(+4)

               

110
Triumph

          

(+4)

               

109
BMW

               

(+8)

               

108
INDUSTRY AV (+3)

               

107
Can-Am

           

(-1)

               

106
Suzuki

             

(+2)

               

103
MV Agsta

       

(+5)

               

103
Kawasaki

       

(+4)

               

102
Moto Guzzi

     

(+7)

                 

102
Star*

               

(-1)

                   

101
Indian

             

(-1)

                   

101
Aprilia

             

(+10)

               

101
Honda

             

(+4)

                   

97
Yamaha

           

(+4)

                 

96
Husqvarna

       

(-1)

                   

95
KTM

                 

(+8)

                    

95
* Star is the name for the Yamaha cruiser range in the US