We pulled into the Kum and Go gas station in Smalltown USA, tittering Iike schoolboys inside our helmets. Rusty old Dodge and Chevy pick-up trucks littered the forecourt and a dishevelled old man with a silver beard and wild hair under a trucker's cap shuffled out to his truck.  I fully expected him to grab his shotgun from the gun rack and threaten to put buckshot in our pants "if any of you claim-jumping varmints don't get offa my property, pronto, dagnabbit."
It's these cultural experiences in the quaint little former gold-fossicking towns that add to your Colorado Rocky Mountain high. Riding the Rockies is something all bikers should do at some stage in their life. It is a wonderful blend of these Smalltown USA cultural experiences, spectacular alpine scenery and smooth, winding roads where the speed limits really are just advisory.
There is a wealth of fantastic motorbike tours you can do in and around the Rockies. Colorado's tranquil roads are only a few hours drive from the Northern Rockies. Once there you can drive on one of the most scenic highways in North America – The Beartooth Highway (which is less than an hour from Yellowstone). From here, rugged Idaho's Payetter & Salmon Rivers and hot springs, as well as Montana's Great Falls and Missouri River, are all easily accessible.
We flew into the Colorado capital of Denver which has the largest-area airport in the country, although no direct connection to Australia. It's called the Gateway to the Rockies and attracts millions of tourists all year round. Tourism is the capital's biggest business by far. In the winter they come in their luminous-coloured snow gear to ski the many resorts throughout the mountains. In the summer, they come for the hiking and biking – pedalled and powered.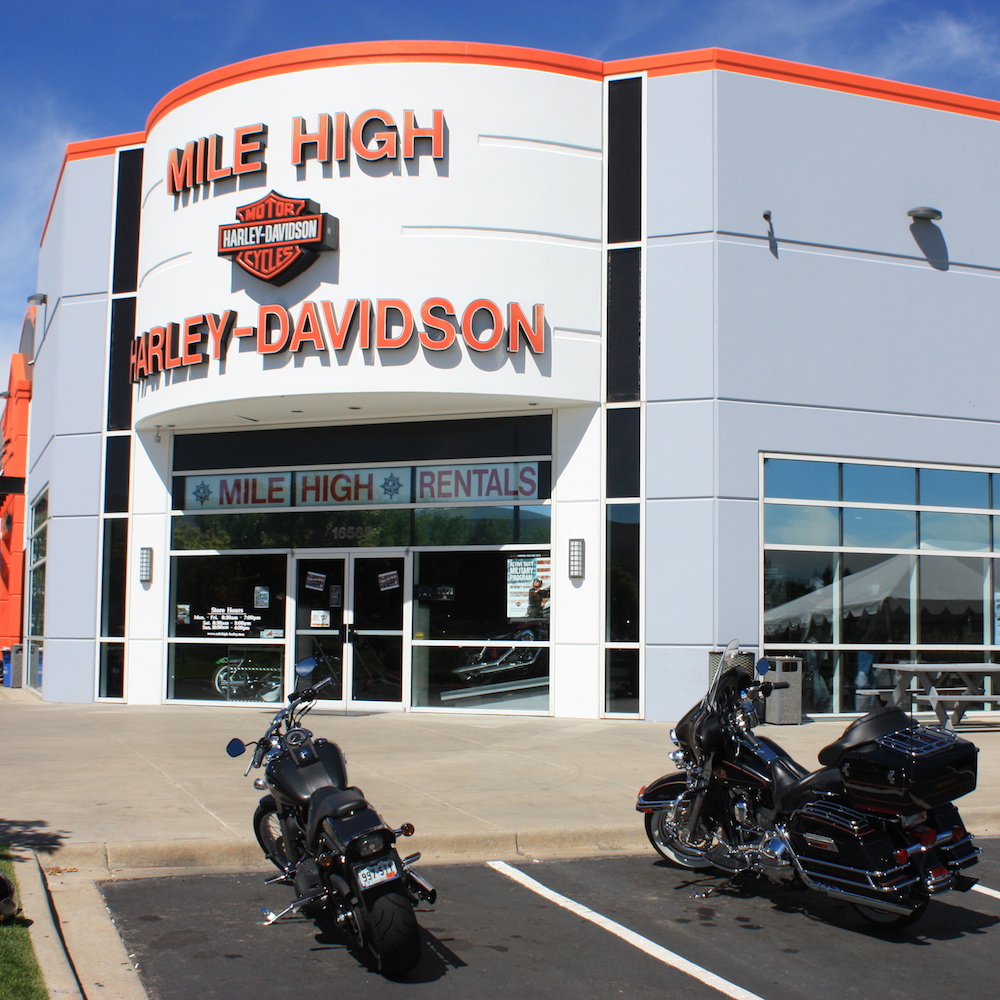 There are several local bike hire shops in the city including the nationwide Eagle Riders and Mile High Harley-Davidson which has 110 Harleys for hire, the largest contingent in one place in the nation, such is the popularity of riding the Rockies. Denver is like a franchise of a modern American city. All the major brands are here, there is a host of great eating spots (Italian food, Tex Mex and big steaks a specialty) and many homeless wandering the streets, particularly in the warm months. Despite the massive dumps of snow in winter, Denver has 300 days of sun, on average, with very hot summers with regular afternoon electrical storms that sweep up the Rockies most evenings and bucket down over the city.
If you have time in the capital, it's worth spending an hour or so at Forney's Transport Museum which has a bunch of old cars, trains and about 60 bikes, mainly Hondas and Indians. Once you pick up your hire bike, you will find riding in Denver nowhere near as difficult as many other American cities. Unlike California, the motorists here have good lane discipline and a more even temperament. When a group of us made a rather dangerous merge across traffic and lane-split down to the first lights, no one honked. But be advised, lane splitting is not legal here. Also, be aware that even though your light may be red, you can still turn right if the coast is clear. If you don't the guy behind you will honk.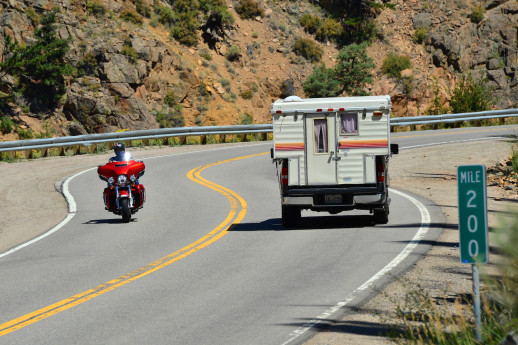 Riding out of the flat plains of the city, due west, into the Rockies is like riding up one long freeway ramp with a constant gradient. It's steep, three lanes wide and the right lane will be filled with trucks and caravans with their hazard lights on as they struggle to cope with the climb. It's illegal to pass on the left and few motorists hog the left passing lane. Stay with the flow of the fast traffic and you will find you are doing much more than the posted 65mph (about 115km/h) speed limit but the Jefferson Country Sheriff patrol cars don't seem to mind.
As you climb, the temperature drops rapidly which can be a relief from the torrid temperatures of the Colorado plains. This is route 70 and it takes you rapidly into the interesting parts of the Rockies.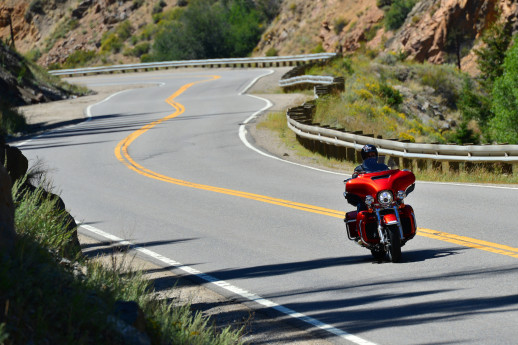 Just about any turn-off will dump you into a resort town on good quality, twisty roads. Venture further away from the resort towns and you get that quaint Smalltown USA feel where there are cantinas, gun shops and cute Baptist churches in the main street. But it's the roads you've come for and you won't be disappointed.
They may not have as many tight corners as they do in the Australian Alps, but the surfaces are smoother, the asphalt is grippier and the speeds are higher. The scenery varies from steep alpine slopes covered in pine trees to vast open prairies to craggy bare rock canyons where you expect to see cowboys and Indians.
It's about a two-hour ride down to Pikes Peak, the famous site of the annual hillclimb sprints, but our ride takes us west and looping north before returning.
This is more sparse territory where you have to watch out for critters such as wild mountain goats, deer, moose and cattle. But get your riding in early in the day before the temperature builds up and the storm clouds roll in with their thunder and lightning show.