"Buttress those feelings," recommends Benoit Blanc; disruptors have assembled, and they're all here to admire the purdy Triumph Rocket 3 in the recent Netflix smash hit, "Glass Onion: A Knives Out Mystery" (2022). 
Featuring stars like Daniel Craig, Edward Norton and Kate Hudson, the plot launches with a world-famous detective poking his nose into mysteries surrounding a tech billionaire and his following of zany acquaintances. Thanks to the combination witty banter, loud charm, and clean plot execution, the film has been celebrating lovely ratings… 
The Rocket 3 helps all the above, of course.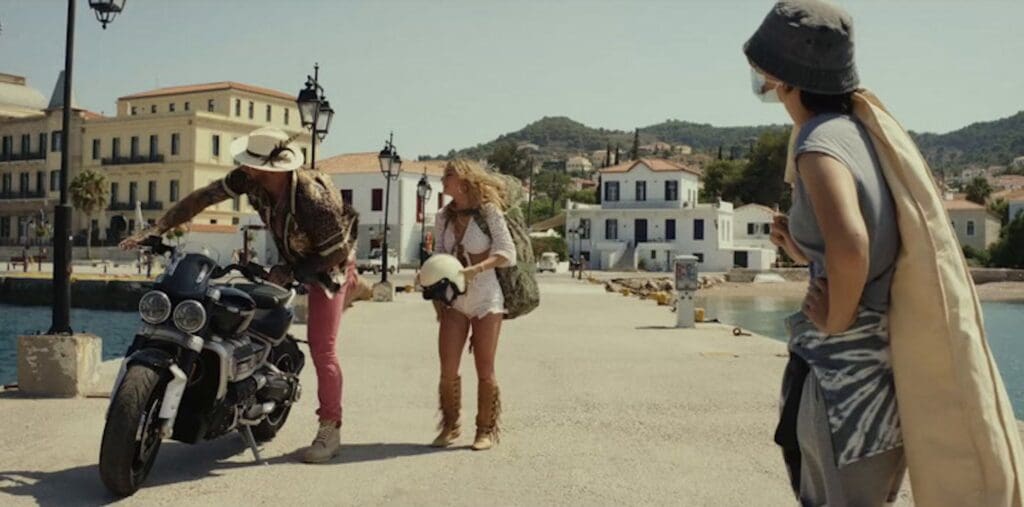 Rolled on to the set by none other than Dave Bautista (playing "Duke Cody" for the flick), Triumph's iconic inline-three shows off the world's largest production motorcycle heart, complete with a stunning 2500cc's, rated at 165hp, with 163ft-lb of peak torque to munch on between sets. 
…. I mean, we wouldn't blame them.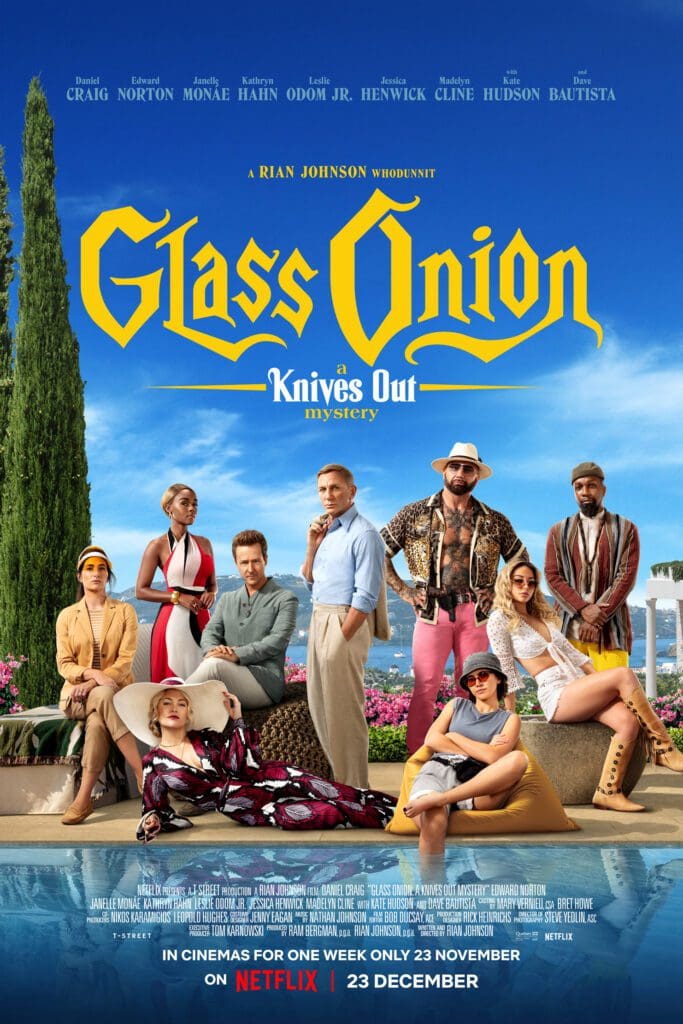 Do you think director Rian Johnson made the right decision in including Triumph's record-breaking babe in "Glass Onion: A Knives Out Mystery" (2022)?
Let us know in the comments below; we'll be sure to keep the news coming, so stay connected, subscribe to our newsletter, smack that button at the tippy-top of the page for the best ad-free reading this side of the internet, and as ever – stay safe on the twisties.