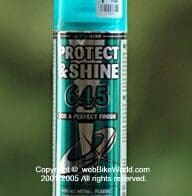 Manufacturer's Information Manufacturer: Motorex Category: Quick wax, polish Type: Aerosol Can, 500 ml (16.9 oz.) Retail Price: $7.99 Made In:...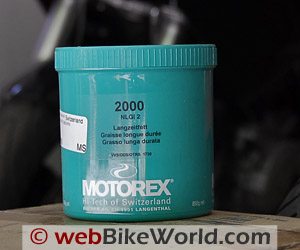 Everything we said about Maxima Waterproof Grease (review) is ditto here. The only reason we decided to try a couple of types of grease is to compare them to the Elf Moto Chain Paste (review), a grease-like motorcycle chain lube that comes in a tube. We hadn't really considered (or known about) this...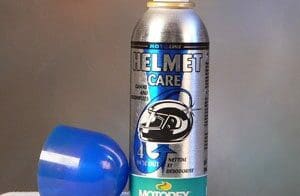 Motorex Helmet Care Helmet Cleaner Motorex Helmet Care cleans helmet liners. It can also clean the outside of the helmet...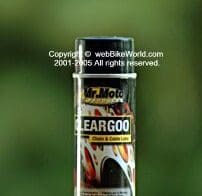 The manufacturer claims that it "Cleans as it works. Clings to surfaces. O-ring safe. Increases resistance to wear and pressure....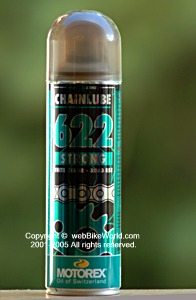 The manufacturer claims that this is an "Extremely high pressure resistant lubricating film. Highly adhesive. Resists fly-off. Water resistant. Thermally stable. Reduces wear and friction". Claimed features include "X-ring and O-ring tested". To apply, spray on clean chain, allow to soak in. Our Comments Motorex Chain Lube 622 Strong is...
Motorex products are popular in Europe, but distribution in the U.S. is spotty, and the brand may be hard to...