Canadian three-wheel sportier company Can Am is expanding its line-up for 2015 with a feet-forward muscle cruiser with an exposed 1330cc three-cylinder engine.
Can Am Australia spokesman Matthew Ng says the F3 will arrive in autumn of 2015 and prices will be released in the next month.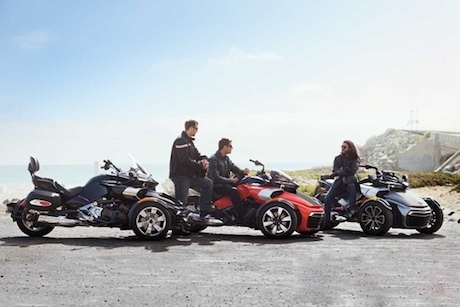 The F3 is powered by the 1330cc three-cylinder 'Ace' engine from the top-of-the-line RT models. The Rotax-made engine produces 85.8kW of power at 72,50rpm and 130Nm at 5000rpm.
It's the same output as in the RT, but it's a more muscular looking sports machine than the RT with feet-forward controls, no screen, a shorter stance, racing-car grille, narrower bodywork and an exposed engine. Not sure if that exposed engine and feet-forward stance will add up to hot legs!  It also features a "UFit" system which allows customised peg positions and handlebar options.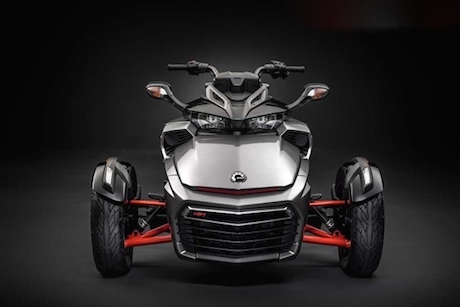 It sits on larger 15-inch sportscar-style silver aluminium six-spoke mag wheels and wide rubber (165/55 and 225/50). Front suspension is double A-arm with anti-roll bar and Fox aluminium shocks with a new trellis swingarm.
There will also be an F3S model with black high gloss front wheels, a black suede seat with red stitching, premium front fenders with LED running lights, and electronic cruise control.
The F3 will come with a choice of a six-speed manual transmission or six-speed semi-automatic, both with reverse gear and has a suite of hi-tech safety aids including Bosch-derived stability control, traction control, anti-lock braking, power steering and a digitally coded security system.
Can Am will add the F3 to the current line-up with the RS and ST continuing to use the Rotax 998cc V-twin with 74.5kW of power at 7500 revs and 108Nm of torque at 5000rpm.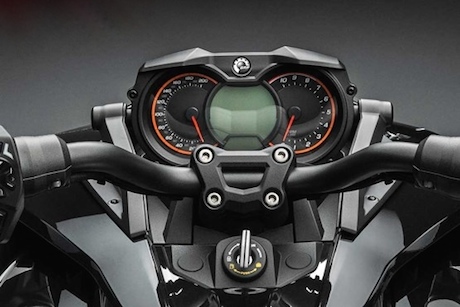 The 2015 Can Am Spyder line-up features new colours and a limited edition Special Series on the RT, ST and RS models. Matthew says Can-Am Australia is yet to decide on bringing in the special models and the new Freedom trailer. "We haven't confirmed the model mix yet," he says.
Can Am is made by Canadian company Bombardier Recreational Products which also makes a range of off-road recreational vehicles.
Can-Am 2014 model Prices:
RS SM5 $19,990

RSS SE6 $23,990

ST SE5 $25,490

ST LTD SE5 $28,990

RT SM6 $31,490

RTS SE6 $39,990

RT LTD SE6 $41,990