Among the 2020 line-up of Can-Am Spyder and Ryker roadsters unveiled last week is a range of electric two- and three-wheeler prototypes.
The Canadian company is short on details, but the Ryker EV (above) appears to be the same structure as the current Ryker, only powered by an electric motor. They also unveiled the TWeLVE electric leaning three-wheeler.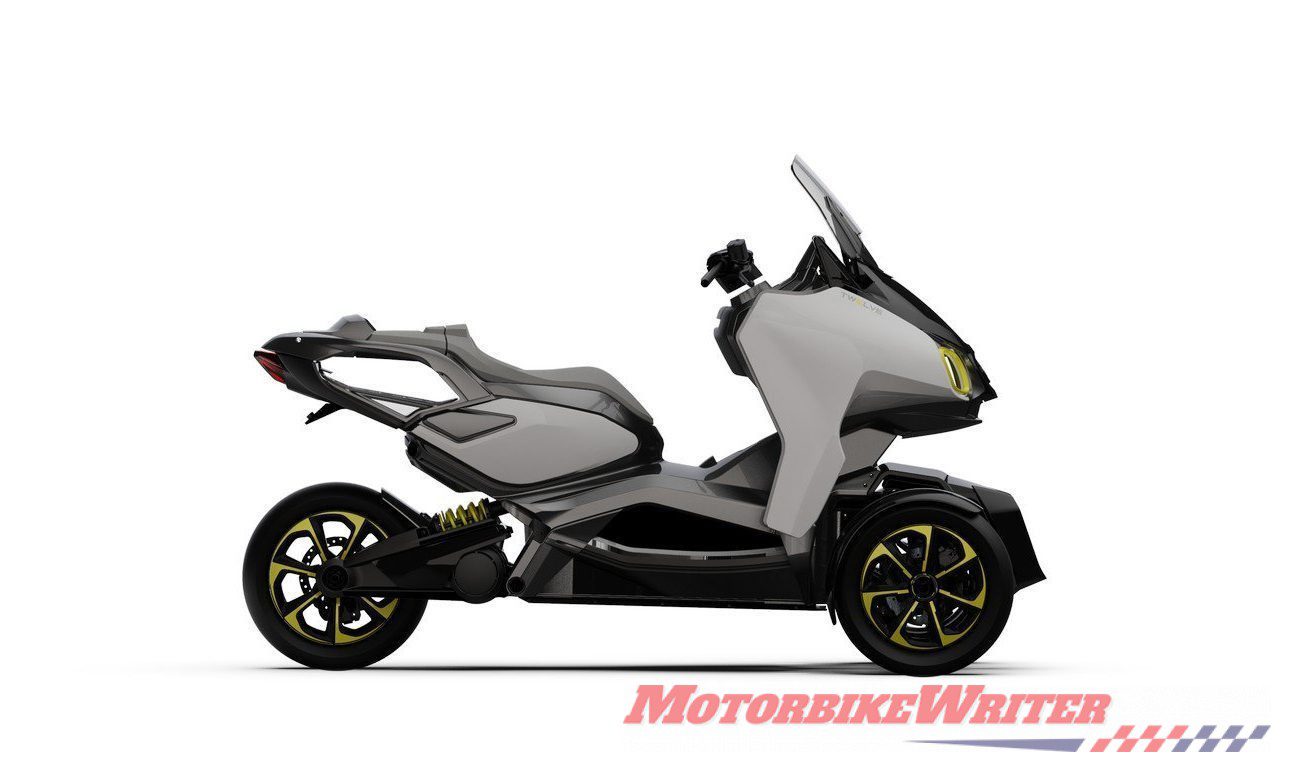 Electric three-wheelers makes a lot of sense because battery weight and size is not as big an issues with motorcycles.
Therefore, they could use bigger batteries with longer range.
Yet Can-Am has also unveiled the CT1 electric scooter and CT2 electric motorcycle.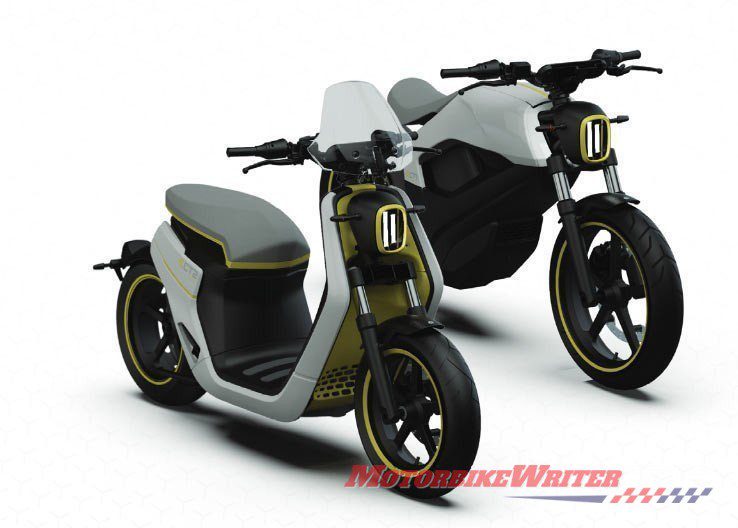 While technical details of these prototypes are not available, we expect they feature Alta Motors powertrains.
Can-Am last year bought the assets of electric start-up Alta Motors which went bust after Harley-Davidson had a brief collaboration with the Californian company.
There is no word on when these will come to market.
The company may be waiting to see how the Harley-Davidson LiveWire electric motorcycle is received in the marketplace.
2020 Can-Am line-up
Meanwhile, Can-Am has revamped their 2020 Spyder RT lineup for better touring capability.
They now include new LED headlights, a redesigned cockpit, extended floorboards, lower seats that are also heated, increased lumbar support, a new adjustable electric windshield with memory function, and upgraded suspension.
Luggage space is now increased to 177 litres and the top box features a quick-release system.
Australian prices and availability for the 2020 line-up have not yet been released.