British motorcycling is making a comeback with brands like Brough Superior, Norton, Ariel and Matchless back on the showroom floors.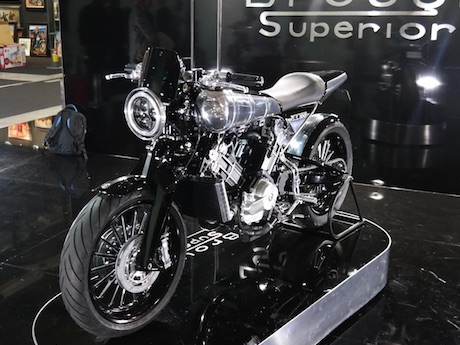 We've known about the new Brough Superior SS100 for a year, but it is only now production ready.
The 90th anniversary version of the Brough Superior SS100 on which T.E. Lawrence of Arabia met his fate is being released in limited numbers in 2014.
It's the first all-new bike from the legendary British manufacturer in more than 70 years and will come with a premium price tag of €50,000 – €55,000 ($A80,000-$88,000).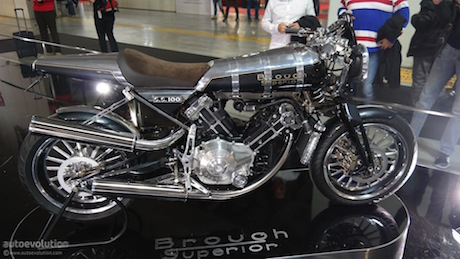 It might seem like a lot but it's not too much to ask for a bike with a steel and titanium frame, one-piece aluminium-magnesium alloy swingarm, Öhlins fully adjustable monoshock, Hossack/Fior (Duolever) double wishbone forks and 4D CMM Aerotec ceramic double brake discs.
It features a bedazzling array of handcrafted parts such as the double right-sided chromed bazooka pipes, solo seat and bomb-style chrome fuel tank.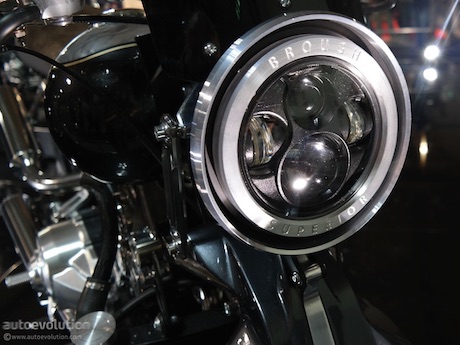 What couldn't be hand-built was bought come from respected manufacturers such as Harley-Davidson's bright Daymaker headlight and traditional Jaeger instruments.
But the star is the 1000cc v-twin 88-degree engine with both liquid and oil cooling. Peak power is 90kW at 10,000rpm with 100Nm torque at 8000rpm. However, Brough Superior says it can be tuned up to 104kW at the customer's request.
The Brough Superior SS100 is planned to be the first of a range of exclusive bikes from the brand now owned by the Austrian-based businessman Mark Upham.
The first Brough Superior prototype was made in 1919 and went into production in 1921.
In 1925, the company produced the venerable SS100 which means SuperSport 100 because it was tested at 100mph (160km/h) and even came with a written guarantee to hit the old "ton".
Over the next 20 years, George Brough built 3000 bikes, but the SS100 was the most respected model with famous owners such as Lawrence of Arabia who owned seven in a row.