Until now, most of the moto-industry has stayed away from using too much carbon fiber in motorcycle frames. Carbon fiber is a solid material, but the g-forces needed for sound structural chassis components in motorcycles make the creation of a reliable, durable light frame extremely expensive – and not a few chassis have been tossed out in frustration after years of research. Ducati attempted a carbon fiber chassis and found some success in the form of the new Superleggera V4, but at the cool price of $100,000 USD it's hardly a bike that can be mass-produced with a high turnover rate.
According to Cycleworld, BMW has just filed a patent that shows how it might incorporate carbon into the frame of future versions of their S1000RR superbike – and the results look surprisingly familiar.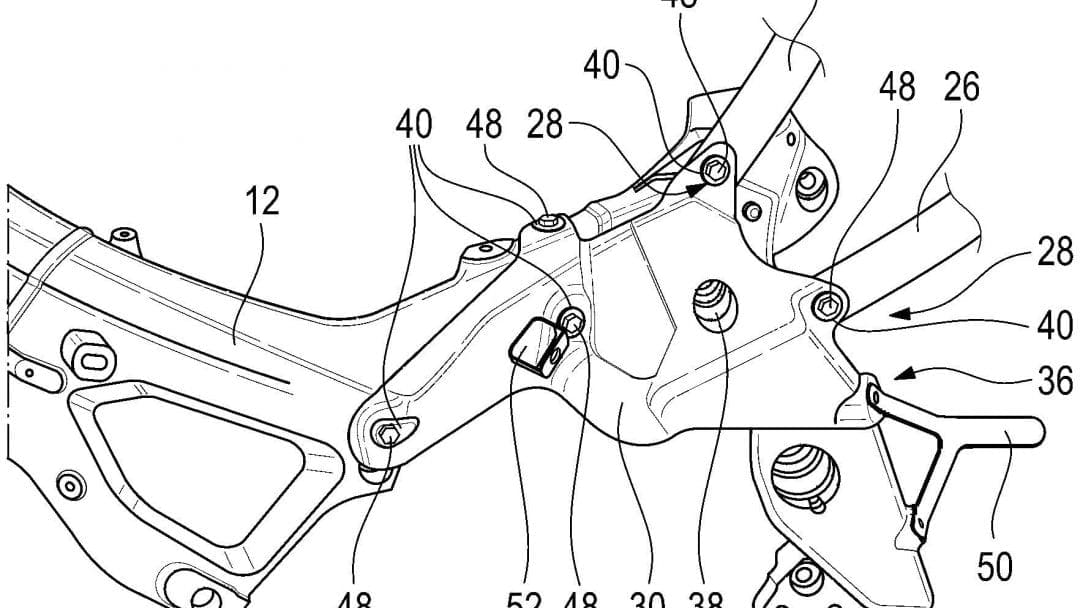 This isn't BMW's first rodeo when it comes to lightening the load. 18 years ago, the company launched the 2003 M3 CSL with a roof completely comprised of carbon fiber. Since then, further strides have been made with the i3 and i8, both of which sport complete carbon unibody frames. BMW also owns the ultra-light (and ultra-pricey) HP4, which sports fully carbon fiber chassis and rims – though this isn't a bike that can be kept as a side-hobby. BMW reminds the customer that the engine has to be rebuilt – not to be confused with servicing – every 5000km. And as if that weren't enough of a novelty, they recommend the customer choose to buy a new $15,000 engine over rebuilding, to cut down on personal costs. Ouch.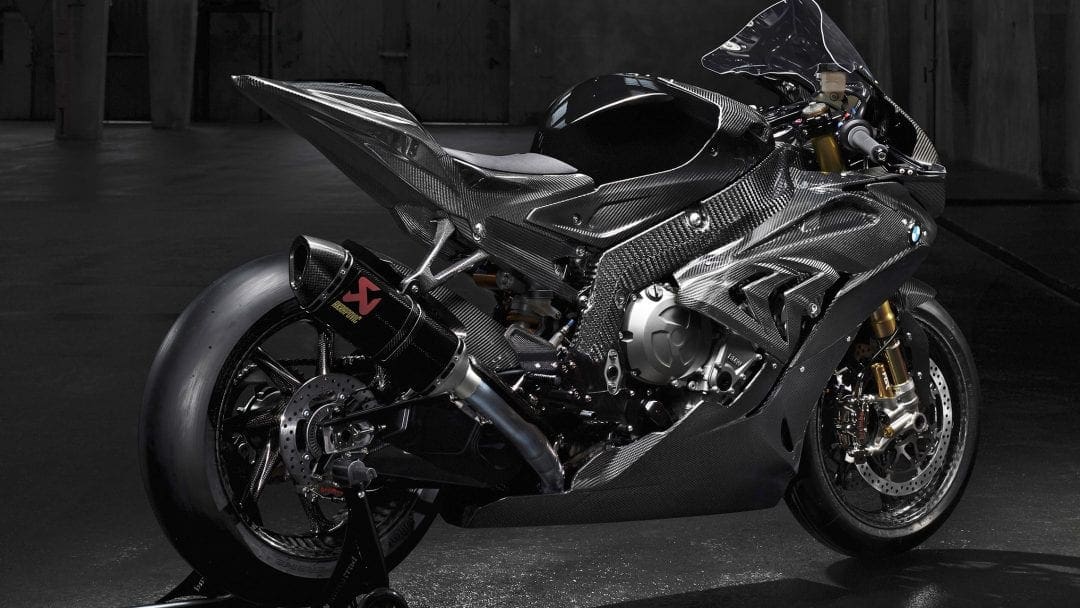 So what does this mean for the newly filed patent that BMW submitted? It means that BMW has found a way to add removable and replaceable carbon fiber-strengthening panels (similar to what is used on today's MotoGP bikes) to a lightened alloy chassis without the result compromising on strength or costing an arm and a leg – something precious in a world where bikes are getting lighter and stronger by the day.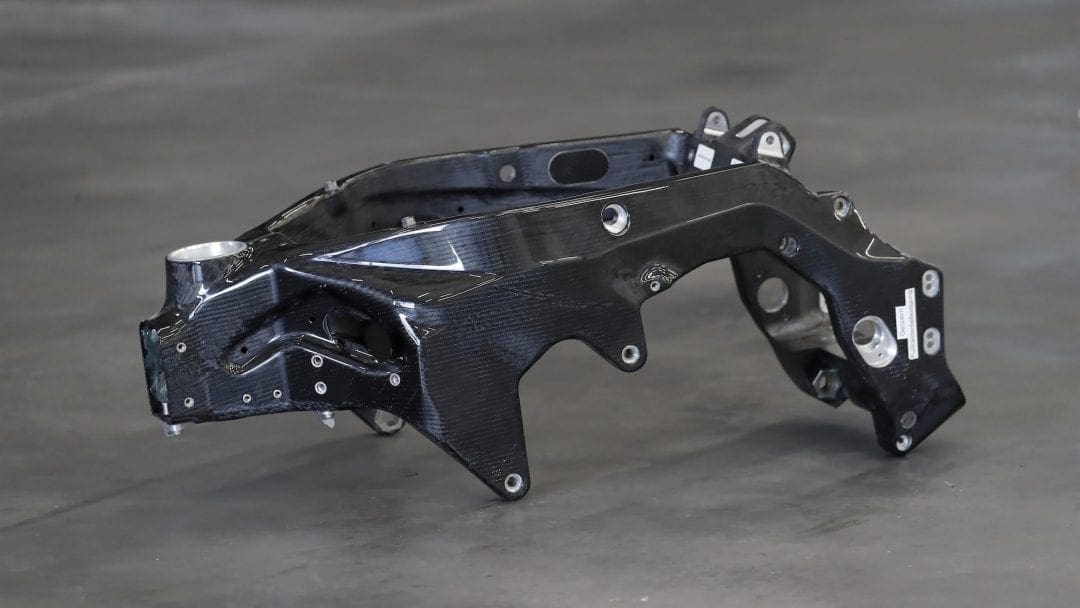 Essentially, the customization potential of the brace can add stiffness or flexibility as needed to the frame, while still complying with a certain weight range – and it's much easier to manufacture than a whole chassis. 
With BMW already in possession of factories dedicated to the mass-production of carbon fiber and carbon parts, it's obvious that this patent is the tip of the iceberg for the high-aspiring manufacturer.