BMW Motorrad has debuted a Desert Racer version of its R nineT at the annual Wheels and Waves custom motorcycle festival in Biarritz, France.
The bike is based on the R nineT Scrambler, but with twin high pipes either side of the seat, wide vintage motocross bars, upgraded forks, smaller tank and headlight, a solo vintage-style seat and chunky Continental TKC80 knobby tyres.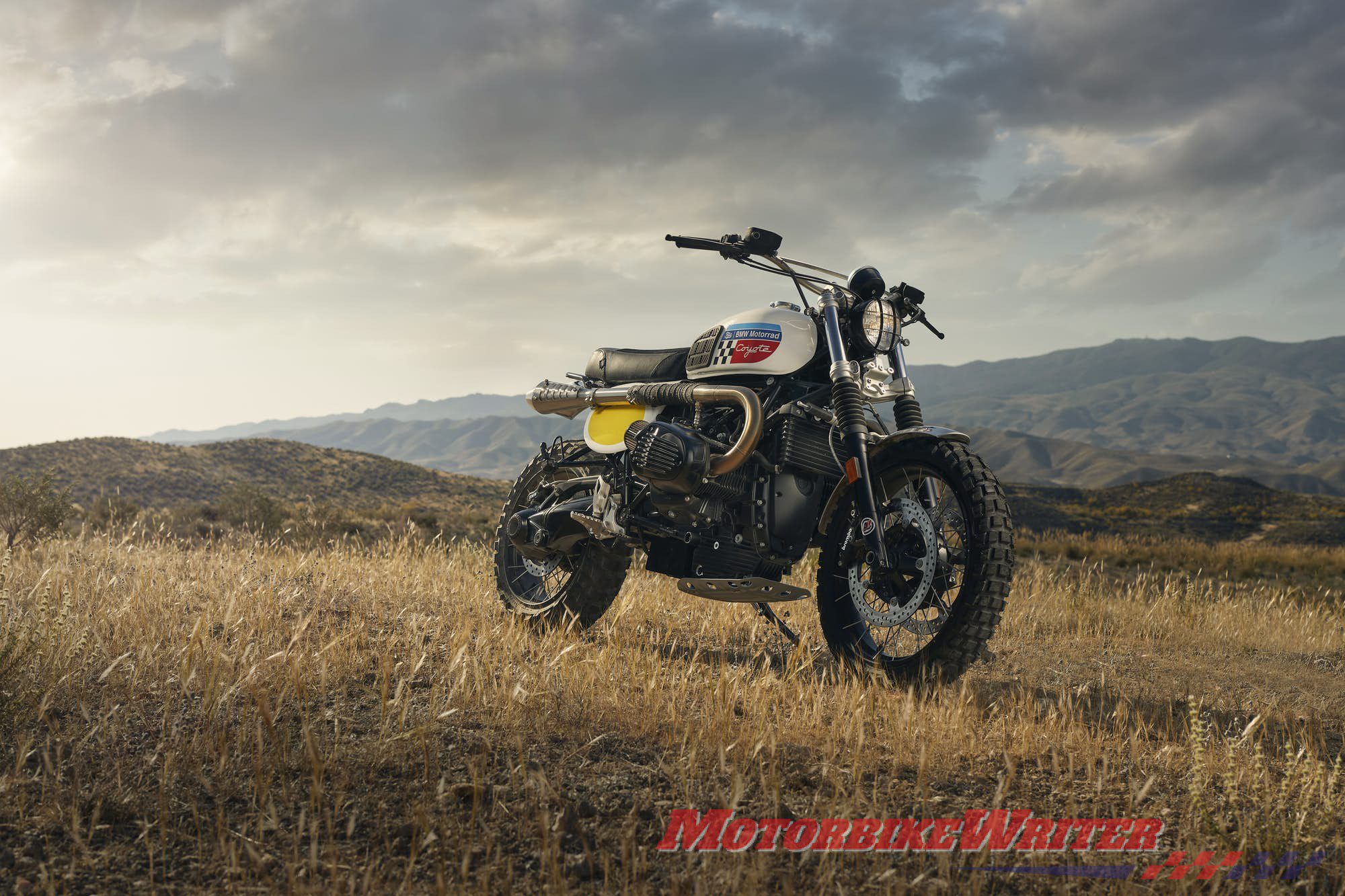 While BMW bosses have indicated there will be no more retro models from the R nineT line-up, we're not so sure.
The R nineT Scrambler was unveiled as a custom at the 2015 Wheels and Waves fest and the R nineT Urban GS was predated by a Lac Rose Paris/Dakar custom at the 2016 event.
So it seems they use the popular French festival to debut upcoming models and get a feel for their popularity.
Black Phantom
Interestingly, they have also unveiled a very retro streamliner model called the Black Phantom which is based on an old R75.
Like other radical BMW custom retro models – the beautiful R5 Hommage, the RSD Classic bobber and their streamliner project – they are not likely to see production.
The Black Phantom was built by German builder Dirk Oehlerking from original 1951-1979 BMW R75 parts.
It retains the original frame and 750cc Boxer engine. But much of the rest of the bike is tailor-made.
R nineT Desert Racer
However, there is still the possibility that the R nineT has more model variations left in the popular family.
A BMW R nineT Desert Racer would be a none-too-original follow-up on Ducati's more dirt-oriented Desert Sled version of its popular Scrambler.
In fact, Ducati turned up at this year's Wheels & Waves with another Desert Sled Scrambler custom that is even more off-road with a stubbier tank, Termignoni exhaust, a quick-release pannier and a toolbox under the swingarm.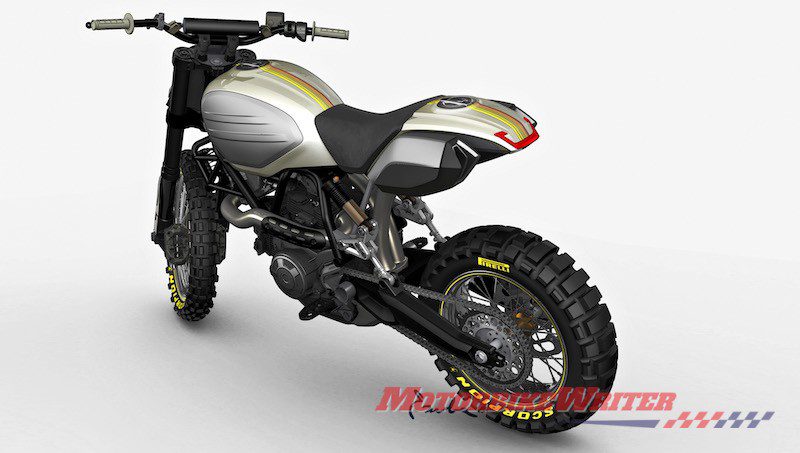 Do you think BMW should go ahead and make their more dirt-oriented version of their Scrambler?
Check out the gallery of Desert Racer photos and leave your comments below.