Vyrus, an Italian brand recognized for crafting some of the most distinctive bikes in the industry, offers units that can be quite expensive, with the most affordable ones priced well over $50,000 USD.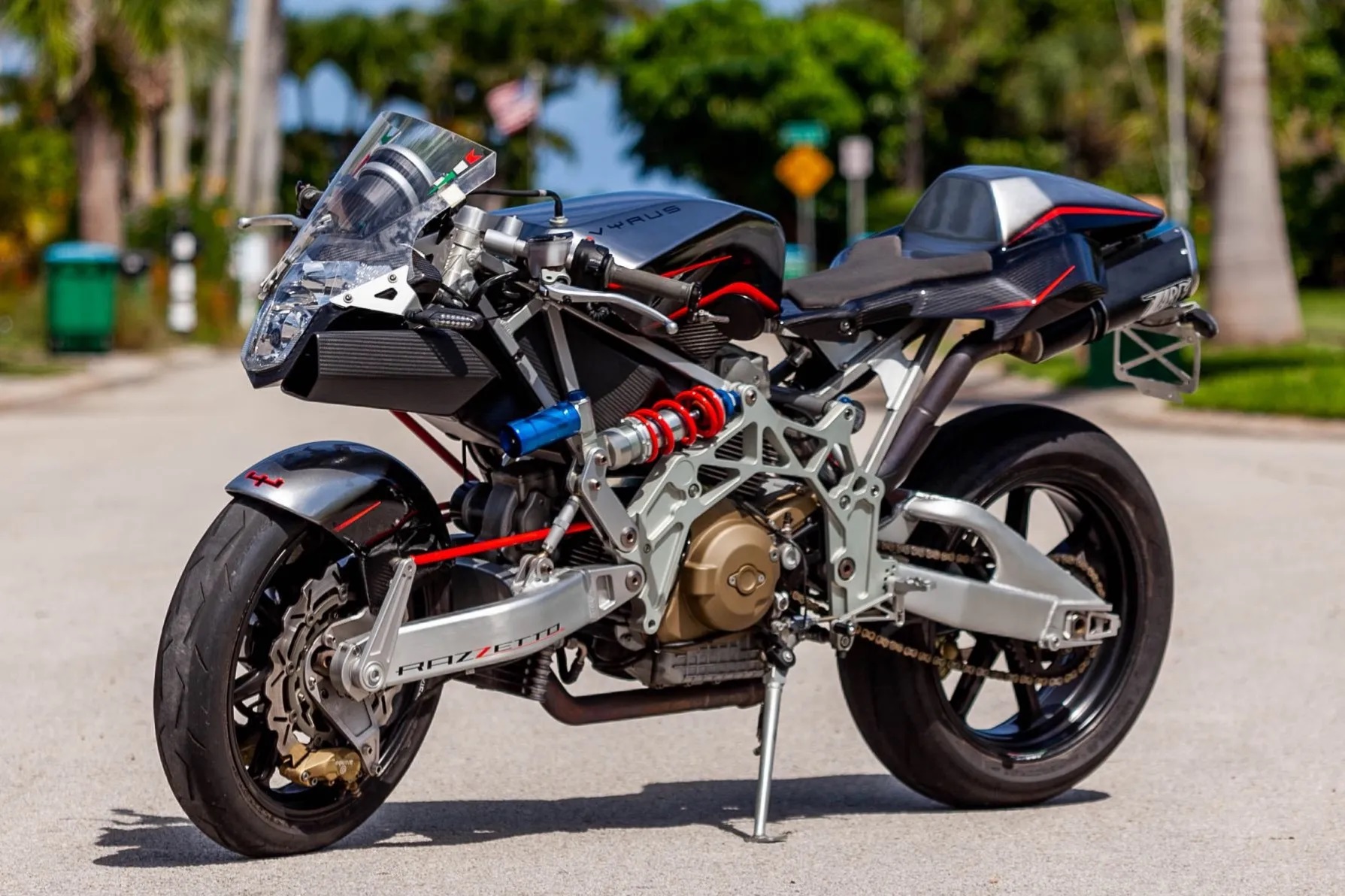 This particular model, named Razzetto, an informal Italian term meaning "little rocket," incorporates the company's hub-centric steering design. This design utilizes a push/pull linkage and a front swingarm to separate the steering, suspension, and braking actions of the front wheel.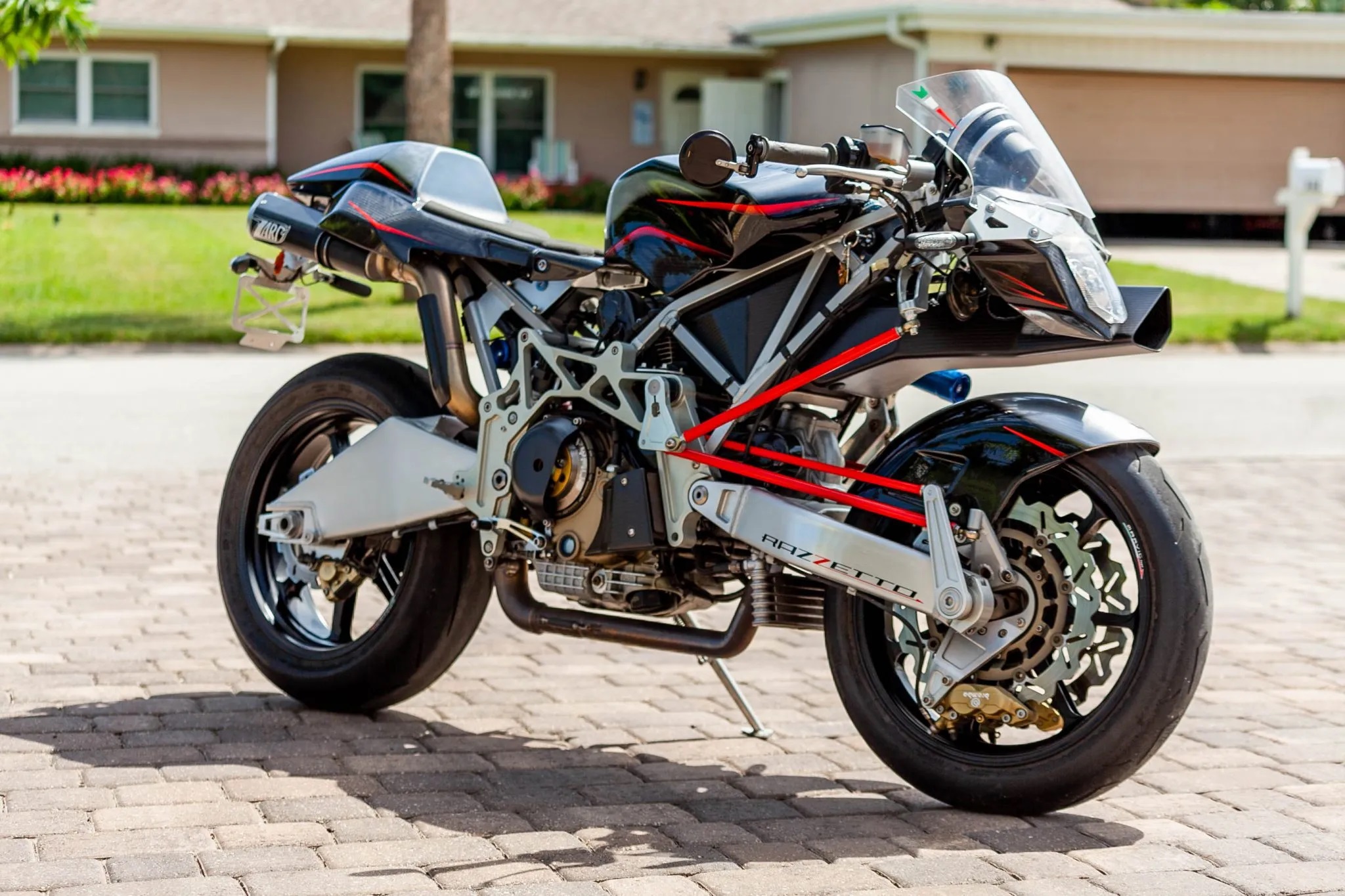 Key features include a Double Omega billet aluminum frame, carbon-fiber bodywork, an adjustable caster angle, Marvic magnesium wheels, Brembo brakes, FG Gubellini suspension components, and a Zard exhaust system.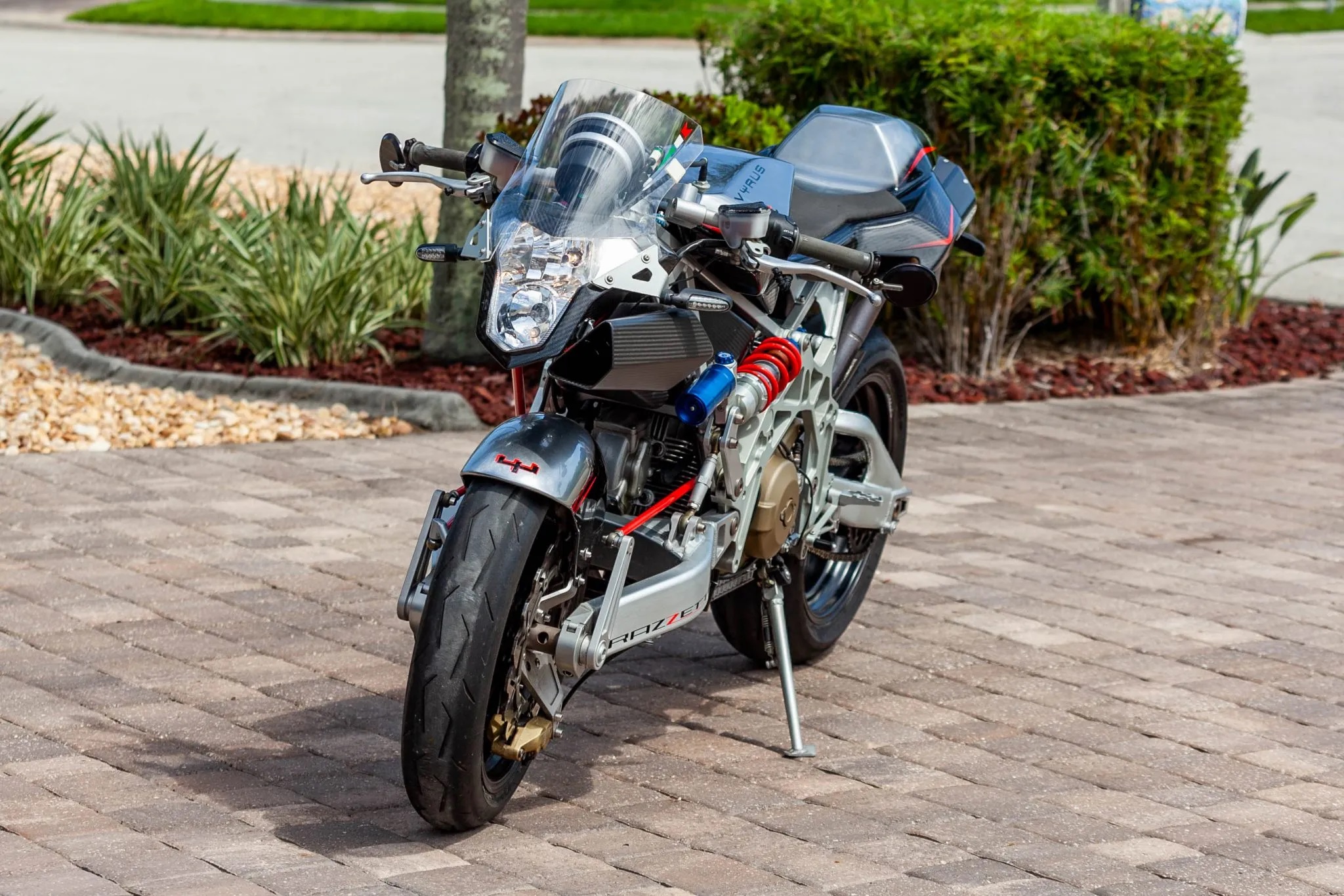 The air-cooled Ducati Dual Spark L-twin, bored to 1,079cc, boasts a power output of 100 horsepower, as per Vyrus. The power is transmitted to the rear wheel through a six-speed transmission equipped with a TransLogic Quickshifter and an APTC slipper clutch.
Source: Bring A Trailer