Daniel Delfour, an experienced violin maker, decided to channel his artistic sensibility into crafting a truly extraordinary motorcycle. Combining a modified Norton 850 engine with a Laverda 668 Ghost trellis frame, the project seemed deceptively simple, but the reality was far more complex.
The inception of this remarkable idea occurred when Daniel stumbled upon a Laverda 650 with a broken engine in his friend's garage. As a devoted track racer and Commando enthusiast, he knew that the ideal race machine he envisioned should house a Commando motor.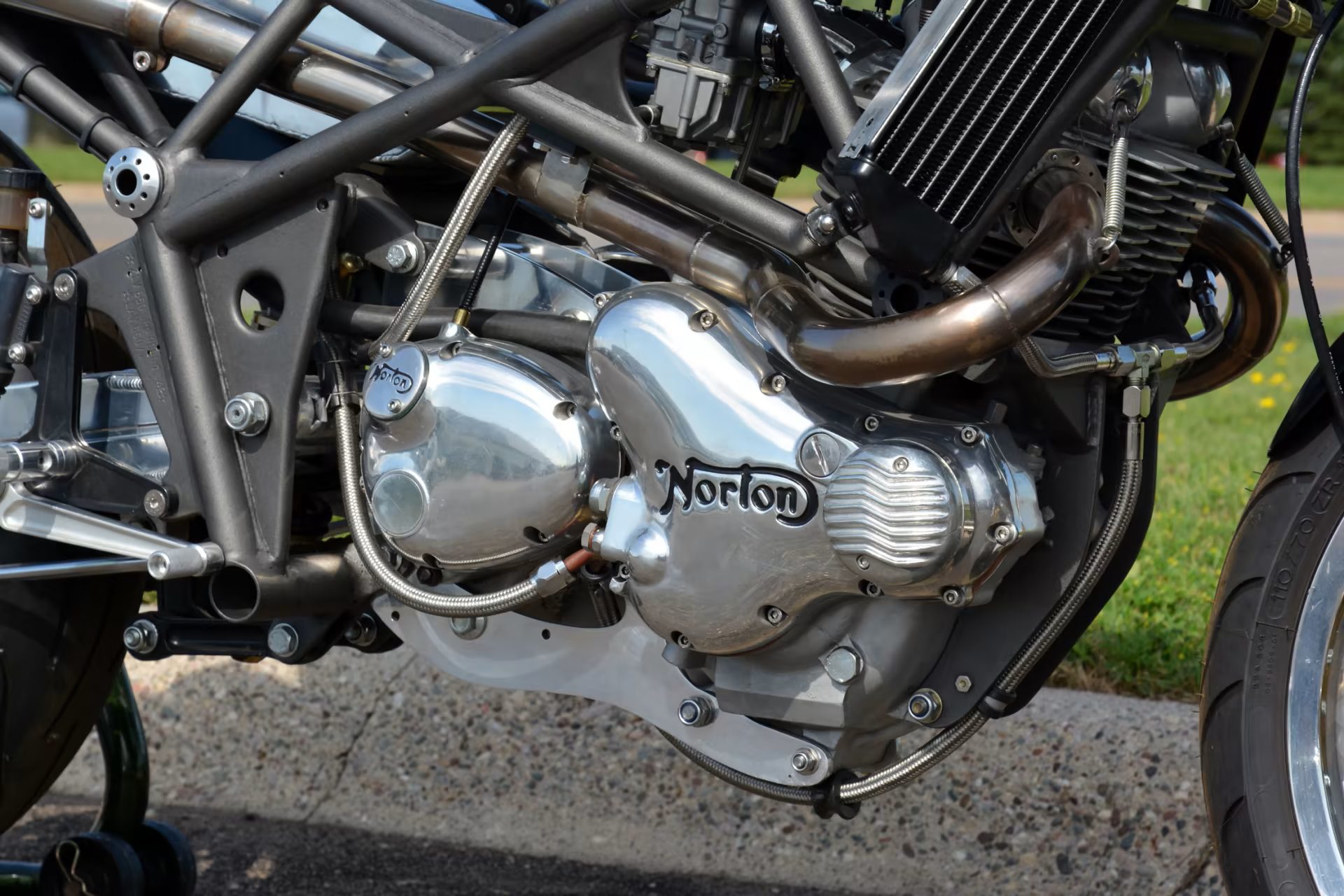 With meticulous planning, numerous templates, and well-thought-out engineering, he brought this concept to life. The result was a harmonious fusion of classic and modern motorcycle design, both aesthetically pleasing and highly functional.
As the finished masterpiece caught the eyes of other prominent builders and Daniel's fellow Coyote Racing members, they unanimously agreed that it deserved a place at the prestigious Concours de'Elegance in Half Moon Bay.
Transported to California for the event, the motorcycle garnered immediate popularity and admiration from all who beheld it. Its fame has since spread, making it one of the most celebrated and frequently photographed motorcycles of all kinds.
Source: Mecum Auctions